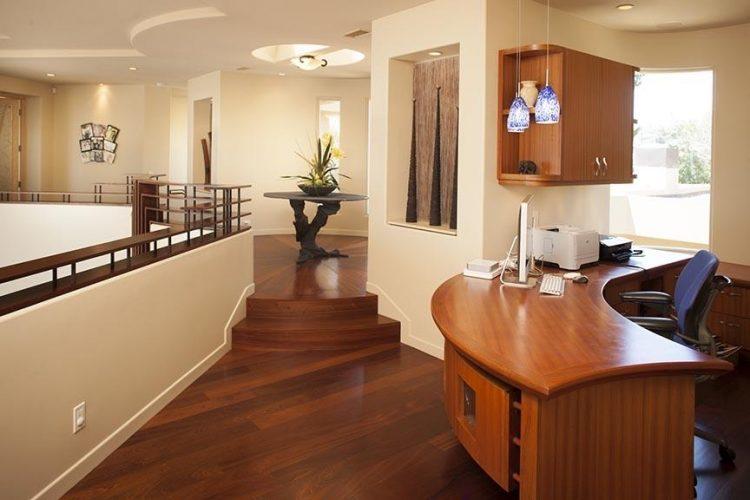 According to a Quicken Loans report that was released in February 2016, the values for the average home appraisals in January were only 1.75% lower than the value that homeowners anticipated. QL is the second biggest mortgage lender in the U.S. and these figures were commensurate with the company's Home Price Perception Index (HPPI). What this means is that there is a new trend where homeowners' perceived property values and actual property values are getting closer and closer every month.
What the QL HPPI represents is the disparity between a homeowner's opinion of home values and that of the appraisers. The index works by comparing an estimate supplied by homeowners on an application for mortgage refinancing to appraisals done later during the mortgage process. This is a report that provides an analysis that is unique because it illustrates how homeowners view the housing market. The HPPI is ascertained via the analysis of both homeowner and appraiser estimates nationwide and includes data points from within metro areas as well as outside of them that are specific to the report.
Both the HVI and the HPPI are released each month on the second Tuesday. They are both created using Quicken Loans' proprietary mortgage data. This data is derived from lenders' mortgage activity across all of the 3,000+ counties in 50 states. Then, those indexes are nationally examined over four geographic regions. The result is the HPPI as it relates to 27 leading metropolitan areas. As the only home value trend view that is based only on mortgage refinancing data related to home purchases and home appraisal data, the Quicken Loans HVI is a significant benchmark and eagerly awaited each month by real estate professionals nationwide. It is responsible for producing a broad database and focuses mainly on appraisals, which are at the top of the list of crucial bits of information that are necessary for the process of getting a mortgage.
So, what does all of this mean? Well, it seems that homeowners nationwide are starting to understand how much their homes are worth. More and more each day, the gap between the opinions of appraisers and the actual homeowner value estimates is narrowing. However, the two are not quite seeing eye-to-eye in some metro areas, especially in the west where homeowners are continually estimating home values incorrectly and are struggling to keep up with rising property values.
However, in spite of these particular developments that bring appraisers and homeowners closer in their projections, there was actually a slight pullback in home values in January. In fact, according to Quicken Loan's National Home Value Index (HVI), home values saw a decrease of 0.42% from December 2015 to January 2016. On the other hand, the overall growth year-over-year increased by 3.37%. Quicken's HVI also showed the southern and western parts of the country were seeing modest annual gains while the Midwest and the Northeast actually showed a decline in both yearly and monthly measurements.
According to Bob Walters, who is Quicken Loans Chief Economist, when the economy gets stronger, home valuations keep rising. In addition, he stated that there were more potential home buyers than sellers in certain markets whereas other areas had a more balanced ratio, which produced growth that was slower, or in some cases, even involved a minor decline during some months. Walters further explained that some consumers are discovering that owning a home can often cost less than renting, especially when the economy is getting stronger along with rising home valuations. He further stated that understanding the local real estate market is very important for all potential homebuyers. When home values are increasing in your area, homes could be building equity more rapidly than consumers are aware of. Conversely, when the local market is having to struggle, appraisers might recognize this prior to the homeowners coming to terms with that particular reality because appraisers are, of course, more aware of the changes in home values.
So, why is all of this so significant in the grand scheme of things? Previously, there had been a great disparity between the two, leaving many homeowners very disappointed by the vast difference when it came time for a much-needed home mortgage refinance or an opportunity to sell their home. When the property didn't appraise nearly as high as the homeowner's' estimate, a proposed refinance could fail or a potential sale could end up not going through. After all, the amount that a buyer can get financed is dependent on appraised value, as is the amount a homeowner can get refinanced.
If you've ever watched HGTV's hit show "Flip or Flop", you may have seen a couple of episodes where Christina and Tarek El Moussa's flip didn't appraise as high as the purchase price that had been agreed to by the buyer. In spite of the amazing trendy designer renovations that the couple is so famous for, this does sometimes happen, even to them. What they had to do was ask the potential buyer to come up with additional down payment money in one case. In another episode, Tarek had to lower his price to meet the appraised value. These two remedies may seem easy on TV, but in real life, they could spell disaster for a home sale. You may have even heard a great deal of the El Moussa's recently because of multiple complaints about their real estate flipping seminar program, but as they say in show biz, "There's no such thing as bad publicity!" Quicken Loans doesn't seem to have any publicity problems, though. In fact, they've grown bigger and bigger every day it seems and the company has received numerous awards throughout the years.
You may have even heard a great deal in the news recently about the El Moussa's because of multiple complaints about their real estate flipping seminar program, but as they say in show biz, "There's no such thing as bad publicity!" Quicken Loans doesn't seem to have any publicity problems, though. In fact, they've grown bigger and bigger every day it seems and the company has received numerous awards throughout the years.
Quicken Loans Inc. is based in Detroit and is generating loan products from their many web centers that are located in Cleveland, Detroit, and Scottsdale, AZ. They also have a One Reverse Mortgage unit in San Diego. The company was successful at closing $200 billion+ in mortgages since 2013. This encompasses all 50 of the states in the continental U.S. They were ranked "Highest in Customer Satisfaction for Primary Mortgage Origination" by J.D. Power for 2010 thru 2015. In addition, they garnered a top spot as one of the top 30 organizations on the Fortune magazine "100 Best Companies to Work For", which is awarded annually. They were on that list for 11 straight years and, in fact, they ranked #12 in 2015. Computerworld magazine also honored the company on its 100 Best Places to Work in IT' annual list and even ranked it #1 in years 2005 thru 2007, and 2013 thru 2015.