The prices of homes in San Francisco may have possibly topped out after four years of health growth, according to CNN Money.  San Francisco is uniquely situated as a popular tourist attraction and a web tech industry hub, making it still a prime place for those with a healthy bank account to reside. San Francisco has become unaffordable for many due to building restrictions that have put a limit on new construction, so whatever is there, is up for grabs but at a steep price.
Gone are the hippy days of cheap rents around Haight/Ashbury, this city has been dubbed San Francisco 2.0 after it's radical transformation after the millennial tech boom. Finding a place to rent may be hard for those on a budget, but for those with cash to burn, San Francisco offers rentals that cost more than a house down payment would in many other cities, especially in the city's wealthiest neighborhoods.
While rents may be topping out, these prices don't seem to be coming down quickly enough for people who always dreamed of living in this golden city. From the cutting edge of culture to the best food and wine in the USA, San Francisco has been immortalized on screen in film and song.
Here are some of the grandest properties to be rented in this magical California metropolis…..as long as you have $10,000 a month.
Presidio
This former military fortress is the hottest place to be for renters, as it sports a grand view of The Golden Gate Bridge and houses the Letterman Digital Arts Program and Starbuck's Coffee. If your family wants to live near the Presidio walking paths, take a look at this home advertised in Zillow. It's a 4 bed 4 bath, so no one has to share, and features a professional grade "Viking" range. If you know what a Viking range is, you might be able to afford to rent this semi-detached 2,897 luxury home for a mere $19,339 per month. The $35,000 security deposit alone is more than the appraised value of some family homes in Detroit.  They do allow pets, of all sizes; however, you might think twice before having a large dog scratch up those lovely hardwood floors.
Nob Hill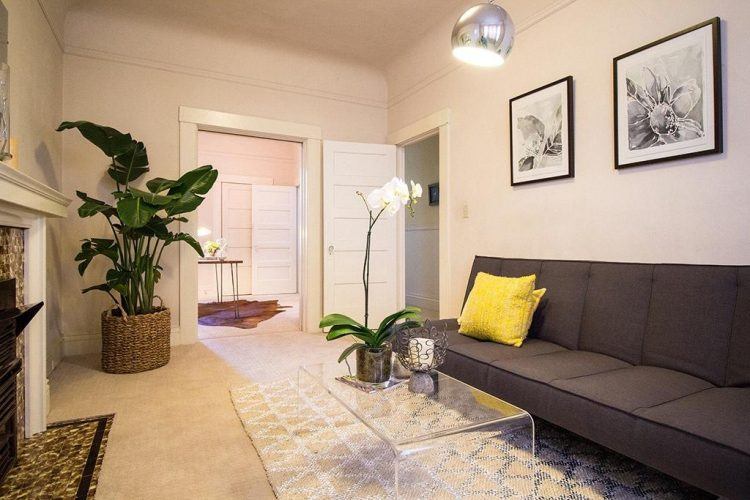 With a posh name like Nob Hill, rents don't come cheap. This neighborhood is one of the original "7 Hills", so built-in historic charm is part of this area's appeal. Located between California Street and Powell Street, this area was resurrected after the famous 1906 earthquake, where many of the original inhabitants fled the area, but some just rebuilt even grander properties. This area still attracts prospective buyers and renters. A 1500 sq.ft. apartment full of Edwardian style appeal goes for a cool $8,000 per month, according to Trulia.com. It has three bedrooms and one bath. Nob Hill got its original name because of the hillside mansions, or "nobs" built there by the rich who wanted a spectacular view of the city.
Central Market
This district is a bustling mini metropolis that includes prosperous start up internet business, trendy restaurants and tourist exhibits. If you want a truly prestigious pad, try getting a rental at NEMA high rise towers that advertise as not just an apartment, but a lifestyle experience. With a 2 bedroom going as high as $ 7,227 for only 1442 sq ft., it must only attract those with deep pockets willing to pay high rent for the NEMA amenities like a Solarium and on-site spa. Guests are treated like VIPs, and NEMA provides so much within its structure you may never want to go outside again.  Twitter headquarters is located at 900 Market Street, so this area is a thriving tech hotspot. Imagine being able to send a tweet from one of these highrise luxury units.
Buena Vista/Ashbury Park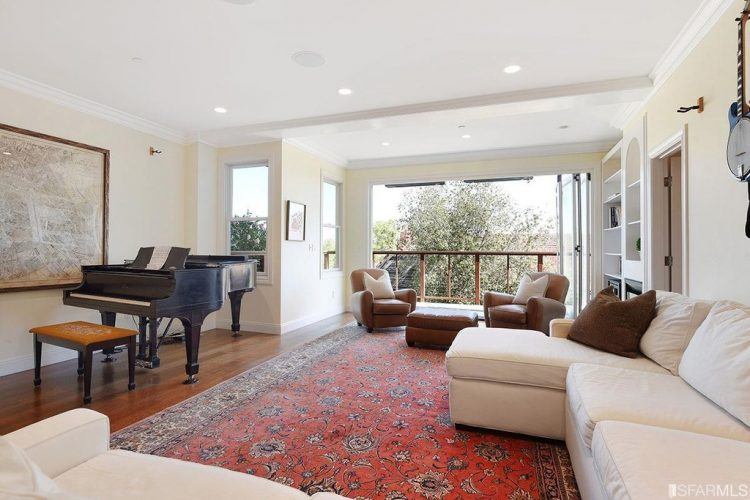 No barefoot hippies allowed here unless you're a millionaire. The area was named for Ashbury Park, a hip gathering for the youth protest movement during the 1960s. With breathtaking views and prices, Zillow lists a 4 bedroom gem as going for $17,950 per month. With three fireplaces, a two car garage, and a custom wine cellar, this place would be any food and wine lover's dream. This area sports enough green for nature walks and enough industry to keep the area humming. Many of these homes are made for a young families; however, one has to wonder what type of jobs parents would need to afford to rent in this scenic neighborhood. Only flower children who later joined the establishment would be able to live where they used to sit and bang a bongo.
Pacific Heights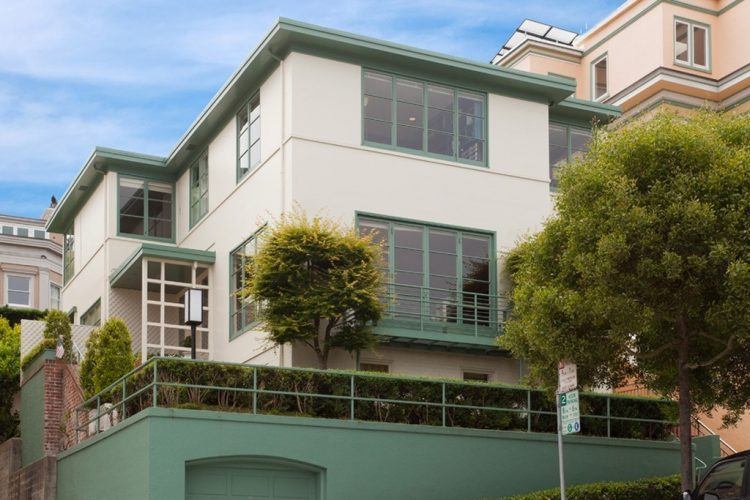 If you've ever seen the movie, you know exactly why that couple wanted deadbeat Michael Keaton to vacate the premises: rentals in this area go for a lot of cash.  Zillow advertises charming homes for rent, like one 4 bedroom beauty for a mere $16,500 per month. With a view of Alcatraz right from your window, this rental home is worth spending your trust fund to lease. It is advertised as a "Gardner Dailey" house that was built in 1937 and includes a spacious Thomas Church garden that you can view out of nearly every room.
In case you have never heard of Gardner A. Dailey, a descript of his unique design of "easy and elegant' modern style architecture is described in an article from SF Gate, Gardner Dailey brought Modernism to Bay Area, and Thomas Church is another well known architect known for his outdoor masterpiece designs, according to a biography on Garden Visit.com. Church was known to be responsible for the "California Style" utilizing asymmetrical patterns, raised beds, and other unique landscape designs.
These homes all boast elaborate floor plans, and many come furnished if desired. So grab your credit score and be prepared to perhaps get on a waiting list. If you're approved and your references check out, you may get the privilege of emptying out your savings to make the deposit for one of these grand addresses. Applicants will, of course, be expertly screened, so if you've stiffed your last landlord, it goes without saying you need not apply.