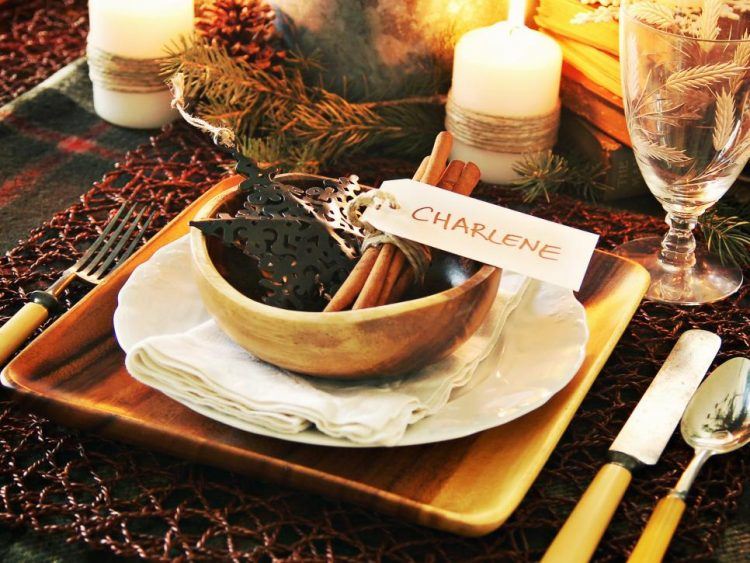 Home decor inspired by nature has been big this year, and if it appeals to you there's no reason not to adopt the look for the holiday season. One of the best things about going this route with seasonal decorating is it's so affordable — you can easily forage for a few pretty elements to make into a display or buy items to make the perfect arrangement for your home without spending tons of money. To give your natural decorations even more flair, add in traditional ornaments or place the items in a distinctive vessel. Here are some ways to go green with your holiday decor.
1. A bounty of pine cones and pomegranates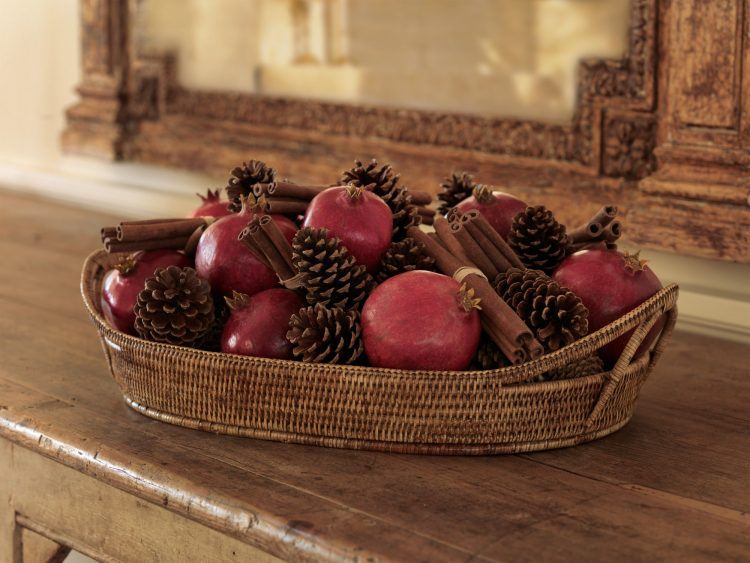 Pine cones are an accessible, affordable, and versatile type of winter holiday decor. Paired with pomegranates and bundles of cinnamon in a basket, the result is a creative arrangement that's elegant with a rustic touch. This arrangement would look lovely on an entryway table, mantle, or even atop a dining table. Not only is it versatile with colors that are perfect for the season, placing pine cones, pomegranates, and cinnamon into a holiday display will gently scent your home with a warm and cozy fragrance. Pulling this look off would be inexpensive, as all of the components are readily available during the winter season.
2. Delicate foraged centerpiece
Soft white cotton gathered from outside and placed into a vase with holly berry branches is a lovely way to decorate naturally. This display also incorporates additional organic elements for more impact. While a pine cone and greenery add visual interest here, you can opt for acorns, pears, or just about anything else you have on hand. If you love the look but can't find any cotton blossoms in your area, head to the craft store. It's difficult to tell the difference between faux holly berries and cotton and real ones, and the result will be just as attractive.
3. Pistachio and raffia wreath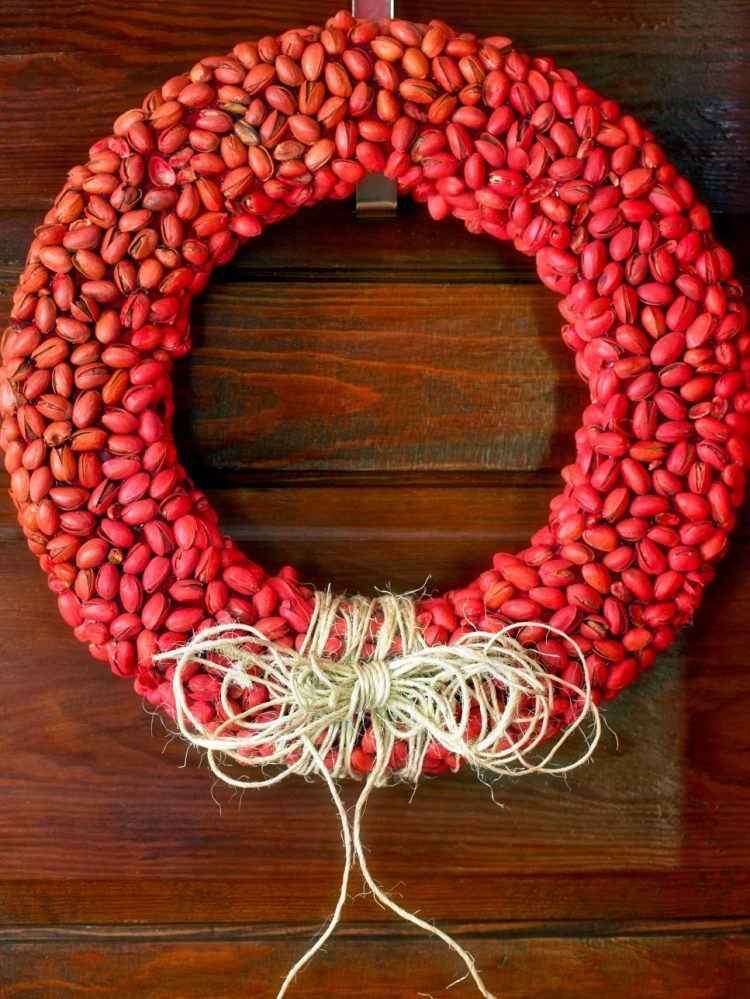 This bright red wreath was made of pistachio nuts and raffia. It's festive, easy to put together, and has a look that's distinguished from most of the pre-made wreaths that you'll find in stores. Start with a circle made of strong corrugated hardboard and attach the hook to hang the wreath on your door. Using epoxy or glue, start adding the pistachios going by layer. Build up the layers as much as you'd like and then tie on a bit of raffia once the wreath has fully dried. This technique could also work with acorns, small pine cones, or faux winter blooms.
4. A festive mantle
Burlap is the perfect material to add to your natural holiday decor, as are simple green branches. This mantle display features both along with a homemade banner and painted wood board. The setting is whimsical and charming and would be ideal for a home with children — this is true of most natural holiday decor options as there are less hazardous components involved. If you like this display but would prefer a touch more color, pick your favorite vibrant or metallic paint and use that to make your board and banner instead of shades of white.
5. Christmas by the sea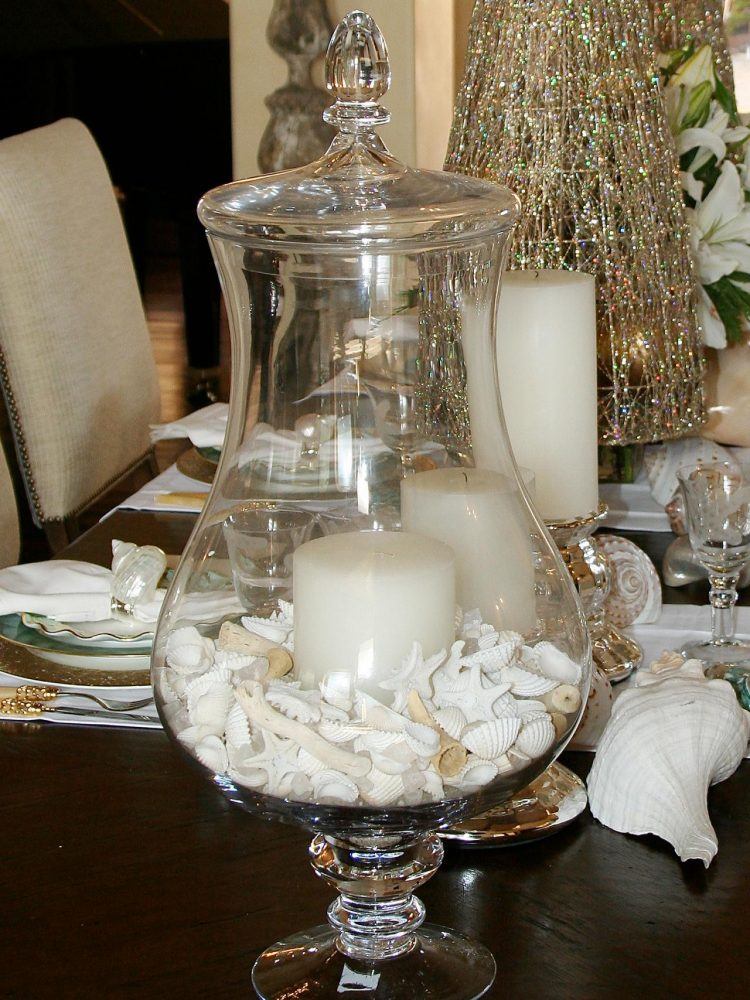 Take your favorite apothecary jar, add a candle and an assortment of natural shells, and you'll have a coastal inspired holiday centerpiece. This arrangement is an elegant way to cap off a themed holiday table, and the other elements paired with it are equally stunning. A glittering faux tree, pearly shells used as place cards, and gorgeous white blooms are a refreshing and stylish twist on the typical Christmas centerpiece.
6. Creative uses for wood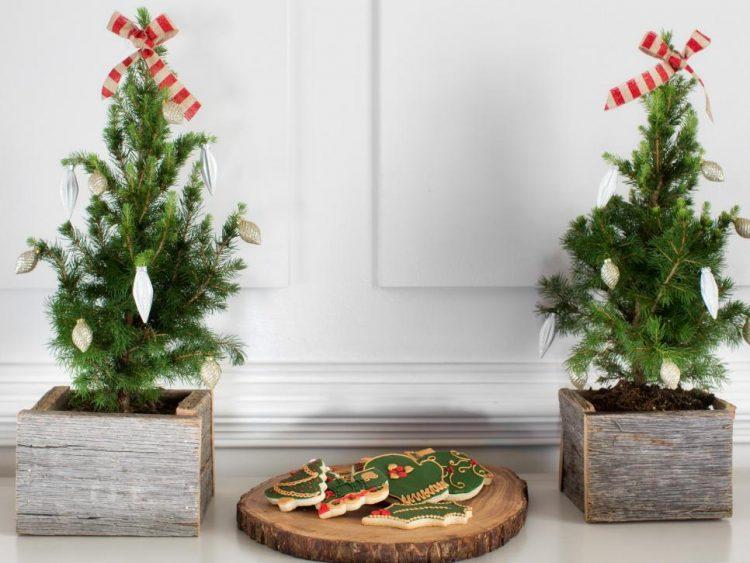 Look on Pinterest's holiday decor boards or popular home design blogs and you'll see similar wood cut outs and boxes like the ones in this display. Not only is the look increasingly popular, it's quite versatile and easy to pull off. Most craft stores sell pre-cut disks of wood and boxes, all you'll need to do is add the foliage and treats of your choice. If you don't want to use your boxes as planters, pile in miniature ornaments of different colors instead.
7. Cinnamon bundle place settings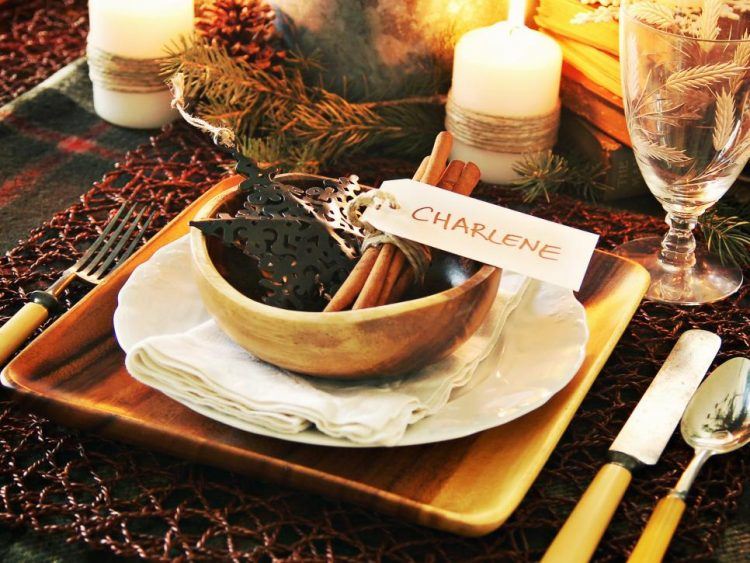 To make unique and festive place cards for your next holiday gathering, take a cue from this idea and create cinnamon bundles. This can be put together in mere minutes and is so easy that even kids can help. Write the names of your guests on gift tags or card stock, punch a hole in the top of each one, and tie the tags onto bundles of cinnamon sticks with raffia or neutral yarn. Not only do these place settings look lovely, the scent of the cinnamon would pair perfectly with just about any holiday meal.
8. Birch log luminaries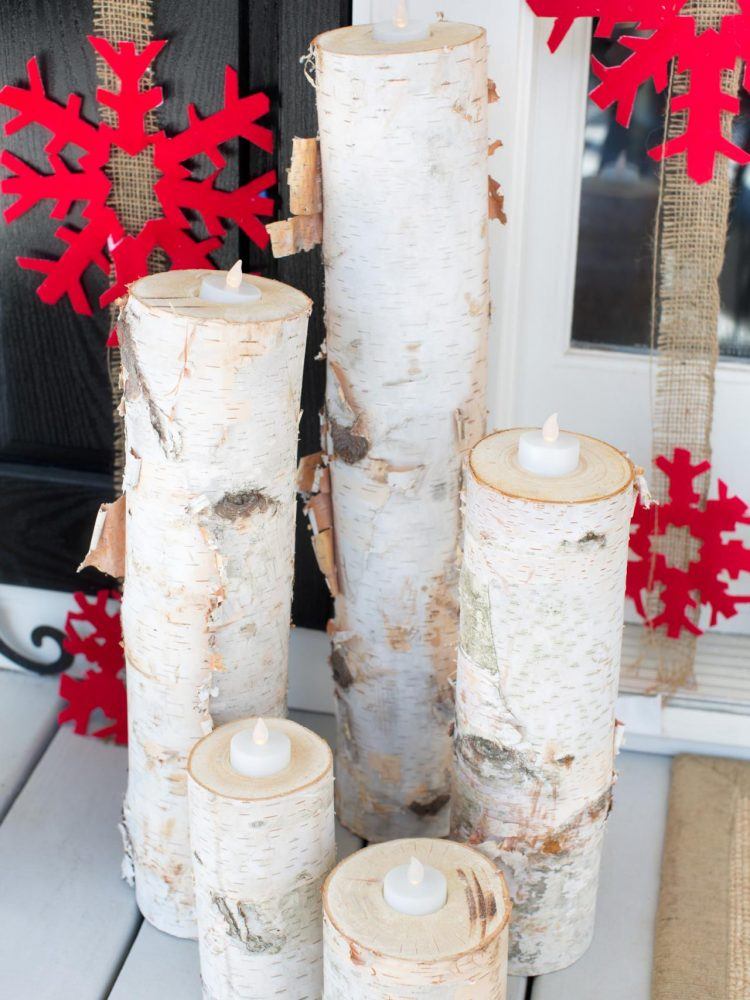 Imagine the pleasantly surprised look on your guests' faces as they stroll up your walkway and are greeted by natural luminaries such as these. They look gorgeous, especially with a background of brilliant snowflakes attached to burlap ribbon. To ensure that your display is safe, opt for LED tealights instead of traditional tealight or votive candles with a flame.
9. Citrus and cedar garland
A classic holiday combination of fragrances is citrus fruit and cedar. You don't need to go buy pricey candles to scent your home and can instead make a garland. Gather cedar branches, tie on dried citrus rounds, and you'll have a piece of holiday decor that looks and smells amazing. Such decor would look especially attractive over an entryway, and in this living area a garland is used to accent a window.
10. Golden acorns
It's easy to find acorns during the winter months, and if you have them scattered all over your yard you can create a pretty holiday display. After they've been cleaned and dried, dip or paint the ends of the acorns in metallic paint. Gold was used here, but copper or silver would also look great. Use a mix of paints or bold colors for a more eclectic arrangement. Once the paint is dry, display the acorns in a clear mason or apothecary jar.