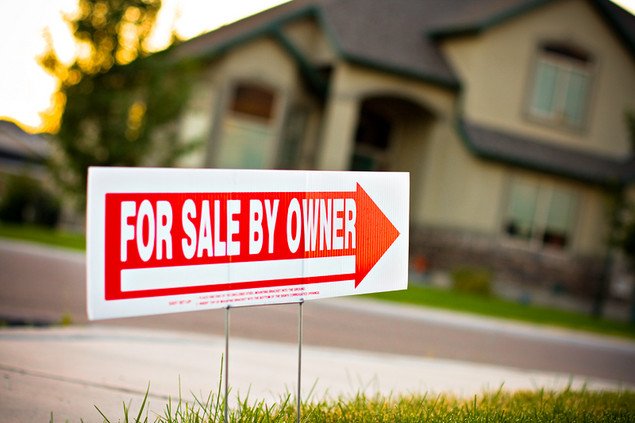 It seems like the housing market is always fluctuating. It has its up and its downs, sometimes for reasons that are understood, while other times there are circumstances that have even those in the National Association of Realtors (NAR) guessing. It's a constant chase, trying to piece together statistics and data that play a role in the deviations of the housing market trends.
Currently, FSBO and discount broker sales continue to be at an all-time low. The downward trend began in 1997 when the sales of homes not represented by professional realtors took a downward spiral and has only continued to decline over the years.
In a recent study, the NAR has documented that in 2007, only 12 percent of homes were listed as FSBO which is a number that was unchanged since 2006. This is a figure that has declined even further since 1997 which was 18 percent during that year. In trying to determine the cause of the decline, the NAR has determined there are several factors that play into this low market trend.
Lower pricing
One aspect in a lower level of sales in the housing market for FSBO and discount brokerage firms lies within the pricing of the homes. For many years, there has been a noticeable difference in the pricing of FSBO homes compared to homes listed by real estate agents. Even though it isn't fully understood, when researching these gaps, there is speculation that agents simply know how to and feel more confident in pricing homes.
They know more about home value comparisons and what price ranges are better suited for homes. FSBO seem to want to low-ball themselves and ask at the lower end of home values, whether it is lack of knowledge or the fear of not selling if they ask too much, or other reasons. It may be several reasons combined but the differential is significant; for instance, an agent may list a home for $199,300 while an owner listing his home FSBO, may advertise it for $140,000. That leaves a lot of money on the table the owner will not see.
Open market
It is important that your home has good exposure to buyers. Without exposure, you will not be able to draw-in many potential buyers so your offers will be scarce at best. Most homeowners do not have the knowhow on how to get their home properly advertised to the outside world. For one, most real estate websites, you must be a realtor to get your home listed with an MLS number. There is also far less access to the right avenues for advertising when you are FSBO.
Although there are sites for FSBO listings, comparatively, for FSBO listings there are somewhere in the area of tens of thousands of listings, while agent listed homes are over 3 million. There is also money involved on many sites for FSBO that a lot of owners will forgo just to save money. Although some FSBO sites are free to list, they do not attract as much traffic. Many tend to set up packages for listing a home, for instance, a three month listing for several hundred dollars.
You must also take and download your own photos for the listing, which many people do not know which photos of their home will most benefit the sell. In the end, not having your home listed in the open market can cost the owner more money than the listing fee simply by the loss of potential buyers and offers.
Contracts between acquaintances or established relationships is another FSBO trend. It has been seen many times, that FSBO will sell to someone they already know; a friend, family member or another personal relationship rather than a buyer off the open market. This too, could play a role in the lower pricing aspect. When a seller sells their home to someone they already know, they tend to reduce the asking price for the sake of the relationship.
This also leaves out the benefit of an agent getting multiple bids on a home which can greatly benefit the seller. When you have multiple interests on your home, you have more room to play with offers and to get what you want out of your home.
Agents attract qualified buyers
It is the job of an agent to work for his customer, you, the seller. It is in the relator's code of ethics for them to do their best job and get the fair market price for every home they sell, as well as find qualified buyers for every home. They are educated and trained to do diligence in making sure every transaction is smooth and legal so that the seller is protected in every aspect of the deal. FSBO home sells are not always as smooth of transactions as they would be when using an agent. Many people have found out the hard way that having an agent is the safer, easiest way to get a home sold and this may be one reason why people are turning more toward qualified real estate agents rather than going alone. It only takes one bad deal in a FSBO deal to bring someone back to hiring an agent for future home sells.
Bottom line
When many people think of hiring a real estate agent, they tend to focus on the commission they will be responsible for. This may scare or detract a seller from wanting to list with an agent, but the bottom line is that paying an agent commission out of the sell of your home is worth the effort of trying to go it alone. They take all the workload and worries of a deal-gone-bad off of you. Agents know how personal the sell of a house is to their seller.
It is their pride and joy; their home. They want their seller to feel comfortable and confident during the selling process, and to walk away from the deal feeling good about the transaction and not frustrated. FSBO and discount broker sells don't always have the best outcomes, and since they do not, more would-be FSBO are turning to agents to sell their homes. This is another reason why FSBO sells have take a downward turn and staying there.