Fredrik Eklund, the hugely successful New York real estate broker, is a Swede on the move. He is ranked the top real estate broker in New York City, and the extremely popular Million Dollar Listing New York series on Bravo TV has advertised his business and successful reputation to the world. When he first signed on to do the show, he admitted that he thought the focus would be in his ability to sell and close deals. What has happened over the course of the show's run is that his personal life has been increasingly in the spotlight.
This is one unexpected thing that he has often mentioned, as he would have preferred to keep his private life…well, private. He even stated his wishes before starting to shoot episodes, but discovered that reality television thrives on all facets of life. With so many clamoring to learn more about him, bits and pieces of his personality have been discovered and shared with the viewing public.
Here are some of the pieces which have most mattered to him recently.
1. Eklund married Derek Kaplan on February 9, 2013 at a ceremony with family and friends gathered round. The Swede and the Brit tied the knot in the Florida Keys on Little Palm Island. The two had visited the island before, and knew right away that it was the perfect wedding spot. Eklund liked the palm trees, the white sand, the pier, the bungalows and the privacy; though Bravo was there to film the event.
Eklund and Derek shared touching vows to each other while standing in the white frothed, gentle surf at the water's edge. They both wore white, and stood barefoot as the water swirled around their legs. Their guests also wore white, with beautiful touches of lace, and openwork crochet embellishing some of the women. The light in the sky behind the couple was striking, as was the beautiful turquoise blue of the ocean. The water spread out behind them, reaching to the horizon. They also both shed tears, and it was obvious that they share great love for each other. The presiding minister asked them if they gave themselves to each other, and both answered yes. The ceremony was quite tender.
2. Eklund moved to New York from his native Sweden with only a few cents to his name. He mentioned to an interviewer that he always feels like he is just a little boy from Sweden… so when he meets with his star clients he is always in awe of them. He says privacy is everything for them, and now that his own privacy is regularly interrupted by the reality show he is on, he completely understands his clients.
3. Eklund works diligently. His days are filled with obligations. His busiest work day is Tuesdays, when he schedules meetings back to back. The busiest time of day for him is 6am when he begins by working on his emails and phone calls.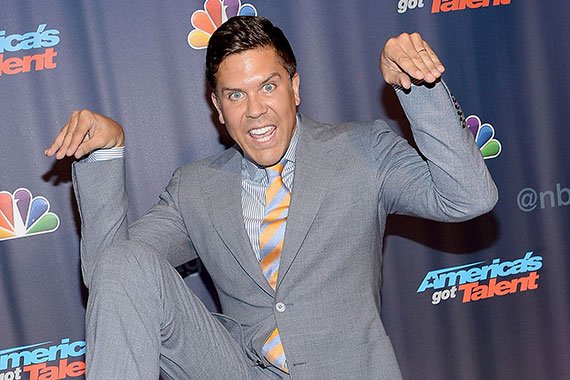 4. He tried to sell his own apartment, but soon discovered that he felt "there was something weird about it", so he decided that having a professional sell for you, even when you are the professional yourself, is probably best.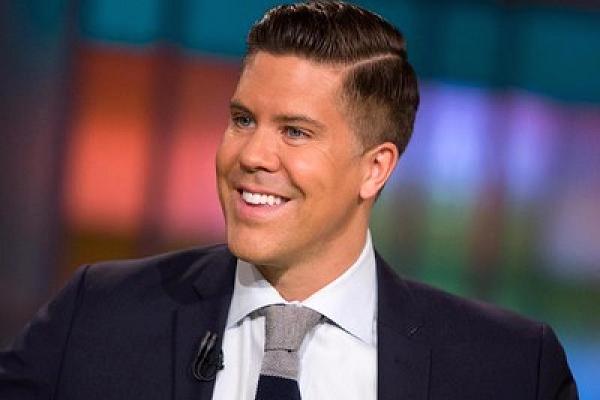 5. His estimated net worth is more $30 million dollars. His biggest sale ever was a bulk deal for $150 million. He fastest transaction took just 24 hours to complete.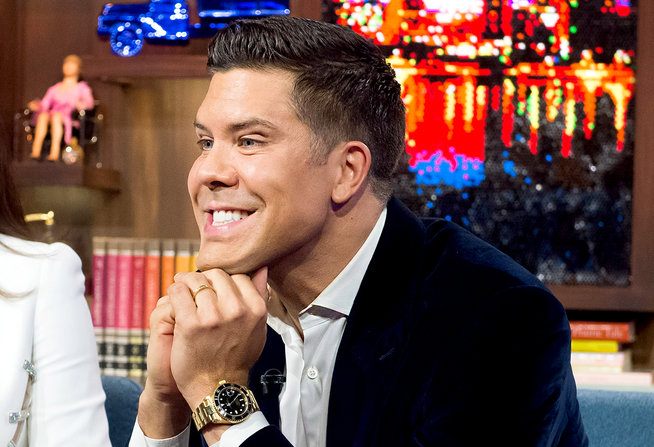 6. While shooting a video, a bird pooped on his head. He was disgruntled. He asked if it is good luck… and then said he already has a lot of good luck. He is a humorous pragmatist. He took the entire episode in good stride, though its entirety was filmed for all the world to see. He boldly asked for help cleaning his hair, and moved on, obviously disturbed that a bird would plan this attack, but taking it in good stride. He handles his public face well.
7. He admits that he is obsessed with townhouses… actually the New York brownstones. He finds their history fascinating. He was selling one, and one man brought five huge dogs to the open houses. The man showed the dogs around, and asked the dogs if they liked it. When he didn't buy the townhouse, Eklund assumed the dogs didn't like the property after all.
When asked why he thought the dogs might not like the property, he didn't miss a beat…he answered that he supposed it may have been because there was no easy access to the outdoors for the dogs to pee. Nowhere to pee inside either. The property was obviously not a good fit for the five dogs.
8. Eklund wore a reindeer sweater during January on a particularly cold day; meeting with a client. He thought that the sweater featured miniature dachshunds. The sweater came from Brunello Cucinelli, the Italian design house, and Eklund wore a shirt and tie under it. It was part of the first episode for the show, and he took a lot of ribbing for it from the crew. The Swede with reindeer connection was simply too obvious.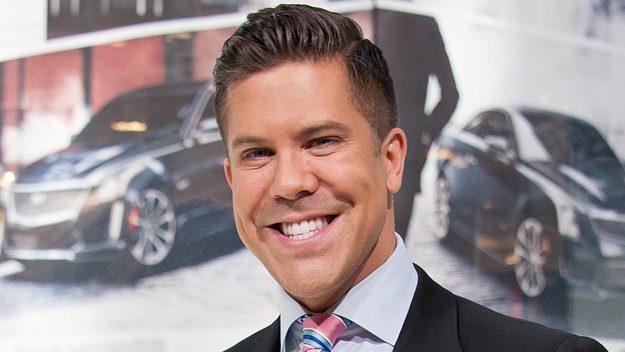 9. He designed one of his own listings with an architect. It was a one-bedroom apartment, located in Greenwich Village. He created it completely to suit his own tastes, thinking it would be a wonderful place to entertain. The apartment is designed with an enormously long window wall that stretches the entire length of the apartment. There is a huge terrace which runs along the entire window wall so that the apartment opens out onto the terrace. He felt it was the perfect way to enjoy sunshine in the city.
It was obvious that Eklund's creative abilities were completely devoted to this apartment that he originally intended for himself. The only lingering curiosity is why he ultimately decided to sell it to someone else and move on. That question is one only he can answer.
10. Under the alias Tag Eriksson or Tag Ericsson, Eklund pursued acting in gay pornographic films. He had completed several before he started his career in real estate. For one of the roles he played or more than six, he won a 2004 Gay VN Award. He wrote a book about it called "Lord of the Fruit Flies" or "Bananflugornas Herre" in Swedish. It was hugely popular in Sweden. The book included details about his Los Angeles coming of age, and his families ties to Swedish royalty, to name a few. He tussled with an airing of one of his videos on Million Dollar Listing NY, but he remains pragmatic about that part of his life.
He has taken all publicity about his porn videos in good stride, including when they became the hot topic of conversation on the show. When probed, he has responded that it was a brief time in his life when he used every bit of his wits to work. He has stated that none of that particular past has in any way contributed to his current real estate skills, but that he learned a lot about himself and much about life from having had the experiences he had. When probed deeply, he recommends that his interviewers read his book about that time because all the answers to any questions people may have are "all in there".
11. Eklund and Kaplan were completely devastated when they discovered that their surrogate had suffered a miscarriage. The surrogate provided the eggs, and she was carrying a boy fathered by Kaplan and a girl fathered by Eklund. After that, Kaplan said that everything changed for him. He said he felt nothing after the event. The bright, big and powerful things of his world meant nothing to him anymore.
Eklund wept openly when he learned of the news. But he also has stated that the couple will need to grieve and then they plan to try again to have children at a future date. When that will be is still not decided. Eklund mentioned that having children would not have figured so prominently in his thoughts when he was younger, but now that he had a husband he loved, he was looking forward to also having a family, and this was something he never thought possible before.
12. Eklund is intelligent about words. He has an articulate vocabulary. He also knows that real estate language can be dual-edged. Words he mentioned that every buyer should beware include: conveniently located, cozy and architect ready. These are words that can mean much more than only their face value. He says that buyers would do well to particularly avoid the phrase "architect ready", as that on is pregnant with possibilities both wonderful and horrible. On the bright side, he has a favorite inspiration quote, "Don't forget to laugh! Every day!"
13. Eklund has enjoyed the deserved reputation as the top ranking real estate agent in New York, but his Norway brokerage in Oslo declared bankruptcy. Eklund said that the brokerage lost about $110,000 on a 2014 $2.5 million turnover. He noted that the market in the city is too small in comparison to the business costs necessary to be successful there.
14. Eklund enjoys purchasing his clothes at Nordiska Kompaniet, or NK, an upscale Stockholm department store. The store is known by its initials. It was founded in 1902, and has nearly 12 million visitors each year. The store features 100 distinct departments with places to stop for refreshments and relax.
Though Eklund's colleagues often tease him about his mix and match fashion choices, he prefers to avoid wearing what everyone else does. One of his trademarks is wearing brightly colored striped socks with expensive suits. He has also made it very clear that as a real estate broker he deals with many multi-million dollar properties, and it is extremely important that he and his colleagues dress to represent the properties. They also must have a dress for success attitude.
15. He never ever wears the same pair of socks. He empties his clothes drier but puts mismatched socks together to wear. He chooses different colors every time. He thinks it's fun.
16. His socks are so colorful that photographers film them all the time. He adores colors. He also likes to wear combinations of unexpected materials.
17. His favorite piece of clothing is an Armani leather jacket which looks like rubber. He is also very fond of a John Varvatos jacket which looks like pony fur, though he hopes it isn't real pony. He also admitted that his tie collection is one of his obsessions.
18. Except for his wedding ring, the only other accessory he wears is a large gold watch. He says he likes its weight and its simplicity. He wears no other jewelry. Though he wears his quirky striped socks below, everything he wears above is generally perfectly tailored. His height and slenderness help him to wear the most expensive clothing with panache. While working, he always carries himself with the look of the bespoke tailored gentleman.
19. As a teenager, he would wake up in the middle of the night with growing pains. He grew tall very suddenly, gaining several feet over a two-year time span. His legs are so long and slender and his feet so long with "pointed toes" that he once quipped that he would have made a great female Swedish model. He is now 6 feet 4 inches tall, with decidedly broad shoulders, though he has said, with a broad smile on his face, that the majority of his 6 feet is actually made up of "6 feet of legs."
20. His high kick is his signature move. He believes that it is an art form that stands for his values: stand out, be yourself, function at the top of your game, do what you do with style and a sense of humor. He instructs would-be kickers to pretend that they are a T-rex, with hands angled downward. The idea is to angle the leg while raising the hands with fingers pressed together like beaks. Then, "shout a "whee", make a face, show your teeth to your enemy". The point of all this choreography…to laugh, to catch everyone off guard with laughter, to do the unexpected, to make yourself look silly so that you will laugh…everyone will laugh with you. He believes that it is all about spreading happiness to everyone around.