The degree of difficulty in designing pools is reaching new heights these days.  "Floating" pools are the newest trends in architecture.  A floating pool can be many things but for the purposes here we'll define it as a pool that takes on the illusion that it's suspended in the air or "not connected" to something.   The pool looks as if it's simply part of the picture, scenery, or environment that it's in.  Some pools look like they float from place to place, and others look as if they're running directly through a building.  Take this pool for example.
In Thuringia, Germany, Dutch firm Paul de Ruiter Architects has put a bold spin on the modern glass house with a pool that cuts through the house and seems to slightly cantilever off the hill on site, giving it a nearly floating look. The effect is a bit reminiscent of that incredible, terrifying glass-house-in-a-cliff concept, and though far less "badass," it's real and it's built, folks!
The 2,670-square-foot home was designed with sustainability in mind. The flat roof, topped with moss, sedum and solar panels, help cool down and power the house. And surrounding the wraparound terrace, part of which lifts up to open up the rest of the pool, is a vegetable garden.
Check out the amazing photos below!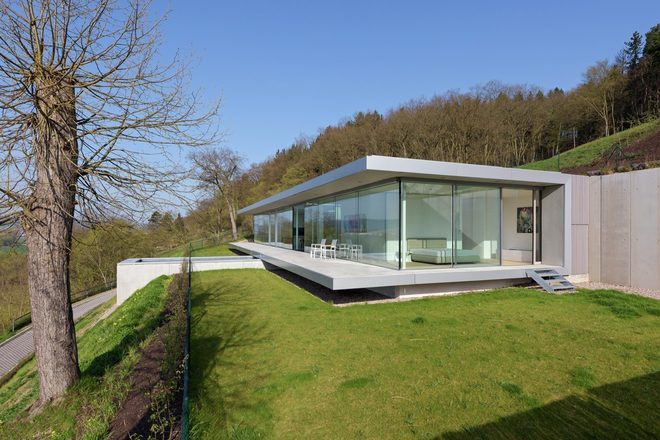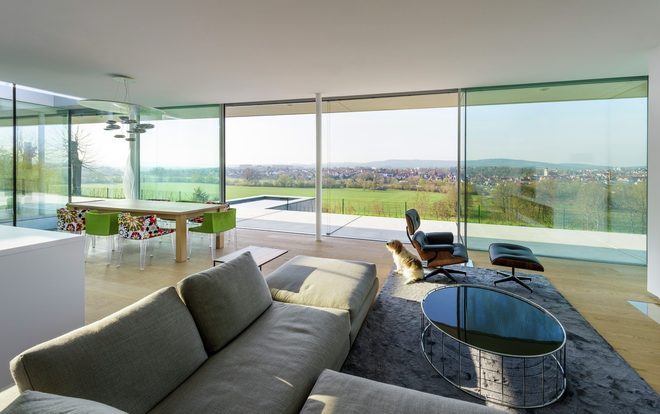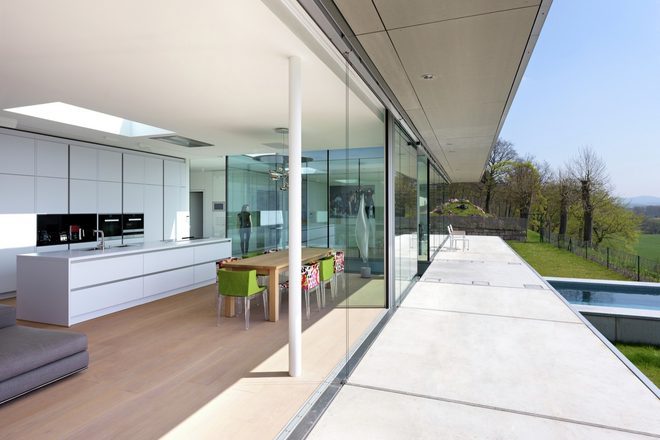 Photos by Pieters Kers & Patrick Voigt via ArchDaily