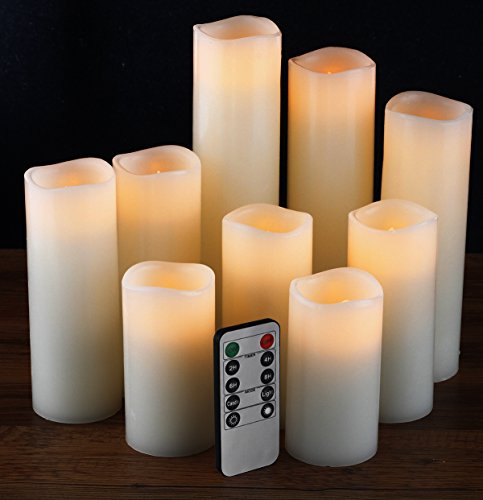 For lots of people, burning candles is a great way to relax and unwind after a long day. Unfortunately, an open flame isn't always safe. People with pets and/or small children may not feel comfortable burning candles in their home's open spaces. Flameless candles provide a great alternative for people who enjoy the look of candles but don't want to want to deal with the potential fire hazard. These candles can come in a wide variety of sizes and designs and they can be the perfect accessory for any room in your house. Here are 10 flameless candles that are safe and stylish.
Complete with a realistic dancing flame, these flameless candles have a realistic look that is sure to blend in with your home.
These cool color changing candles can be used indoors and out and come with a remote control for easy use.
This set of flameless candles can make the perfect for everyday use as well as an accessory for a special occasion.
Designed with the Christmas spirit in mind, this beautiful red flameless candle is made with wax and features a realistic LED 'flame'.
If you're looking for a little bit of extra color, these flameless candles will give you just that. Each candle can be powered by 3 AA batteries or directly with a USB cable.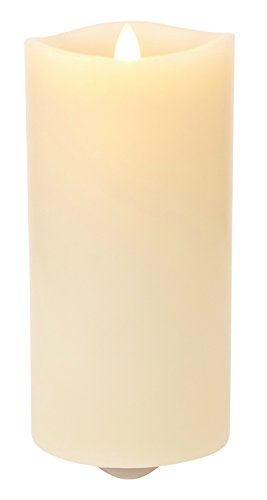 Watching a dancing flame isn't the only thing that people find appealing about candles. Scents are also a major element of many candles, and this flameless candle will give off a subtle pleasant sent.
These beautiful candles were made from real wax but will not melt away over time thanks to a flameless design.
These beautiful burgundy flameless candles will give your space a mature pop of color while also helping to create a relaxing environment.
With a unique silver design, these flameless candles are sure to give your traditional candles a little bit of competition.
Scented and remote-controlled, this flameless candle is all about style, relaxation, and convenience.