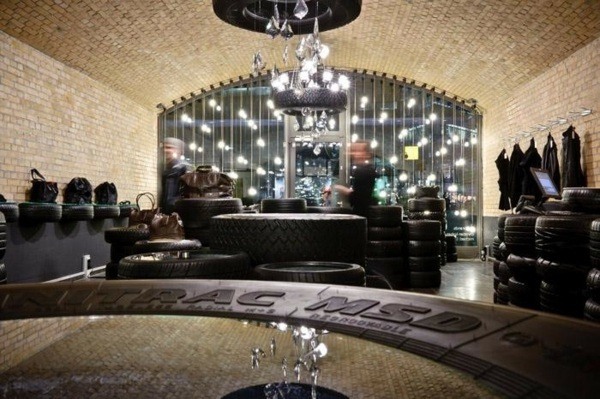 While some of us walk into the furniture store expecting to see couches, beds, and chairs that we're all familiar with, others are on the look out for something special.  Something that stands out from the rest of the pack because its unique.  It could be its fabric.  It could be it's odd look.  One thing we know we don't want is the same old furniture that we see in every department.   Chances are you'll have to venture outside of the traditional store for the pieces we're about to show you.   Here are 5 furniture items made from recycled materials that will have you rethinking how you decorated your current residence.
CHAIR MADE FROOM BOEING 737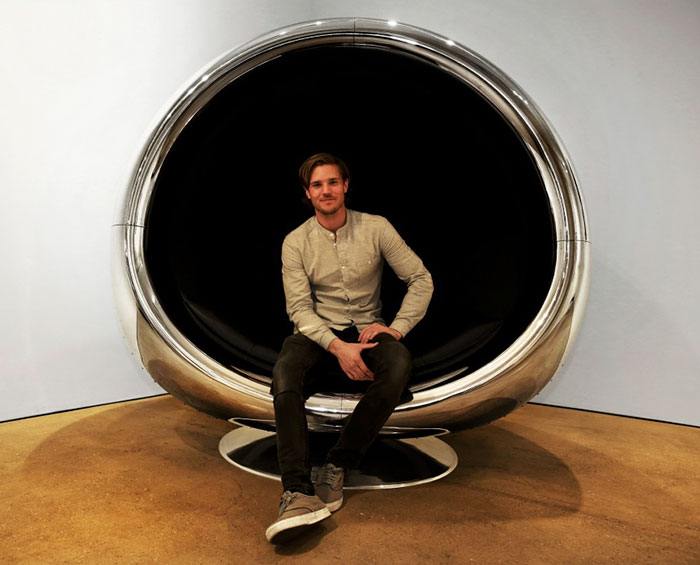 The chair is made from a genuine Boeing 737 jet engine. It features a polished aluminum swiveling base and a black-leather upholstered interior. There's no price listed on the website so chances are that it doesn't come cheap.  But then again, what do you expect? It's a jet engine that you can sit in.  How often are you going to read that sentence?
PROPANE TANK SEATS
What do you do when you have junk propane tanks lying around? Make seating from it of course.  The guys Colin Selig are the best when it comes to take furniture. Pieces of the tank are cut out and welded together and one tank makes about 4 surprisingly super comfortable seats. There is only about 1% of material left when the seat is done and as a sort of homage to the original use of the seat, they even retain the warning stickers on them.
OIL BARREL BENCHES
Looking at a plain old oil barrel, you wouldn't think it could beget such amazing art. Made from 50 gallon drums and some wood planks, oil barrels make very good looking, very functional and super comfortable furniture, especially after a good paint job and a polish. Given the size of them, a well made bench can comfortably seat two. By folding the cut off middle part, you have created a seat. However, it needs to be lined with rubber, typically bike tubes along the edges to give it that comfortable feel to it. Add support to the bottom part, and you have a rock solid bench. What's better? You can add stands on the side to act as surfaces for drinks, ash trays or plates. Besides being a great bench, dozens of these would make for a very nice looking lounge area, as when vertically placed, they make snazzy one man seats.
REVOLVING BOOKCASE FROM RECYCLED SINKS
Granted, it may be a difficult task to collect all the 20 stainless steel sinks that you would need to have to come up with this beauty designed by Lot-ek Architects, but if done right, it gives the room a silvery shine to it while at the same time, providing a lot of storage space for your books.  Since the back end is pained it looks solid from whatever side you look at it from, according to the home's theme. As they are hinged on a central pivot point, they don't really do any damage to the flooring, so as a room divider, there is no way you could go wrong with a bookcase. The best part about it is that even as a display unit it still works as well. The spaces that are the sinks could make for great picture displays. However, it's also a concept that could be adapted by learning institutions because a number of them used in one place look like library bookshelves.
VESPA & LAMBRETTA SCOOTERS INTO CHAIRS
Bel and Bel design have come up with an ingenious way to convert old Vespa scooters into functional pieces of furniture. Bel and Bel are making the most out of the front shield and spare parts of the scooters to make these incredible works of art. And its not just Bel and Bel doing great things. Jim Plester is using the leg shields, horn casting, badges, and trim from old Italian made Lambretta scooters to create the same kind of furniture. And if you are worried about how comfortable it is, the chairs are upholstered with 100% leather . The finish is either double stitched or leather piped. To give the Lambretta seats a bit of history, the upper panel is embroidered with the Lambretta logo matched with the font of the year the scooter was produced
TIRE FURNITURE
If you're all about longevity, tires are one of the most durable materials around. Furniture from tires could quite possibly outlive even the creator of it, as rubber takes 30,000 years to decompose. Makers of recycled tire furniture guarantee that your furniture will be around for as long as 20 years before you even start to complain about it. Apart from not necessarily needing other materials as tire makes excellent furniture on its own, the nature of rubber is that it bends easily providing comfort and durability. The efficiency of tires cannot be understated as it comes from a sustainable source. Inside the house, recycled tires make beautiful chairs and table sets. Buffed, they can give the home a rugged feel to it while at the same time, being super functional. The process of creating these works of art, however, would be tedious as it takes a lot of energy to cut and shape the pieces needed. The best part about tire furniture is it can be made from literally any kind of tire. Lorry tires, bus tires, motorcycle tires, its all fair game when creating.