Located just 16 miles southeast of Las Vegas, Henderson NV if often over shadowed by Sin City. However, while it may not be as bright and glamorous, Henderson is a great city that has lots to offer both residents and guests. With a wide variety of activities, Henderson offers plenty of places to see and things to do. Las Vegas may be full of fun and excitement, but Henderson certainly isn't a slouch. If you're looking to have a little fun in Nevada, but don't want to deal with all of the craziness that Vegas has to offer, Henderson will prove to be a very fitting alternative. Hanging out in the desert has never been so fun. Here are five fun things to do in Henderson NV.
Sunset Station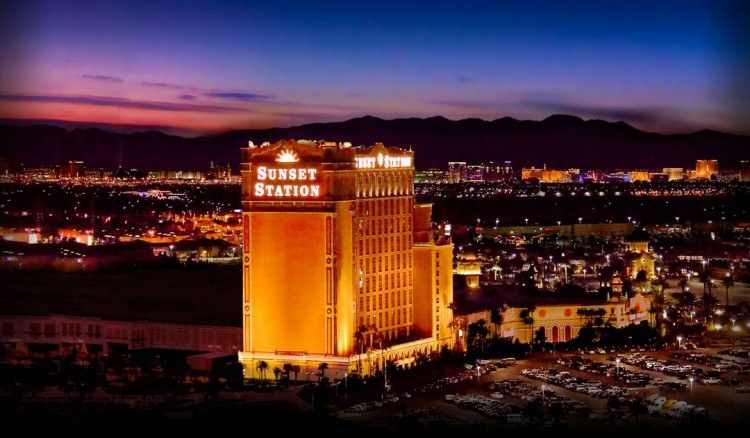 You may think all of the fun hotels and casinos are in Las Vegas, but Henderson has plenty of fun of its own. Sunset Station may not be as large as some of the casinos in Vegas, but it packs a pretty mean punch. Full of games and other entertainment options, Sunset Station has everything you could need to enjoy a night of excitement without having to deal with the overwhelming crowds in Vegas. However, if gambling all of your money away isn't your thing, Sunset Station also has plenty of great restaurant options for those looking to enjoy a great meal.
 image via sunsetstation.sclv.com
Rio Secco Golf Club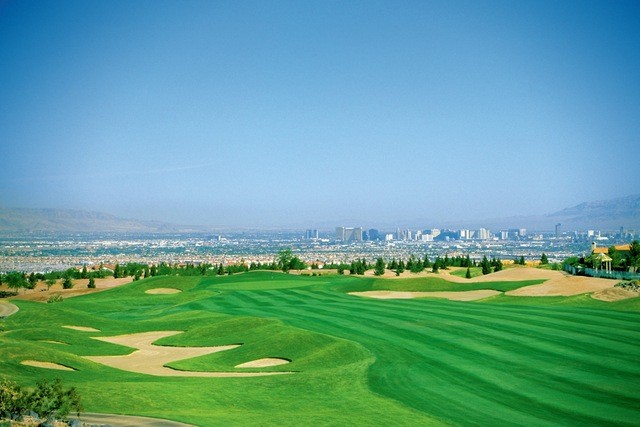 There's no better way to enjoy a beautiful day than by hanging out on the golf course. Even if you're not particularly good at the sport, there's something about hitting balls around the green that's always relaxing. Well, if you're looking to try your luck on a beautiful golf course, then Rio Secco Golf Club is the place to be. Rio Secco Golf Club offers several options for people who are interested in using its facilities; however, the prices can be a little on the expensive side.
image via www.lasvegasgolf.com
Black Mountain
Okay, so if hanging out on a golf course isn't your thing, but you still like enjoying the great outdoors, then you might want to make a stop at Black Mountain. With nearly six miles of hiking trails, Black Mountain is the perfect place for those looking to escape the sounds of the city in exchange for something a little more peaceful. Dogs are welcome on the trail, and hikers have a chance to see some of the beautiful scenery as well as some cool animal sightings.
image via mapio.net
Lake Las Vegas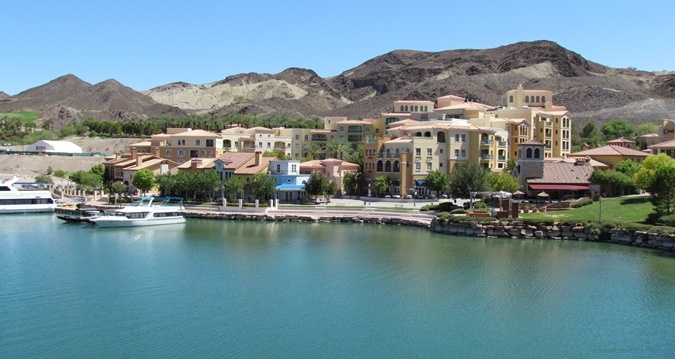 Henderson may not be near the ocean, but Lake Las Vegas almost makes up for it. This nearly 400 acre man-made lake is home to three resorts, and also boasts plenty of natural beauty. If you're not in the mood to visit one of the nearby casinos, the lake can be used for swimming, kayaking, and other recreational activities.
image via www3.hilton.com
Cowabunga Bay Water Park
If you're spending time in a hot and dry place, water is something you'll definitely be happy to see. With that being said, no matter how old are you, a day at Henderson's Cowabunga Bay Water Park will always be fun and fretting. This location offers water slides and other attractions that are perfect for guests of all ages. Whether you like high-speed water slides or simply floating around in a lazy river, you'll definitely be able to find a place to cool off.
image via www.fox5vegas.com
lead image via www.lvperio.com