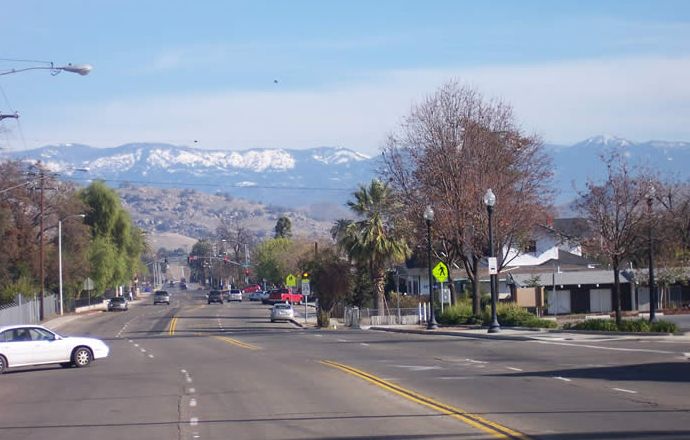 There are a number of reasons that people might be interested in living in the state of California. For example, it boasts a beautiful landscape, which combines with an often hospitable climate to provide interested individuals with plentiful opportunities for having some fun out in the sun. Furthermore, it is home to some of the leading entertainment industries in the world, which means plentiful opportunities for other kinds of fun as well. Combined with a powerful economy as well as a wonderful range of real estate properties, these factors make it no surprise that more and more people are heading to the state of California, which is as it should be.
However, it is important to remember that in the state of California as in other places, some of the cities are better than others for people who are looking for a new home. Sometimes, this is because of their peaceful surroundings, which can seem most welcome to those who mean to raise families. Other times, this is because of their proximity to the center of things, which means unparalleled access to all of the amenities that someone could ever want. Whatever the case and whatever the cause, people who are planning to move to the state of California should make sure to check out its list of the fastest-growing cities because there is bound to be a reason behind what is happening, which could be most suitable for their needs and circumstances as well.
What Are Five of the Fastest Growing Cities in California in 2016?
The OC Register has published a list of the fastest-growing cities in California based on information from the state's Department of Finance. Please note that this list excludes communities with populations that are smaller than 30,000:
5. Lake Elsinore (3.2)
Named for the 3,000-acre freshwater lake of the same name, Lake Elsinore started out as a small resort town in the late 19th century and the early 20th century. In part, this is because of its picturesque setting, which appealed to a wide range of people with a wide range of tastes. However, it also helped that it has certain sites of historical interests as well as the infrastructure needed to support the regular influx of tourists. Seeing as how the city is expecting increased demand and is working on its infrastructure in order to meet that challenge, it is no wonder that it is seeing such growth.
4. Beaumont (3.5)
For people who want to live somewhere interesting, there are few choices that can match the city of Beaumont in Riverside County, which sits at an elevation of half a mile. Like its name, which means "Beautiful Mountain" in French, suggests, the city is situated close to Mt. San Gorgonio and other mountains, which means that its residents have convenient access to more than their fair share of natural wonder. This makes it no coincidence that Beaumont is seeing an explosion in the number of master-planned communities located in the region, which is happening at the same time as infrastructure improvements implemented in order to accommodate all of the new residents who are expected to call the place their new home. Currently, this has resulted in 3.5 percent growth, which is expected to rise as the city of Beaumont continues on its expected course.
3. Lake Forest (3.7)
Lake Forest is interesting in that it is the product of human effort much more than it is the product of natural providence. For example, both of its two lakes are man-made for the purpose of creating a pleasing landscape, which has resulted in numerous real estate properties sprouting up on their shores. Likewise, its forest of eucalyptus trees is man-made as well, though it is interesting to note that it was planted for economic rather than residential purposes. Regardless, considering the role of human intervention in the existence of Lake Forest, it should come as no surprise to learn that much of it consists of master-planned communities, which says much about how it is laid out as well as how its residents are provided for in all respects. This is the reason that Lake Forest is considered to be one of the safest cities in the whole of the United States, thus making it the perfect choice for people who want nothing more than to raise their families in peace.
2. Eastvale (3.8)
Eastvale sprung up in the 1990s as one of the more visible manifestations of a trend that can be found not just in the state of California but also throughout much of the rest of the United States. In brief, the price of real estate properties in Orange and Los Angeles Counties were high, so much so that people start moving into the once-rural region in the search for affordable housing. While its suburbanization suffered a setback with the bursting of the United States housing bubble, the same factors that existed then still exist in the present, which is why Eastvale saw a 3.8 percent increase in its population. In fact, the city of Eastvale is particularly notable in that its residents elected its first city council as recently as June of 2010, which preceded its official incorporation in the same year. In other words, Eastvale is definitely an up-and-coming city, which explains much about its population boom.
1. Porterville (5.3)
Once upon a time, the San Joaquin Valley was seen as a place of little importance, though this was more because of its remoteness from existing European settlements than other reasons. This changed with the gold rush, which resulted in the founding of Porterville as a place for people to pass through while in search of the precious metal. In time, some of those same people realized the opportunities to be found in the region's arable land and chose to settle down, which is reflected in how agriculture remains an important sector of Porterville's economy to the present day. Said sector combines with Wal-Mart Distribution Center, National Vitamin, Beckman Instruments, and a number of other companies to create a powerful economic presence, while public institutions such as the Porterville Developmental Center, the Sequoia National Forest Headquarters, and the Army Corps of Engineers Lake Success Facility round out the rest. Better still, Porterville is the gateway to a vast recreational area that encompasses both the Sequoia National Forest and the Kings Canyon National Park, meaning that its residents have no shortage of opportunities for entertainment. Little surprise then that it tops this list with a 5.3 percent increase in its population.