When it comes to trendy cities, it goes without saying that Seattle WA is one of the coolest. This hip city has become popular for its laid back atmosphere and relaxed culture. But while most people believe that one of Seattle's major claims to fame is that it's the birthplace of Starbucks, the city also has a few more tricks up  its sleeve. With more than a dozen bookstores all throughout the area, Seattle is a great place to be for people who love spending the day with a good book. Although it seems like bookstores are slowly becoming a thing of the past, Seattle is proof that there are still plenty of people out there who still enjoy reading physical books. E-readers and tablets may be on the rise, but these stores are still holding their own. Here are the five best bookstores in Seattle WA.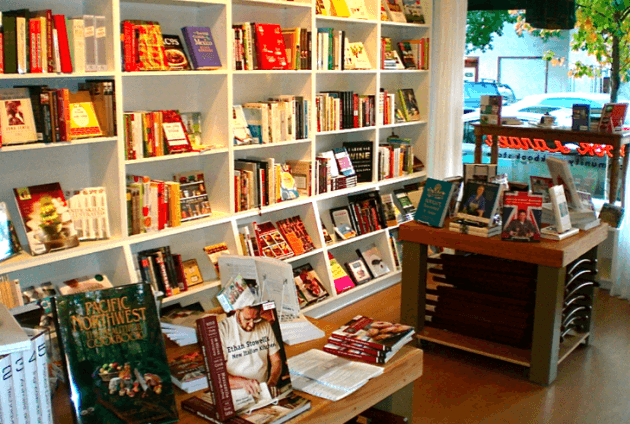 Opened in 2011, Book Larder has become a popular spot for bookworms all across Seattle. After all, if there's one thing book lovers can't get enough of, it's a store with lots of character. This location prides itself on "offering a carefully selected collection of new, collectible, and imported cookbooks to lovers of food and cooking in Seattle and beyond." Book Larder also hosts various cooking events and book signings throughout the year.
image via www.seattleite.com
With a great 25 year track record, Mercer Street Books is a great place for book and music lovers alike. Not only is this store well-known for selling some very interesting books, but they also sell vinyl albums as well. If you're ever in Seattle, and you love literature just as much as you love great lyrics, you should definitely take some time to check out Mercer Street Books.
image via www.mercerstreetbooks.com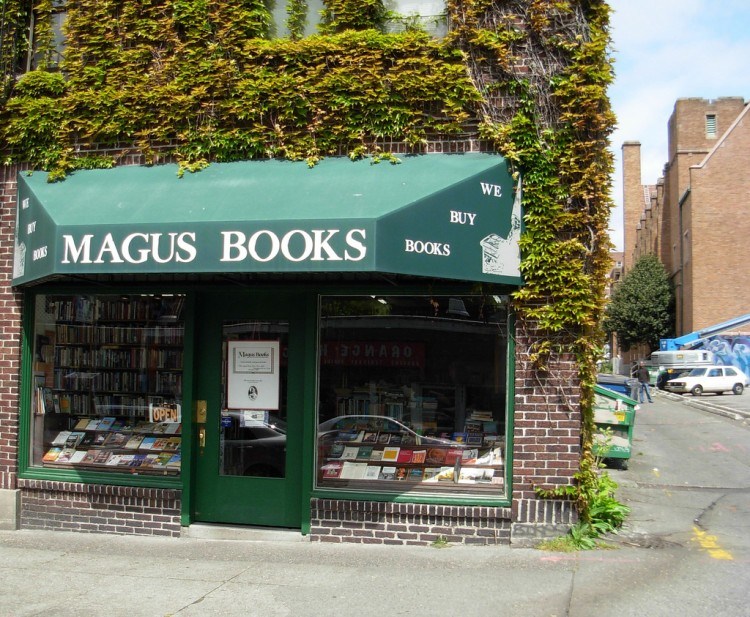 These days, it seems to be getting harder and harder to find physical copies of rare books without having to resort to the Internet. Well, the good people of Seattle WA are very fortunate in that area thanks to Magus Books. This awesome store has a large inventory of " hard to find, out of print, used, and rare books." In fact, Magus is so proud of its collection that it welcomes customers to e-mail the store if they're unable to find the book(s) they're looking for. Magus also purchases books from customers who are interested in downsizing their collections. But if all of that doesn't impress you, this certainly will: Magus even makes house calls!
image via flickriver.com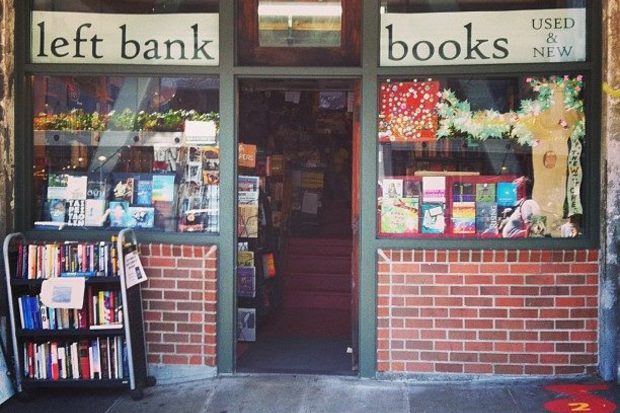 With more than 10,000 books in its inventory, Left Banks Book Collective is a book lover's dream. This store specializes in "anti-authoritarian, anarchist, independent, radical and small-press titles." Thanks to its focus on diversity, Left Banks is proud to offer "sections such as anarchism, fiction, feminist studies, immigration studies, race & culture studies, "dis"ability & Deafness, poetry, graphic novels, parenting, labor history, science fiction, sexuality, environmentalism, native studies and much more."
image via www.indiegogo.com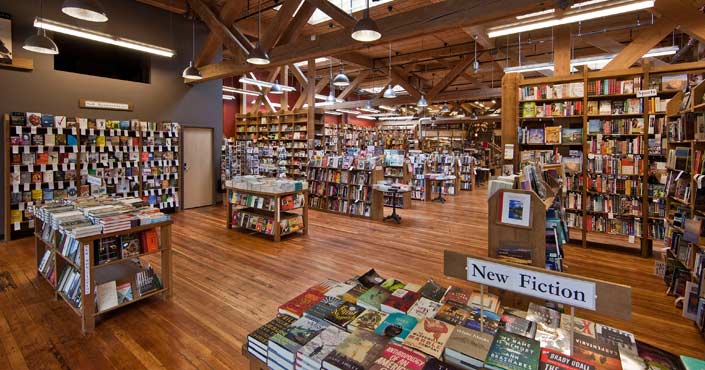 Widely regarded as the most popular bookstore in Seattle, The Elliot Bay Book Company offers a wide variety of books and has one of the biggest selections of new copies in the Pacific Northwest. This location also provides a fun and trendy atmosphere which makes it a great place to hang out and enjoy a one of your favorite books. But if you're looking for more than just a quiet place to read, The Elliot Bay Book Company also hosts various events ,and has a jam-packed schedule of author readings.
image via www.5ivecreative.com
lead (Photo by Spencer Platt/Getty Images)