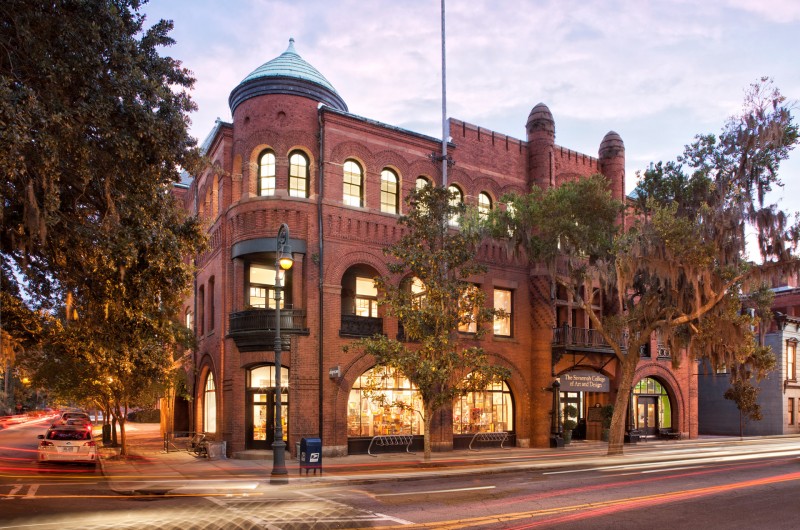 Over the years, interior design schools have become a popular option for people looking to take a creative route to higher education. Although 'going to college' is often something that people only consider for certain career paths, more and more colleges are designing programs to tap into a whole new demographic of people. Although these programs may sound like nothing but fun, they are serious about creating a new generation of designers who will be responsible for creating beautiful spaces all over the world. If you've ever wondered where the top interior designers learn their stuff, many of them have places like these to thank. Here are the top ten interior design schools in the U.S.
Drexel University
Drexel University may be well-known for its business programs, but it's also making a name for itself in the world of interior design. The school offers undergraduate and postgraduate interior design degrees, and Drexel is working to keep up with the curve. Recently, the school introduced a minor called Sustainability in the Built Environment which helps students apply practical skills to expand their knowledge.
image via campusphilly.org
Syracuse University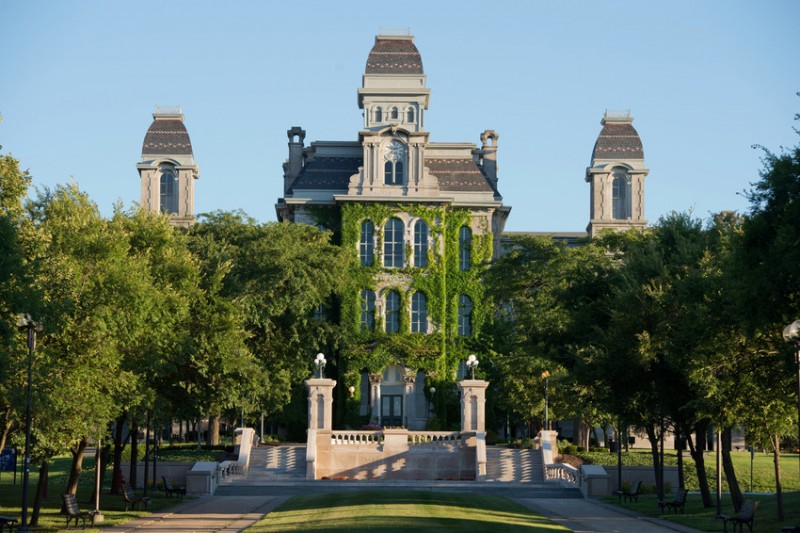 Syracuse is another school that many people wouldn't automatically associate with interior design. However, Syracuse has more than a few tricks up its sleeve. The school offers a bachelor's degree in Environmental and Interior Design, and the program helps students develop their skills so that they can successfully complete any task that is thrown their way. Students in this program also have the benefit of receiving a liberal arts education which will help to broaden their level of understanding.
image via fastforward.syr.edu
Cornell University
Cornell is best-known for being one of the best schools in the country. As with other Ivy League schools, securing a spot at Cornell is no easy task. However, this school isn't just all about the traditional degrees. Cornell's interior design program is the first of its kind in the Ivy League and the program "emphasises practical problem-solving through replication of real life projects in Cornell's well equipped design studios, allowing students to develop their technical design skills and to enhance their creative and critical thinking when applied to designs that affect human environments."
image via cornell.edu
Fashion Institute of Technology
New York is known for being one of the trendiest places on earth, so it should come as no surprise that the Fashion Institute of Technology (FIT) found its way on this list. FIT has made quite the name for itself over the years, and it's easy to see why. The school has the largest interior design program in New York, and students who are pursuing a B.F.A in the program must complete a two semester long project that they will eventually present to interior design professionals.
image via suny.edu
University of Cincinnati School of Architecture and Interior Design
The University of Cincinnati School of Architecture and Interior Design offers a five-year program for those looking to obtain a B.S. in interior design. Although a program designed to be completed in five years may seem a little over the top, the program is made to incorporate a 1.5 year paid full-time internship, a benefit that is invaluable to students who will be looking to start their careers after graduation. This program is known for its ability to balance theory and studio work, and students constantly working on sharpening their skills.
image via designdecorinterior.blogspot.com
Parsons The New School for Design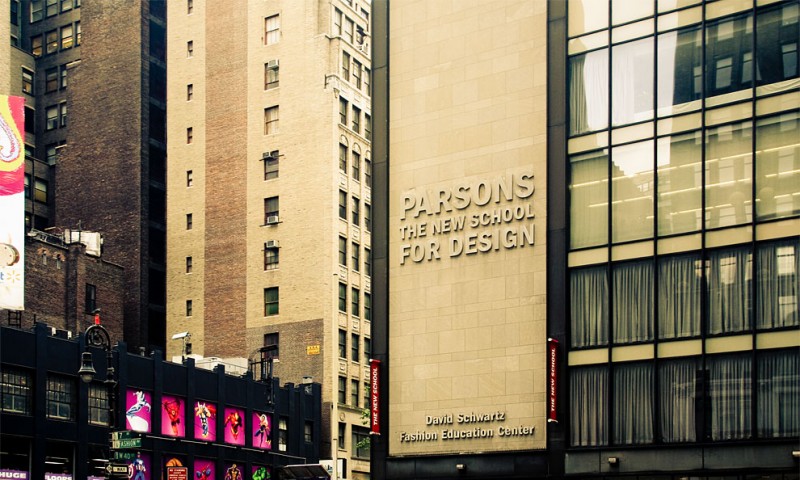 Parsons The New School for design is yet another NYC school that is proof that New York knows a thing or two about design. This private college located in Greenwich Village was the first school in the country to offer interior design programs dating all the way back to 1906. With a legacy that is nothing short of impression, the school offers a B.F.A in interior design which starts with a year of coursework on theory.
image via newonthecatwalk.com
New York School for Interior Design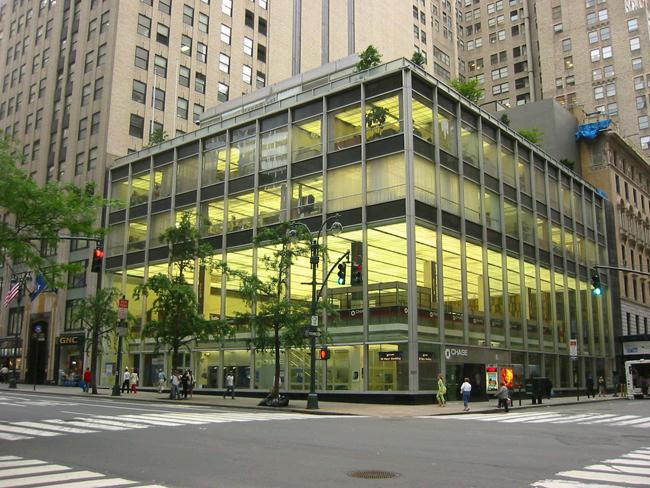 It's starting  to look like New York is one of the best places to be if you're looking to obtain a degree in interior design. This well-known school, which specializes in interior design, was founded in 1916 and has been educating students ever since. This program really hones in the skills students will need to find jobs in the field, and this school is proud to say that more than 90% of their graduates are able to find jobs within 6 months – a fact that will be especially important for many people entering an interior design program.
image via www.nysid.edu
Rhode Island School of Design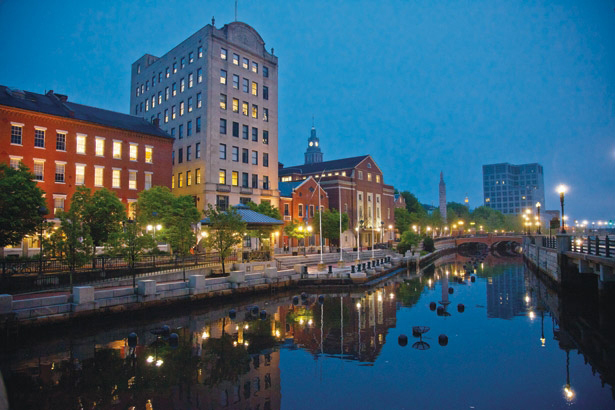 Whether you're looking to get an undergraduate or graduate degree, Rhode Island School of Design has something to offer you. However, unlike many other programs, this school defines their's as an architecture degree and not an interior design degree. According to the school's description of differences, "At the intersection of architecture, conservation and design, Interior Architecture takes an innovative approach to the reuse and transformation of existing buildings. Advanced design studios focused on adaptive reuse are central to both the undergraduate and graduate programs. And unlike the fields of interior design and decoration, Interior Architecture looks less at the application of surface materials than at understanding the design of buildings from inside out."
image via www.artandeducation.net
Pratt Institute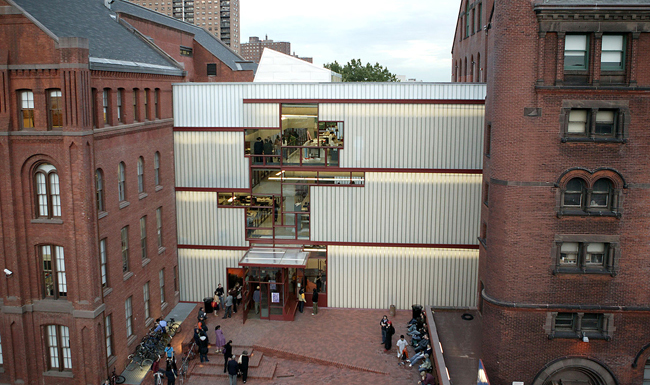 With more than $100,000 years of experience under its belt, Pratt Institute is all about preparing the next wave of interior designers. The school has more than 4,000 students enrolled in either a B.F.A in interior design, or a graduate degree in the program. Also, Pratt Institute also has more than 80% of its students attending the program(s).
image via ohny.org
Savannah College of Art and Design
The Savannah College of Art and Design (SCAD) is one of the most popular schools of its kind. Over the years, this school has built up a pretty impressive resume, and each year there are many students hoping for a chance to learn the ropes. SCAD is also known for producing very talented students, and for keeping up with the constant chances in the industry.
image via www.glassdoor.com
lead image via scad.edu