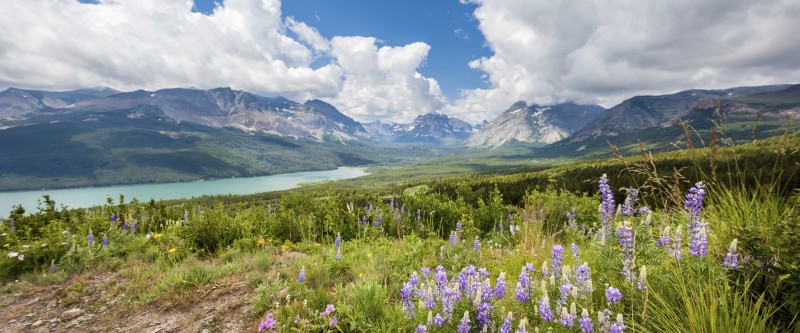 Best known for its beautiful views, Montana is often overlooked when it comes to great places to live. In reality, people living outside of the state probably don't spend much time thinking about it, and lots of people probably couldn't even name one major city in the entire state. However, that all stands to change. Aside from beautiful views, Montana has lots of lots of other things to offer current and future residents including low cost of living and many interesting activities. Montana offers an experience that many other place simply can't give, and the state boasts a little something for everyone. If you're looking for a place that has a down home feel and lots of culture, Montana might just be the place for you. Here are 10 of the best places to live in Montana.
Manhattan
Although Manhattan is a name that's most commonly associated with New York, Montana's version couldn't be any more different. Unlike the big city, Manhattan, Montana, with a population of less than 2,000 and an area of about two square miles, is a small town that is all about building a close-knit community. While a tiny town may not seem ideal to a lot of people, Manhattan residents are living pretty well. The median income in the area is more than $52,000 and the average value for a home is over $200,000.
Shelby
The city of Shelby may not be big and booming, but it's still one of the best places to live in Montana. The area is known for being home to a diverse group of wildlife and beautiful natural scenery. With that being said, those who enjoy hunting and other outdoor activities will certainly find Shelby to be a very appealing place to settle down. However, if the great outdoors just aren't your thing, Shelby has some other really great things to offer anyone looking for a new place to call home. The cost of living in the city is below the national average, and also boasts a below average crime rate. Residents in Shelby are also lucky enough to have short commute times.
Havre
With its low crime rate and growing population, it's very easy to see why Havre is one of the best places to live in Montana. The city, which has a deep history which includes war battles, boasts one of the most educated populations in all of Montana, and also has a low cost of living. These qualities make Havre appealing to single people and those looking to start and raise a family in the area. Another perk to living in Havre is the average commute time of just 12 minutes.
Sidney
Montana isn't a place that most people wouldn't associate with a booming economy, but in midday ways, Sidney has just that. Known for being one of the country's top producers of sugar beets, Sidney is also known for oil production. These two industries have brought many jobs to the area, and are still a driving force in getting people to move to the area. Sidney also has short commute times, a low cost of living, and proudly boasts the state's third highest median income.
Helena
Being Montana's capital city, it should come as no surprise that Helena is one of the best and most popular places to live. With a population of more than 28,000 people, Helena has more of a 'big city' feel than many other places in the area, and it attracts people looking for a faster paced lifestyle while still holding on to the small community feel that many people struggle to find. Helena has the state's second highest graduation rate, and in turn has a very educated community of residents. On top of that, Helena remains an affordable place to live with lots of beautiful sites.
Big Timber
Hollywood and Montana are two places that wouldn't seem like they had anything in common, but Big Timber has actually served as the location for some well-known films including A Rivers Runs Through It thanks to the city's beautiful mountainous landscape. Aside from that, Big Timber is also known for a low cost of living, strong median income, and lows rime rate. In fact, some reports list Big Timber as one of Montana's safest cities, making it a very attractive place to go for anyone, but especially those looking to raise children.
Baker
Also known as the "friendly city," Baker is a small town that was once home to many cowboys. Although things have certainly changed, Baker has a reputation for being simple breathtaking. In fact, President Theodore Roosevelt once described the area as being "as fantastically beautiful a place as I have ever seen." But if the beautiful views aren't enough to catch your attention, maybe the stats will show you why Baker is one of Montana's best places to live. Baker ranks within the state's top five when it comes to cost of living and median household income.
Colstrip
The city of Colstrip is a sports lovers dream. In fact, Sports Illustrated dubbed Colstrip as Montana's sports town thanks to the city's nearly two dozen parks and abundance of amenities for sports and physical activity. However, Colstrip also has plenty to offer for those who don't consider themselves athletic. The city also boasts a high median income of more than $74,000 and a safe, family friendly atmosphere.
West Yellowstone
Adjacent to Yellowstone National Park, West Yellowstone is a tiny town with a population of just 1,271 people. Although this little town is the smallest on the list, it still has what it takes to be one of the best places to live in all of Montana. West Yellowstone has a low crime rate, a short commute time of just eight minutes, and a very affordable cost of living. Plus, who wouldn't want to live near Yellowstone Park?
Billings
Billings is probably the most well-known city in Montana, and it's also the biggest. With a population of more than 109,000, Billings offers a way of life that you won't be able to find anywhere else in the state. As a result, Billings has become increasingly popular over the years, and the city has a booming economy and a relatively low cost of living compared to other 'big cities.' On top of that, Billings also has a diverse culture of arts, education, and local sports.
image via montanamagazine.com