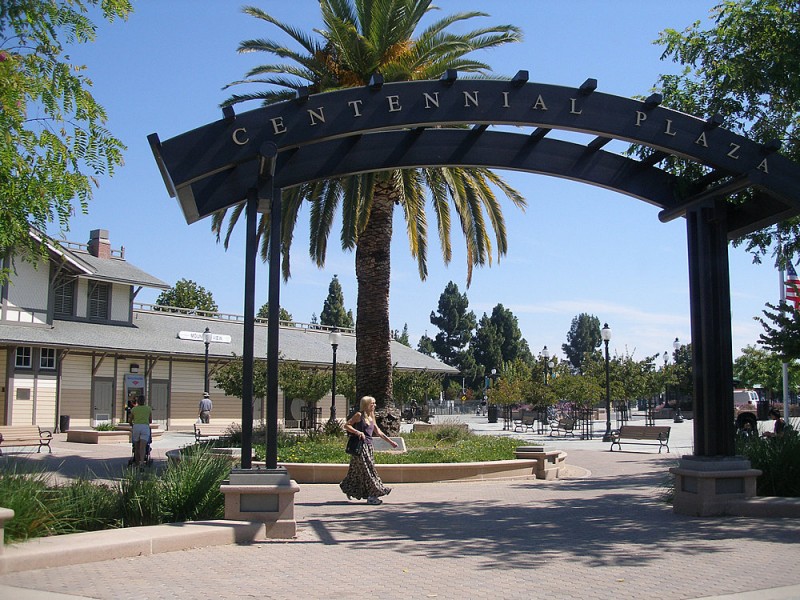 Mountain View, CA probably isn't the first (or second) place that comes to mind when people think of the Golden State. After all, with major cities like Los Angeles, San Francisco, and San Diego it's easy for everything else to get lost in the shuffle. However, California is full of other great places, and Mountain View is one of them. With a population of just over 74,000 people, this northern California city is located in the Bay Area, and has a lot to offer despite it's relatively small size. Once you hear about all of the great things there are to do in Mountain View, you'll realize that sometimes the best things come in smaller packages. Here are 10 fun things to do in Mountain View, CA.
See the Google Android lawn statues
Although you may have thought that Google was headquartered in San Francisco, the company actually calls Mountain View, CA home. With a reputation for being creative and innovative, it should come as no surprise that Google's main office (the Googleplex) is a pretty fun place. Outside of the building are several cool and unique statues, some depicting various versions of the Android logo, and others showing random food items. If you're in the area, this is something you'll definitely want to make time to see, and even iPhone users can't deny that these statues are pretty fun to see.
image via pocketnow.com
Go on  a motorcycle tour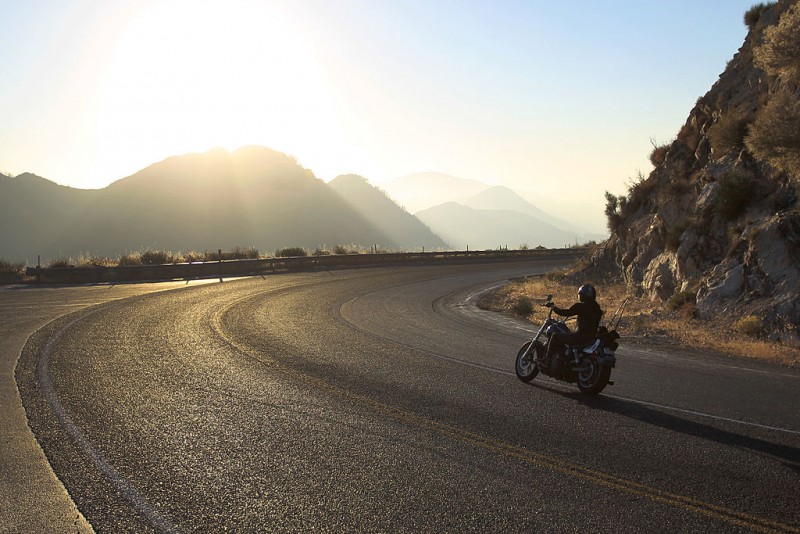 Going on a tour isn't something that's typically associated with having a good time. However, Mountain View offers a pretty interesting way to see the city, and it's got fun written all over it. People looking to explore Mountain View have the opportunity to tour the city on a motorcycle, and mix in a little excitement into what could otherwise have been a pretty uneventful activity.
(Photo by David McNew/Getty Images)
Catch a movie in the park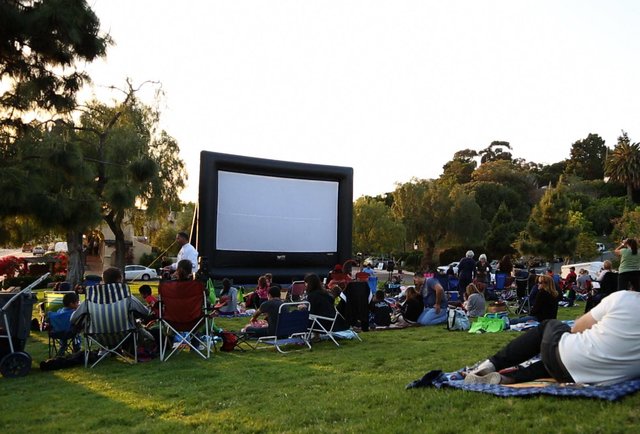 Going to the movies is one of the most popular pastimes in America. There's something about watching your favorite films on the big screen that makes them even more special. However, Mountain View takes a different approach to movies that allows you to enjoy a good story and a good California day at the same time. During the summer, the city hosts the "Summer Outdoor Movie Series" which screens films at different parks throughout Mountain View.
image via thrillist.com
Go windsurfing
Like many other places in California, much of the appeal of Mountain View is its beautiful beaches and sunny weather. If you're the kind of person who likes to get out and get active, you'll definitely enjoy taking a trip to Shoreline Park. While there are many awesome things to do in the park, going windsurfing is by far one of the most fun. Whether you're an experienced windsurfer, or just someone looking to give it a shot – you can definitely have fun testing out your skills.
 (Photo by Scott Barbour/Getty Images)
Practice your moves at the skate park
If you enjoy a good thrill, but don't consider yourself the surfing type – you're in luck. Mountain View's Mires' Skatepark provides skaters of all skill levels with a chance to get out and try a few moves. Whether you want to try your luck alone, or bond with friends and/or family, this is a great way to get out and do it. On top of being downright cool, the park is also free.
(Photo by Mario Tama/Getty Images)
Get educated on history
Even if you're not a history buff, Mountain View, CA's Computer History Museum is a tough place to turn down. Opened in 1996, the museum is all about preserving 'artifacts' from the information age, and it puts an interesting spin on all of the advances technology has made over the years. If you've got a cell phone, tablet, or anything other mobile device – you'll probably find these exhibits to be pretty educational.
image via computerhistory.org
Hang out downtown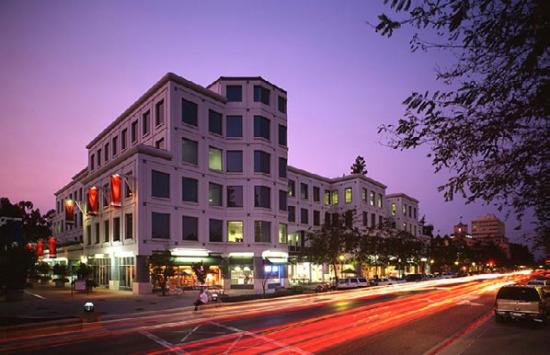 If you want to spend a night out, but don't know exactly what you're looking to do – heading to downtown Mountain View, CA is your answer. With the perfect balance of excitement and relaxation, the city's downtown area boasts plenty of cool bars and hang out spots for those looking to enjoy the night life.
image via www.windowssearch-exp.com
Enjoy the great outdoors
Sometimes there's nothing better than just taking in the beauty of nature and enjoying the fresh air. While California isn't a place that people tend to associate with the great outdoors, Mountain View is full of great walking and hiking trails for people who are looking to get more active while still enjoying themselves.
(Photo by Spencer Platt/Getty Images)
Check out the local restaurants
Whether you're new to Mountain View or have been a lifelong resident, if there's one thing that never gets old – it's eating out. If you love good food you'll be pleased to know that Mountain View is full of great places to eat where diners can enjoy a diverse offering of food. No matter what type of cuisine you enjoy, you'll definitely be able to find it somewhere in Mountain view.
(Photo by Giorgio Cosulich/Getty Images)
Go to an outdoor concert
Mountain View's Shoreline Amphitheater is the perfect place to be if you love good music and enjoying the beautiful California weather. This outdoor venue is well-known for hosting all sorts of performances, and is a great alternative to sitting in a stuffy indoor stadium.
image via martinhardee.tumblr.com
lead image via wikipedia.com