For most people, having a rock climbing wall in their home is something that could only exist in their imaginations.  However, for this family having a rock wall in their home is something that they take very seriously. After initially installing a climbing wall installed in their home, they decided it was time for an upgrade.  They had gotten used to all the angles, and it simply no longer posed a challenge.  Instead of simply rearranging, this awesome family decided to tear down the old wall and start from scratch. After some serious hard work, they were able to build the rock wall of their dreams. Take a look at this photos to see how this family's home renovation resulted in one of the coolest walls you've ever seen.
This is the rock climbing wall the family started with.
For most people, this would have been cool enough.  However, this family was ready for a new challenge.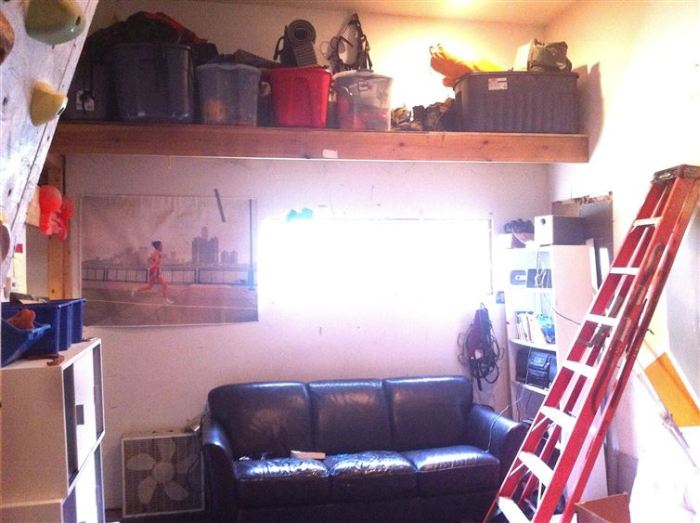 Aside from wanting to re-do the wall, there were also some issues with the storage space.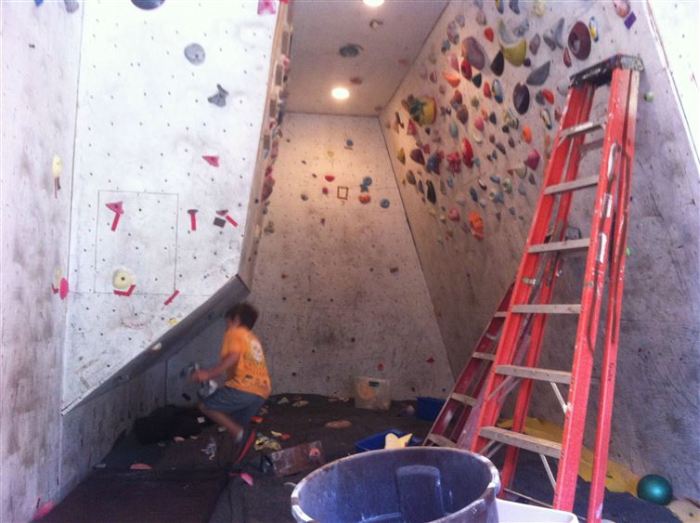 To begin the process, the wall had to be completely stripped.
Now with a clean slate, the real work could begin.
Sometimes, starting from scratch is the best way to get the end result that you really want.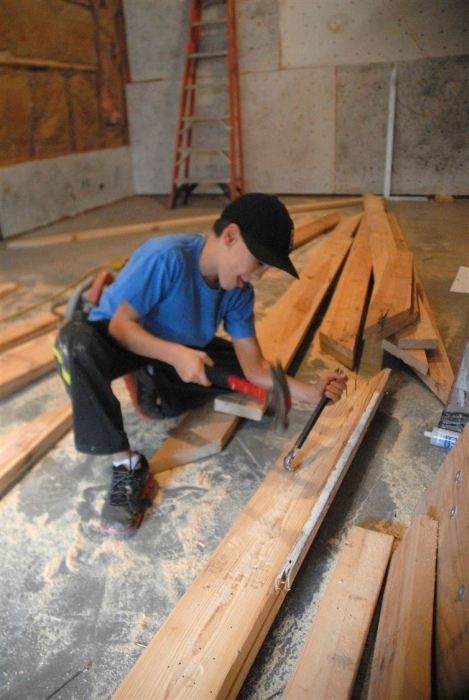 The adults aren't the only ones who went to work. This little guy is getting some hands on experience as he hammers nails into place.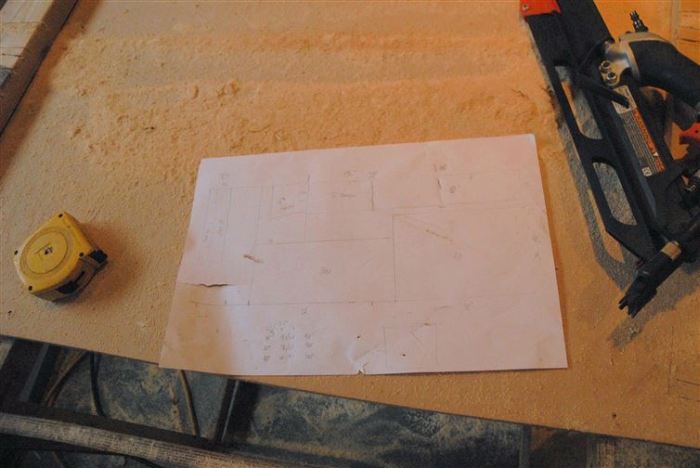 A sketch of how the new wall will look.
It's almost hard to believe that there was once a rock climbing wall in this space.
Pretty soon, these board will be part of an incredible wall.
It may not look like much now, but the end result will definitely leave you in awe.
This little guy definitely isn't afraid to get his hands dirty.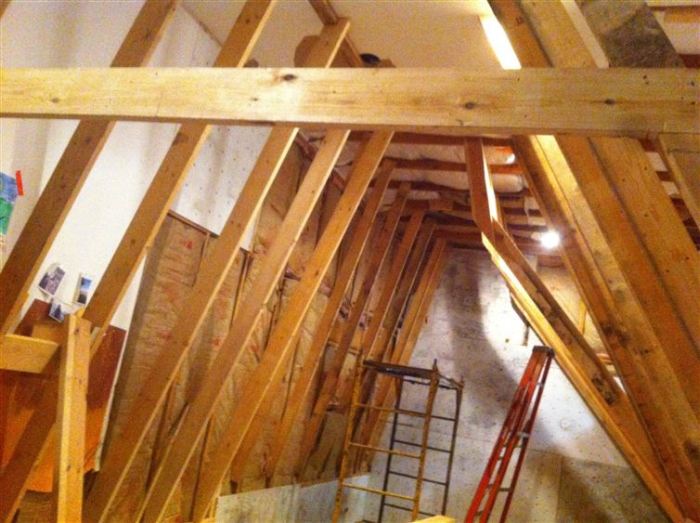 Slowly but surely, things are coming along.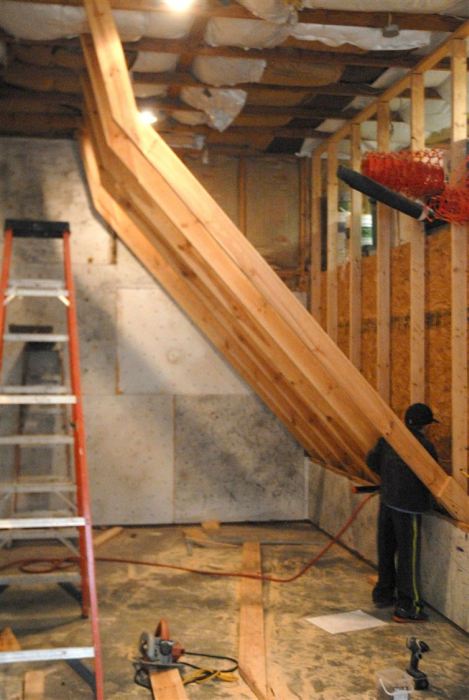 Fortunately, the family was able to use some of the old framing as well as wood they were given from a neighbor.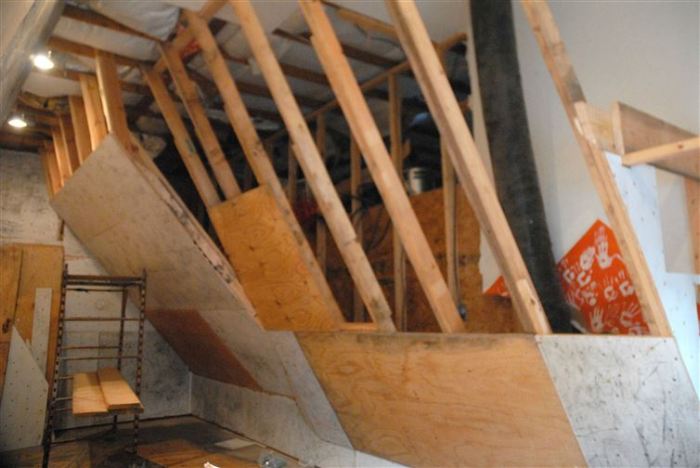 The new angles are looking more challenging already.
As you can see, they're making the best use of all of their space.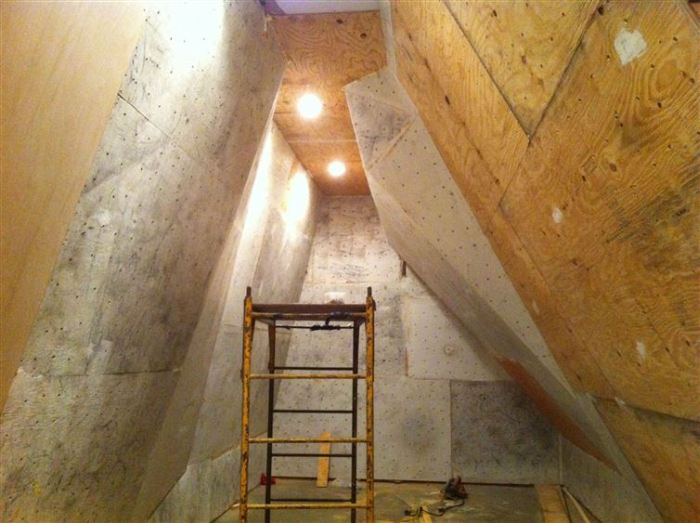 They're almost done putting all of the boards up.
It's almost time to start reapplying the climbing pegs.
Putting down some nice padded flooring.  Safety first!
The pegs about to be washed before they're put back on the wall.
Power washing to get the job done quickly.
Once they're dry, they will be put into place on the wall.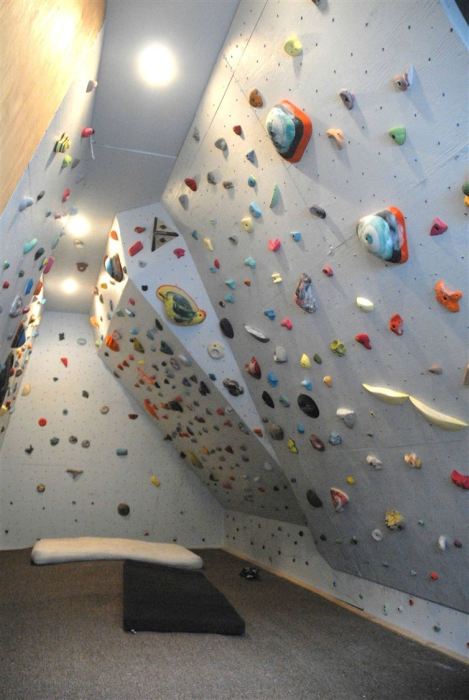 This looks like fun already.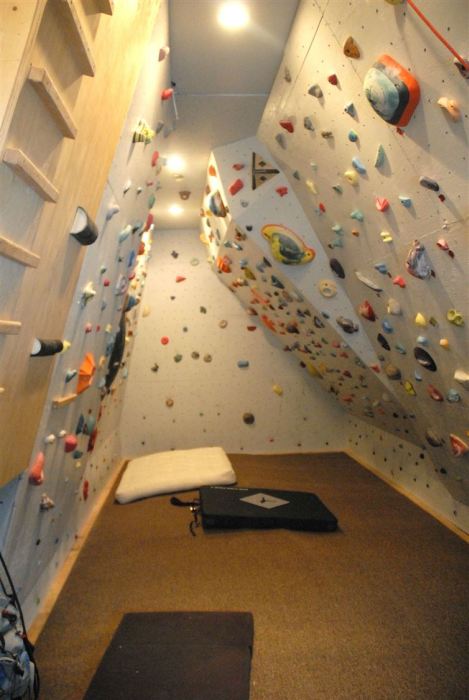 The new climbing area.
Done, and ready for use.
A hang board area to work on building strength for climbing.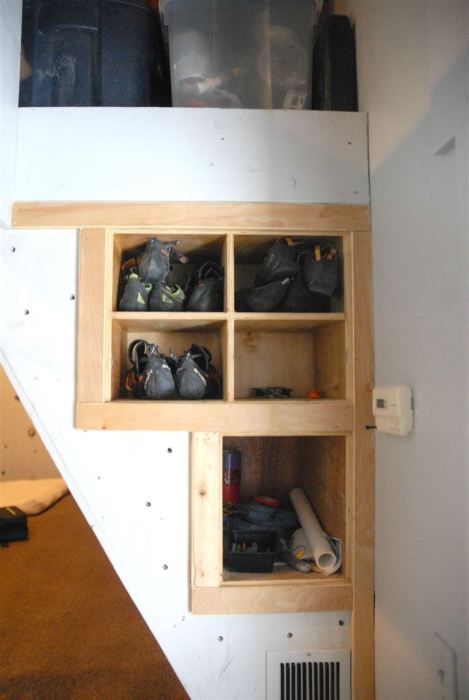 New cubby holes to make things more organized and accessible.
If you're going to have a rock climbing wall, you definitely need a space to store your rock climbing gear.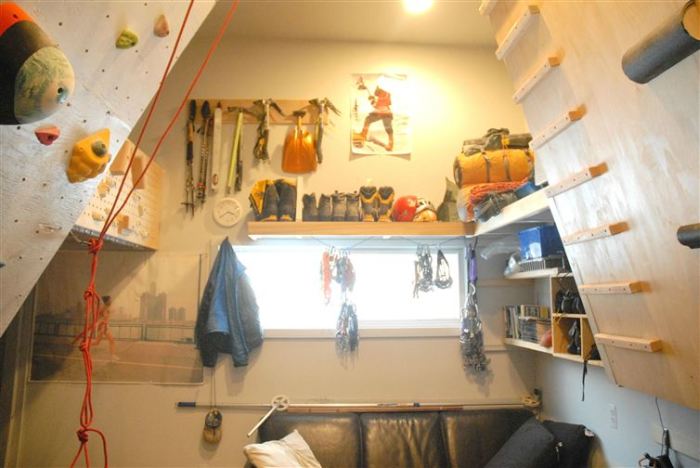 The storage space is now more organized than ever.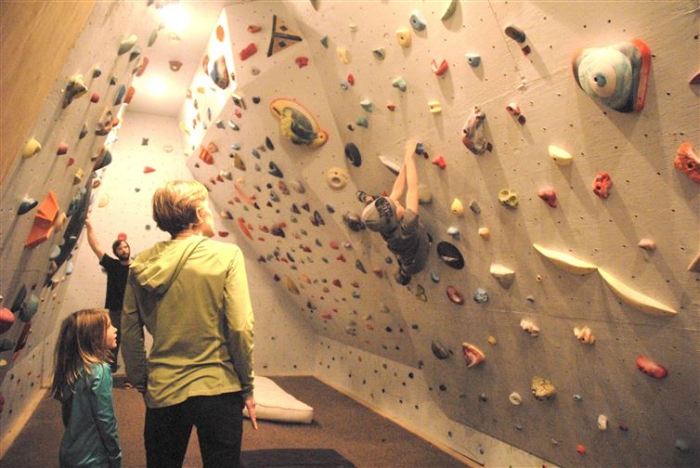 Is this not the coolest wall you've ever seen?!
(images via http://www.acidcow.com)