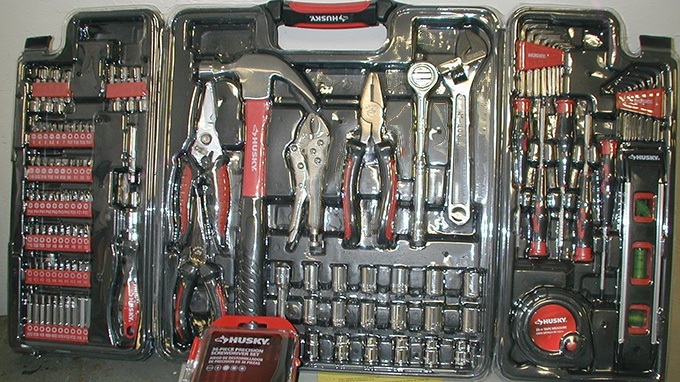 Even if you are not a handy person, there are some tools that no household should be without. Be it a small task like putting up hooks to hang pictures, or tightening a leaky faucet under the sink until the plumber comes, it's important to be prepared to make critical fixes in case a professional is unavailable.  The trick is to find quality products that will last for as long as you own your home. Investing in good basic tools now will save money in the long run not to mention large headaches in cases where you have no idea what to do.
Here are ten essential tools for everyday home repair to have on hand.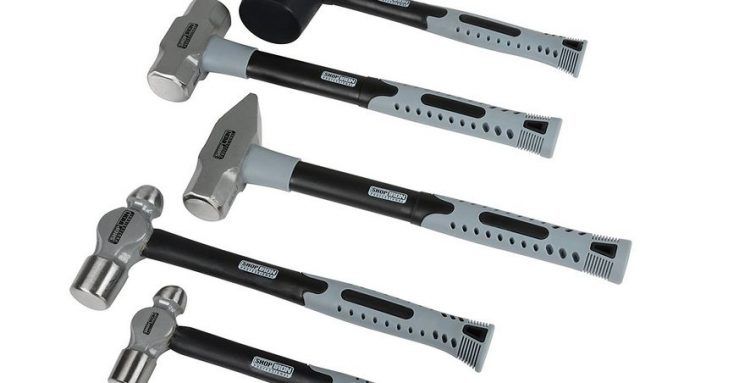 Nothing is as important as a good old trusty hammer; however, you need several sizes to do different jobs. Use one that is too heavy and you may knock a hole in your wall putting up curtain rods. If you have one that's too small you won't be able to hammer a nail. You need a ball peen hammer and other assorted sized hammers to always have the right one on hand for basic home repair jobs.
Recommendation:  Titan Tools 63125 5-Piece Hammer Set
Whether you are replacing an outlet plate or doing other home repair jobs, you need a trusty screwdriver set that has both flat head and Phillips type head ends in several sizes. Using a butter knife or the end of a pen just doesn't work. Choose an easy grip handle screwdriver gun with battery power that does some of the work for you for those big and small tasks. Plus a full set that includes a mini screwdriver and tweezer heads help with repair of electronic devices.
Recommendation: Jakemy JM-8153 38 in 1 Precision Screwdriver Set with Tweezers
When faced with a real flood, either from rain water or an overflowed washer, a mop that you use for washing the floor isn't going to do much good until most of the water is picked up. You want a "shop vac" that has about a five gallon capacity with extension tools and filter to suck up the water in your home fast. A wet/dry vacuum can be used to pick up all kinds of messes and has hose attachments to clean out dryer lint filters or small pieces of plaster or drywall after a home repair project. There is also a blower setting and crevice attachment to shoot air out to hard to reach places. It's on wheels so it's easy to move around the house and take out to an area to empty. Wet/Dry Vacuums come in all plastic and stainless steel. The stainless steel variety is superior to the plastic variety for durability.
Recommendation: Shop-Vac 5986000 5-Gallon 4.5 Peak HP Stainless Steel Wet Dry Vacuum
You don't always have to call in the professionals for simple DIY plumbing fixes if you have a heavy duty wrench to help with the job. Get one with a lifetime warranty and you will always have it in your toolbox or under the sink for emergencies.
Recommendation: Tradespro 830914 14-Inch Heavy Duty Pipe Wrench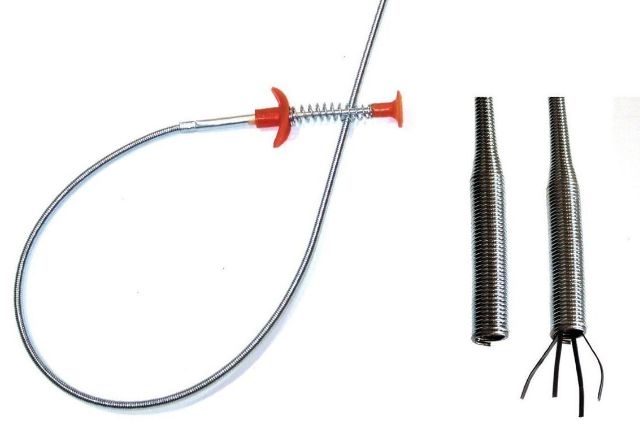 If you have a simple clog or someone's ring got stuck in the drain, a snake grabber is just what you need. Get one with a claw end to break up hair or find a stuck item like jewelry in a flash. It's great for breaking up grease and hair clogs in sinks and garbage disposals.
Recommendation: McKay 36 Inch Flexible Pick Up Tool Snake/Grabber with Retractable Claw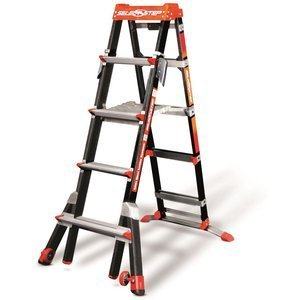 Many people get injured standing on chairs and tables to change a light bulb or adjust a ceiling fan. For painting or any other job, you need stable support to avoid tips and falls. You want a ladder that is safely grounded for work near electricity with a non-skid surface.
Recommendation: LITTLE GIANT SAFETY Select Step Ladder
For getting into tight, dark places like the crawl space under your home, you need to have the proper illumination. The best type of headlamp for dark space repairs are headlamps with basic straps that don't add weight or get in your way while leaving both hands free. Get the kind that attaches to a hard hat for additional safety.
Recommendation: Klein Tools 56220 Headlamp
If you've ever tried to open a box with one of your kitchen knives you know it's not safe and you just dull your knife blades. Getting a box cutter tool set with retractable safety blades is a wise choice as you can use it for a variety of tasks around the house. You can get replacement blades when needed and the good brand type with a blade grip is better than the slippery plastic type sold in discount stores.
Recommendation: Stanley 10-175 Homeowner's Retractable Blade Utility Knife
Have a wrench on hand to tighten a bolt or anything else you are fixing with a set of adjustable wrenches. Invest in a small, good quality wrench set and you won't have to keep replacing them due to rust.  There are plenty of brands out there but for a beginner (and the advanced) you really can't go wrong with using a Craftsman.
Recommendation: Craftsman Evolv 3 pc. Adjustable Wrench Set
Big, sharp kitchen scissors are great for cutting out a part of the rug that needs t replacing without nicking your flooring underneath. Utility weight shears are perfect slicing through or trimming heavy material. Everyone's grandmother had a pair around the house for a variety of uses for upholstery, draperies, or other home projects.
Recommendation: Wiss 22WN 12 1/4″ Upholstery, Carpet, Drapery, and Fabric Shears, Inlaid