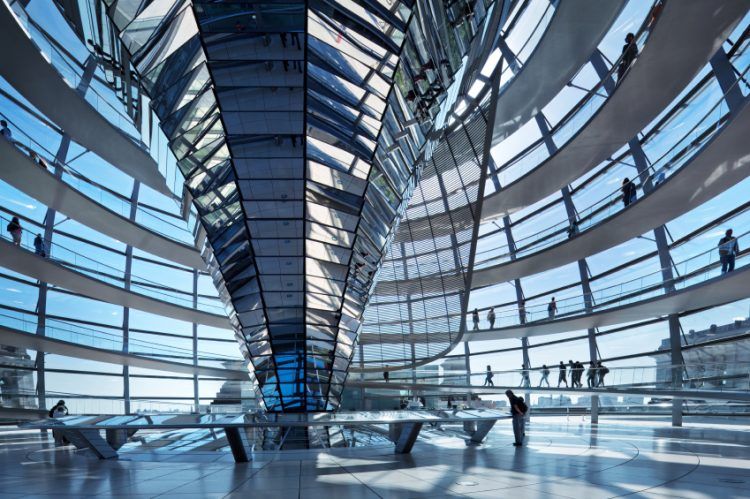 Sustainable design has come a long way in the last few decades. Whereas it used to be that the point of making buildings energy efficient was to save on utilities and operational costs, today green architects and builders have made it their mission to reduce the impact of their buildings and help out the planet. These days there are energy efficient buildings that are very average, and then there's design wonders that combine beauty, function, and remarkable sustainability.
Here are the top ten most energy efficient buildings in the world.
1. One Angel Square, Manchester, United Kingdom
Manchester's One Angel Square is the headquarters of The Co-Operative Group, and it stands at 15 stories tall. A heat recovery system helps increase energy efficiency, as does One Angel Square's rainwater and greywater recycling systems. Low energy LED lights and IT setups and a combined heat and power plant inside provide practical, cost saving benefits. The building was rated as Outstanding by BREEAM, the Building Research Establishment Environmental Assessment Method.
2. David & Lucile Packard Foundation Headquarters, Los Altos, California
The David & Lucile Packard Foundation headquarters is modern, beautiful, and super energy efficient. It's actually the largest Net-Zero Energy certified building in the world. The California complex is made up of 95 percent recycled materials from deconstructed buildings. It provides all of its energy needs and has a total of 915 photovoltaic panels on its roof. One of the things that makes the Foundation's headquarters work so well is its effective use of daylight and rooftop gutters that collect a massive 20,000 gallons of rainwater, which is used for irrigation and the building's bathrooms.
3. One Embankment Place, London, United Kingdom
One Embankment Place in the UK has been around since the early 1990s and went through a massive overhaul in the 2000s. As a result, it received BREEAM's highest recorded score worldwide in 2013. One Embankment Place proves that buildings can successfully be refurbished and reused, instead of being torn down and tons of materials being sent to the dump. The energy efficient London building has one of the largest tri-generation systems in the world, which allowed it to reduce its carbon emissions by an impressive 51 percent.
4. Powerhouse Kjorbo, Oslo, Norway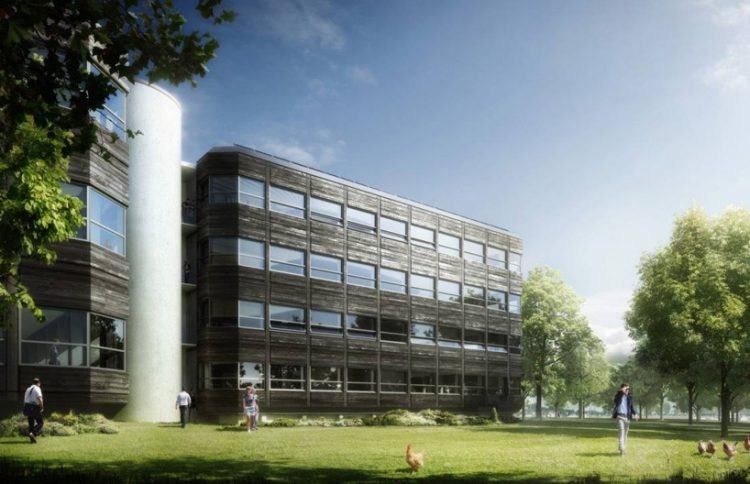 Oslo's Powerhouse Kjorbo was the recipient of the 2014 Norwegian Technology Award because it's so great at being energy efficient. The building is actually comprised of two buildings that were renovated and then rebuilt from recycled materials with the goal of sustainability in mind. The project was a success and the new building's energy consumption has been reduced by a whopping 90 percent. Ground wells heat its radiators and serve as a water supply, and the building's unique charred wood exterior is not only eco-friendly but easy to maintain.
5. Manitoba Hydro Place, Manitoba, Canada
Not many buildings in the world have received Platinum Certification from LEED, but Manitoba Hydro Place has. The Canadian office tower is the most energy efficient building on the North American continent, and it saves over 70 percent more energy than other commercial and office buildings due to its incredible design. A 115 meter solar chimney gives the building passive ventilation while a double skin facade with motorized computer-controlled vents make regulating temperature a cinch.
6. The Edge, Amsterdam, Netherlands
The Edge in Amsterdam has the distinction of receiving the highest score ever recorded by the BREEAM certification system. It's also the first building in the world to employ LED lights powered by Philips Ethernet. This means that workers in the building can regulate the climate and lighting in their individual work spaces by using an app on their smartphones — how amazing would it be if people around the world could do this? In addition, The Edge is energy neutral and has a bevy of rooftop solar panels.
7. The Bullitt Centre, Seattle, Washington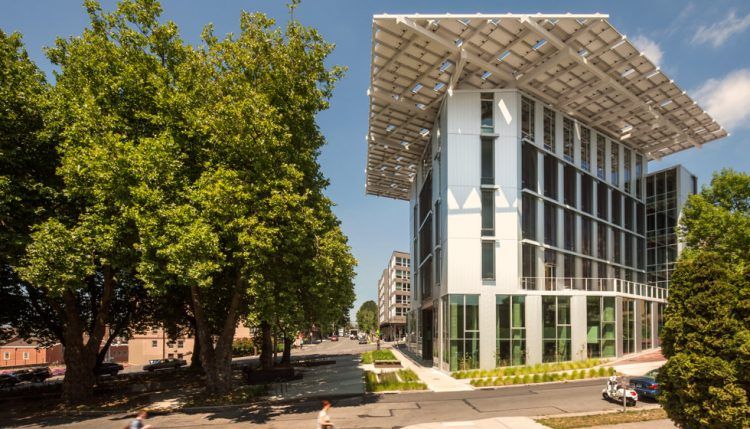 Seattle's Bullitt Centre opened in 2013 and has since become one of the greenest commercial buildings in the entire world. It really is the epitome of energy efficient and derives 100 percent of its power from renewable energy. Not only is the Bullitt Centre naturally lit during the daytime, it's ventilated to make it super comfortable and increase the productivity of the workers inside it. It's a great example of what work offices will be in the coming years: smartly designed, efficient, and attractive. Compared to the other commercial offices and buildings in Seattle, the Bullitt Centre is 83 percent more energy efficient on average. As a bonus, it provides a terrific view of the city's famed skyline.
8. New Orleans BioInnovation Center, New Orleans, Louisiana
Not far from New Orleans' fabulous French Quarter is the BioInnovation Center, a hub for biotech startups that aims to bring innovation and economic empowerment to the area. Its design is both elegant and smart, and the BioInnovation Center is becoming a key part of the revitalization of the neighborhood that surrounds it.
9. Empire State Building, New York City, New York
Not many people immediately think of sustainability or energy efficiency when they look at the Empire State Building, but this world famous New York landmark certainly is. $550 million was put into renovating the building and making it more green, which allowed the Empire State Building to earn a LEED Gold Certification in 2011. The revamp cut the building's energy use and expenses by $4.4 million annually, and within the next decade it's expect to reduce its carbon footprint by at least 105,000 tons. One of the most daunting parts of making the Empire State Building more energy efficient was replacing all 6,514 of its glass windows.
10. International Renewable Energy Agency Headquarters, Abu Dhabi, United Arab Emirates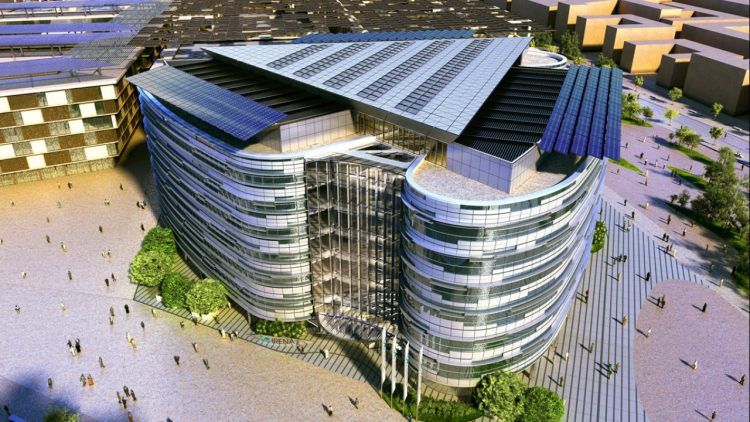 The International Renewable Energy Agency Headquarters is one of the most futuristic and energy efficient buildings on the planet. It entered Abu Dhabi's skyline in 2015 and has already won a number of prestigious international awards for its innovative, sustainable design and features. Its external screen maximizes light while also minimizing the amount of heat inside. The windows block 90 percent of solar radiation and the building's rooftop has a photovoltaic system to help it produce its own energy.