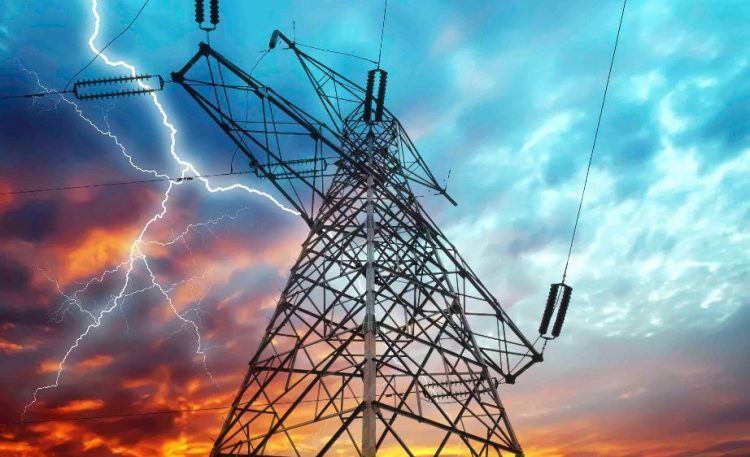 These days there are seemingly no costs of living that haven't gone through the roof, including electricity bills. The average utility costs in some cities run over $300 per month — that's a car payment for many people. According to traditional budgeting guidelines, utility costs shouldn't exceed five percent of one's monthly take home pay. Judging by the cost increases around the country, most people are paying well over that amount. Still, there are a few remaining areas in the U.S. where electricity doesn't cost an arm and two legs.
Here are ten U.S. cities where electricity bills are the cheapest.
1. Weston, Florida
This Fsuburb not only has some of the lowest electricity bills in the country, it's also ranked in the top 100 places to live in the U.S and the best in the state of Florida. Weston's median household income is $93,553 and a number of large companies operate in the area including DHL, Abbott Laboratories, and Marriott. Many high profile celebrities reside in Weston, and the city also has several large, highly regarded public parks and outdoor recreation areas.
Average electric bill: $148
2. Monroe, Louisiana
Average electric bill: $141
Louisiana's population of nearly five million people has some of the lowest electric bills in the country, and the city of Monroe is a great place to be if you want to cut utility costs. It's the eight largest city in the state and is located in Ouachita Parish. The population of approximately 50,000 has a median income that's below the national average, but the cost of living is also significantly lower than in other parts of the U.S.
3. Gilbert, Arizona
Average electric bill: $136
Gilbert is one of the fastest growing cities in Arizona, and its population increased from 5,717 to 208,453 in a span of just 30 years. It's now economically diverse, has the highest population of any incorporated town in the U.S., and residents there enjoy fairly low electricity bills. Gilbert's median annual household income is $89,077, and the unemployment rate is 3.8 percent. Some of the top attractions in the area include Riparian Preserve, the Arizona Museum of Natural History, and Freestone District Park.
4. Beaverton, Oregon
Average electric bill: $105
Residents in Beaverton generally have low electricity bills, but there's a lot more that's advantageous about living in the city. It's just seven miles from downtown Portland, but it enjoys a more close knit vibe and a booming economy. The median income in Beaverton, Oregon is $56,123 and unemployment is a relatively low four percent. Those who enjoy being outdoors have a wide variety of entertainment options, and the area has an abundance of natural beauty. Camping, hiking, and biking are popular activities with locals and visitors alike, as is fishing. Beaverton also has many cultural attractions and wineries.
5. Maple Valley, Washington
Average electric bill: $99
Maple Valley, Washington was only incorporated in the late 1990s, but it still has an impressive number of shopping centers, restaurants,and entertainment. The electricity bills are quite affordable as well, averaging just $99 per month. Unemployment in Maple Valley is at 4.3 percent, and the median household income is higher than the national average at $98,604. Outdoor attractions are among the most frequented by the city's residents and include Lake Wilderness Park and Golf Course, Rock Creek, and Royal Arch Park.
6. Rancho Santa Margarita, California
Average electric bill: $96
This master planned community in Orange County, California is one of the area's newest, and its population has grown considerably in recent years. Low electricity bills — which average $96 per month — are one of the perks of living there, but Rancho Santa Margarita also has well rated schools and a growing economy. The median yearly household income is $102,975 and unemployment is a notably low 2.4 percent. Most of the entertainment options and attractions lean towards being upscale, and even the local movie theater brands itself as being a luxury cinema.
7. Windsor, Colorado
Average electric bill: $93
Not only is Windsor a town with one of the lowest average electricity bills in Colorado, it's also ranked among the safest cities in the state. It's about 60 miles away from Denver, and it has its own unique arts and culture scene. Windsor's unemployment rate is 5.5 percent, and the median yearly income is $79,948. It's a very family oriented community with manicured neighborhoods, plenty of nice public parks, and several highly rated golf courses.
8. Winfield, Illinois
Average electric bill: $87
While Illinois on the whole has had its troubles in the last several decades, one town that remains among the safest and most prosperous is Winfield. The area's history dates back to the 1830s, and there are a number of historical sites that still stand in the city. The median household income in Winfield, Illinois is $96,345, and the city's unemployment rate is six percent. St. James Farm Forest Preserve, the Morton Arboretum, and Cosley Zoo are popular attractions in the area. The latter is a five acre property with a large selection of wildlife in natural habitats.
9. Los Alamos, New Mexico
Average electric bill: $87
Ranked as New Mexico's fifth fastest growing city, Los Alamos also has some of the lowest electricity bills and richest residents in the country — it has the highest concentration of millionaires of any city in the U.S. Along with its strong economy, Los Alamos, New Mexico has a low unemployment rate of 3.4 percent and a median household income of $106,426. The city is known for its fascinating natural, historical, outdoor, and science attractions including Bandelier National Monument, the Bradbury Science Museum, and Los Alamos Historical Museum. Parajito Mountain Ski Resort is also in the area.
10. Washington, D.C.
Average electric bill: $79
There's very little that's inexpensive about Washington, D.C. — housing prices are high, there's tons of expensive restaurants and stores there, and entertainment doesn't come cheap either. Ironically, what the nation's capital does have is low electricity bills, coming in at an average of less than $80 per month. The median income in the area is $90,00 per year, and the unemployment rate is 7.5 percent.
References
https://wallethub.com/edu/energy-costs-by-state/4833/
https://www.thestreet.com/story/13230957/1/10-states-to-live-in-if-you-want-cheap-utility-and-gas-bills.html