We may have thousands of celebrities all over the world, each with unique characteristics that make them who they are. In this article we are going to take a deeper look into the life of David Bromstad. Hate him or love him, David Bromstad is one celebrity who is not afraid of getting his ideas expressed in a number home décor projects. Famous for hosting the HGTV Designer Star Show, which he boasts of being the first winner of its debut season, David is currently working on a number of exterior and interior house designs. He maintains his friendly face when hosting the home improvement network.
Born and bred in Cokato, central Minnesota, the host, judge and mentor of the HDTV Design Star worked in Disney, as an animator. However, he was dropped by the cartoon company and went ahead to start his own firm, Bromstad Studio. In it he designed fantasy bedrooms for children. Currently, he is the owner of a line of home furniture and accessories, under the Home Shopping Network, HSNi, in West Chester Township, Ohio.
Here are little known tidbits about the HGTV star.
1. He Has Inked His Body
The star has lots of tattoos on his body. One of the tattoos he treasures most is on his chest. Its written, "LIMITED EDITION". Below it is a 1/1 inking so that no one duplicates his artistic works. He admits to having no rules or limitations to putting his creative ideas into use since it is his full time job and loves art that much. David shares a passion for pop art mainly pulled from expression and inspiration coming from things revolving around him; travels, friends, food or nature. How exciting!
2. He is Openly Gay
In 2013, he got bashed by his fans on Facebook for hosting the Salvation Army USA, known for their strong stand on LGBTs. He had been invited to the fundraiser organized by a group, known as Red Shield ReDesign Bash working under the Salvation Army USA. It's known that most of his fans are gay and were the forefront of shaming him for having publicly declared his intentions of hosting the anti-gay group on his show.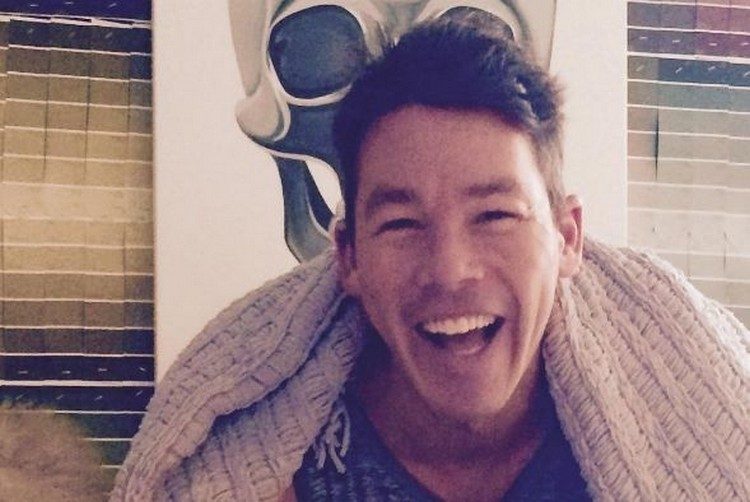 3. David is a well-known Collaborator
The star's career has grown over the decades, making him sign deals with strong businesses to showcase his talent in design. He has worked with Coffee-mate, to design a number of coffee tins and mugs for the beverage seller. In addition, he is popularly known to be the designer behind Kipling designer and vintage luggage where he brought in bright colors and bold patterns to the suitcases. He has also collaborated with Naturalizer shoes and is currently working with Home Shopping Network in his furniture and accessories line, in Grandin Road, Ohio.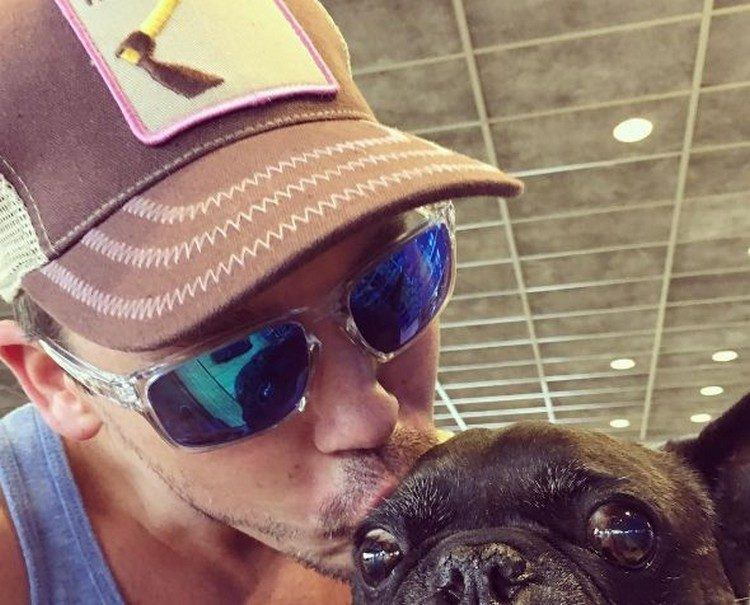 4. He Decorated Model Homes After Being Laid off By Disney
He landed a job at Disney as an illustrator. Later on, the giant cartoon firm laid him off where he set base and got his first company rolling by the name Bromstad Studio. Thorough it, he designed fantasy bedrooms for children around the US. He admits that decorating children's bedrooms is fun, as his creativity is not restricted in such settings. He later on moved to Miami.
5. His Residential Home is Full Of Color
His Miami pad has lots of color incorporated to it, especially in its interior. He has invested heavily on color for example, the house has a foundation of black and white which are the basic primary colors. His living room has mod yellow seats, red vases and a vintage marquee sign conclude that all signs point to a bold "YES!" His master bedroom is set with near-neon green leaf wallpaper while maintaining furniture around the room, white hot. He loves his bedroom as it is his favorite room which is easy to design as he relaxes.
6. David loves Accessories
The celebrity is never silent on the need for home owners to have their houses accessorized. He advocates for pocket friendly ways of accessorizing spaces, shopping in accessories outlets such as Target which offers a number of well-designed home pieces. The shop has a return policy, which is great for shoppers who may be spoilt for choice. You can also visit his shop on Grandin Road, Ohio and grab a few furniture.
7. Pro Woodworker!
Thanks to his stay at Disney parks, David got his hand in a number of jobs; woodworking, painting of sculptures and doing murals. He has however confirmed that dealing with wood is expensive, hence most professional woodworkers like him charge high prices when it comes to interior designing. David also got an eyeball for wood, knowing what type of wood that could offer a decent sense of furniture or accessory when curved or worked on. He has a complete collection of furniture and other wood accessories which are very affordable at his online shop, GrandinRoad.com.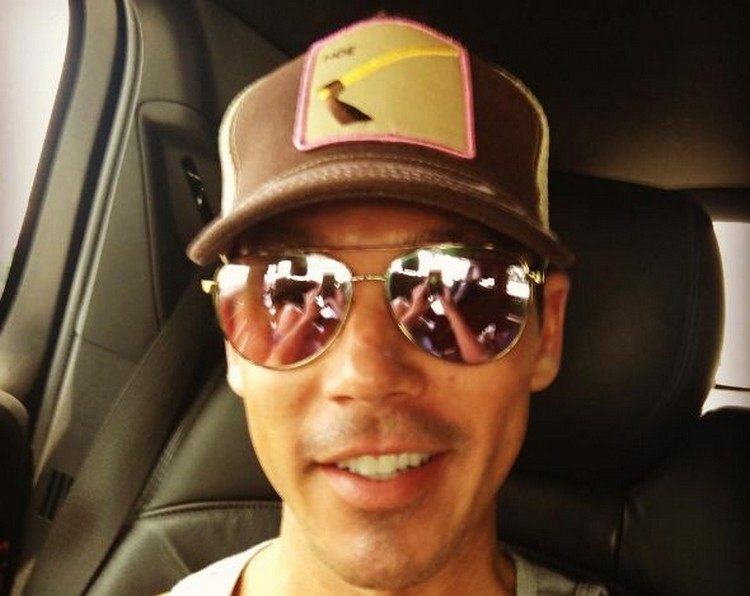 8. He Prefers Flying To Driving
You have probably seen a couple of photos he has shared online, which most of them are taken in airplanes or beaches. In an interview with Out.com, he says that he loves flying as they save time and shorten long trips. He hustles his money hard and does not mind flying in both long and short trips. He hated driving back in his school day where he had to drive from Minnesota to Florida, a 24 hour trip.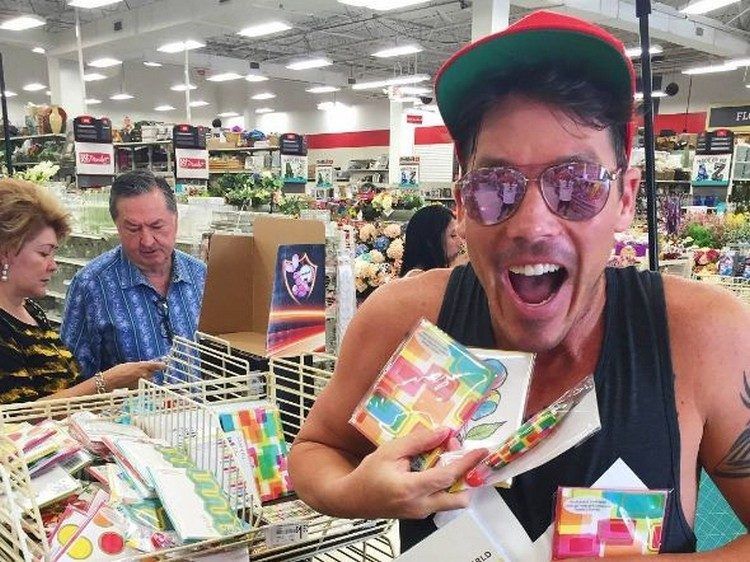 9. The Gym Guy
David describes himself as an exhibitionist and likes showing off his body wherever he goes. His network sees no point of it, till it decided to halt this habit and he sadly has to wear cloths to work, he claims. He has over the years shared a number of pictures on social media, especially Facebook and Instagram, when he is working out in the gym.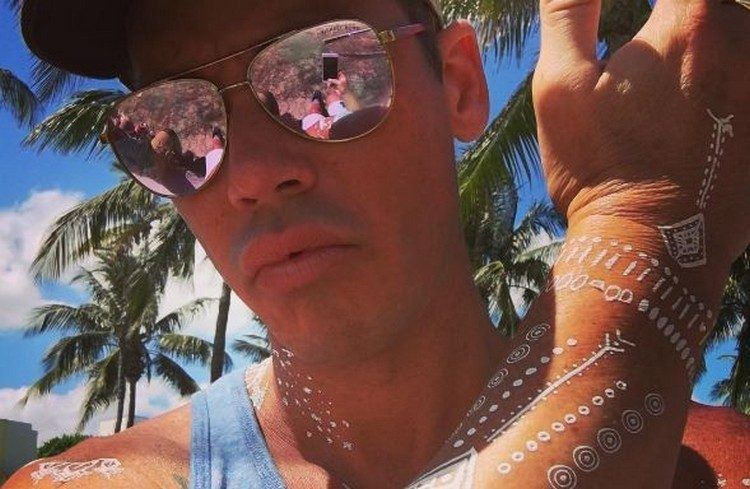 10. The Sunshine Lover
It is no wonder that his Miami pad is located just on the Miami Beach. He loves the beach which is undisputable because of the number of beach photos he has shared with his fans. He claims that the beach is his healing location as his life is somehow hectic.
11. His Secret Vice
The start designer admits watching American's Top Model. He draws his inspiration and fun from reality shows and that what keeps his job at Designer Star fantastic. Moreover, he is a person who likes living the moment and competing with others. He has also hosted the Beach Flip, where armature designers have competed to renovate a number of beachfront locales.
12. Did You Know He Got A Design Icon
Yes, even the best sometimes need inspiration from the best who have been in the industry. Philippe Starck, an architect is his number one icon. In a number of interviews, he has been heard saying that Steve Scaritt has been his local hero, having introduced him to interior designing. Steve is also accredited for teaching him how to combine colors hence making him his best friend in the long run.
13. He's Logged Nearly a Decade on HGTV
David made his first appearance on HGTV in 2006, after winning HGTV Design Star competition in its first debut season. Since then, he has hosted in a number designer shows such as Color Splash, Beach Flip and Bang for Your Buck. However, he thanks HGTV for turning around his life, where he has grown from being a starving artist to a celebrity designer. It is through HGTV that he has managed to showcase his talent to the world and says he intends to further his career at the show.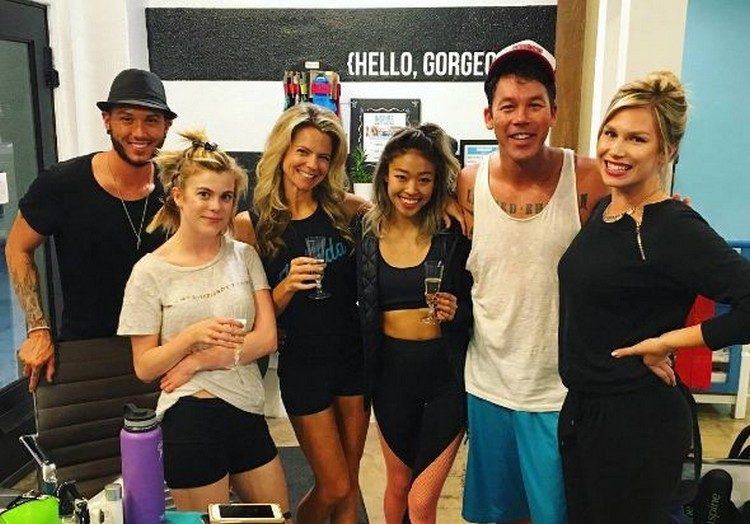 14. Good Taste Runs in His Family
His great taste for color and interior design is mainly attributed to his family that has a good taste in such color. In a 2013 interview with Huffington Post, he said his sister has an eye for design. In addition, most of his friends are usually nervous when it comes to hosting him their homes, for fear of being judged. He has however confirmed he is hard person to please in the first place when it comes to design and color.
15. His astrological sign is Leo
David Reed Bromstad was born August 17th, 1973 in central Minnesota. His mother is of Swedish and German ancestry while his father is of Norwegian ancestry. He is quite tall with an extreme height of 6 feet 1 inch. This falls around 1.85 meters. He is currently aged 43, but his lifestyle; good diet and hitting the gym on a regular basis has kept him looking young than his actual age. He is intrigued by Justin Bieber. His name, Reed, is little known by most people.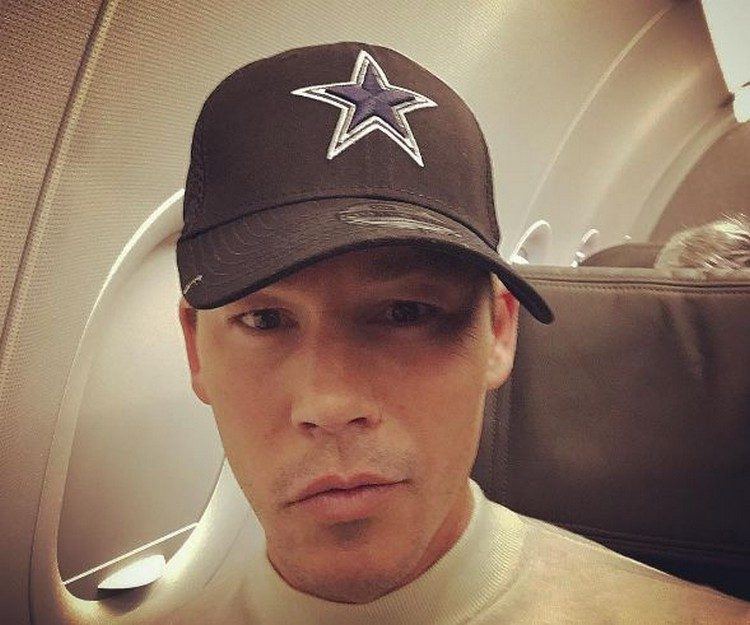 16. David, The Family Man
In an interview done in 2012, David says he has strived to maintain the best relationship with his family. Not only are his family members his friends, but also his supporters and back him up in everything he does. They are very accepting, having accommodated his lifestyle and love his partner. Remember that he is the last born in a family of four children, pretty amazing!
17. Goes With His Gut
David is a hard person to please. In addition, he believes in everything he does, always listening to his first instincts. He avoids making second guesses. His guts have landed him a number of jobs at Color Splash which has been successful over the years. His latest show is White Room Challenge on HGTV which is a competition that entails creation of the most original room, using some challenging material. He thinks that home owners are afraid of putting their creativity out there for a try. He can easily know what to fill spaces with saying that he is not often overwhelmed by spaces. It's just a matter of knowing what to put in the right place while exercising freedom of being creative in your own house. He however admits that going with the guts may be pretty expensive in the long run, that is why most people second guess when it comes to interior designing.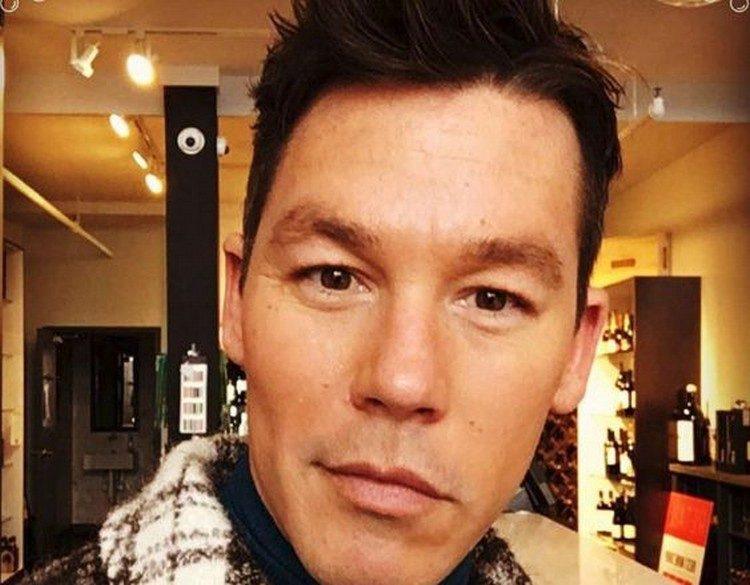 18. Net worth
Bromstad is estimated to be around $2 million which is surely going to rise in the coming years, thanks to his success in the industry. The $2 million net worth can be attributed to his career growth over the years, landing shows and projects with different designer companies. He hosts "On Design Star", "Beach Flip", "Challenge 7 – Island Dreams" among others, which have significantly contributed to his net worth. Moreover, he is one of the contributors to a weekly blog owned by HGTV, which adds up to his income. His net worth has also benefited considerably from his home furniture line on Grandin Road, where he has expanded his initial company products.
19. 2015 Mother's Day Color Red Reminder
This is a letter David wrote to his mother, Diane Bromstad on Mother's Day, 2015 I the Miami Herald. It reminded her mother of red, her favorite color. The letter goes, "My mother, Diane Bromstad, is vibrant, feisty, tender, loving, understanding, caring and just simply divine." He goes ahead to say red reminds him of his mother's love and care not mentioning he decorated a room red.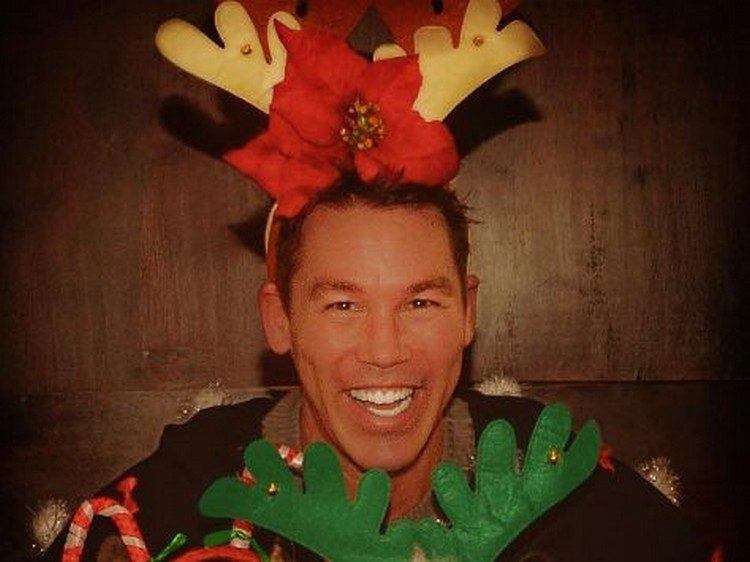 20. Father To Two French Puppies
David's family includes two French bulldog pups which he loves cuddling with. They go by the names; Miss Lady Godiva Bonbon and Dozer Bubbas, pretty complex names for pets. Dozer was brought in from Czechoslovakia at a young age while Bonbon is an all US-born pup from Louisiana. David has invested on a couple of pet high end furniture for his two dogs. They are in his living room and they include; fabulous couches and beds where they could even sit. He says he intends to incorporate a bedroom to his pad, only for his dogs.
He got a Bedding and Bath collection, an art collection and ladies footwear line and accessories coming out. He is pretty friendly and fun to be around with. David has million friends and likes on social media. On Facebook and Instagram, you can find him sharing a couple of selfies and pictures with the world; fans and admirers. In free time he can be found on Twitter, @bromco. Nothing seems to be stopping celebrity designer, David Bromstad, is there?