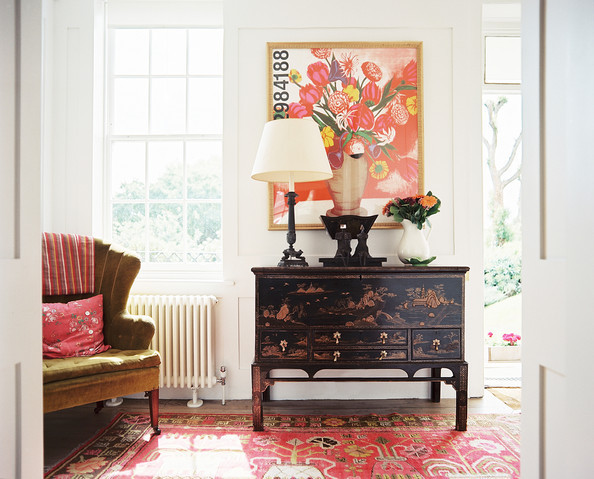 First impressions are everything, and the same goes for welcoming people into your home. Although people don't often spend a lot of time thinking of ways they can spruce up their entryways, these spaces can really add the perfect touch to your home. After all, when people walk into your home, or transition between rooms, you want them to enjoy the experience. By using these home tips, you can give your home a fresh look in a way that you never even imagined. Best of all, you don't have to have a lavish or large entryway in order to make it appealing. With the right touches, you can transform what ever you're working with into the ideal space. Here are some ways to create an inviting entryway to your home.
What makes sense?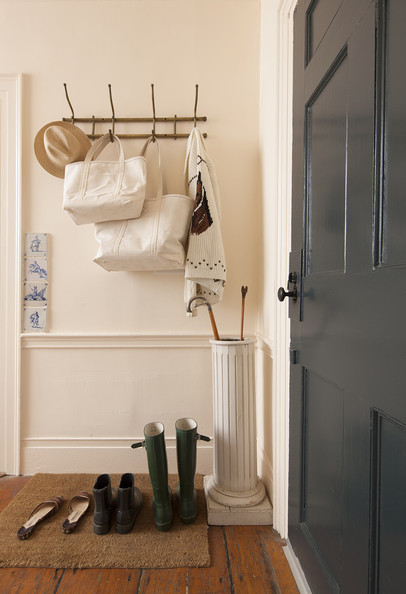 For a lot of people, deciding what exactly to put in their entryway can be a little challenging. After all, if you aren't working with a lot of space, you don't want to clutter what you do have. However, an easy and practical is solution is to, well, be practical. An entryway is a great place to put things like umbrellas, coats, keys, and shoes. To avoid making your entryway look like a mudroom, it's a good idea to make sure that the accessories and items you choose make a statement of their own.
Art is important 
Art is a great way to help add some flavor to any room, but in an entry way, it can be even more effective. Using the main wall of your entryway to hang some of your favorite works of art can be a great way to show off your taste and give guests a little something to look at as they come through the door. If you've got some art lying around that you haven't found the right place for, think about utilizing your entryway.
Flowers
Almost everyone loves flowers, and a beautiful bouquet can add a nice touch of class to your home's entryway. With the right table and the right combination of flowers, you can really create an eye-catching scene. However, it's important to keep in mind that you're going to want to make sure to change the flowers regularly. While flowers are perfect for an entryway – not when they're dead.
Add color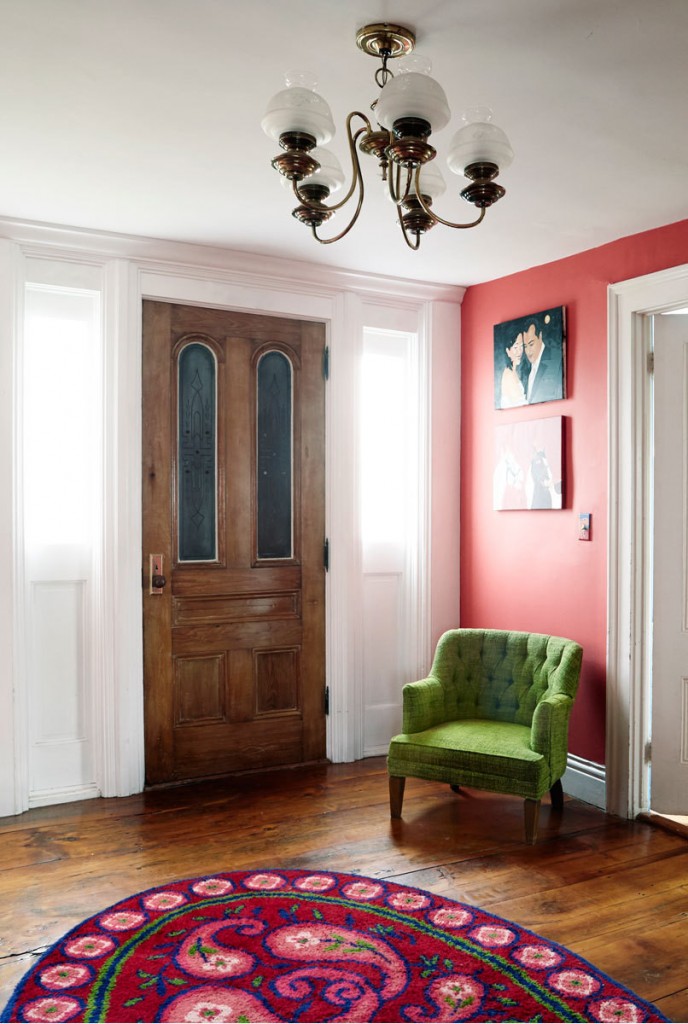 If there's one thing that's always guaranteed to catch people's eyes, its color. Adding a pop of color to your entryway can be a nice way to grab people's attention and also make your space standout. Whether you want to add a colorful a rug, an accent wall, or a bright piece of furniture – the right mix of colors might just be the answer.
Be you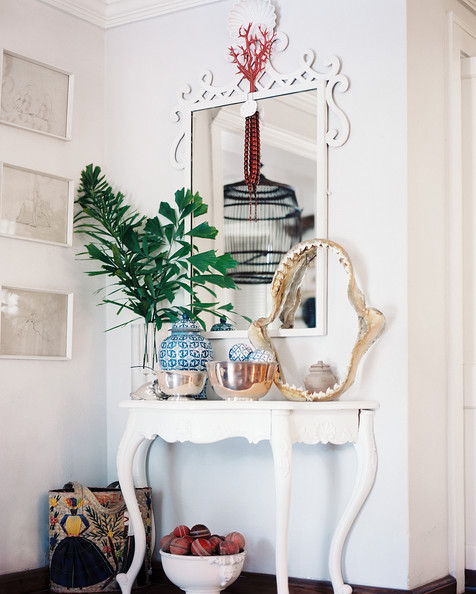 The most important aspect to decorating or designing any room in you home is to make sure that you include your own personal flare. When your home feels like you, it'll automatically feel welcoming to your family and friends. If you have any particular patterns or accessories that you think would fit perfectly, your entryway is the perfect place to show them off.
images via lonny.com