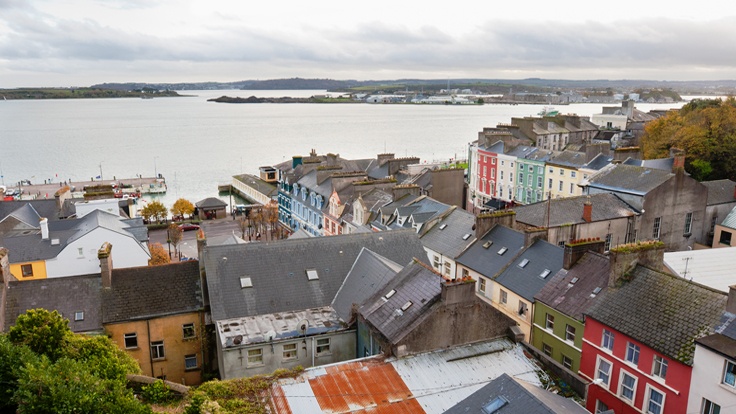 Along with food, shelter is one of the essential necessities in life. One of the greatest issues for those around the world is affordability of housing. This entails the percentage of average monthly income required to afford the average mortgage or rent payment. As the global economy recovers for a recession, housing prices are back on the rise in most locations around the world.
According to Pricewaterhouse Coopers (PWC) and the Urban Land Institute's (ULI) annual "Emerging Trends in Real Estate" report, the industry's focus on big cities and larger employers is now shifting to smaller cities that are more "hip." Another trend is the belief that the suburbs are far from dead. With so many millennials around the world abandoning suburban-living for city life, the real estate industry has focused on city development. However, according to the PWC and ULI's report, the deferment of marriage and family creation by millennials will began to change as they embrace the suburbs.
Also, due to the cost of housing in many metropolitan areas around the world, the rental industry will continue to flourish. This ties in with millennials choosing to live in city cores versus suburban areas where rentals are less common. Even the emergence of micro-housing and co-housing is beginning to effect the industry and become a major trend. Finally, although incomes may be stagnant in many locations, residents' desire for fresh food is growing at a rapid pace. For instance, one operation in New York City produces over 300 tons of vegetables across three hydroponic operations in Brooklyn and Queens. This type of creative use of urban land is drawing resident's closer to these locations to have access to fresh foods.
Where Prices are rising
A new study announced that housing prices across the world are continuing to surge due to a property boom in parts of Asia, North America and Europe. According to the firm Global Property Guide, in 2015, property prices rose in 28 countries and declined in only 11. The top five countries with the strongest house price growth found two in Asia and three in Europe. Hong Kong was determined to be the top performer in the global house price survey with a surge of 16.4-percent year-over-year. This was a significant turnaround from a 0.66-percent drop in 2014.
To round out the remaining list is as follows:
2) Ireland – 10.81-percent
3) Estonia – 8.99-percent
4) Philippines – 6.61-percent
5) Iceland – 6.19-percent
6) Japan – 6.13-percent
7) United States – 5.39-percent
8) Israel – 5.22-percent
9) New Zealand – 5.19-percent
10) Romania – 4.83-percent
In Europe, 13 of the 20 housing market that had data available saw housing prices rise. Ireland has experienced a residential property price boom after completely bottoming out in 2013. Unfortunately, rapidly rising house prices could pose one of the greatest risks to the financial stability of the country as a result of increased vulnerabilities when associated with indebtedness.
Estonia came in at the second-best performer in Europe and third fastest growing housing market in the entire survey. In Tallinn, Estonia's capital, prices rose 9-percent year-over-year which is significantly less than 16.1-percent the country experienced the previous year. Other strong European markets included Norway, Germany and the UK.
Where Prices are Diminishing
According to recent data, the Knight Frank Global House Price Index rose by only 0.1-percent year-over-year which is the weakest growth since the last quarter of 2011. The Knight Frank Global House Price Index is a commercial and residential property consultancy funded by Howard Frank, John Knight and William Rutley in 1896. The Index is data compiled using government statistical office or central bank information that reveals how the global housing market is performing.
Of the 56 global markets tracked by the index, 27-percent have recorded annual price decline. Below is a list of locations where prices are diminishing.
Dubai
Dubai has been the hardest hit in the real estate market with prices falling the most in the world according to the Knight Frank Global House Price Index. Dubai's property has been ranked 56th of 56 markets with an annual price slump of 12.2-percent. The future for this small country does not bode well either. The volume of real estate transactions has diminished by 69-percent from 23,800 to 7,400 year-over-year. Experts predict this to get even worse due to an oversupply of almost 40-percent and void units remaining idle at 11-percent.
France
According to the National Institute for Statistical and Economic Studies, in metropolitan areas around France, housing prices fell in 2015 for the ninth straight quarter by 1.21-percent year-over-year. Although prices have stabilized, stagnate wages over the next 10 years could cause additional problems in the future.
Italy
In data released by Fitch Ratings, Italy's home prices continue to drop and a gap has emerged between values in the north and south. In 2015, prices were down by 27.7-percent in the south and 15.5-perfcent in central and northern Italy.
London
Property prices in and around central London are falling faster now than any period since the global financial crash. In eight weeks, family homes have decreased up to 10-percent. Some sellers are being forced to take major price cuts to drum up interest in their properties. Overall in Britain, the volume of property transactions has fallen 40-percent since 2008 and the market is supported by the government. What is also contributing to this decline is that Asian investors have deserted their London properties as a result of strong currency.
Switzerland
As a result of irresponsible mortgage lending, property prices have grown by at least 70-percent in five years in large cities like Zurich and Geneva. Within the last two months, price have diminished by 5-percent. Sudden decrease in prices indicate that the housing bubble could soon be bursting.
One of the main necessities in life continues to be a problem in countries around the world. With rising housing costs but stagnant incomes in many countries, the real estate market is struggling. In those countries with housing prices on the decline the real estate bubble will soon be bursting. It is in the best interest of any country to try and remain right in the middle which is perfectly stable in such a volatile global market.