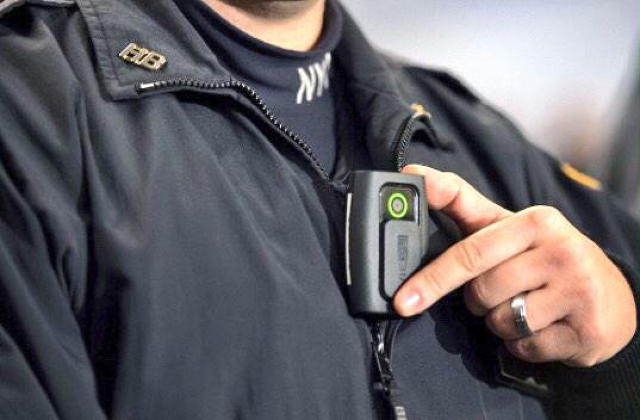 Citizens' complaints against police dropped by 93 percent when officers were equipped with body cameras, according to a recent study.
Cambridge University tracked 2,000 police officers employed in four UK law enforcement agencies and two US police departments.
In the United Kingdom, police agencies in Cambridgeshire Constabulary, Northern Ireland, the West Midlands, and West Yorkshire were monitored. In the United States, the Rialto and Ventura police departments were studied. The study covered 4,000 police shifts totaling 1.5 million officer work hours.
Jerry Lee Fellow in Experimental Criminology and Lecturer in Experimental Criminology, Dr Barak Ariel lead the study. Dr. Ariel has partnered with several police forces in the UK and other countries to research the efficiency of tactical strategy encompassing informal crime control, hotspot policing, restorative justice, and use of cameras in police operations.
Dr. Ariel stressed how body cameras encourage both officers and civilians to treat each other reasonably.
"I cannot think of any [other] single intervention in the history of policing that dramatically changed the way that officers behave, the way that suspects behave, and the way they interact with each other," Dr. Ariel told BBC.
Dr. Ariel attributed this improved propriety to mutual knowledge that every action is recorded and potentially reviewed.
"Individual officers become more accountable, and modify their behaviour accordingly, while the more disingenuous complaints from the public fall by the wayside once footage is likely to reveal them as frivolous," Dr. Ariel told BBC.
Further, Dr. Ariel argues that camera footage would alleviate the common fear many people share of police due to a rise of police abuse and misconduct.
"Everyone is recording the police except themselves," Dr. Ariel told CBS News. "Now we have something from the officer's point of view from the very beginning of the interaction."
Only 45 police forces have equipped its officers with body cameras in the UK, according a to a Press Association survey. Several large U.S. police departments have their officers use body cameras, but there are still thousands of smaller departments that do not.
In the year before the study was conducted, citizens filed 1,539 complaints against police officers in the select law enforcement agencies. During the 12 months that the study was administered, citizens filed a relatively meager 113 complaints against police officers – a whopping 93 percent drop.
On one site involved in the study, complaints essentially vanished. During the trial period zero complaints against officers were filed with Site A in all the groups tested.
In addition, the findings, published in the journal Criminal Justice Behaviour, showed how even among officers working in the same agencies who were not equipped with body cameras complaints dropped.
Dr. Ariel states that improved body-camera equipped police interaction with the public was adopted even among officers without the devices attached to their uniforms. He called the advancement of this culture "contagious accountability."
Body camera usage has also helped law enforcement agencies obtain convictions with video footage of police encounters substantiating charges. Such irrefutable evidence is key in trying some cases, like when domestic violence victims do not want to collaborate with authorities.
Conversely, assaults against officers rose by 15 percent when using body cameras, according to a Cambridge University report released last May.
Video footage recorded by a police body camera was used to clear officers of shooting a mentally ill man in the London Borough of Enfield. Jurors, who justified the officers use of deadly force, were presented with body camera footage showing the moment when the mentally ill man pointed an air pistol at the officers.