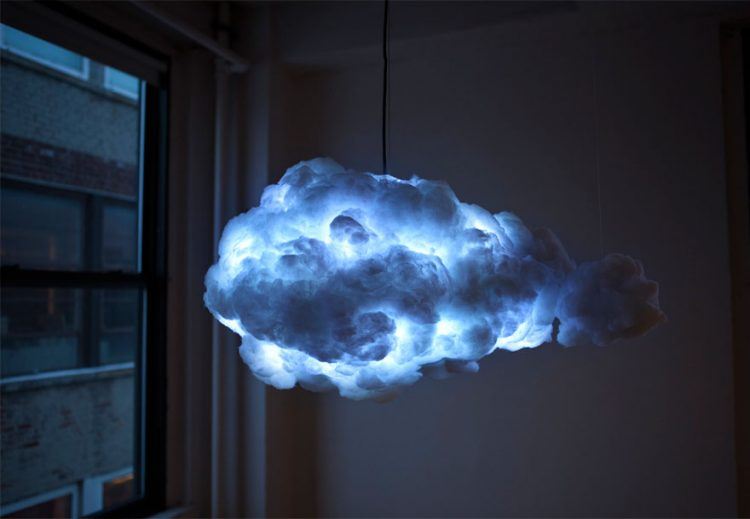 If you're someone who enjoys the soothing sounds of a thunderstorm then this incredible cloud lamp should be on your radar.  Since so many people out there suffer from sleepless nights, the Richard Clarkson Studio took it upon themselves to create a cloud lamp that produces a thunderstorm right in your bedroom.
According to Clarkson, "the Cloud is an interactive lamp and speaker system, designed to mimic a thundercloud in both appearance and entertainment. Using motion sensors the cloud detects a user's presence and creates a unique lightning and thunder show dictated by their movement."
Functions include
Streaming music via bluetooth
Music visualization
Motion sensing & creating ambient light displays.
Also from their website
"The system features a powerful speaker system from which the user can stream music via any Bluetooth compatible device. Using color-changing lights the cloud is able to adapt to the desired lighting color and brightness. The cloud also has alternative modes such as a nightlight and music reactive mode."
Purchasing one of these will not come cheap.  If you want to order one it's going to cost you a minimum of $3,360.  However if this actually helps people sleep for a lifetime?  It's probably more than worth the price.  Also if you're looking for a high tech piece of machinery that can improve your overall aesthetic in the bedroom, it's a unique piece that makes complete sense.
Ready to have a look at this thing in motion? Check out the amazing video below: