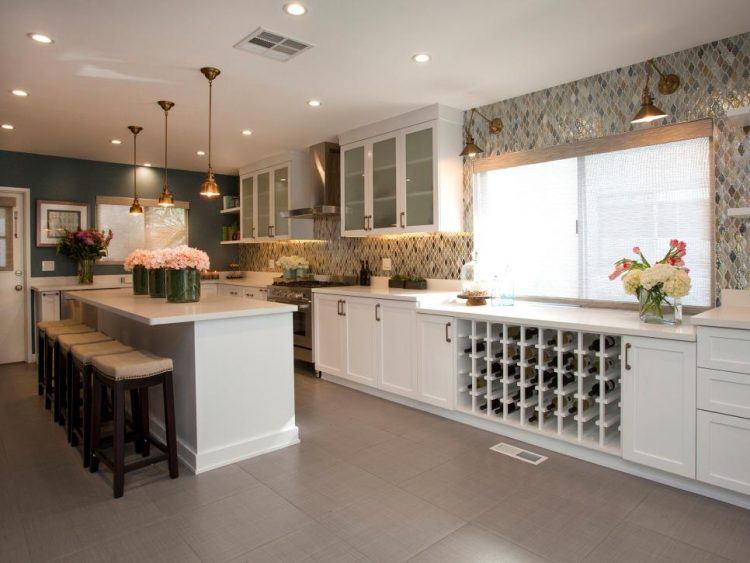 Kitchen remodeling is a challenging task and you might face some hurdles in selecting the right materials at the time of installing. Kitchen Islands have become very popular as they make the space look more modern, sophisticated and stylish.
Besides, they are found in different designs and styles that enable you to install the right one for kitchen. You should be able to make the area look attractive and completely decorated in order to increase its resale value with time. Consider these kitchen island unit ideas to change the overall look and give it a makeover.
Attractive and stylish – This is one main reason why homeowners prefer to install Kitchen Island. They add a sophisticated look to the space and increase the worth of your property. If your friends or relatives have installed Kitchen Island, you can always ask them and get some decoration ideas. Besides this, they are a good choice for every home due to their exclusive design and style. With proper kitchen island unit ideas, you will make this portion of your house more stylish and modern.
Consider various styles and colors – Nowadays, Kitchen Island are available in different styles and colors that enables buyers to install the right one for the cooking area. Some colors are – bold to bright shades and warm to neutral tones. They usually last for many years which ensure you have made a wise investment on your part. Installing them creates a customized look that will fulfill the ultimate purpose of every homeowner. In case you have any plan of selling off your home, you will make huge profit on your property.
Spacious and durable – Installing kitchen island will make the space more spacious and convenient. You can keep various things in the cooking area while at the same time, you are busy preparing food for the family. Make sure you install the right size of island that will fit your exact requirement. In case you make a wrong selection, you might have to buy another one. Moreover, these islands are extremely durable which denotes they won't get damaged easily.
Give your kitchen a makeover – A kitchen upgrade is important just like you need to renovate other parts of your house. As such, if you think your cooking area has not been changed for years, why not go for a new makeover? This will enable you to install all new items in this particular space and at the same time, make the kitchen much convenient. Also, it will increase the value of your property if you sell it off in future.
Thus, if you are having kitchen island unit ideas, try to make the cooking area much more decorative and stylish. The right kitchen is the one that will make cooking as well as eating comfortable for the entire family. While you can do all this within a limited budget, make sure you know all your options before you plan out to change the entire look of the kitchen. This will make the project a big success.