Chicago is easily one of the most popular cities in the country. Although the midwest is often overlooked, Chicago is a city that has built quite the name for itself. But unfortunately, much of the city's reputation is negative, and many outsiders only know Chicago for its violence. However, Chi-Town is looking to breathe new life in the city – starting with its skyline. During a recent meeting, the Chicago Plan Commission unveiled new plans to revamp the city's downtown area. The commission plans to bring a new Apple store downtown at 401 N. Michigan Ave. Once known as the Equitable Building, the space is currently undergoing renovations on the lower levels to prepare for the store. The building which once housed a glass pavilion entryway that was removed during the 1990s, is now being brought back to its original state. The project is being spearheaded by Zeller Realty Group and will also include a cafeteria and workout facility for the buildings employees.
The store's design aims to be as transparent as possible and will be made to mimic an "open air structure." Construction is scheduled to begin early next year, and when the new store is opens, it will replace the existing store which currently averages around 2 million customers each year.
Another building that the Commission discussed is the Vista Tower, which will be the 3rd tallest building n the city when it is completed in 2019. According to the plans, the building will certainly be very eye-catching, and will feature an illuminated walkway that will lead to the river.  The tower is designed in four "stems" at different heights to create a visual of staggering roofs.
When it is done, the Vista tower will serve several purposes and will be home to 410 apartments, 210 hotel rooms, and 334 parking spaces totaling up around 1.6 million square feet. Although the project is said to cost $1 billion, it will be bringing in $19 million annually once it's up and running.
The construction's four stem structure will house all the facilities well as landscape outdoor space. The design would also produce a new roadway that would connect Upper Wacker Drive and Waterside Drive. When completed, the building will definitely be a welcome addition to the area which is currently underwhelming.
The commission also discussed changes that would be made to several other well-known buildings in downtown Chicago many of which will bring more parking and new housing units to the area – and more importantly, millions of dollars. With these renovations, the commission hopes to revitalize the city's image, attract new residents and businesses, and give a facelift to the city's skyline. Although it will take several years for all of the construction to be completed, the Plan Commission firmly believes that these updates are essential to improving Chicago's future.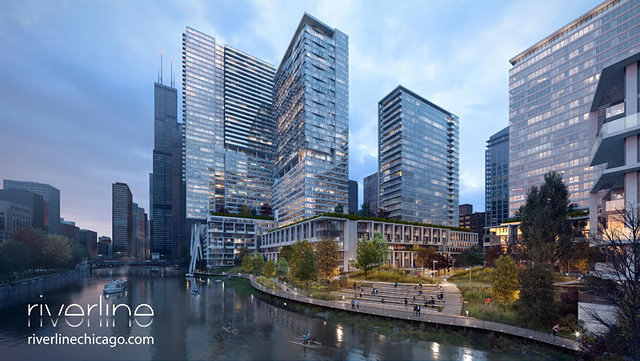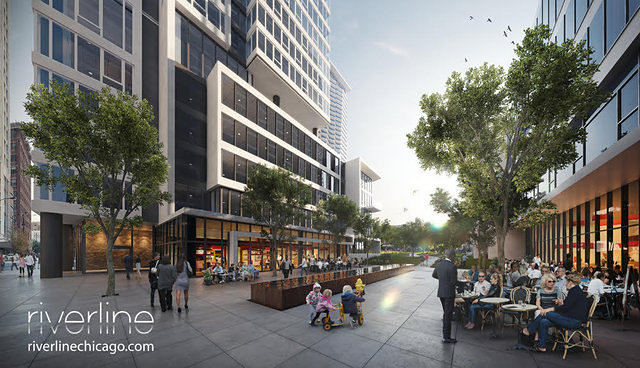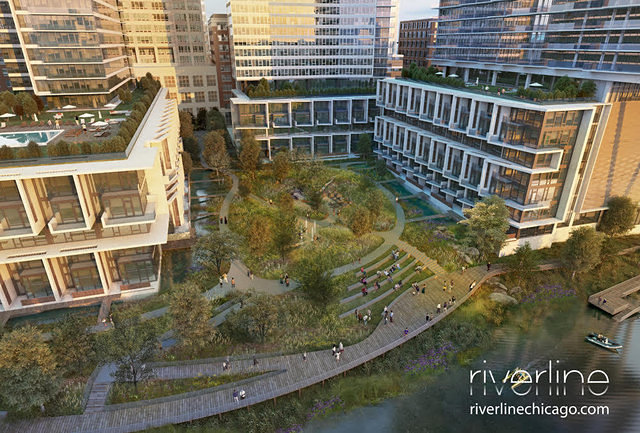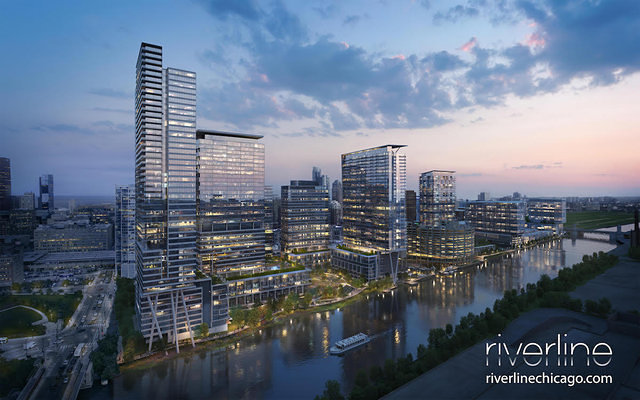 images via chicago.curbed.com
Lead (Photo by Scott Olson/Getty Images)