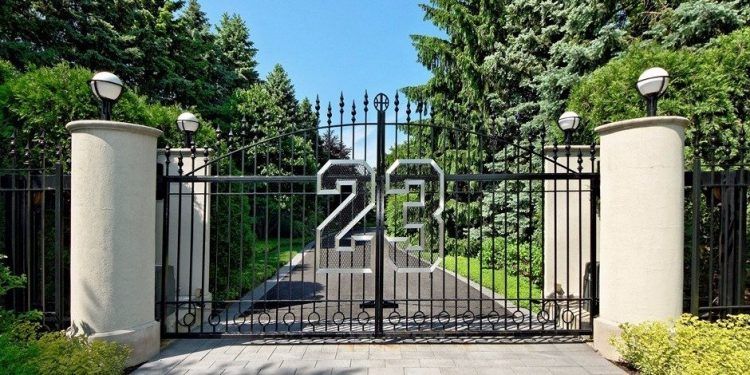 The Chicago real estate market is as dynamic as every other. It has suffered its share of upswings and downturns with the rest of the world. But one thing is fascinating about it, and that is the celebrities who have called the city their home. It also boasts a significant number of people who were born there, or who grew up there, and then went on to change the world. It is an intriguing mix of those who are returning there and those who are moving on. Some of the homes are worthy of being historic sites. Some are humble places with great stories to tell.
Here are some of Chicago's beauties owned by celebrities.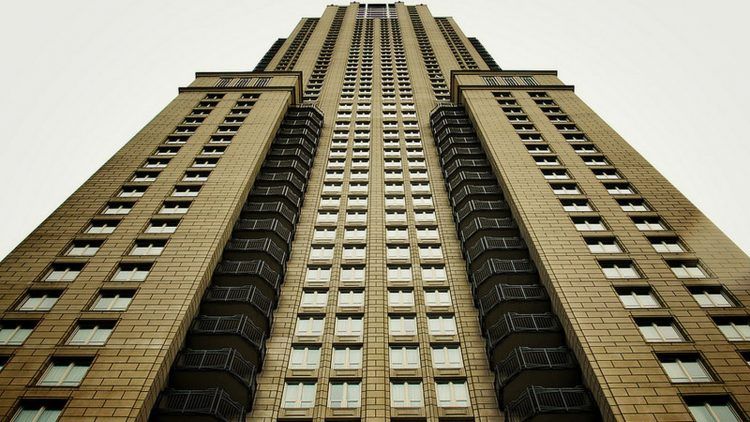 1. George Lucas 65th Floor Penthouse
The most expensive home to ever sell in Chicago closed in 2015. It was the 65th floor penthouse unit at the Park Tower Residences on Michigan Avenue. The transaction price showed at $18.75 million for the 7,900 square foot space. Real estate experts are still buzzing because it is known that Lucas is interested in building his Star Wars Museum in Chicago. The buyer trail is linked to Lucas in a roundabout way, but the final proof has yet to come out. Chicago and Star Wars fans will need to wait on this one.
2. Ann Lurie Dearborn Mansion
When philanthropist and widow of Robert H. Lurie, Ann Lurie decided to sell her Chicago residence, it was because she found Wyoming to be the place where she wanted to live. Robert had died from cancer when he was 46. But before that, the couple had decided to endow the Cancer Center at Northwestern Hospital making it the Robert H. Lurie Comprehensive Cancer Center of Northwestern Hospital.
Her husband's fortune when he died in 1990 was estimated to be $400 million. But Ann needed to move on with life, and she listed the mansion on Dearborn for $18,750,000. It has been on the market without selling for over two years. Built in 1891 of limestone, it is on a near-half-acre lot. It is palatial in scope with rich stained glass, original woodwork, a solarium and beautiful spaces throughout, plus large gardens outside. A recent price reduction to $11 million has not fetched interest.
3. Vince Vaughn Palmolive Building Penthouse
When comedic legend Vince Vaughn purchased his 12,000 square foot, five bedroom penthouse on North Michigan Avenue, he paid $12 million for it in 2006. It is a spectacular triplex, with plenty of features. It has a billiard room, a room for playing cards, a film screening room, two kitchens, four bedrooms and a master suite. It has wood paneled rooms, hardwood flooring, panoramic views of the city and has the office which belonged to Hugh Hefner when he worked there with his Playboy Enterprises. The penthouse sold after the property was split into two listings. The 35th floor was one, and the 36th and 37th floor was the other. The asking price was $12.7 million. As of May 2016, the final sales price was pending.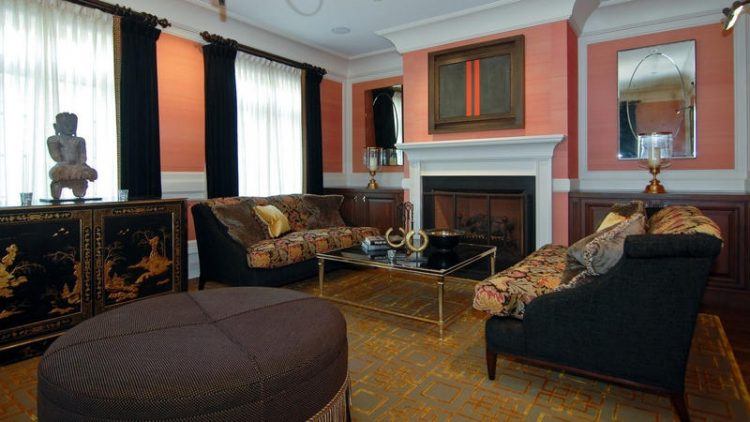 4. Jonathon Brandmeier River North Mansion
When Brandmeier, famed for his Jonathon Brandmeier Show, and his wife Lisa purchased their home in 2007, they paid $4.46 million. But they also invested an additional $8 million in it over the years, adding high end finishes and personal touches. The house is 11,000 square feet, with 5 bedrooms, 6 full baths and 4 half baths with his and hers dressing rooms included, a theater, a gym, an elevator for accessing the home's 6 levels, 6 fireplaces, a gourmet kitchen and formal dining room, plus security, audio and video throughout the dwelling. The furnishings are top end flooring and wall coverings with the finest furniture. The mansion recently sold for $4.69 million, which meant that Brandmeier lost almost $4 million on it.
5. Kelsey Grammer Rented Gold Coast Apartment
While Kelsey Grammer was filming the movie Boss in Chicago, he rented a Gold Coast apartment for $15,000 a month. He lived in Chicago during 2012, spending several months in the three-bedroom condo. The show was cancelled in 2012, and a year later it was listed for sale. The condo has amazing panoramic views of the city, a sleek contemporary interior with fireplace, island kitchen with wide window views, a spectacular dining room and master bedroom suite, and a master bath with a soaking tub poised to provide a marvelous view of the horizon through floor to ceiling windows. The short term Grammer home eventually sold for $3.5 million.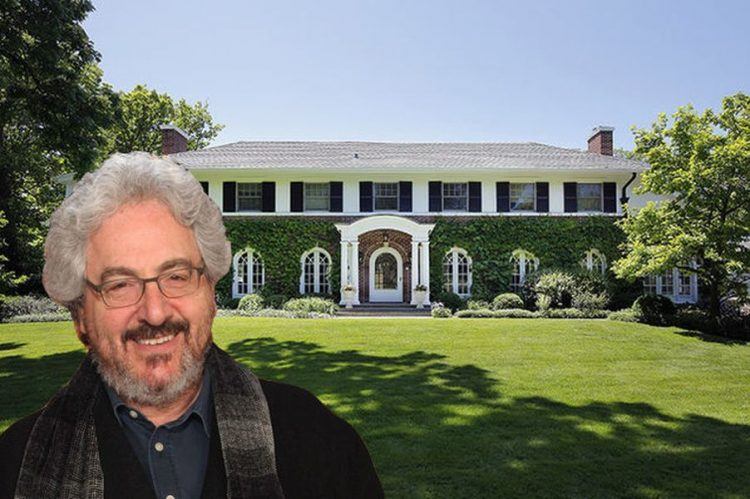 6. Harold Ramis Glencoe Mansion
Harold Ramis was a Chicagoan famous for his comedy directing and writing. He was part of the creative force for Caddyshack, National Lampoon's Animal House, Analyze This, Groundhog Day and Ghostbusters. He and his wife purchased their 8,357 square foot mansion in Glencoe in 1996 for $1.901 million. It was built in 1923, and has beautiful Palladian windows, two sun rooms, a great room, four fireplaces, a bonus room, and six bedrooms. Ramis died in 2014, and in 2015 his widow put the mansion on the market, listed for sale for $2,599 million.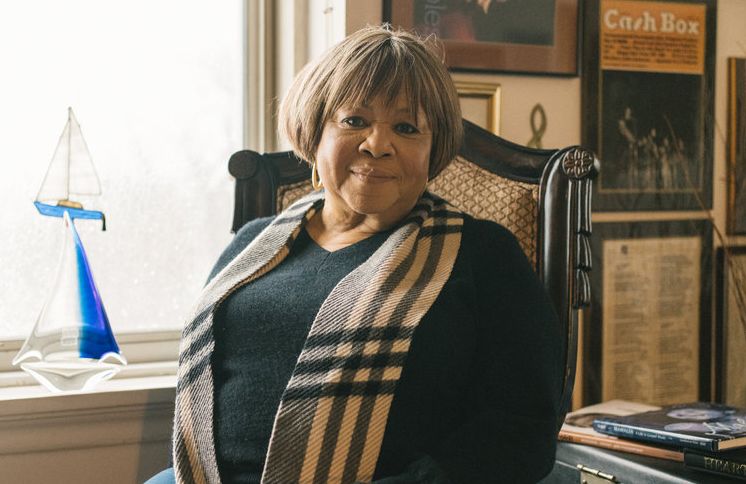 7. Mavis Staples South Shore Apartment
Mavis Staples and the Staples Singers are gospel pop legends. Her apartment walls are lined with the mementos and photographs of tribute to over 50 years of singing. It's remarkable décor. She also has a Grammy Lifetime Achievement Award, and a photograph of Bob Dylan, who once asked her to marry him. Mavis and her family are Chicagoans whose music undeniably left a mark on the world. There are no facts and figures about her apartment, but there are plenty about her musical life. The beauty in this home is Mavis, her singing, and her legacy.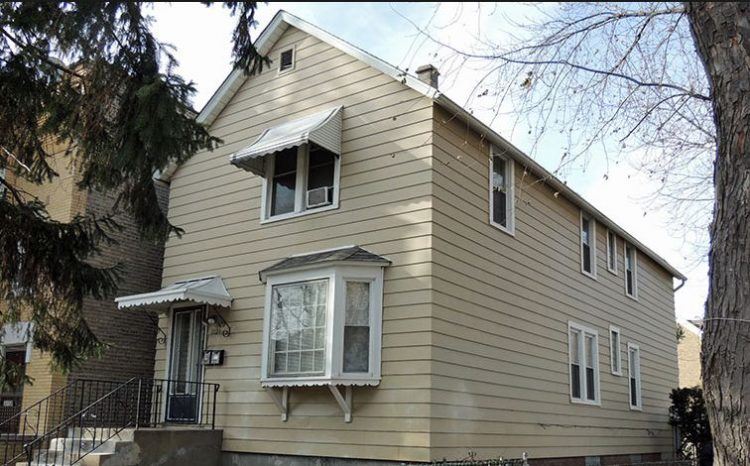 8. Walt Disney Birthplace
When Walt Disney's parents, Elias and Flora bought the empty lot on Tripp Avenue in the Hermosa neighborhood of Chicago, they paid $700 for it. Flora designed it and Elias built it by hand. They built a simple two story frame home, and brothers Roy and Walt were born in it. Though the family moved away from the home when Walt was a young boy, the current owners, Dina Benadon and Brent Young have spent approximately $75,000 to renovate it, with plans to put their $169,000 investment to work creating an interactive museum.
Their idea is to create a space where young children can discover what it was like for Walt to live there himself, and to learn that a visionary can come from humble beginnings. Eventually, the owners plan to invest over $1 million dollars to create the museum. The simple beauty of this Chicago home is its story.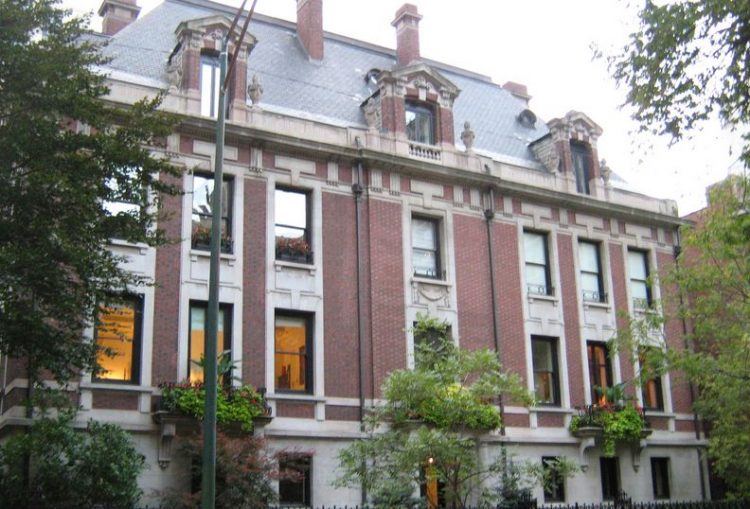 9. Hugh Hefner Original Playboy Mansion
Hugh Hefner bought the 1899 State Parkway manor in 1959 and lived there until 1970, when he moved to Los Angeles. Some say that its basement grotto was the spot where the sexual revolution began, though the Los Angeles Playboy Mansion is more famous. Hefner is actually a Chicago native, so when his business pursuits became successful, the enterprise's headquarters remained there. The Original Playboy Mansion in Chicago cost $400,000. It came with plans for a basement pool, but city officials wouldn't allow Hefner to build it until he convinced them it was purely for his personal use.
His bedroom was his office. Period photos show him working on his circular 100 inch diameter bed. He added steam and sun rooms, a game room, a movie projection system, a bowling alley and a security system which used closed circuit television. He rented out the third and fourth floors as Bunny dormitories. Each renter paid $50 per month, and he had strict rules including no liquor and no male guests. Once he moved to Los Angeles, the mansion was leased to the School of the Art Institute for $10 a year for five years. Later, it was a student dormitory, named Hefner Hall until 1990. Eventually a real estate company purchased it and developed it into condos.
10. R. Kelly Olympia Fields Mansion
R. Kelly made entertainment fame as a singer. With a net worth estimated at $150 million, it is hard to realize that he sold his dream home in Chicago at foreclosure, losing millions. The home, valued at over $5 million, has 11,140 square feet of luxurious living. It has 5 bedrooms and 7 baths. It features hardwood floors, a tropical themed swimming pool, outdoor tennis courts, entertainment area under a gazebo, and fantastic views of the lake and surrounding landscape. It is nestled behind gates and has an exterior with stone work and woods resembling a British manor house. The mansion was surrounded by lush green landscaping and a nearby lake. The mansion sold to one of the Isley Brothers, so it will stay in the hands of a musician.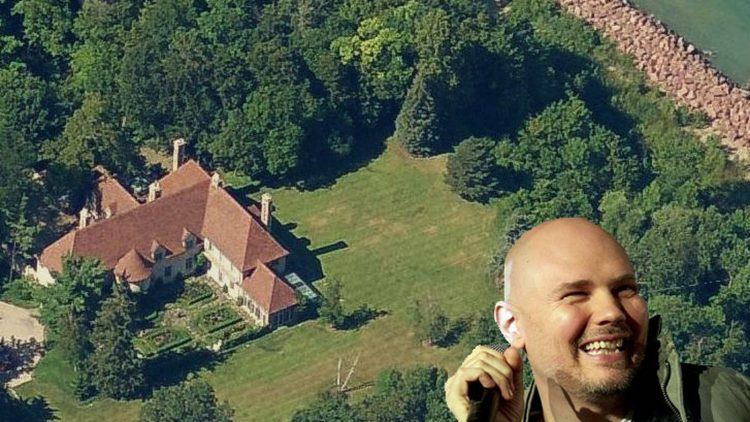 11. Billy Corgan Highland Park Chateau
Billy Corgan, best known as the lead performer in the Smashing Pumpkins came from Chicago and returned to live there in 2003. He purchased the 9,606 square foot mansion in Normandy chateau style which was the design of another Chicagoan; architect David Adler. The mansion cost $6.8 million, but it features 18 rooms on six acres which also includes Lake Michigan beach frontage. Corgan also purchased the coach house which Adler designed for the mansion. This was on just over an acre of property adjacent to his mansion, so his purchase put the two buildings together again as intended.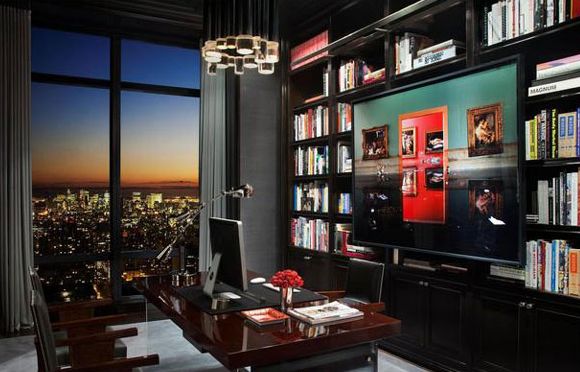 12. Steve Harvey Luxury Penthouse
Steve Harvey already has a home in Atlanta. But for a certain time of the year he lives in Chicago to film "The Steve Harvey Show" where he rents a 6,400 square foot penthouse at the Trump International Hotel and Tower. The cost of the unit is $22,000 a month, and it is located on the second floor from the top of the tower. His penthouse includes three bedrooms, five and one half bathrooms, a chef's kitchen, first class appliances, a butler's pantry, three fireplaces and 16-foot-high ceilings.
13. Jennifer Hudson Burr Ridge Mansion
Jennifer Hudson has been a Chicago girl all her life. She purchased a 6 bedroom, 7 bath mansion for $2.795 million in 2012. The estate is built in the style of a castle, with stone exterior and rounded turrets on top. It has a floating, spiral staircase, a movie theater, a laundry room and a spare, plus exquisite Brazilian cherry wood floors in the entirety. The warm woods are a beautiful contrast to the white grand piano in the music room.  There's also a billiards room and five fireplaces.  The mansion is 12,000 square feet of luxury surrounded by beautiful landscaping in the Burr Ridge area.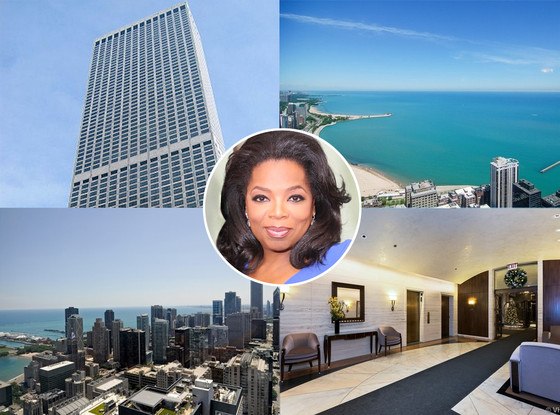 14. Oprah Winfrey Water Tower Place
Located at Water Tower Place on the 56th and 57th floors is the 9,625 square foot residence which Oprah called home while in Chicago. Though some describe it as a condo, it is actually a home with four bedrooms. She sold the living complex in November 2015 for $4.65 million. The buyer was registered to the Centaur Interiors address, where director Michael Miller is known to have several condominium rehabs in high rise buildings.
Her complex featured two kitchens, several living areas, five bathrooms and two half baths, an entire floor dedicated to her master suite and access to the Carlton Club at the Ritz Carlton Hotel. Oprah lived in Chicago from 1983 until her show ended in 2011. Oprah moved her operations base to California, and began to sell her Chicago properties. She sold a unit at E. Lake Shore Drive for $2.08 million, and another on the same street six years later for $2.75 million.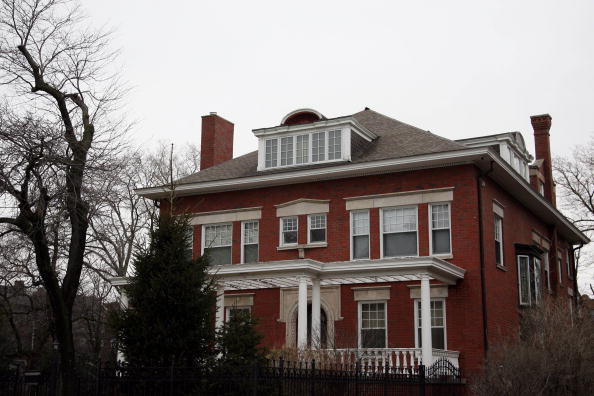 15. Barack Obama Kenwood Neighborhood Home
The home where Barack Obama lived before he became president is a distinguished Georgian revival style mansion. This was his permanent resident before he assumed his duties as the 44th United States President. He was State Senator when he lived there, and many tourists now visit it in order to share a bit of history. The Obama's paid approximately $1.65 million for the gorgeous home.
The home features a red brick exterior with white columns and window trim. The front entry door is arched, with beautiful white stone in Georgian styling around it. It is surrounded by lovely evergreens, and a black wrought iron fence. There is no public viewing of the interior allowed, but tourists are permitted to photograph the home from the street. Guards stand at the perimeter of the property.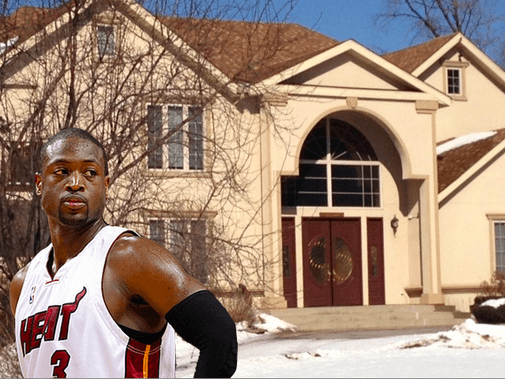 16. Dwyane Wade South Holland Home
Dwyane Wade, all-star NBA player, lived in this 7,800 square foot home with his wife and their two children until he filed for divorce. Once the divorce was final, his wife received a very large financial settlement and the $1.2 million home. The home recently went into foreclosure, presumably because Wayne's ex-wife stopped paying the mortgage. It features six bedrooms, seven baths, a home theater, a sauna and exercise room, a pool and a guest house with two bedrooms. The home has a lovely double entry door with beautiful glass insets and a high arched window reaching to an arch. The home is situated on a 3.2 acres of property.
17. Cusack Family Evanston Home
In December of 2013, the family home of John and John Cusack sold for a whopping $940,000. The family had owned the home for over 40 years, and the famous actors grew up in it. It was built in 1910 and had five bedrooms. Their father, the famous filmmaker Dick Cusack died in 2003 leaving their mother Ann, as the home's seller.
The home features leaded glass windows, expansive picture windows, hardwood floors, beautiful crown moldings, two lovely sun porches and a large backyard. The staircase is original to the home, and the master suite is vaulted. There are also elegant fireplaces and beautifully crafted woodwork throughout. It is situated on the lakefront, with a quarter acre of wonderfully protected landscape.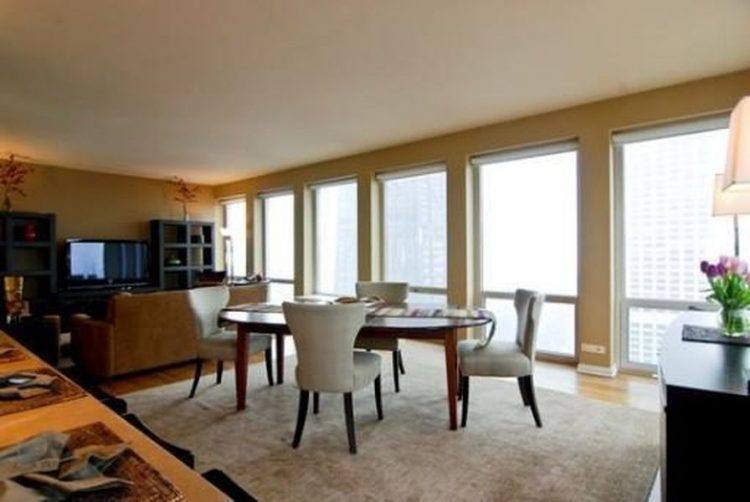 18. John Cusack's Gold Coast Condo
The actor, extremely popular in the 1980s, owned this 2,600 square foot stunner until 2006. It is located on the 56th floor of the Elysees Condominium building…the top floor, actually. The unit has three bedrooms plus three baths, a party room, a fitness center and sauna, an outdoor pool and sundeck, plus 31 windows which reach from the floor to the ceiling.
When Cusack quietly sold this condo for $885,000, he simply moved to a larger one just a few streets away. He moved into a newer and larger 4,371 square foot, 45th floor unit in the 50 floor Fordham building in 2005, paying $2.8 million.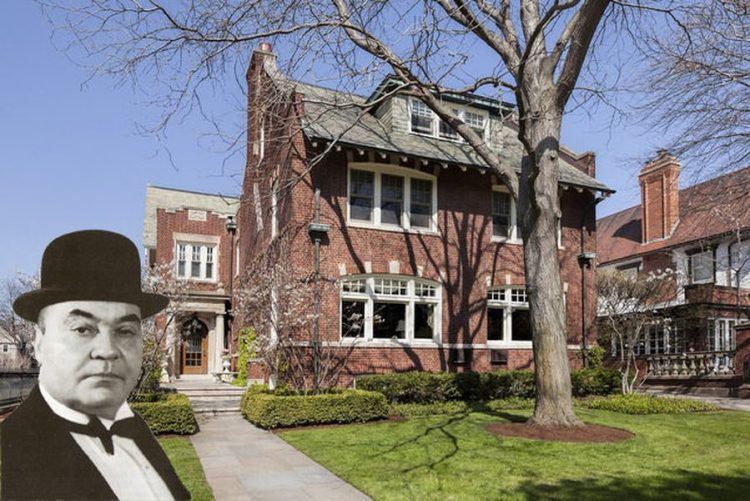 19. Charles Edward Ringling Historic Mansion
The famous Ringling Brothers Circus ringmaster built this home for his family in 1913, but was used as home for nuns and priests for decades. It was purchased in 1996 and the current owners modernized the kitchen and added a wet bar to its attic. The architectural features which make this home amazing have been preserved, however, and it is for sale for an asking price of $2,995 million USD.
Some of the home's classic features include an arched entry way with beveled glass door, warm wood floors and entry hall with craftsman style staircase, a sitting room with coffered ceiling and ornate fireplace, a private library with enclosed, beveled glass bookcases and a fireplace, a dining room with wood wainscoting and a lovely chandelier, an island kitchen fully stocked with modern appliances and generous lighting, a breakfast room with built-in cabinetry, a sunroom lined with a row of windows and beautiful wood beamed ceiling, an upstairs billiard room, plus upstairs bedrooms and baths fitted with the finest cabinetry and moldings, plus a detached three car garage with upstairs apartments.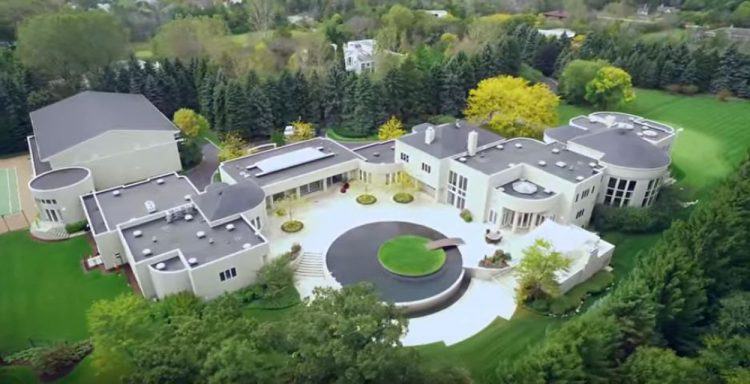 20. Michael Jordan's Mansion
Though Michael Jordan purchased a new home in North Carolina which is close to the Charlotte Bobcats home court, he still owns a spectacular mansion just outside of Chicago in Highland Park. He moved to North Carolina, his native state, to oversee the team which he owns there, in 2013. He has listed his mansion for sale several times, but there have not been qualified buyers though interest has been high.
The mansion was built in 1995 and features all the things one would expect from a basketball legend. It has a regulation size basketball court, a large home gym, nine bedrooms, fifteen bathrooms, a cigar room and a garage with capacity for 14 cars. Jordan lived in the mansion for about 20 years and raised his family there. The house is hidden on over 7 acres of private land at the end of a long driveway. There is a spectacular wine room and an entertainment area with a large home theater.
The home has a wonderful history, which is highlighted by the large metal 23, his jersey number, posted on the front driveway entry gates. The property includes a putting green, a chipping range, a lovely flagstone patio, a lily pond, and tennis courts. The housing compound is approximately 56,000 square feet of luxury. It has been on the market for $16 million USD and recently for $14,855,000, which number fans know add up to 23…his jersey number.