Miami is one of the most popular cities in Florida that is famous for its perpetually warm and sunny days.  Given it's eclectic style and vast culture, it's a city that has attracted many celebrities in recent years.  For a number of celebrities today the definition of  "making it" and getting established when it comes to real estate, means having a home in Miami, whereas in the past is used to be Los Angeles.
While the two cities may both have warm weather, Miami is gaining ground when it comes to celebrity lifestyle.   Maybe it's the traffic.  Or maybe it's the fact that the Miami Heat have been so successful.  Maybe it's Gloria Estefan?  Miami is now home to a lot of athletes, musicians, actors, and even politicians. You won't run into celebrities all the time the way you do in Los Angeles, but it's beginning to happen more and more.
Here are 20 celebrities who currently call Miami home.
Barry Gibb
It's probably a well known fact that a lot of younger music fans are not going to recognize the name Barry Gibb, even if they are fans of popular 70s music.  He is the last surviving member of the Bee Gees.  Unfortunately his two brothers have passed away in the last decade, but the three brothers became one of the most famous groups of all-time.  Gibb moved to Miami back in 1981 and lives in this beautiful home right by the water.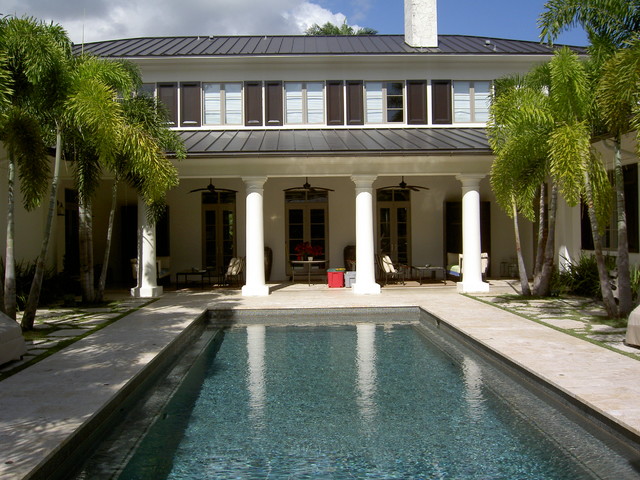 Alonzo Mourning
Alonzo Mourning is one of the most famous names in Miami.  He was one of the biggest stars of the NBA franchise Miami Heat.  Mourning's property in Miami could be considered legendary in its own right as the house has a total of six bedrooms, most of which are unused, and it is worth a total of $4.5 million.  Mourning is still a fan favorite down in Miami and will always remain one of its biggest personas.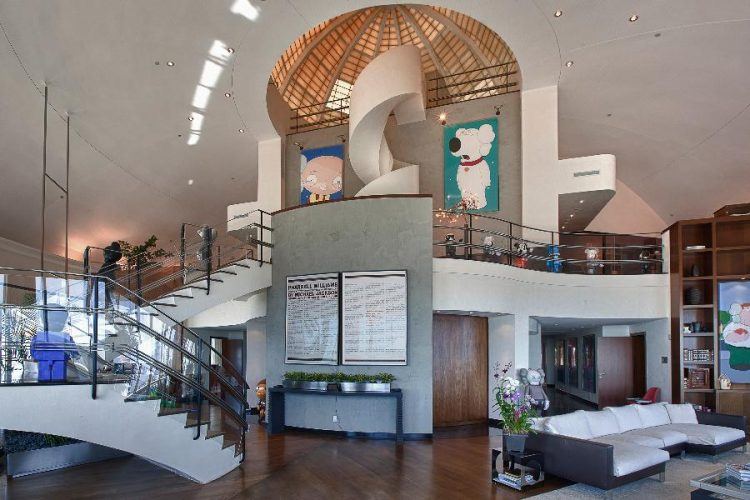 Pharrell Williams
Pharrell Williams is known for being a singer, rapper, and record producer. While a lot of musicians today have had a difficult time adjusting to the age of YouTube, Williams has managed to transfer over relatively well to this new medium, as well as having a hit role on The Voice. Williams has associated himself with a lot of different music acts over the years which has helped to keep his name in the press for a comparatively long period of time.   Plus you know, he wears those hats. His property in Miami is worth $16.8 million and apparently he's had a hard time selling it.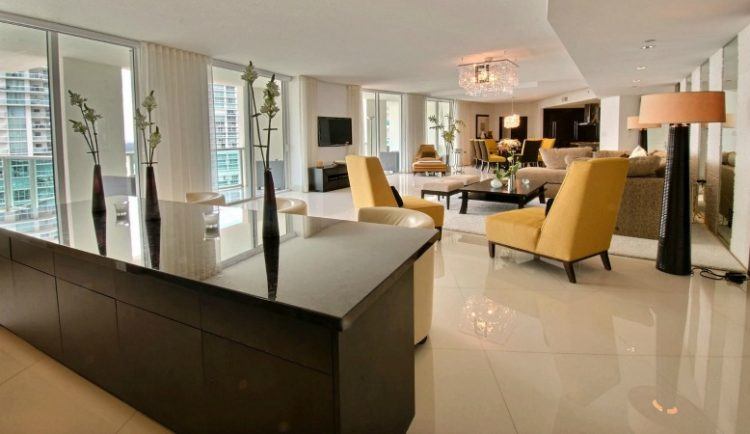 Floyd Mayweather
Floyd Mayweather is the richest boxer of all-time.  In fact he's made close to a billion in the ring.  And he's likely to come out of retirement to make even more money should he face Conor McGregor.  Mayweather has managed to win a shocking twelve world titles, and he has managed to excel in four different weight classes.  Known for flaunting his cash, his current beach estate in Miami cost him $1.5 million but is worth well more than that today.
Marco Rubio
People who follow politics do not need an introduction to Marco Rubio.  Rubio was one of the four major candidates in the GOP primary until he and Ted Cruz were overmatched by Donald Trump.  At certain points in the race, it almost looked like he was close to beating Donald Trump but in the end, too may errors on stage and not enough charisma cost him.  The idea that he has some sort of working class background, which was part of his campaign image, seems to suffer a little in light of his home which is estimated to have cost him nearly $700,000.
Matt Damon
Matt Damon is probably one of the most famous people who is living in Miami today. He's one of the most well-known celebrities in all of Hollywood, having become famous when he and Ben Affleck won Oscars for Good Will Hunting.  Fast forward to today and Matt Damon has actually had a difficult time selling his Miami Beach estate, which has come down in price over the years.  Still though the house may command $20 million.
Andres Cantor
Cantor is known for being a political commentator and is one of the best sports presenters in soccer today.  He is also a journalist, author, anchor, and became successful enough at it in order to spend $2.3 million on his current home in Miami.  One thing's for certain about Andres.  Everyone's always eagerly anticipating what's going to come out of his mouth next.   GOAL!
Gloria Estefan
Cuban recording artist Gloria Estefan is one of the most famous female Latin American musicians in the world and she's always had strong ties to Miami. Back in the 80s she and her band Miami Sound Machine were all the rage and she's been in the city every since.  She regularly makes lists featuring the top one hundred greatest artists of all time, and she has still managed to stay relevant at the age of fifty-eight. She has won a total of seven Grammy awards and is one of the most seasoned and respected celebrities living in Miami. Her current home has worth of nearly $20 million.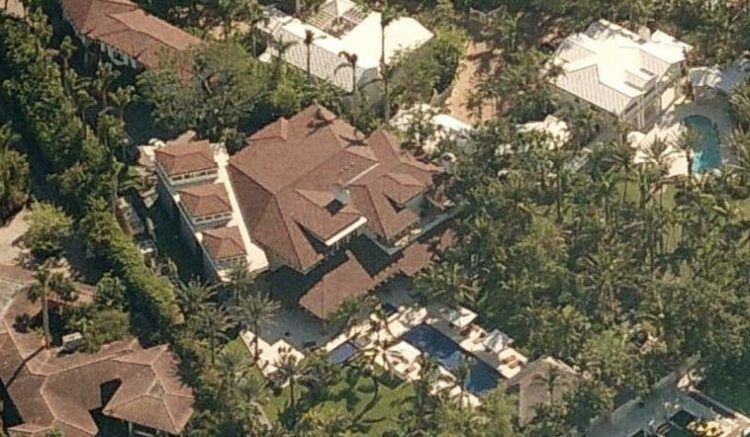 Sean Combs
Sean Combs or Diddy or Puffy Daddy (pick one) is one of the most famous rappers and entrepreneurs in history. He has won two MTV Music Awards and three Grammy Awards and he currently has an estimated net worth of $735 million. Combs has also managed to break into acting as well as own clothing lines and alcohol brand Ciroc.  Combs is one of many modern celebrities who understands the importance of creating a brand and trying to diversify as much as possible. He spent $14.5 million on his current property, which has an astonishing nine different bedrooms.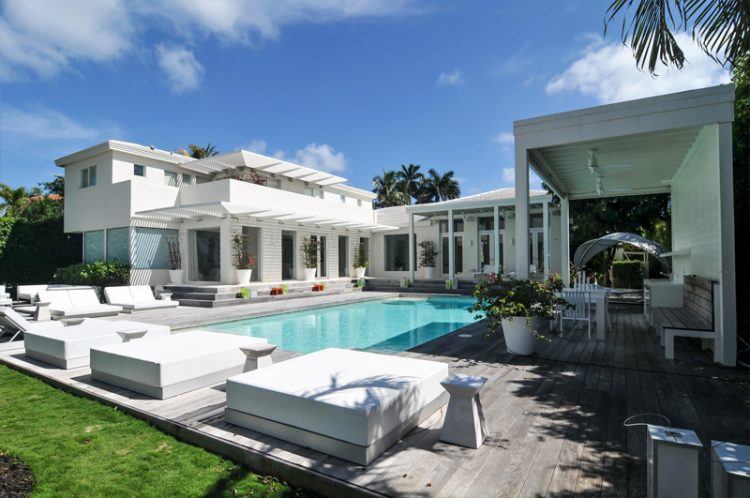 Shakira
Fans of Latin American music still adore Shakira. Her career got off to a rocky start in the 1990's, but she has gone on to make the Forbes' list of the most powerful women in the world. She also became one of social media's biggest early stars.  She was the first person to reach one million followers on Facebook.  Her song Hips Don't Lie is one of the best-selling songs of the twenty-first century and she bought her current Miami Beach estate for $3 million.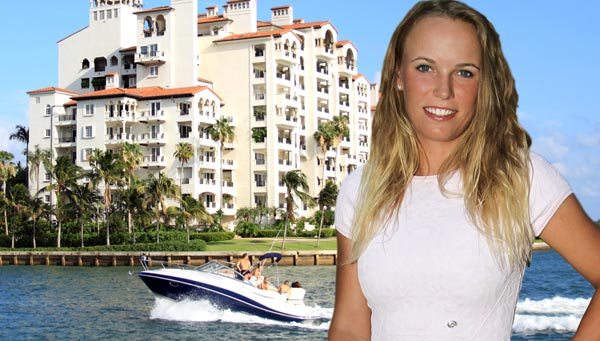 Caroline Wozniacki
Caroline Wozniacki is one of the most famous tennis players in the world today and is considered the most successful Scandinavian female tennis player to date. While 2016 has not been the best year for her and her tennis career, she has bounced back from setbacks previously and may very well do so again.  She has also managed to model with Sports Illustrated and continues to be in the public eye. Her condo in Miami cost her $1.7 million.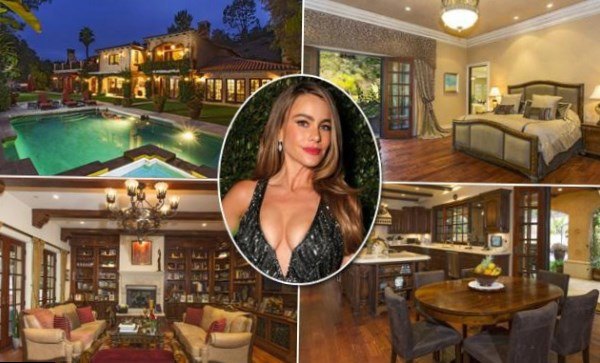 Sofia Vergara
Sofia Vergara has become one of the biggest sex symbols and highest paid actresses of the 21st century.  The Modern Family star doesn't seem to be slowing down and has managed to make the most of her fame and success. She wears many hats: model, actress, business woman, comedian, producer, and television host. Forbes regards her as one of the most powerful women in the world today and she is easily one of the most popular celebrities living in Miami today.   Apparently she bought her original condo in Miami for $165,000.
Mary Joe Fernández
Former tennis star Mary Joe Fernández has managed to live the good life after retiring from one of the most successful tennis careers in history. She won two Olympic gold medals which is in addition to winning three Grand Slam single tournaments and two Grand Slam women's doubles titles. She turned pro in 1986 and she retired in 2000 before the age of thirty.  Her Miami condo cost her $970,000.
Adriana Lima
Supermodel Adriana Lima has one of the more modest celebrity homes in Miami considering her net worth and popularity.   In her case it's a matter of personal taste and not a sign of her success. She is one of the most successful and well-known models of today despite claims that the "Supermodel" is dead.  Tell that to her bank account. She and her husband spent $9 million on her current Miami home back in 2009, and the house is probably worth well more than that today.
Phil Collins
Phil Collins is a musician who is finally creating a new album!  It will be his first in over a decade. Collins was the front-man for the rock band Genesis before becoming a solo artist and achieving huge success in the 80s and 90s. He is also well-known for composing the songs of different Disney movies. The quality of his music has been known to sharply divide both critics and audience members. Still though, he is wealthy enough to have purchased Jennifer Lopez's old place for $13.9 million.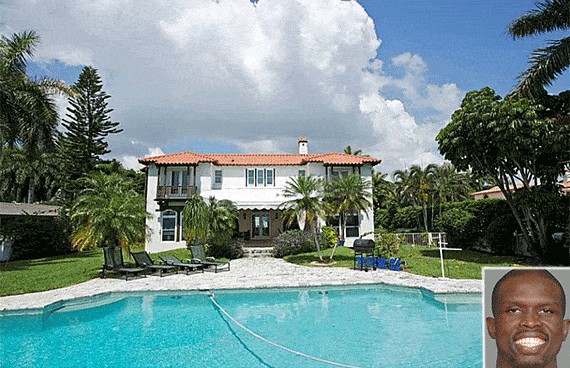 Luol Deng
This Sudanese-British NBA basketball player may not have the public profile of a LeBron James, but he is still one of the most famous Miami Heat NBA players today.  Deng is notable for being more socially conscious than a good portion of the other professional athletes.  He works with lots of different charities as well as on behalf of the Lost Boys of Sudan and refugee groups. However, he still has enough money leftover for himself to purchase his current Miami home for $4.6 million.
Christian Slater
Christian Slater is always going to be more known for his movie work in the late 1980's and 1990's but that doesn't stop him from continuing to get roles in movies and on TV.  While people are usually going to want to remember young Christian Slater from movies like Heathers and Interview With the Vampire, he's managed to carve out a nice life for himself.  He recently bought his current Coconut Grove home in Miami for $2.2 million.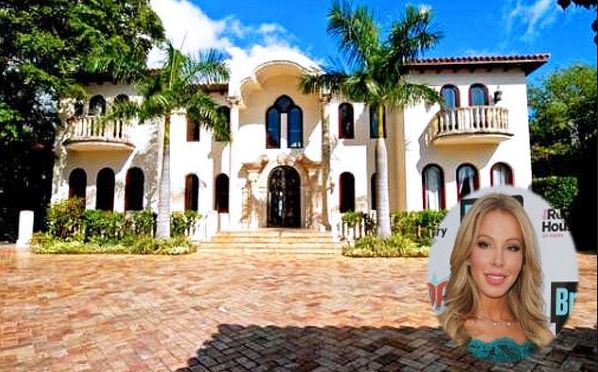 Lisa Hochstein
Lisa Hochstein rose to prominence through the popularity reality show The Real Housewives of Miami.  Hochstein is more or less famous for living in Miami unlike most of the other celebrities on this list.  Her Miami mansion is worth $10.75 million which is more than a good portion of what other celebrities have paid for their Miami properties. She and her plastic surgeon husband have faced legal battles over the years, but they have weathered the storms and are still together today.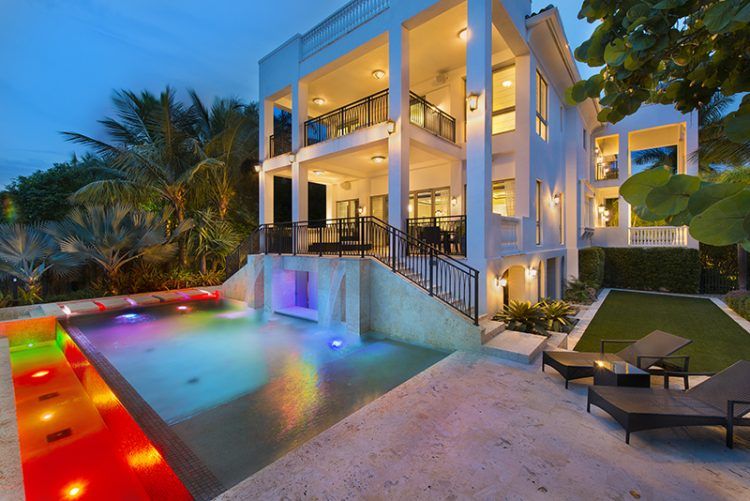 LeBron James
Just about every single person in the world knows who LeBron James is. He got recruited straight out of high school to play in the NBA at aged 18 and has dominated ever since. If there's anyone today in the world of basketball who has the cache of a Michael Jordan, it's James.  While he's not currently with former team The Miami Heat, he still resides in Miami and is rumored to one day return to the city.  The home featured above was recently sold but James still has property there.  This home was bought back in 2010 for $9 million and sold for WAY more.
Enrique Iglesias
If there's one last name nearly as known in Miami as Estefan, it's Eglesias.   And unlike most of the celebrities on this list, Enrique Iglesias is an actual Miami native. He has been called the King of Latin Pop, and he still holds that title two decades after his career in the music industry really started to take off in the mid 1990's. He appeals to people in Latin America and in the Hispanic market in the United States, but if record sales indicate anything, Enrique Iglesias has an even broader appeal than that.  He spent $5 million dollars on his current home.