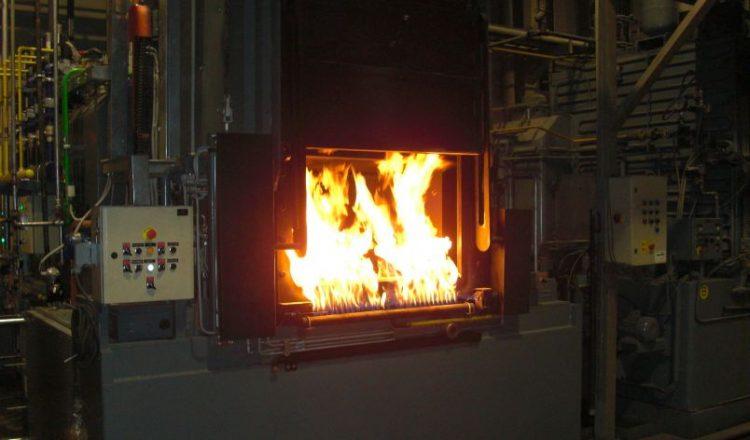 You want an efficient furnace for the simple reason that it ensures a comfortable environment while using up as little power as possible in the process, which is important because power comes at a cost. As a result, people who are interested in minimizing their household operating expenses should choose efficient furnaces even if that means a bigger cost in the short run because the resulting savings will build and build in each subsequent period until the sum is more than enough to cover the increase in the initial cost. Furthermore, it is important to note that efficient furnace often provide superior performance than their old and outdated counterparts because the new techniques and technologies used to make them so efficient can have other benefits as well, meaning that the purchase of such machines serve more than one purpose.
Here are some suggestions when buying an efficient furnace:
Check Its Ratings
The simplest and most straightforward method for figuring out whether a furnace can be considered efficient or not is checking its annual fuel utilization efficiency, which is expressed as a percentage between 80 percent and 98.5 percent. In brief, the annual fuel utilization efficiency means the percentage of fuel that is converted into heat, meaning that the higher the percentage, the more efficient the furnace. As a result, if you are seeking to buy an efficient furnace, you should make sure to compare the ratings of the makes and models that are available to you.
Check Its Reviews
With that said, it is important to remember that not all products are capable of living up to the promises made to the consumers. If you want to prevent this problem, you should make sure to check out the consumer reviews that are sure to have been posted on review sites, which you should be able to find within a matter of mere minutes. Furthermore, it is important to note that consumer reviews can provide a lot of information about the products being reviewed, thus providing interested individuals with a much better idea of what to expect. This is particularly important because there are other factors that should be considered when buying a furnace, though its fuel utilization efficiency should remain one of the most important.
Be Cautious of Sales Language
A lot of manufacturers like to use misleading language to make their products and services seem better to their potential customers, with furnace manufacturers being no exception to this rule. For example, it is not unknown for furnace manufacturers to call their furnaces "high efficiency furnaces" even when their annual fuel utilization efficiency falls below 90 percent, which is the dividing line that the Department of Energy uses to separate high efficiency furnaces from other furnaces. Summed up, the fondness for sales language on the part of furnace manufacturers is one more reason that you should put your trust in numbers as well as the experiences of others instead of the promises of the furnace manufacturer, which has strong financial incentives to make its furnaces sound as promising as possible.
Timing a Furnace Replacement
Choosing the right time to replace your furnace can make a great deal of difference regarding the benefits that you can expect to get from your decision. Generally speaking, the older that your furnace happens to be, the sooner that you should start saving up for a furnace replacement because older furnaces tend to become less and less efficient due to accumulating wear and tear even when they remain fully-functional. In some cases, the situation is much more clear-cut, with an excellent example being a broken-down furnace that would cost more to repair than to replace, meaning that there are next-to-no benefits to holding onto it. Regardless of your timing, if you decide to get your current furnace replaced with something more efficient, you should make sure to do so before the winter can arrive because you do not want to be caught without a functioning furnace when the colder temperatures set in.
Search for Rebates
The government has a strong interest in making sure that people switch over to efficient furnaces as soon as possible. After all, increasing use of efficient furnaces means the same results while using less power, which in turn, means a much smaller load on the local power grid. Furthermore, less use of power means less pollution, thus making it a critical component in the efforts to curb the threat of climate change caused by the emission of greenhouse gases. Given these facts, it is no wonder that the government often offers rebates as well as other incentives to interested individuals as a way of convincing them to take that step as soon as possible. As a result, if you are thinking about switching over to a high efficiency furnace, you should research to see what incentives are available to you so that you can get the results that you deserve at the best price possible.
Choose the Right Contractor
Finally, it is important to remember that ensuring an efficient furnace is about the installation as much as the make and model of the furnace because a bad installation can make it much harder than it needs to be for a furnace to perform its intended function. As a result, when you have made the decision to buy an efficient furnace, you should make sure to choose a contractor that you can trust as well. For that matter, you should see if your local contractors have special deals that can be used to cover more than one part of your home, which can mean incredible savings if it has more than one aging system. As always, choosing a contractor that you can trust is a simple and straightforward matter so long as you are willing to put in the time and effort. In short, choose one that specializes in providing exactly what you need, check up on their credentials as well as their claims, and make sure that they are fully licensed, bonded, and insured for the most reassurance.