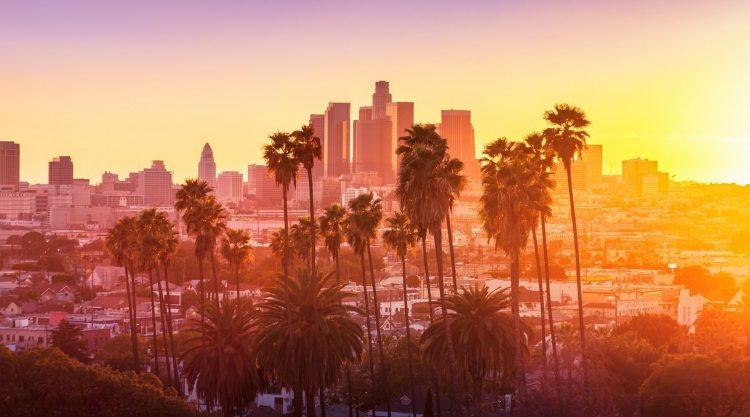 As the country begins to get back on track with employment rates and opportunities, California appears to be adding jobs to its economy faster than anywhere else in the United States. The past few years have seen improvement in California's job opportunities and that promises to continue to rise. California has several major cities where job opportunities are more prevalent. Suburbs of these cities provide nice places to raise families with good housing and low crime rates.
Following are the 10 best places to work in California.
1. Irvine
Over the past 2 years, Irvine, California has been considered one of the best places to live and work in California. For a large city, Irvine has a good school system, real estate is affordable, there are family friendly activities in Irvine, and the city is consistently named in the top for economic growth. Located in southern California, Irvine was organized as a planned city in the 1960s. Today, the population is over 258,000.
Irvine is home to many national and international company headquarters. A hub for technological companies, industries located in Irvine include ATEN Technology, BAX Global, eMachines, Epicore Software Corporation, Quicksilver Software and Paragon Software Group are just some of the companies headquartered in Irvine. Education also provides jobs in the city. UCLA Irvine, Concordia University, and several other university campuses are located in Irvine. Other major companies in Irvine include Allegron, Blizzard Entertainment, Parker Hannifin, B. Braun Medical and Western Digital.
Irvine has benefits for living and working. The median household income in the city is $99,000. The median house sells about $700,000. Irvine home values have recently increased over the past few years. With major businesses located in Irvine that increasingly offer job opportunities, Irvine is both a safe and economically successful place to live.
2. Freemont
Freemont is located in central California and on the west coast in the East Bay region of San Francisco Bay Area. It is close to Silicon Valley. Freemont's population is over 200,000. The median household income in the city is $104,000. The median house value is $776,000.
With its close proximity to San Francisco and Silicon Valley, Freemont has a large corporate presence offering job opportunities. Companies with headquarters in the city include Lam Research, Ikanos Communications, Corsair Memory, Oplink Communications, S3 Graphics, Exar, Volterra Semiconductor, and Antec, Inc. Other major employers in Freemont are Tesla Factory, Western Digital, Boston Scientific, and Washington Hospital.
3. San Jose
San Jose is located in the heart of Silicone Valley in the San Francisco Bay Area. It is a technology center with many high paying job opportunities. As the 3rd largest populated city, San Jose has over 1 million residents. The population and economy of the city grew substantially during the 1990s when Silicone Valley became a technological center of the world.
As Silicon Valley developed, San Jose was in the center. Computer, microprocessor and technology engineering caused the influx of jobs and population in the 1990s that would slow down in the early 2000s. The economy has improved over the years and San Jose is a great place to live and work. Several major California universities in the area, including UC Berkley, UC Santa Cruz, San Jose State University, CSU East Bay, and Stanford University bring graduates into the area to work in the computer science and engineering fields.
Many major companies have headquarters in San Jose. These include Adobe, Cisco Systems, PayPal, eBay, and Rosendin Electric. Other companies with facilities in San Jose include Lockhead-Martin, Hewlett- Packard, Qualcomm, IBM, and Kaiser Permanente. Samsung Semiconductor has its North American headquarters in San Jose. Several other major companies have a large presence in San Jose. The median household income is $77,000, and the median household value is $800,000.
4. Folsom
Folsom is located in central California in Sacramento County. The current population is over 73,000. The city has been named one of the best places in the state to raise a family. Folsom has seen steady growth in population bringing in a workforce educated in technology from nearby universities. Because it is located in a central region of California with access to transportation, Folsom is a good place for businesses to locate. Intel, Micron and PowerSchool are some of the companies that are headquartered in Folsom.
Its proximity to California's state capital provides employment for residents of Folsom in Sacramento. The largest employer in Folsom is Intel. California State Prison and Folsom State Prison are also large employers. The median household income in Folsom is $95,600, and the median home value is $474,000.
5. Palo Alto
Located in the San Francisco Bay area and within Silicon Valley, Palo Alto has major employment possibilities. Palo Alto is home to more than 70,000 companies and employs nearly 100,000. The city's population is over 67,000. The median household income in Palo Alto is $122,400, and the median home value is $1 million.
Stanford Research Park is located in Palo Alto and houses many prominent technological firms. The research park is close to Menlo Park which is home to many venture capitalists. Major companies located in Palo Alto include Amazon, Hewleett-Packard, Bon Appetit Management Company, Xerox, Palo Alto Research Center, VMware and Playdom. Other companies with offices in Palo Alto include AOL, Dell, Groupon, Skype and many others.
6. San Diego
San Diego may be known for its beaches and warmth, but it is also a good place to live and work. The population is over 1 million, and San Diego is the 8th largest city in the United States. The median household income is $63,400. The median home price is $455,000.
The main workforce in San Diego comes from the military. Defense contractors General Atomics, NASSCO and Cubic are headquartered in the city. International Trade and Research are also major employers in San Diego. Because of its proximity to Mexico, San Diego can operate as a Foreign Trade Zone. Bumble Bee Foods and Chicken of the Sea have San Diego headquarters. Forbes has named San Diego the best city in the country to begin a start up company. Major employers in San Diego include the US Navy, UC San Diego, Sharp HealthCare, Quallcom and Dexcom.
7. Clovis
Clovis is located in Fresno County in central California. The population is $100,000. The median household income is $64,000. The median house price is $305,000. Nearby Fresno is the economic hub of the San Joaquin Valley. Saldino's, Valley Yellow Pages, Zacky Farms and California Ag Today Media are based in Fresno. Clovis' major employers are the Unified School District and the Community Hospital. Clovis is a safe, affordable place to live in and is close to major work opportunities.
8. Ridgecrest
Ridgecrest is located an central California in the arid Indian Wells Valley. The population is 28,000. The median household income is $61,000, and the median home price is $166,000. Ridgecrest has a low crime rate and is family oriented.
Job growth in Ridgecrest is on the rise. Over 50,000 businesses are located in Ridgecrest with less than 10 employees. There are 426 businesses with more than 250 employees. Media, automotive, financial, telecommunications and manufacturing are the major employers of Ridgecrest.
9. Pacifica
Pacifica is located in San Mateo County on the coast of the Pacific Ocean near San Francisco. The population is 38,000. The median household income in this beach community is $96,000. The median home price is $869,500. Close to San Francisco and other Bay Area cities, there are plenty of employment opportunities if you live in Pacifica. Pacifica attracts workers who are employed at the major corporations and headquarters located in the Bay Area. Pacifica is a beautiful place to live with its beaches and rolling valleys.
10. Lake Forest
Located in Orange County, Lake Forest has a population of 78,000. The median household income is $85,000. The median home price is $607,000. Lake Forest's southern California location makes its residents accessible to work in nearby cities with major Avionics Corp. are the largest employers. Lake Forest prides itself with assisting business start ups.