One of the most popular types of blankets available today is the electric blanket, which heats up to provide warmth on demand. Those in warmer areas often use electric blankets during colder months instead of cranking on a heater, while those in colder climates may find them handy year round. Electric blankets used to all have the same standard look, akin to something one would see in a hospital — drab, plain, but still efficient. They were hardly ever left out during the day because few models back then complemented bedding sets.
Today, electric blankets not only work more efficiently and integrate a higher level of technology, they actually look nice. It's easy to find an electric blanket to suit your decor, and you can also use them any time of the year instead of having several blankets filling up your closets. Many models now feature low voltage, which makes them safer and less prone to overheating.
Here are ten of the best electric blankets on the market.
This heated blanket from Beautyrest not only looks great, it has a wide range of heat settings that goes from 1 to 20. Putting the setting on 10 will provide enough warmth for most people, but if you ever need to get really toasty this blanket will do the job. Dual temperature controls make this blanket well suited for couples, and the blanket is available in sizes twin through king. Color choices include grey, garnet, sapphire, chocolate brown, and vanilla.
The Serta Luxe Plush Microfleece Electric Blanket not only has dual controls, it's low voltage and will help you save on energy costs. The wires in this blanket are quite thin, which means you won't have to worry about feeling them throughout the night. The exterior of this blanket is made of super soft microfleece and its appearance allows it to blend in with just about any bedding. Sizes range from twin to king and there are four color choices: cloud, pearl, sapphire, and topaz.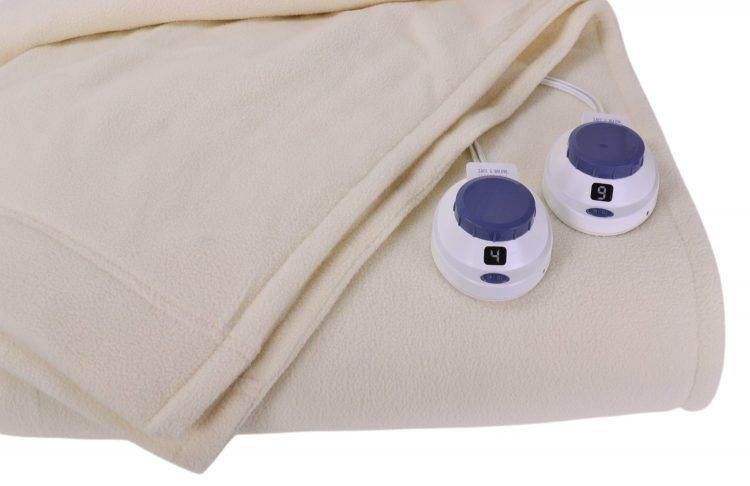 Not only is this Soft Heat electric blanket versatile and suitable for year round use, it can be placed into the washer and dryer. It has low voltage, thin wires, and separate zones with dual controllers. After ten hours the blanket automatically shuts off for safety, and it also has a pre-heating feature that helps warm your sheets before you go to bed.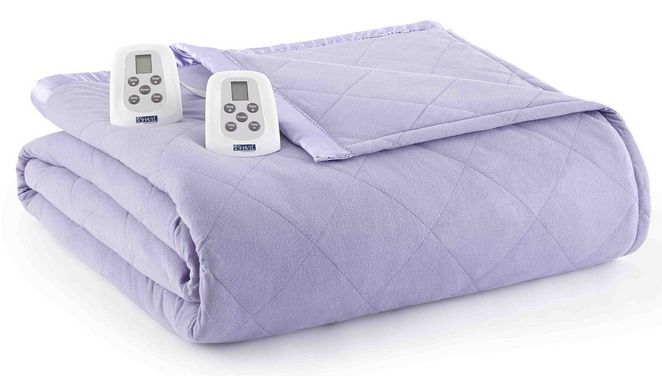 The Thermee electric blanket is one of the few that goes up to California king size. It's also available in a wider range of colors than most electric blankets, and it has many convenient features. The blanket has seven layers of quilted microfleece, and it is machine washable and dryer safe. The Shavel Thermee blanket includes eight heat settings and a ten hour automatic shut off feature, plus its long 16-foot electric cord guarantees you won't have trouble plugging it in near your bed.
Sunbeam's Luxurious Velvet Plush electric blanket is a dual-zone model with controllers, auto-shut off, and 20 different heat settings. It also includes an intuitive system that adjusts throughout the night to keep a steady temperature, meaning no more dealing with hot and cold spots. The feel of the materials is very soft and smooth, and the neutral light beige color won't disrupt the aesthetic of your room.
This quilted fleece blanket is perfect for those who want a reliable model on a budget. It works well, looks good, and has a price tag of about $40. An easy to use controller with ten heat settings, 10 hour auto-shut off, and quilted channel design make the Sunbeam Quilted Fleece Heated Blanket even more of a bargain. It can be placed into the washer and dryer without issue and comes in twin, full, queen, and king sizes. Color choices include garnet, ivy, lagoon, mushroom, seashell, walnut, and acorn.
Let's say you want a heated throw for snuggling on the couch or in your favorite chair, or you'd like an electric blanket with a fun pattern instead of a solid one. If that's you, the Sunbeam Electric Throw meet your needs. It measures 50 inches by 60 inches, has a three hour automatic shut off, is made of soft Sherpa fabric, and comes with three heat settings. It's available in solid and patterned choices, including a stylish damask with teal and beige.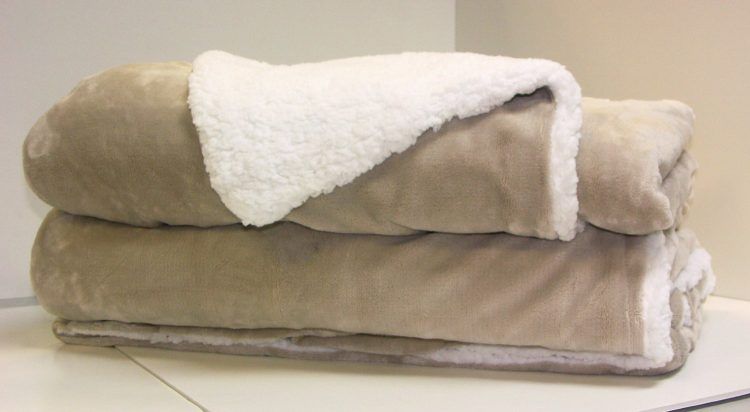 The Biddeford washable Micro Mink/Sherpa electric blanket is ideal for those who want a good amount of warmth year round. Outside of the winter and fall, you can easily use this blanket without turning it on and still remain comfortable and cozy in bed. It's available in sizes twin through king and comes in two neutral colors: linen and sage. This blanket has digital controls, and dual zones are integrated into the queen and king sizes.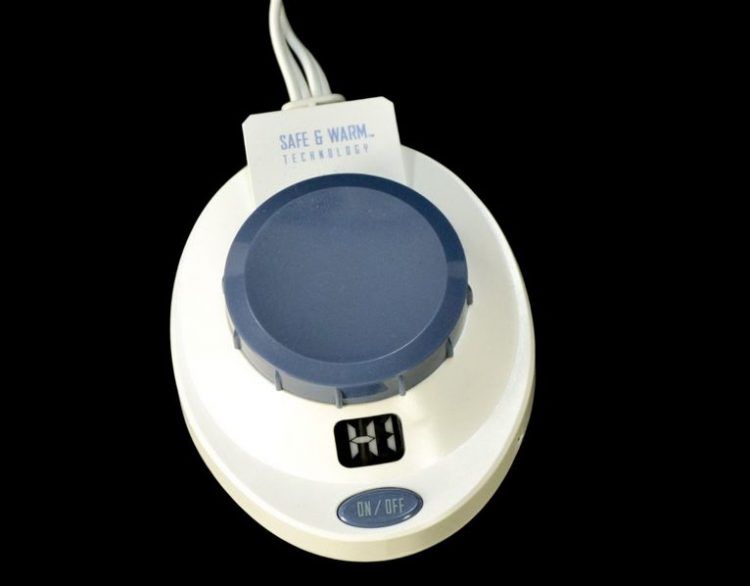 One of the most high end looking electric blankets that you can buy is the Serta Ultra Plush. It has the look of a more expensive fabric, is very soft, and you'll feel wrapped in warmth and luxury while using it. This low voltage electric blanket has pre-heating, separate zones, automatic shut off after ten hours, and is washable and dryable. One of its best features is that its fabric is anti-pill, so it will last a long time and continue to look great for years on end. This electric blanket is available in full, queen, and king sizes.
The Sunbeam LoftTech Heated Blanket is all about ease and convenience, and it features a ComfortTech digital controller with push buttons. It's a consistent performer, is washable and suitable for placing in the dryer, has a pre-heat feature to warm cold sheets, and is available in three different colors. The LoftTech electric blanket's sizes range from twin to king.