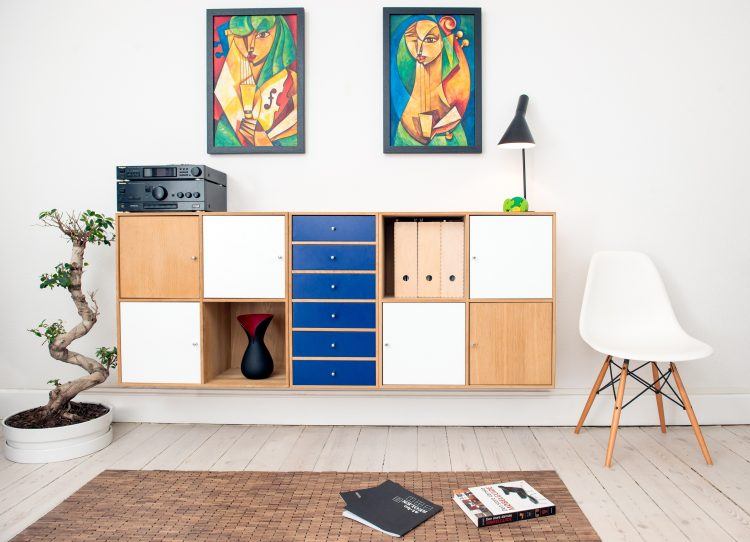 Design TV shows always make decorating your home look so simple. Yet, designing your home can quickly become an overwhelming prospect, often leading to what can be called 'decision paralysis'. Decorating your home shouldn't be a frustrating task that you dread. Instead, it should be a way to inject happiness and beauty into your everyday surroundings. Here are some helpful tips to help you master your next at-home interior design project.
Think About Color
Fill your home with colors that you love. If you're into bright and bold, don't be afraid to experiment. Some colors that you pay want to think about using are red, blue or green. You can even go for a variety of shades or less traditional colors—such as turquoise. If bold colors aren't really your thing, though, then there's nothing wrong with living in the neutral zone either. Just make your neutral decor pop by bringing in different textures, patterns, and materials to still give your space depth and variety. Keep in mind that the colors you use throughout your home should complement each other, as you'll most likely be able to see multiple rooms from any given point in your home.
Make Sure You Love It Before You Buy It
The most important thing that you can do when decorating your home is to fill it with items you absolutely love. Don't go out and buy something you kind of like just because it's trendy. Without a doubt, within a few months, you'll hate the piece you bought that is now out of trend, and you'll literally groan every time you walk by it. If you fill your home with pieces you absolutely love, your home will always make you feel good inside. One good way to ensure that you love something is to go shopping around without buying anything. Just look and take notes or pictures of the things that you want. Then, go home without the items and let yourself think about it over the next week or two. If it's something that you still want after letting yourself think, then it's definitely worth buying.
Remember Design Scale
A common design mistake that many people make is to have the wrong size of furniture in a space, like a large sectional that stretches wall to wall, leaving little room to walk. Cramming too much bulky furniture into one room can actually make it feel smaller and more claustrophobic. Instead, stick to furniture that is appropriately sized for the room. If you have a small room that seems crowded with just a regular sofa, consider replacing it with just a love seat instead. Furniture stores, such as West Coast Living Thomasville, can also be great resources for getting help with furniture placement and finding furniture that's sized appropriately for your space. Once you think that you like something, though, it might be a good idea to double check. Take down the measurements of the piece of furniture that you like and take pictures of it as well. Then, go home and plan out where exactly that piece is going to be put using those measurements so that you can get an idea of how much space it will take up.
When in Doubt, Feel Free to Copy
When it comes to working with the interior design of their home, a lot of people tend to get stuck on the creative aspect of it. They may not feel talented enough to pull off something beautiful like the professionals. If you're one of these people, then copying other's work is definitely advisable. Get a stack of magazines that feature lots of different types of rooms. Narrow in on the rooms that you like best and take note of what items are in the picture that you like. Is it the bed frame? The wall art? That cozy-looking rug? Whatever it is, you can get it and incorporate it into your own home design—even if you have to recreate it to the point where your room looks like it just popped out of the magazine.
Designing your home should be a fun experience that allows you to bring a little bit of you into the room. Follow these great design tips to make your next at-home interior design project a guaranteed success.
Save