When it comes to interior design, many people focus solely on furniture and tend to forget that wall space is almost as important as floor space. Without anything on the walls, your home can look incomplete and unwelcoming. However, the typical forms wall decor may not be of interest to you. Fortunately, wall sculptures offer a nice and creative alternative. Wall sculptures can work well in any room in your house, and they can really give your home a more complete and attractive feeling. Why not put your unused wall space to good use? Here are 10 beautiful wall sculptures to decorate your home.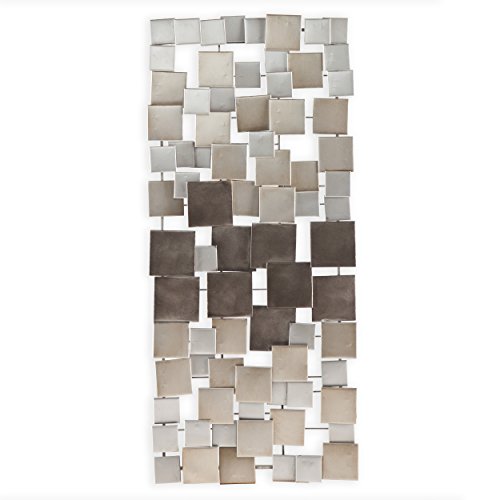 This unique wall sculpture has a beautiful geometric design that will add a nice pop of style to whichever wall you choose to hang it on.
Made from sturdy metal, this sun shaped wall sculpture can be a great addition to any wall in your home.
This all silver piece will add a striking and beautiful accent to your home. In addition, "Each handmade piece is signed by American artist Jon Allen and includes a certificate of authenticity."
Sold in three pieces this item features three different sized poppies that can be grouped together or placed alone.
Designed to be placed on a wall in any room in your home, this beautiful piece of handmade art is original and creative.
This item was designed to create " an amazing focal point on any wall" and can be easily hung in your home using the attached wall hangers.
This set of four panels boasts a beautiful modern design that is sure to leave you and all of your guests in awe.
Made of steel wire and boasting a brass finish, these decorative prisms can be mounted on the wall or placed on a table.
Offering a beautiful display of colors, this lovely wall sculpture boasts a "hand painted finish of earthy and glazed jewel tones."
Designed for both indoor and outdoor use, this lovely sun and moon inspired wall sculpture is made from recycled metal.