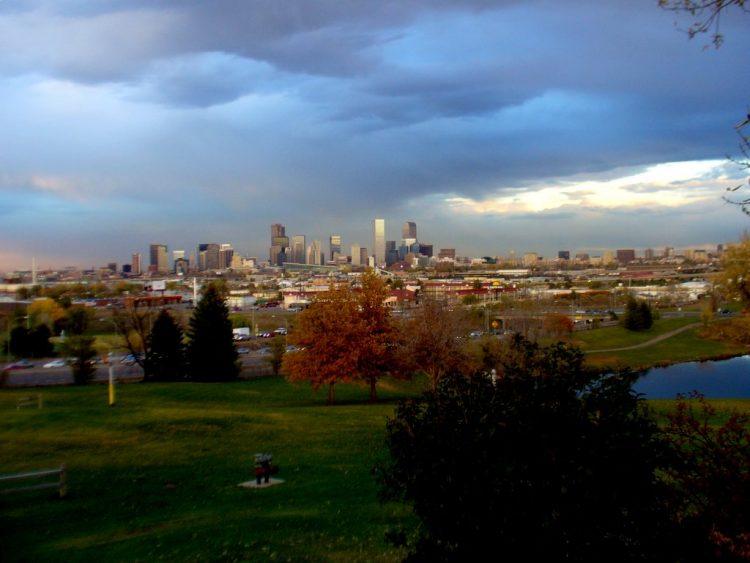 Barnum is a neighborhood on the west side of Denver, Colorado. At this location, you have magnificent views of Denver's skyline and the majestic Rocky Mountains.  It is one of a few places within the city limits of Denver that presently caters to middle class working families. It offers affordability and amenities for families such as walking trails, playgrounds, and dog parks.
According to a medical student, who resides in Barnum, the infrastructure of the neighborhood is in the process of being updated. The neighborhood promotes a sense of pride and self identity. It is also a neighborhood that is ready to experience "boom times". Today this neighborhood continues to welcome newcomers from all over the world as it has for hundreds of years.
History and Development
Barnum's history is legendary and unique. In 1878, P. T. Barnum of the Barnum and Bailey Ringling Circus purchased a tract of land on the western edge of Denver. The proposed plan was to use the land as a winter home for the circus animals. This plan never materialized and P.T. Barnum sold as much of the land as he could. His daughter, Helen, bought the remaining land for $1. Much of Barnum's initial development resulted from the efforts of Helen and her husband, William Buchtel. He served as the first mayor of an independent Barnum which was established in 1887. Barnum was annexed to Denver in 1896.
More residents, new businesses, and amenities resulted from the annexation. During the 1900's, the major events in our country's history brought changes to Barnum. Many small houses were built to accommodate the families of workers at the munitions factory. Following World War II, the development of Denver as a large metropolitan area caused rapid growth in Barnum. More working class families bought homes. New neighboring communities were developed. Residents of Barnum were faced with the question of where to live. As one set of residents left, others took their place. The population was becoming very diverse.
Changes Through the Years
Barnum's history basically reflects steady and slow growth for over more than a century. According to the reference source, If You Stick With Barnum : A History Of A Denver Neighborhood, the settling of working class families in the area contributed to Barnum's development. Early efforts to gain access to transportation, paved roads, and other basic amenities helped to define Barnum as a community devoted to improvement. Barnum has been more prosperous than other neighborhoods on the westside of Denver.
The neighborhood prides itself for having a strong sense of community. With many newcomers in the 1900's, some tensions emerged with long-time Barnum residents. A shared interest in promoting a high quality of life in the neighborhood and developing community organizations contributed to an easier transition. Barnum has changed from just a tract of land to one of the most popular and diverse neighborhoods in the USA.
Real Estate Trends
The 2016 trends are all about affordability, charm, and access to public transportation:
Affordability has topped buyers' lists of concerns for the past year. Potential buyers have researched and have identified affordable areas.
Buyers are seeking areas that are livable. They need to have popular stores, coffee shops and short transits to downtown.
Another trend is that buyers are looking for homes and neighborhoods with character and charm. Redfin reports that many buyers are discouraged by "cookie cutter" homes. They are seeking neighborhoods that make Redfin's list for exhibiting original architecture.
Neighborhoods with tree-lined streets are very desirable.
This indicates that buyers want to live in a neighborhood that keeps and relishes a hometown identity with convenient modern touches.
Statistics
Population:
Barnum has a current population of 6,045.
85% of the population is Caucasian.
African Americans comprise 2% of the population.
21% are Asian.
31% of the citizens are foreign born.
Income levels
A break down of the statistical data provides the following information:
The average household income is around $44,000.
76 % of households have incomes less than $60,000.
21% of households have incomes in the range of $60,000 – $124,999.
2.4 % of households have incomes greater than $125,000.
This indicates that the majority of the residents live in modest homes.
Schools:
The Barnum neighborhood has one school. It is an elementary school. It serves Preschool through fifth grade.
GreatSchools rates it 2 out of 10. Public middle schools and high schools are not located in Barnum. Student attend schools in nearby neighborhoods. Parents can contact schools directly to determine enrollment requirements.
Transportation in Barnum:
The area is moderately walkable. You are able to run some errands on foot. It's more convenient to use a bike for most trips. There are a few public transportation options, such as bus routes and a limited rail system. Most residents commute to work. The average drive time is 27 minutes. Improvements in mass transit are underway.
Crime:
Most crime rates are down when compared to the data of 2015:
Reported violent crime is down 21.6%
Property crime is down 16.8%
Rape is down 33.3%
Domestic violence is down 22.7%
Burglaries are down 11.9%
Car thefts are down 24.1%
Bike thefts are up 300.0%
Drug crimes are up 17.1%
Unfortunately, the increase in drug crimes mirrors the data of other suburbs.
Why Barnum is One of the Most Up and Coming Neighborhood in the US
Barnum has all of the trending real estate components. It has the rare combination of affordability and architectural charm. If you have a passion for older homes, then Barnum is the place to consider. The neighborhood has 722 homes that were built before 1939. They comprise Over 800 homes were built between 1940 and 1959. Also, if you prefer newer homes, they are available. Condo units are another option. A very important feature is the new light rail transit system that is under construction. Residents will be able to ride to the downtown area of Denver in just a few minutes.
The transit system is designed to be very convenient. Comfortable rides, affordable fares, and 24 hour service are the major features of the developing transportation system. Being able to use mass transit instead of driving is a sensible option for more people. Stations are located in easily walkable areas and good bicycle paths make traveling to the station easier. Due to the diversity of the population, Barnum offers an array of ethnic foods. People from other areas frequent these restaurants. Residents continue to embrace different cultures.
If you are looking for a pleasant and authentic place to live, then Barnum may have your dream home. The majority of houses are small, but they are built from high-quality authentic wood from the past. They reflect our history. In this area, you have space for a nice green yard with trees. You can have your own garden. Barnum may be one of the last neighborhoods in Denver that is comparable to small town living.
Sources:
https://barnumneighborhood.wordpress.com/
http://www.city-data.com/neighborhood/Barnum-Denver-CO.html