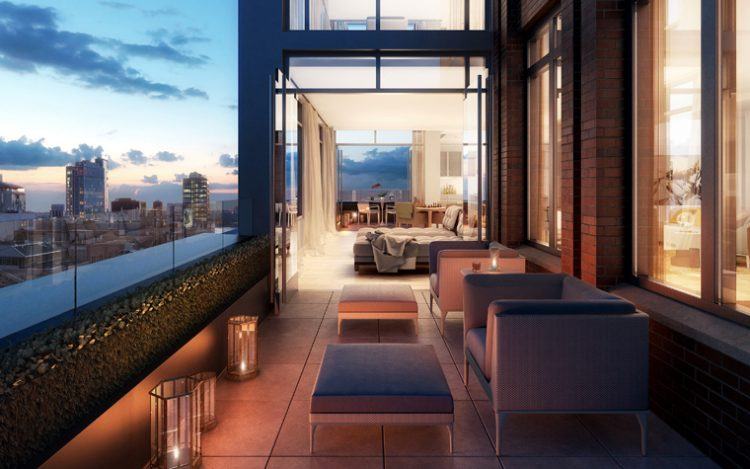 This just in: the average Manhattan condo now cost $3 million. Living in Manhattan does not get any better than having a condo to your name where you can retire to every night. Unfortunately, this is a luxury that many people cannot afford, and the circle of those who can is getting smaller with time goes, considering the soaring prices of condos in the Big Apple.
In spite of the talks about a slowdown in the luxury market, prices condominiums in Manhattan have been shooting up for the past several years. Today, an average condo in the city will cost you about $3 million, and CityRealty reports that this price is rising steadily. What is behind the sky rocketing prices of condos in Manhattan, and what does the future hold for the market?
A Market Starved of Accommodation
For a city that holds so many opportunities in millions of occupations, the population is high and housing units are hard to come by. Consequently, the short supply has seen the real estate market rebound from the hardships of 2008, resulting in average apartments and condos that sell for anywhere between $2.1 million to $9 million, depending on locale, size, and quality, among other factors.
In addition to the demand for luxury housing, developers' new approach to construction of condominiums has also contributed to the rising prices. CityRealty's latest report on the state of housing in Manhattan has revealed that realtors are developing bigger condos than usual, and this has undoubtedly contributed to the rising prices.
Today, there are fewer numbers of condo units in Manhattan, and this is further contributing to the housing shortage. On the brighter side, these condos are bigger than ever. In fact, when compared to the average size of a condo in the 2000s, it is evident that modern condos have grown significantly. This, of course, has also contributed to their soaring prices. Most condos in Manhattan today are 1500 square feet, and the average price per square foot is $2,000 – a figure that would be considered exorbitant in most other major cities in the U.S. In spite of this, the situation could be much worse.
Rental Conversions
Open land is not exactly plenty in Manhattan, and even developers are worried that buying open land and constructing from scratch would push prices way beyond the reach of most customers. Additionally, the tax incentives offered by the government for buildings that were constructed decades ago are about to expire, and this is expected to push tax rates up to 30%. These two factors, coupled with the rising demand for luxury living, have motivated developers to turn rental units into condos.
Rather than building from scratch, most developers are buying old rental buildings and converting them into condos. This is happening at a very fast rate as the expected tax hikes are undesirable for most landlords, most of whom would find it difficult to raise rent up by 30% to cover the extra costs. Although a $3 million price tag looks hefty for most people it is actually a good deal.
What about Super-Luxury Condos?
Considering that $3 million will get you an average condominium in Manhattan, how much, then, does a luxury condo go for? According to Bloomberg, developers in Manhattan and New York as a whole are redefining luxury in the same way that they are increasing the space of an average condo; consequently, the prices are astronomical and still soaring.
The construction boom witnessed in the past few years in the high-end real estate market is unlike any other witnessed before. New luxury condo buildings have been rising up in Manhattan in high-end areas such as Billionaires' Row, 432 Park Avenue, and 200 Central Pack South, among others. Thanks to buyers' seemingly insatiable hunger for comfort and luxury, developers have been holding nothing back when it comes to quality and opulence. In fact, the new condos towering over Manhattan are so luxurious that developers are terming them super-luxurious.
An even greater motivation for developers is fast proving to be the growing demand for the same condos among foreign investors, who are viewing them as securities against an increasingly volatile global economy. According to reports by the U.S. Treasury, most of the people buying these super-luxurious condos are wealthy investors, primarily from Europe and China, and the trend is fast picking pace.
Consequently, these condos are incredibly expensive. To put this into perspective, one of the new luxury condos located at the Rafael Vinoly Tower, one of the tallest towers in the city, recently sold for an incredible $26 million. This, however, is not even half of what the most expensive condo in the city is selling for. Although the two markets may seem worlds apart, they are intertwined and the evidence is in the mounting prices of average condos. CityRealty has come to the conclusion that the growing demand for the so-called super-luxury condos in Manhattan has contributed to the soaring prices of average condos as developers set their sights on making the most of the booming industry.
What the Future Holds
According to research conducted by Inman, the current trend of rocketing condo prices began taking shape only five years ago, in 2010-2011. In 2014, the average price for a condo in Manhattan was $2.5 million, which was still about $1 million more than in most other cities in the U.S. This price has risen to about $3 million in just two years, an illustration of how fast the prices have been rising. To this end, experts project prices to rise to about $3.6 million in 2017, and the figure could be much higher, considering the fast pace at which new luxury condos are mushrooming all over the city.
While this comes are bad news for potential buyers, it is the best news that developers have heard in years. Demand has been rising steadily in spite of the prices, and CityRealty projects that sales for 2016-2019 will total about $33 million. Naturally, smart buyers will try to buy a condo as soon as possible to beat the clock, and this subsequent demand will only push the prices further up.