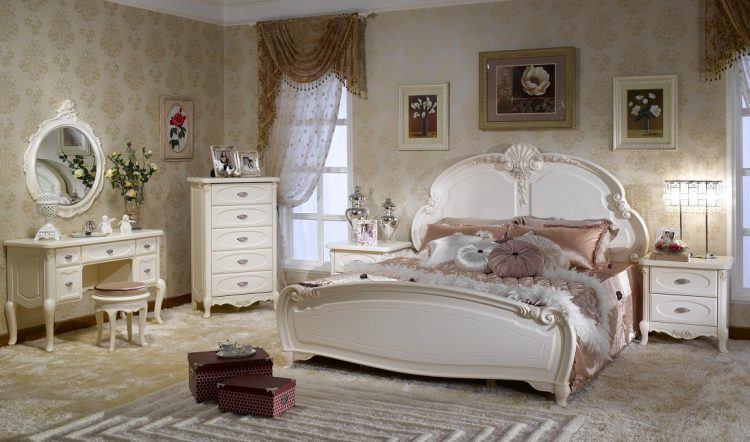 One of the classiest and most beautiful bedroom decors out there at the moment has got to be french decor. This type of decor makes for dreamy bedrooms that you just can't help feeling relaxed in. They are steeped in history, distinctive, and allow you to include your personal tastes too. Here are 6 bedroom styling tips to recreate French decor:
Decide On Traditional French Or Country French
There are two most common types of French decor. This is traditional French and country French. Traditional will usually incorporate more neutral colors and metallic finishes. Country French may include lots of different patterns and colors. The main principles of French decor remain the same, however.
Choosing Your Color Palette
Getting the color palette right is crucial when you want to recreate French decor in the bedroom. You need to make sure you choose the right colors for the theme, but also that they aren't going to be too stimulating. If your colors are too bright, they might just distract you and stop you from drifting off at bedtime. Some color schemes are quite cheerful, in tones of yellow and blue. Others are more demure, in plain black and white. Don't choose too many colors. It's always best to keep it simple. At least one neutral color will ground everything, if you must use brighter colors.
Incorporate Luxury Elements
Luxury doesn't have to mean impracticable. You can include luxury in a variety of different ways. However, all French bedrooms have luxury elements that really set them off. There are a few things you could choose to include here, from silky curtains to a huge lavish mirror. It all depends on what you'd like to invest in. Many French style bedrooms have a chandelier to include a touch of sparkle without being overpowering.
If space is tight, you could make your bed the focal piece of the room and add the finishing touches around it.  For example a luxury storage bed can keep the clutter hidden, whilst maintaining a classy design.
Buy Antique Or Vintage
Although you can buy new furniture items that appear to be antique or vintage, you can't beat the real thing. You can do this with any ornaments or items of furniture you like. Some even like to mix old and new for an interesting look.
Layer Your Textures
Having textures in any room stops it from looking drab. However, French decor is one theme that calls for layered textures more than any other. Tarnished planters, vintage looking cabinets, textured duvets and pillow cases, throws and rugs are just some of the items you can use to layer up your textures.
Avoid Over Styling
Although you should incorporate luxury elements, you don't want to go overboard. When you take a look at any French style bedroom, you'll notice that they are never over styled. This means you can afford to have wrinkled duvet covers, chipped paint on your furniture, and even old portraits. If you avoid buying too many pieces of furniture and ornaments, you'll avoid wasting space and creating visual clutter too. As French decor calls for understating more than anything, it's a good theme to go for in other rooms, such as small city dining rooms. You'll get a great look and save lots of space.
French style bedrooms have a ton of appeal. Use these tips to recreate one for yourself!