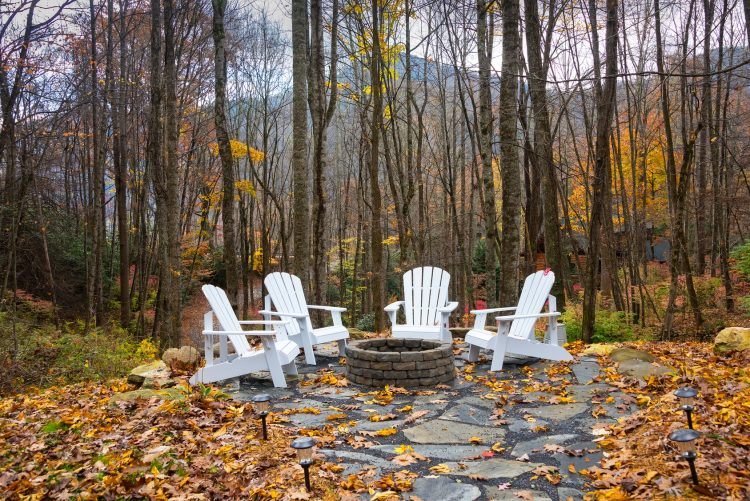 Every season has its unique taste and design. When the smell of rain and the sound of falling leaves fill the air, you know it's time to kiss goodbye those blooming roses and redesign your backyard patio for the fall. So let's get busy with some of these timeless backyard patio design projects and welcome autumn with open arms.
Pumpkin Patches
Pumpkins are quite popular in the fall for their rich colors and yummy tastes. Start collecting pumpkins for your fall recipes by creating a nice pumpkin patch right on your backyard patio. You can put some on the floor, while letting others sit on your patio furniture. Hang a garden sign on your patio and send a scarecrow to guard your precious possession.
For a more advanced pumpkin patch setup, transform your used pumpkins into timeless autumn decors by carving a design right on the face. Light a candle in them at night to recreate that warm and inviting feeling of fall.
Brighten Your Patio Space
As much as you may love your purple, yellow, and green furniture set, those summer floral patterns will just have to go. Refurnish your patio space by dressing up your patio furniture with colors of red, brown, and orange. For an easy DIY solution, you can get some knitted, bright furniture covers to give everything a rich, autumn appeal. To protect your patio from windblown elements and rain, you can also install some outdoor patio curtains. Choose bright fall colors or fall-related patterns to enjoy a warm, private space right in your backyard.
Wind Chimes and Bottled Trees
There are a lot of winds howling around the neighborhood. Take advantage of Mother Nature's energy and install a few wind chimes on your patio. For a full symphony, hang some colorful bottles on your tree and decorate them with ribbons. They will not only capture the versatility of autumn, but also the music of the season.
Try Paper Lanterns
We all like candles for their smell, warmth, and ambivalence. However, lighting up a candle or two in your patio may make a few neighbors nervous — especially on windy days. Instead investing in artificial electric candles, you can give paper lanterns a try. These beautiful decors can brighten up any patio design with its sophisticated colors, shapes, and sizes. If you need some help with choosing a paper lantern that reflects the spirit of autumn, the traditional round, orange paper lanterns is your go-to solution. This lantern style emulates the shape and color of pumpkins. They will look beautiful no matter where you hang them.
Fall Garlands
Homeowners wanting to have some "fall plants" in place without actually growing new plant species will find fall garlands to be a convenient alternative. Not only do these garlands come in all kinds of lengths and designs, they can be creatively used to wrap around your patio and give the space a feel of formality. Be it a garland made of fallen leaves, acorns, pine needles, or a combination of all, your fall garland will look stunning if you weave it together with a string of light.