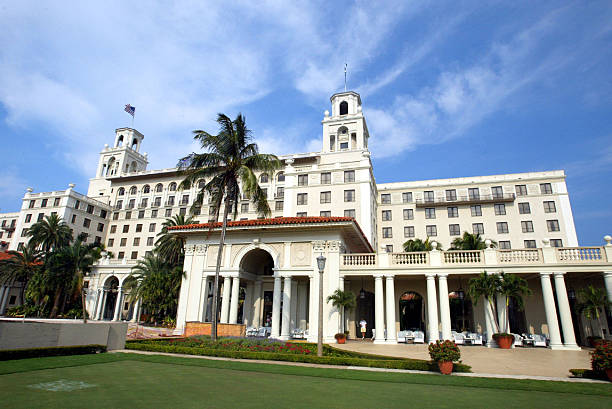 When it comes to vacation destinations in the United States, Florida is at the top of lots of people's lists. There's just something about the Sunshine State that makes people feel comfortable and relaxed. But with so many places to choose from in Florida alone, it can be hard to narrow it down. well, while places like Miami and Orlando are usually the first places people think of, Palm Beach is also a great option. Located on the east coast of the state, Palm Beach Florida is a relatively small town that sees a seasonal spike in population each year. So if you're trying to plan the perfect Florida vacation, you might want to consider heading to Palm Beach. Keep reading for 5 reasons you should visit Palm Beach Florida.
Lots of hotels
Palm Beach Florida may not be a big place, but it definitely has no shortage of hotels. Finding a place to stay during your vacation won't be difficult. According to data, "Palm Beach County has more than 16,000 hotel rooms available, ranging from hotels along the coast to properties adjacent to the Intracoastal Waterway to those in walking distance to historic districts. Palm Beach County hotel occupancy climbed in 2014 to 73.4 percent compared to 71.6 percent".
Beautiful beaches
Any town that has the word beach in its name isn't likely to disappoint when it comes to beaches. Palm Beach certainly isn't the exception. As you can imagine, the beaches are one of the town's best attractions and you'll definitely enjoy spending your days hanging out by the water.
Amazing restaurants
Who doesn't love to enjoy lots of good food while their on vacation? During your trip to Palm Beach Florida, you'll find that there are plenty of local restaurants with great food. From upscale to casual dining, there are lots of options to pick from. No matter what kind of food you're looking for, you'll likely be able to find it in Palm Beach. Plus, celebrity chefs have been opening up restaurants all over Palm Beach.
Lots of shopping
Did you know that Palm Beach county is a great destination for shoppers? If you're the kind of person who likes to shop until you drop, get ready to drop in Palm Beach. From places like Worth Avenue and the Town Center at Boca Raton, Palm Beach is home to some of the best shopping in the country.
Arts and culture
Palm Beach Florida may not seem like a place that offers lots of chances to experience arts and culture, but it is. The Palm Beach area boasts several museums and other places to experience art including the Flagler Museum and the Society of the Four Arts.
Lead (Photo by Joe Raedle/Getty Images)