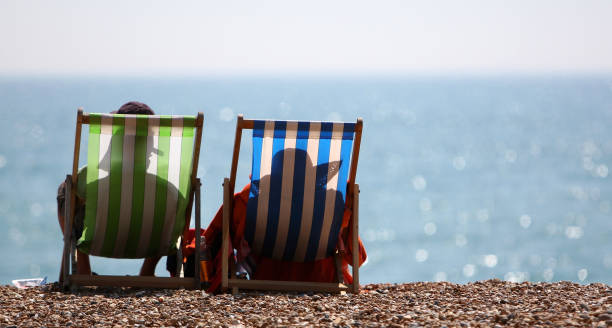 If you're getting near retirement age, you've probably already spent a decent amount of time thinking about what you're going to do next.  We've all heard the 'stereotype' about retirees flocking to Florida, and it's not just a myth. For lots of people, packing up and moving to a place with warm weather and a relaxed atmosphere is something that's at the top of the list. Seriously, who wouldn't want to spend their days soaking up sun and enjoying calming vibes? If those are things you're looking for, Boynton Beach FL could be the perfect place for you. Boynton Beach FL offers  almost all of the things most retirees dream of, and then some. Keep reading for 5 reasons Boynton Beach FL is a good place to live.
Beaches
If you're going to retire in Florida, you might as well do it in a place that's near the beach. Right? Living near the ocean is one of the biggest perks of living in Boynton Beach FL. It's nice to know that on a beautiful day, you can just head out to the beach and hang out by the water to enjoy activities such as fishing, boating, and swimming.
No state tax
Whether you're retired or not, the fact that Florida has no state tax is something that is appealing to everyone. However, for retirees, this is especially attractive because there is also no state tax on retirement income which means that you'll see a little bit more in your social security or pension checks than you would if you lived in a different state.
Warm weather all year
Florida's weather is one of the things that draws people of all ages to the Sunshine State. Located in the southeast part of the state, Boynton Beach FL has especially beautiful weather. Regardless of the time of year, you won't ever have to worry about any drastic changes in the weather.
Lots of over 55 communities
Boynton Beach FL has lots of apartment and condo communities that are specifically for people 55 years or older. This doesn't mean you'll be living in a complex with 'old' people. It simply means that these communities tend to be quieter and less hectic. On top of that, these communities usually offers lots of activities and chances to get out and socialize with other residents.
Growing community of retirees
With an increasing number of retirees moving to Boynton Beach FL, you know that you'll definitely be in good company if you decide to relocate too. This means there's a good chance that the overall vibe of the area will be laid back and relaxing.
Lead (Photo by Mike Hewitt/Getty Images)