Known mostly the home of Syracuse University, Syracuse NY is actually much more than just a college town. As one of the biggest cities in the state of New York, Syracuse is has a population of nearly 145,000 people, and its location has made it a very popular place. However, like many other places in New York, Syracuse isn't likely a place that pops up on most people's radars. After all "the city" isn't an easy place to compete with. However, although Syracuse may not be as big as many of the country's other major cities, it still has a lot of interesting things going for itself. Between various events and cool sites, it shouldn't be too difficult to keep yourself occupied. Here are 5 fun things to do in Syracuse NY.
Rosamond Gifford Zoo
If you're looking for a family friendly activity, and you've got an interest in animals, the Rosamond Gifford Zoo should be right up your alley. Founded in 1914, the zoo is one of Syracuse's most prized attractions. The location consists of more than 40 acres of land, and is now home to around 700 animals. The zoo prides itself on educating its visitors and also works hard to "ensure the survival of threatened and endangered species around the world." The zoo is opened every day (with the exception of Thanksgiving, Christmas, and New Year's Day) from 10AM to 4:30PM. General admission for adults is only $8, while children under two are free.
image via www.rentalcarmomma.com
E.M. Mills Rose Garden
Now that spring is finally insight, it's almost time to get out and start enjoying the warmer weather. Well, if you're in Syracuse NY, there's no better place to do that than at the E.M. Mills Rose Garden. At nearly 100 years old, this garden is home to thousands of roses from hundreds of varieties. This space is perfect for taking pictures, enjoying time with friends and family, or simply kicking back with a good book.
image via syracuse.com
Cranx Bike and Sports Park
Whether you're into extreme sports or not, Cranx Skate Park is certainly worth checking out. This indoor/outdoor facility has plenty of space for experienced riders and for people who are just looking to have a good time. Cranx is well-known for offering a good time, and it's a great place for people who are looking to dry something a little different. Admission for adult is only $20 during the week, and the park is open Monday, Wednesday, and Thursday from 2PM to 10PM; Friday from 12PM-10PM; Saturday from 10AM to 10PM; and Sunday from 10AM to 8pM.
image via tripadvisor.com
Catch a game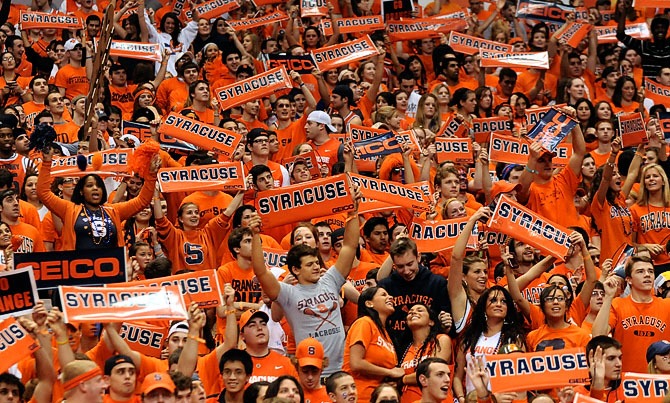 If you're a sports fan, then you'll have no problem finding some fun in Syracuse. With Syracuse University near by, the orange spirit is in the air, and the school's many teams are competitive every season. From football to basketball, each season the student-athletes at Syracuse put on a good show. Of course, if you're not a fan of the university, you may find yourself feeling like a bit of an outcast.
image via whsjohnnygreen.org
New York State Fair
Although this event is seasonal, it's definitely one that you won't want to miss if you're in the area while it's taking place. Each year, Syracuse hosts the New York State Fair – one of the biggest in the country. With a 175 year history, this awesome 12-day-long event has everything from rides, to concerts, to foods. No matter how old you are, there will definitely be something for you to enjoy at the fair, and you might even find yourself wanting to go more than once. This year's fair will be held from August 25 to September 5.
image via appinformers.com
lead image via downtownsyracuse.com