Virginia Beach may not be the most popular city in Virginia, but after seeing all of the things it has to offer you might just wonder why. Located right on the coastline, this lovely city has become a great place for tourists who are looking to enjoy beautiful beaches and a laid back environment. Whether you like kicking back and relaxing, or some high energy fun, this southern city has a little something for everyone. If you're planning on taking a trip to Virginia Beach, but are wondering what there is so to besides sit out on the beach, these options will definitely provide you with some awesome places to start. Here are 5 cool things to do in Virginia Beach Virginia
Virginia Aquarium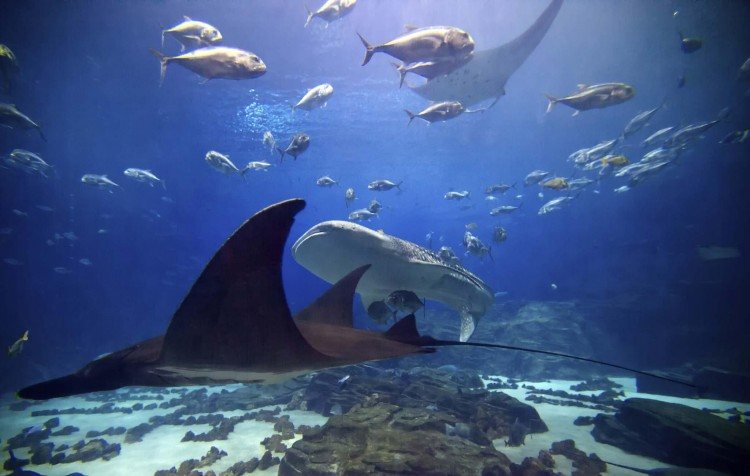 If you're looking for a family friendly activity that will be fun for people of all ages, then the Virginia Aquarium should definitely be at the top of your list. This awesome facility is one of the best aquariums in the country, and houses nearly 100,000 gallons of water. With the chance to see all of your favorite sea creatures, and even some that you've never heard of, this aquarium is both educational and entertaining. The Virginia Aquarium is open  from 9am to 5pm daily, and admission is $22 for adults and $15 for children ages 3-11.
image via choicehotels.com
Neptune's Park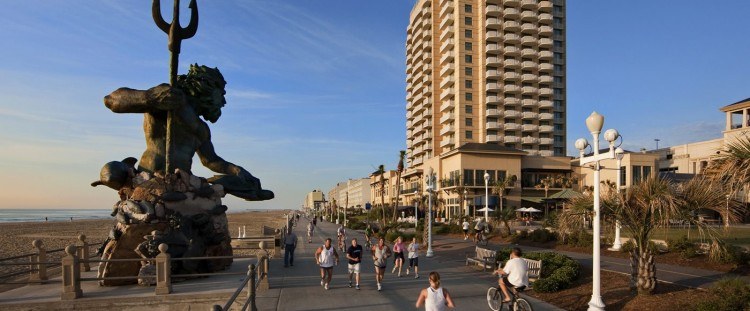 When the weather is nice, there's no better way to enjoy yourself than by getting out and taking in some fresh air. Well in Virginia Beach, one of the best places to do that is Neptune's Park. This park sits right on the water, and offers plenty of beautiful views as well as space for children to play. During the summer, there are various events held at Neptune's Park, and it's a great way to get out and experience some of the area's local culture.
image via hiltonvb.com
Ocean Breeze Waterpark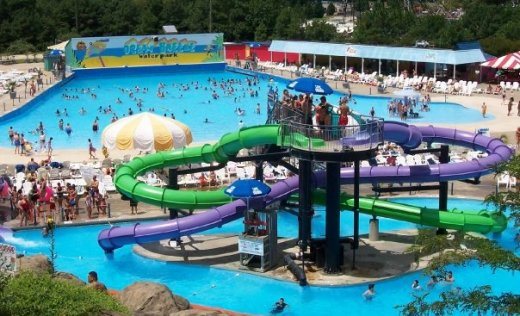 Face it, you're never too old to enjoy a nice day at a waterpark. There's just something about flying down a water slide at top speed that's enough to get almost anyone excited. With that being said, Virginia Beach's Ocean Breeze Waterpark is a great place to cool off and splash around with your family and friends. The park offers attractions for people of all ages and all skill levels, and on top of that, this location boasts "FREE PARKING, FREE SUNSCREEN and FREE INNER TUBES!" Seriously, who doesn't like free?
image via roadtrippers.com
iFly Indoor Skydiving
If you're interested in living on the edge, then iFly Indoor Skydiving is the perfect place for you. According to the company's website, iFly "is the experiential entertainment company that created modern indoor skydiving…we make the dream of flight a reality by giving our customers "wings" in a safe and reliable environment." This awesome indoor facility is all about giving customers the times of their lives, and many customers have said that their experience was incredibly fun and life changing.
image via tripadvisor.com
Virginia Beach Boardwalk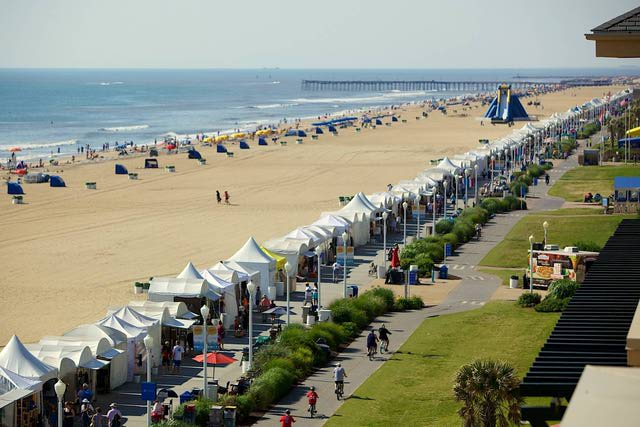 Everybody knows that you can't go to Virginia Beach without actually going to the beach. Well, if you want to spend some quality time by the ocean, then the Virginia Beach Boardwalk is where it's at. With three miles of ocean front paths, there's plenty of room to explore and "Along the boardwalk there's a variety of quaint outdoor restaurants and vendors offering bike and surrey rentals."  The boardwalk also has a separate bike trail for those who enjoy seeing the sites while cycling.
image via gosoutheast.about.com
lead image via www.roseandwomble.com