Also known as the City of Brotherly Love, Philadelphia is one of the largest cities in the country, and it's become a very popular place to live. Many people flock to Philadelphia to enjoy city live without some of the overwhelming crowds found in near by New York City. And while Philly is certainly cheaper than the Big Apple, it can still cost a pretty penny. After all, it's no secret that the cost of rent varies from place to place. What's expensive in some places may seem like a steal in others, and those living in big cities can expect to pay much more than people living in small towns. With that being said, it's always important to research what you can get for your money, and in Philadelphia, $2,000 can get you a wide variety of options. Whether you live in Philly or are thinking about moving there, this information will be able to help you put things in perspective. Here is what $2,000 will rent you around Philadelphia right now.
1 Bedroom, 1 Bathroom in University City
University City is a very popular area, especially for young professionals. It's located close to Center City (downtown) and getting around via public transportation is a breeze. However, as a result, getting an apartment in University City isn't cheap. $2,000 won't get you much space, but it will get you a nice and updated unit like this one which features tall concrete walls, underground parking, and lots of convenient amenities.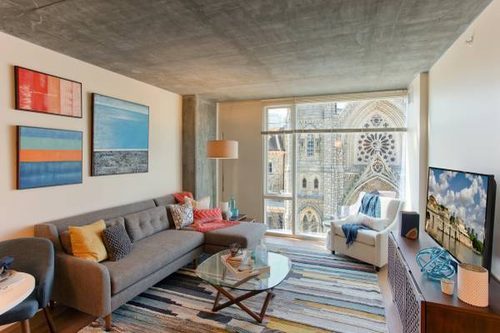 image via philly.curbed.com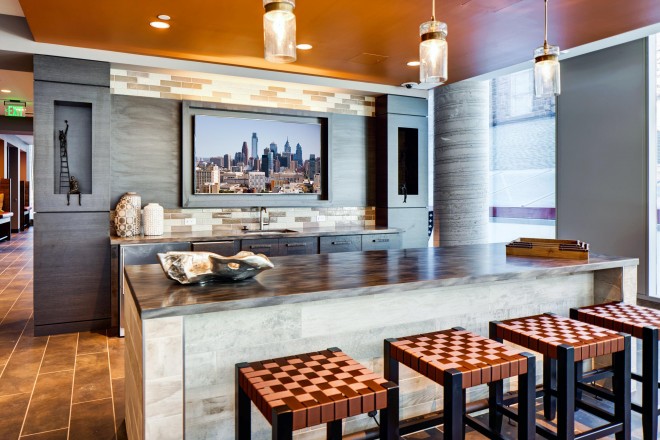 image via philly.curbed.com
2 Bedrooms, 2 Bathrooms in Northern Liberties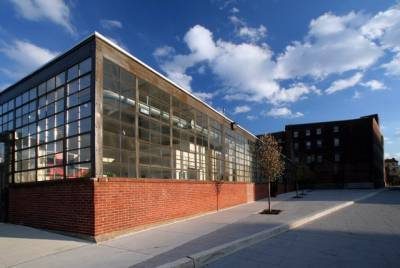 image via philly.curbed.com
Northern Liberties is also a popular area of Philadelphia, and industrial loft style apartment buildings like this one are great options for either living or office space. However, while $2,000 will get you a lot of space, there are fewer amenities and the units are a bit older than what you'll find for the same price in other areas.
2 Bedrooms, 2 Bathrooms in Fairmount
Located in North Philly, Fairmount is another popular area, and luckily, you can get a nice place for just under $2,000. For $1,990 you can get a luxury apartment with a rooftop deck, hardwood floors, granite countertops, and spacious walk-in closets. Tenants can also opt for private parking, and the unit comes with a washer and dryer.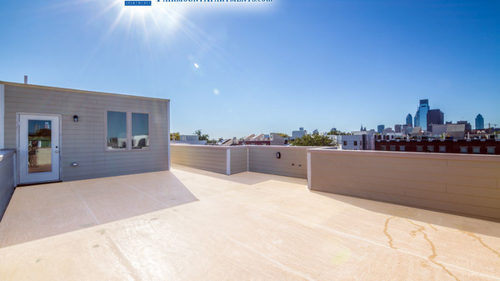 image via philly.curbed.com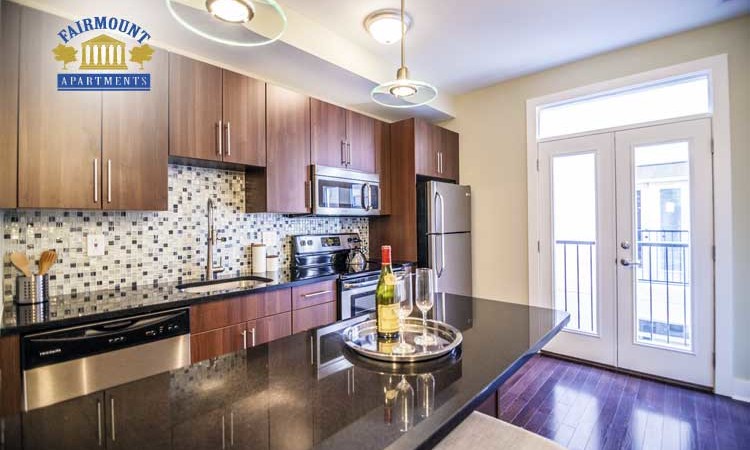 image via fairmountapartments.com
2 Bedrooms, 1.5 Bathrooms in Graduate Hospital
Since the Graduate Hospital area is located in Southwest Center City, you can expect to dish out some cash for a nice place. $2,000 will get you beautiful two-story townhouse with hardwood floors, a modern kitchen, and a patio perfect for entertaining guests. The first floor also features a wet bar and a fireplace which will add a little something special to your get togethers.
image via philly.curbed.com
3 Bedrooms, 2 Bathrooms in Fishtown
Over the last couple years, Fishtown has become a popular neighborhood in Philadelphia, but it's still pretty affordable. In fact, you can get the most bang for your buck in Fishtown at the $2,000 price point. This new development has an open floor plan, central air, a rooftop deck, and gated access.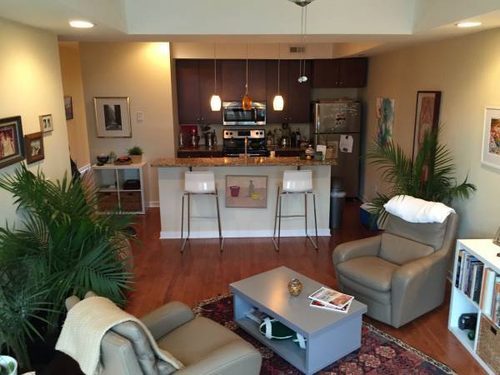 image via philly.curbed.com
lead (Photo by Spencer Platt/Getty Images)