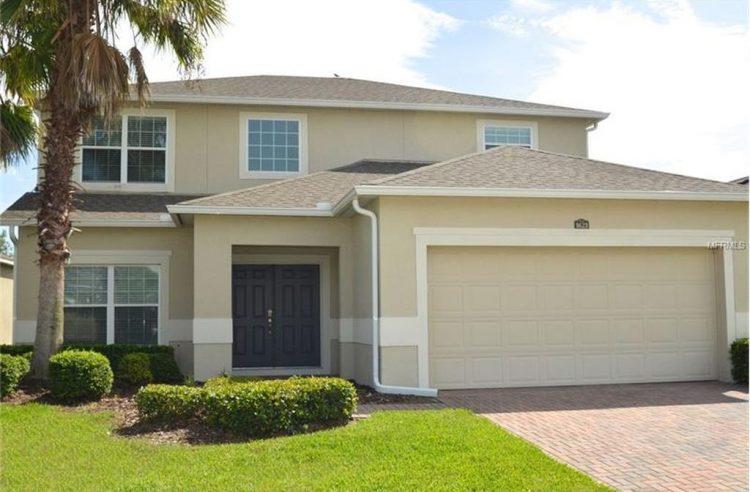 Just as home values vary drastically across the nation, the same is true for rental prices. In fact, rental prices tend to vary even more than home prices, and what a certain amount of money will get you in one city may not go nearly as far in another. States with a lower cost of living usually have plenty of roomy rental homes available, while cities that are expensive are fiercely competitive with small apartment units and high rents. Here's what $2,000 a month rent can get you in different parts of the U.S.
1. McAllen, Texas
http://www.zillow.com/homedetails/7716-N-5th-St-Mcallen-TX-78504/66970500_zpid/
Size: 4 beds, 4.5 baths, 2,806 sq. ft.
McAllen is a quickly growing city that's not far from Dallas, but it has rent prices that are more reasonable. If you were looking for a house in town, $2,000 a month rent could get you this gorgeous home with great architectural details. At over 2,800 square feet there's plenty of room to spread out, plus it has an attached garage. Being in a nice area is a definite plus, as are the upscale finishes and decent sized backyard.
2. Honolulu, Hawaii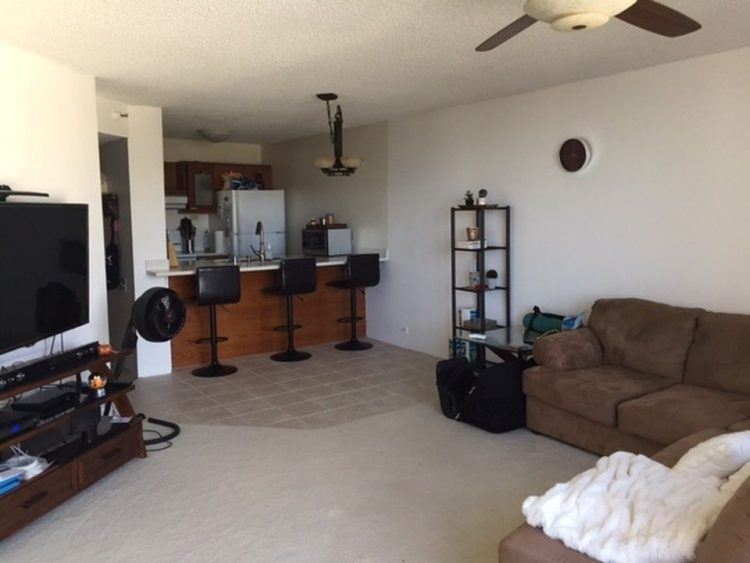 http://www.zillow.com/homedetails/N-Beretania-St-Honolulu-HI-96817/2096483077_zpid/
Size: 1 bed, 1 bath, 716 sq. ft.
Honolulu is an expensive city to live in, so $2,000 a month rent doesn't go as far as it would in most places on the mainland. For that amount you could expect to snag a nice little condo such as this one. It has one bedroom and one bathroom, and it also comes with free cable TV. The unit is in a building with some nice amenities, including an elevator, pool, and grilling stations.
3. Omaha, Nebraska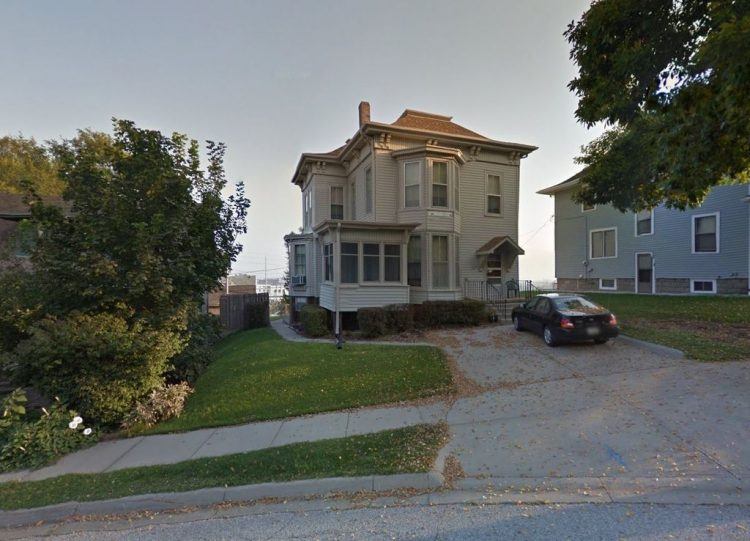 http://www.zillow.com/homedetails/900-Forest-Ave-Omaha-NE-68108/75835355_zpid/
Size: 5 beds, 2 baths, 2,200 sq. ft.
This rental in Omaha has tons of character and history. It's also a good size and would be perfect for a family or roommates looking to save money while also having plenty of space to themselves. It's in a revitalized area, there's plenty of entertainment and shopping nearby, and the finishes inside look nice.
4. Greenville, South Carolina
http://www.zillow.com/homedetails/8-Casey-St-Greenville-SC-29601/121269905_zpid/
Size: 3 beds, 2.5 baths, 1,554 sq. ft.
There are so many rental homes in South Carolina that are charming inside and out, including this gem. For $2,000 a month rent it's not half bad, especially since it's within walking distance of downtown and several beautiful parks. The neighborhood is a nice one, and there's plenty of room for renters to park.
5. Urbana, Illinois
http://www.zillow.com/homedetails/710-W-Nevada-St-Urbana-IL-61801/2104786031_zpid/
Size: 4 beds, 1.5 baths, 1,500 sq. ft.
Cities such as Chicago are notorious for having super high rent prices, but in other areas of Illinois renters can find better deals. This is an older duplex, but it's not short on space. This rental doesn't look the spiffiest and it's not remarkably designed, but it does have a full attic and full basement — if you have a lot of things to store or you simply desire ample room, this would be an ideal place to rent. The neighborhood that the home is in is a decent one, so this rental's price is just right.
6. Fresno, California
http://www.zillow.com/homedetails/786-W-San-Madele-Ave-Fresno-CA-93704/18711109_zpid/
Size: 3 beds, 3.5 baths, 2,422 sq. ft.
If you want to see a state with sky high rents, look no further than California. Real estate and rental prices have been going crazy there over the last several decades, but on occasion you can find a property that's not eye-wateringly expensive. This three bedroom home in Fresno is an older property that's been well maintained. It has a refined and classic look inside, and the neighborhood is located in Fig Garden. For $2,000 a month rent in Fresno, you could certainly do a lot worse than this lovely home.
7. Orlando, FL – A furnished rental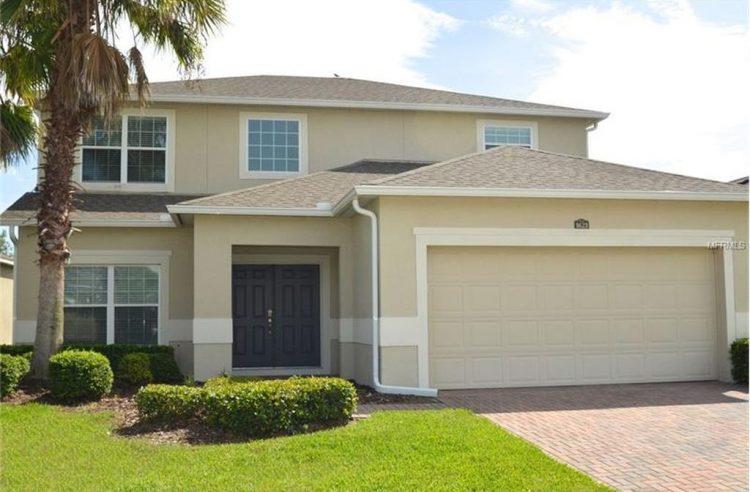 http://www.zillow.com/homedetails/1621-Plantation-Pointe-Dr-Orlando-FL-32824/99727092_zpid/
Size: 5 beds, 3.5 baths, 2,740 sq. ft.
Because Orlando is a town that gets many short term visitors, it's not uncommon to find rentals that are completely furnished. This home has five bedrooms and all of the furniture you'd need from a dining set to beds and sofas. The bedrooms are quite spacious, so this would be a good option for a family looking for housing at a reasonable price. It's also nice that the neighborhood has a community pool, park, and playground that renters could enjoy.
8. Bridgeport, Connecticut
http://www.zillow.com/homedetails/17-Worth-St-Bridgeport-CT-06604/57238197_zpid/
Size: 6 beds, 2.5 baths, 3,487 sq. ft.
As Bridgeport has rapidly grown, so has the cost of living in the city. Landlords there don't have to worry about making their properties look the best — if you slap a decent price on your rental, you'll attract interest from people looking to save on housing. This apartment is very large and has six bedrooms, and that's about where the benefits of living there end. One would hope that the place would be cleaned up before the next renter moves in, but that's truly no guarantee in Bridgeport's rental market. Paying $2,000 a month rent there will get you a half-decent place, not one that looks fabulous.
9. Santa Fe, New Mexico
http://www.zillow.com/homedetails/610A-Paseo-Corto-Guest-House-Santa-Fe-NM-87501/2096583204_zpid/
Size: 330 sq. ft. studio
There aren't many rentals available in Santa Fe for $2,000 a month rent, but this one is interesting. It's also very small and contains a total of just 330 square feet. Whoever rents it will get a parking space, a stylish furnished studio, all utilities, a landline phone and WiFi included, and a small outdoor seating area. However, this is still basically a tiny guest house that costs thousands of dollars per month. If you want to be within walking distance of downtown, it may be worth it. Otherwise, it's difficult to reconcile the cost with the size of the space.
10. Birmingham, Alabama
http://www.zillow.com/homedetails/1329-16th-Ave-S-Birmingham-AL-35205/1003096_zpid/
Size: 3 beds, 2 baths, 1,261 sq. ft.
The south is known for having an abundance of well priced rentals, and Birmingham is no exception. Even though the city has experienced quite a bit of growth, you can still find homes such as this one. It has hardwood floors, a nice kitchen, over 1,250 square feet of space, and a backyard that's fenced in. There's also a variety of leasing options available, which is a bonus.