As a result of new development projects and the United States workforce being flooded by millennials who are renting much more than buying, major cities in the U.S. are continuously seeing rent prices increases due to this burgeoning demand. The majority of the highest places to rent on the list are of no surprise, however, there are a few that are unexpected. There are many common factors that contribute to this list of the worst places to rent in the United States.
First, there is a generational mindset among millennials who would rather rent and be closer to their jobs, not have a car, and have a walkable commute versus buying in the suburbs and being away from the action. Second, job growth is drawing new talent to cities across the country. Third, there is reverse movement to cities as neighborhoods are becoming gentrified and livable.
In many of the cities on this list, there is no rent improvement in site. Perhaps as living preferences change in the future, there will be a drop in rental prices. Within the next decade, most of the millennial generation will start to have families and need more space in which to raise their children. This could result in suburban movement thus freeing up rent and driving down monthly rental prices.
Long Beach, California
Long Beach, California is a separate entity from Los Angeles although it is considered part of Greater L.A. Vacancy rates in Long Beach continue to remain low while demand is high. This can primarily be attributed to a declining unemployment rate in the city. The solid workforce in Long Beach insulates the vacancy rate. This workforce is less considered commuter than other areas of Los Angeles as residents wish to be in closer proximity to their jobs. In the area, wages have not grown enough for people to purchase a home and requirements for mortgages are now stricter than ever so potential buyers are struggling with the high down payment. Additionally, Millennials are moving into the area and prefer to rent over buying. The average monthly rent is $1,120 and the vacancy rate is just under 3%.
Minneapolis, Minnesota

Being dubbed the "Twin Cities apartment mania," rentals in Minneapolis are being retrofitted with dog walks, bocce courts, rooftop gardens, pools and a variety of other perks; all within walking distance to the downtown core. Many young professionals are moving to Minneapolis as they have an appetite for high-end living without property ownership. Minneapolis continually ranks as one of the strongest apartment markets in the United States. The majority of the new constructions are upscale buildings with high-end amenities and are priced accordingly. There are few new constructions of affordable rentals which is driving up prices. The average monthly rent in Minneapolis is $1,150 with a vacancy rate of only 2.5%.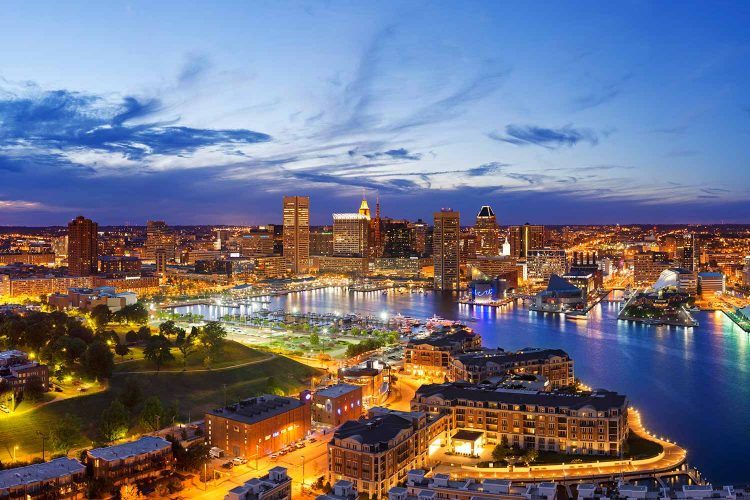 Baltimore, Maryland
In a recent study, Baltimore has the highest return on investment for rentals purchased by cash investors in the United States. This statistic indicates that developers make more money by pushing rentals than they do to own. In many instances, homes can be cheaper to buy than to rent. At the moment, Baltimore is a hot market for young professionals, many of whom are not interested in purchasing a home yet. Many professionals wish to live in the gentrifying downtown Baltimore area to be closer to work and have all cultural amenities at their fingertips. As a result, thousands of new apartments have been constructed over the past several years. The average monthly rental price is $1,150 per month with a vacancy rate of 6.1%.
Austin, Texas
As a result of the University of Texas being smack dab in the middle of Austin, most of the affordable apartments are occupied throughout the majority of the year. Therefore, only the higher-end luxury apartments are available to rent. Although the average rent of $1,170 is in-line with the bottom five on this worst places to rent list, the real issue is occupancy of moderately-price rentals. The Austin apartment rental vacancy rate is 5.48% with the majority of that percentage being high-end rentals.
Atlanta, Georgia
Like many of the cities on the list, Atlanta is experiencing a luxury apartment boom across many neighborhoods in the city. Many of these luxury apartments are an all-inclusive living area including dining, gym, bank, nightlife and shopping. The only reason you would ever need to leave is to go to work. These luxury apartment buildings also have an array of weekend activities to keep the residents interacting. The other factory that is driving up rents is that there are few new low-to-moderate income housing units being developed. The average monthly rent is $1,250 with a vacancy rate of 8.42%.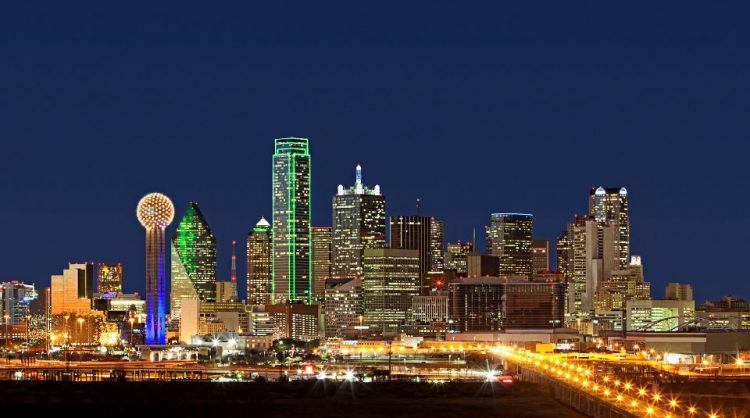 Dallas, Texas
The sprawling Metroplex is seeing rent rates soar as well. There are many new constructions being built in downtown and Uptown Dallas as Millennials flock toward the city core to be close to work. Dallas is one of the leading cities in the nation in employment gains thus creating higher demand for apartments and raising rent prices. At this time, apartment construction in Dallas is at the highest point in close to 30 years. As a result, the average rent is $1,190 while the apartment vacancy rate is 5.1%.
Denver, Colorado
Denver boasts a robust business environment which has cause the economy to draw out-of-state residents searching for jobs. Part of the robust business environment is the continuous launching of new businesses. Several studies note that Denver is one of the best cities in the U.S. to start a business thus drawing new talent. In addition to starting new businesses, many companies are relocating to Denver to take advantage of skilled talent and tax cuts. All of these business-based additions have placed a high demand on rent thus driving up the cost. The average monthly apartment cost is $1,250 with a vacancy rate of 6.8%.
Portland, Oregon
The average rent in Portland is $1,330 with a vacancy rate of only 2.21%. Portland is experiencing a new housing boom which is pushing rents to some of the highest levels ever. Developers are flocking to the city to construct high-end apartments. Also, developers are building "a-pod-ments" which are micro-units of around 250 square feet at a cheaper price. However, the buildings holding these tiny apodments are taking up valuable space.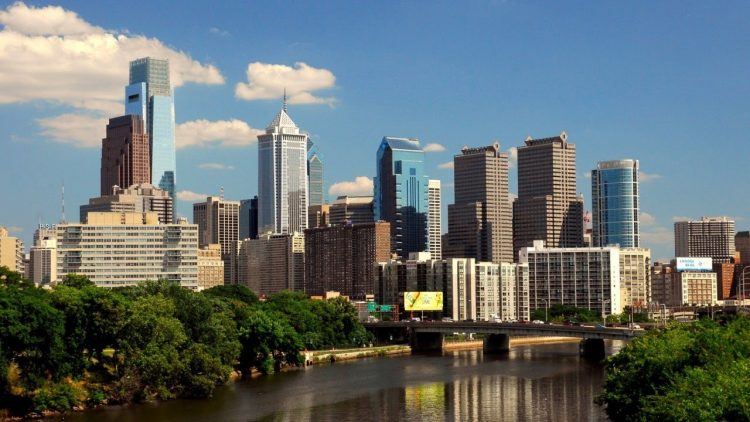 Philadelphia, Pennsylvania
Like most other northeastern cities where space is limited, Philadelphia ranks in the top 20 worst places to rent. Philadelphia is a historical city where residents do not want to change the landscape of the area. Within certain neighborhoods of Philadelphia, there are local restrictions that do not allow for new constructions higher than a specific height. This limits larger development and causes rents to increase in those neighborhoods as they become more desirable. The average rent in Philadelphia is $1,409 with a vacancy rate of 7.11%.
Seattle, Washington
Seattle is ranked as one of the fittest cities in America. Despite the brief periods of rain, the city is hip and desirable with a moderate climate. As a result, there are more residents ditching their car and moving into the city to rent. This has increased demand while decreasing supply of affordable apartments. The average rent in Seattle is $1,420 with a 3.5% apartment vacancy rate.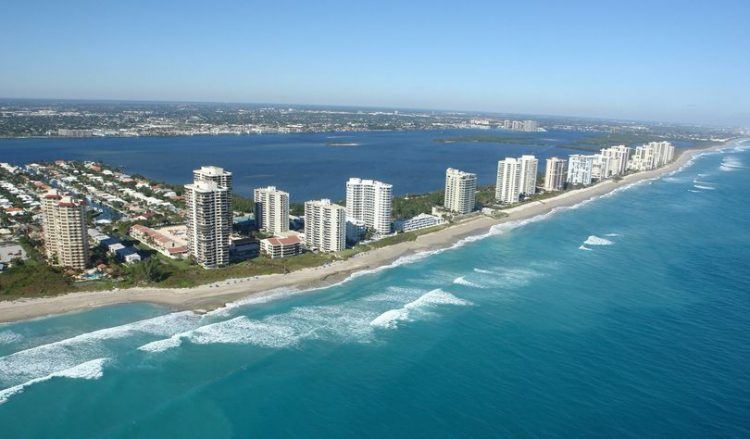 Palm Beach, Florida
At the northern most point of the Miami Metropolitan Area, Palm Beach is a luxurious area for those who have money. It is a mix of retiree's and a younger family crowd with a few exceptions. As a result of the luxurious amenities and lack of buildable space, rent prices continue to grow. The average monthly rent is $1,437 with a 4.2% vacancy rate.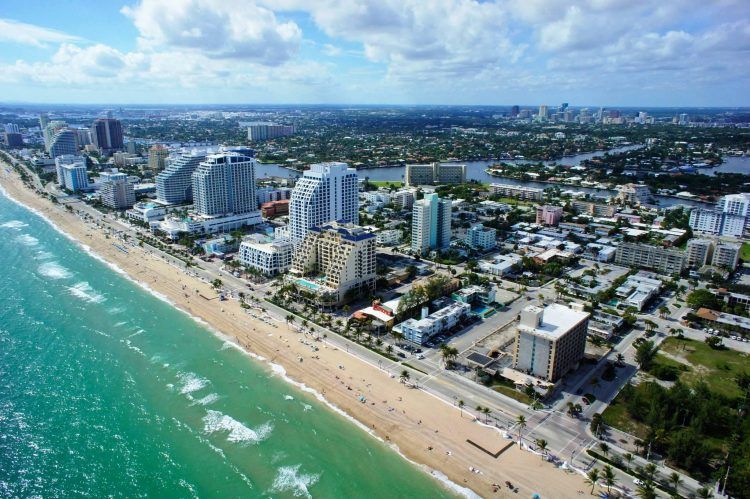 Fort Lauderdale, Florida
Similar to Palm Beach, Fort Lauderdale is also wedged between the Atlantic Ocean to the east, the nationally-protected Everglades to the west, Palm Beach to the north and Miami to the south. What remains is a limited amount of developable land. As a result, residential construction companies must build up which costs much more money than building out. The supply of land is at a premium so rents continue to increase. The average monthly rent in Fort Lauderdale is $1,427 with a 3.6% vacancy rate.
Northern New Jersey
In an effort to escape New York City rents, many former-residents have flocked to Northern New Jersey. In some instances, commute times have improved and these residents can get a lot more space for their money. Also, in cities like Newark, there are many section 8 housing complexes which consume space making land premium and driving up rental costs. The average monthly rent in Northern New Jersey is $1,966 with a vacancy rate of 2.8%.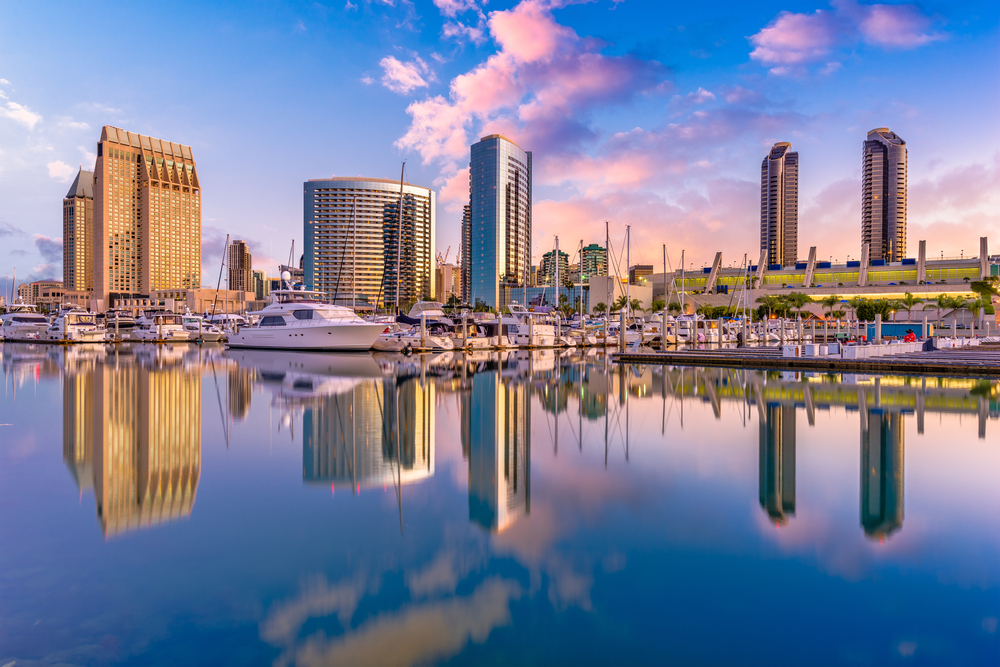 Sean Pavone/Shutterstock.com
San Diego, California
Beautiful sun, beaches and people are some of the many factors attracting young professionals to the San Diego area. As a result, residents are seeing limited supply of housing options thus drastically increasing rents. Also, many management companies continue to take advantage of low interest rates that allow them to renovate existing units and increase rents once lease terms end. In other instances, the management companies are just raising rents without justifying the increase. San Diego's average monthly rent is $1,668 with an apartment vacancy rate of 3.4%.
Boston, Massachusetts
Boston is home to the most colleges in the United States. As more college students flood the city, rent demand increases while supply decreases. Also, there is a huge white-collar class in downtown Boston who wish to be close to their jobs. This drives up demand for regular and luxury apartments. Additionally, Boston is seeing a trend of more baby boomers downsizing from the suburban lifestyle and moving into the city. The average monthly rent in Boston is $1,856 while the apartment vacancy rate is 2.8%.

Los Angeles, California
There are many desirable neighborhoods in the Greater Los Angeles. With more jobs flocking to Southern California and year-round beautiful weather, rent prices continue to increase at a rapid rate. Another factory in Los Angeles is paying for neighborhoods with safe streets and good schools. The average rent in Los Angeles is $1,892 with a 3% apartment vacancy rate.
San Jose, California
Due to the high job growth in the Bay Area, Oakland, San Francisco and San Jose are all experiencing significant rent increases as Millennials flood Silicon Valley and the surrounding metropolitan area. Add in world-class attractions and year-round beautiful weather, more residents are flocking to the area. San Jose is the closest location to Silicon Valley so many of the newest and best tech talent are posting up shop in San Jose. The average monthly rent is $2,474 with an apartment vacancy rate of 3.4%.
San Francisco, California
San Francisco is typically in the top two worst places to rent. However, it has dropped slightly to number three. As a result of limited space, excellent job growth and high demand to rent in the city, San Francisco continues to be a desirable location in which to live. The average monthly rent is just under $3,000 with a vacancy rate of 3.4%.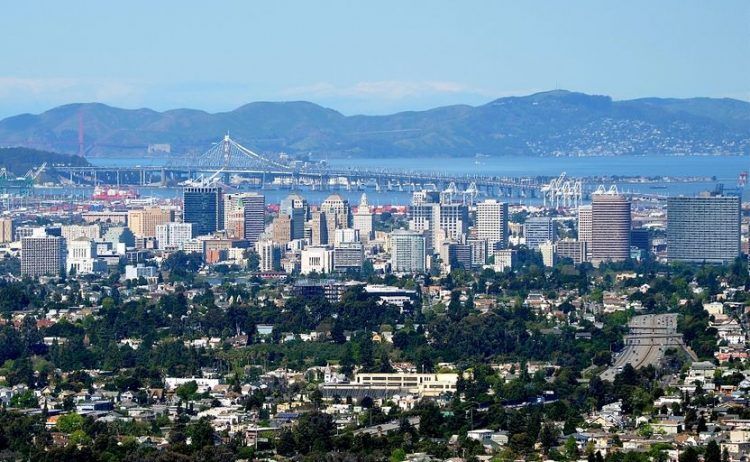 Oakland, California
Surprisingly, Oakland, California has ranked ahead of San Francisco. Oakland was once a depressed city in the shadow of San Francisco but that is changing. Residents would move to Oakland for cheaper rents with a reasonable commute to San Francisco. However, this has driven up rent costs and Oakland making it the second worst place to rent in the United States. The average monthly rent is just under $2,000 and the vacancy rate is 2.8%.
Manhattan, New York
As no surprise, the Big Apple tops this list as being the worst place to rent in the United States. New York City is the epitome of urban development around the world and the epicenter of culture, museums, theater, sports, music, festivals, business and just overall action. The center of New York City is Manhattan and its 1.6 million residents pay a premium price to enjoy these benefits. As employment continues to rise, residents want to have a short commute to their jobs and daily activities. The average monthly rent is $4,374. The apartment vacancy rate as of the 4th quarter in 2015 is 1.8%.