With all of the cities that exist in the United States, it can be hard for places to find their niche.  For many places, their claim to fame lies in their location, their sports teams, their food, and their culture.  However, while some cities boast all of these things, they also have an additional quality to add – and that's being weird.  Sure, being weird isn't always a good thing.  When you were growing up, you probably would have cringed if anyone ever referred to you as "the weird kid" but for these cities, their differences are a source of pride, and it makes them all the more exciting to visit all while providing people with different ways to see the world.   Here are the 20 weirdest cities in the United States.
(Getty Images)
Baltimore, MD
Baltimore probably isn't a place that people think of when they think of weird cities, but that doesn't change the fact that it can be a pretty strange – but cool – place.  For those visiting the city, there are plenty of quirky things to see including the historic house of the legendary horror writer, Edgar Allen Poe.
(Photo by Andrew Burton/Getty Images)
Sonoma, CA
If don't live near the west coast, there's good chance you've never even heard of the small city of Sonoma.  However, you're about to learn everything you need to know about this quirky little place.  In fact, the entire Sonoma county is a little on the strange side. Although Sonoma is a very beautiful place, it also has lots of quirky charm, including several cute – but odd wineries, one of which allows people to taste wines in a room full of mannequins.  In March 2015, someone also left a dead body in a barrel right outside of Sonoma's City Hall building.
 (Photo by Bill Ingalls/NASA via Getty Images)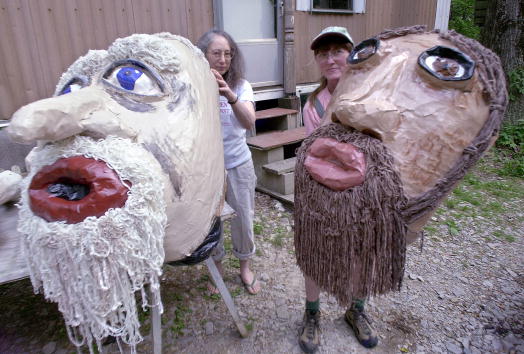 Bloomington, IN
Bloomington, Indiana is weird and proud of it. Although the city is mostly known for being a college town, there's much more to it than that. Bloomington loves its burlesque dancers and is home to an entire troupe called the Bloomington Burlesque Brigade.  The city also has a very large Bigfoot following, and was featured on an episode of Animal Planet's Finding Bigfoot.
(Photo by Don Carson/Newsmakers)
Austin, TX
With a slogan like "Keep Austin Weird" isn't no surprise that this southwestern city made the list.   Austin is very proud of its reputation for being a weird city, and it's also helped attract tourists.  Austin is full of weird and quirky stores where consumers can purchase weird – but interesting – things like roast beef bubble gum.
(Photo by Michael Buckner/Getty Images)
Atlanta, GA
Over the last few years, Atlanta has become a pretty booming city.  However, it also has a long history for being weird.  In fact, Atlanta was once home to some pretty crazy laws, it was once illegal to put an ice cream cone in your pocket and it's also illegal to tie a giraffe to a telephone pole in the city – two things that must be really tempting not to do.
 (Photo by Kevin C. Cox/Getty Images)
Louisville, KY
Louisville, Kentucky is a peculiar little place.  In 2002, the city started the Lebowski Fest, a festival devoted entirely to the 1998 film, The Big Lebowski.  The city is also home to some strange attractions including a wax figure of Kentucky Fried Chicken (KFC) founder, Colonel Sanders.  In April 2015, things in Louisville got even more strange when a foul smell took over the city, and according to one resident, things were smelling "awful" throughout the city.
(Photo by Jeff Gentner/Getty Images)
Ithaca, NY
There are several Internet pages dedicated to Ithaca's weirdness.  Although the city is often over shadowed by New York City, Ithaca definitely knows how to stand on its own.  There are plenty of weird things in Ithaca from the parking rules to some of the hotels.  But perhaps it's not the places in Ithaca that are weird responsible for its weird reputation.  Some people who have moved to the city from other areas of the country have referred to the people who live in the city as "odd" and "strange."
 (Photo by Spencer Platt/Getty Images)
Nashville, TN
Nashville may be the country music capital of the world, but the city also has another city.  Nashville's Centennial Park boasts a full-scale replica of Greece's historic Parthenon, and the city is also home to plenty of weird antique shops, including a store called Cool Stuff Weird Things. However, despite the city's quirks, Nashville remains a popular tourist destination.
(Photo by Rick Diamond/Getty Image)
Boulder, CO
Boulder is another city that's fighting to stay weird.  Although Boulder is full of natural beauty and great things to do, it's also known for being home to some pretty strange people, and according to sources, it's a great place to people watch. Apparently, there's no shortage of hippies in the city who love dispensing free advice about any and everything.
(Photo by Doug Pensinger/Getty Images)
Seattle, WA
Seattle is well-known for being a very open city, which in turn can open doors to a lot of strange things.   Sometimes, even something as simple as wearing pants can be too normal for the people of Seattle as evident in the 2011 no pants train ride that took place in the city.  People in Seattle also have a reputation or being hippies, but most residents of the city seem to be proud of themselves and their city.
(Photo by Ron Wurzer/Getty Images)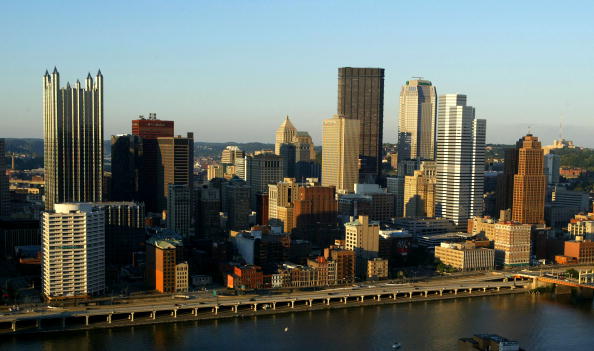 Pittsburgh, PA
Pittsburgh, Pennsylvania was once a booming steel town. Since the decline of that industry, the city has had to work hard to keep itself relevant.  With that being said, Pittsburgh may have a lot of character but it's also a pretty strange place.  The city can be extremely hard to navigate, although no one really knows why, and the local dialect – commonly referred to as Pittsburgh ease – can sound extremely strange to a person who is visiting from out-of-town. Did yinz get that? Nope, probably not.
 (Photo by Chris Hondros/Getty Images)
Portland, ME
Like many New England cities, Portland has a lot of old fashion charm which to most people translates to creepy weirdness. Portland is full of bizarre attractions including the International Cryptozoology Museum.  If the name isn't weird enough, what you'll find in the museum will definitely take the cake.  The museum has exhibits that claim to prove the existence of things such as Bigfoot, mermaids, and the Loch Ness Monster.
(Photo by Justin Sullivan/Getty Images)
New Orleans, LA
No matter how you slice is, New Orleans is a strange city. For several years, NOLA has been on lists of America's weird and quirkiest cities.  Although New Orleans is located in the south, many of the city's residents have an accent that is unlike anything most out of towners have ever heard. Plus, with its reputation for belief in the super natural, things can get downright creepy in New Orleans.
 (Photo by Rusty Costanza/Getty Images)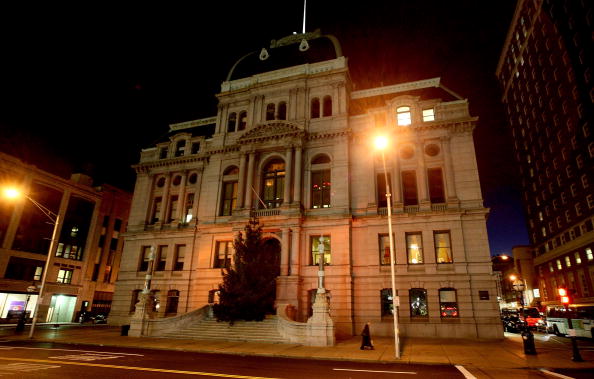 Providence, RI
Providence is a small place, so small in fact that many people probably never even think about it.  However, that hasn't stopped Providence from doing it's best to leave its mark.  A few years ago, some Providence residents made their way into the Guinness Book of World Records for stringing together over 1,300 feet of  red, white, and blue beads.
 (Photo by Jim Rogash/Getty Images for (RED))
Minneapolis, MN
Minneapolis is one of the most popular cities in Minnesota, but with that being said, many people don't understand how weird the city is.  The city is the reason for the "Twinkie Law" which was enacted after a city council candidate attempted to bribe elderly voters by giving them free Twinkies. Well, hey, stranger things have happened.
 (Photo by Tom Dahlin/Getty Images)
Kansas City, MO
Kansas City apparently has a thing for weird museums and artifacts, and there are several throughout the city. Kansas City is home to the world's largest ball of tape, which is over 50 pounds of video tape. The Puppetry Arts Institute is also located in the city, and although a museum dedicated entirely to puppets can be pretty interesting, it's also a little strange – and not a place that you should visit if you're easily creeped out by puppets.
(Photo by Fernando Leon/Getty Images for Legendary Pictures)
Portland, OR
Being weird must be a Portland thing.  The city of Portland, Oregon has a long-standing tradition for being weird, and at this point, it's just a part of the city's image. Portland is full of strange attractions and businesses including the Voodoo Donut Shop which has some pretty interestingly decorated donuts, and an art exhibit called the 24 Hour Church of Elvis.
(Photo by Craig Mitchelldyer/Getty Images)
San Francisco, CA
San Francisco may be one of the most popular cities in the country, but it's also full of oddities – including the weather, which can be unbelievably cold.  If you think the entire state of California is all about fun in the sun, you've probably never been to San Francisco.  People who move to San Francisco often comment on how "weird" the city can be, pointing out that Market street seems to be an entire hub of strange sightings.
 (Photo by Justin Sullivan/Getty Images)
New York, NY
If New York is weird, it's because it's truly unlike any other city in the United States, and perhaps even the world.  NYC often seems especially weird to tourists.  Aside from the way the city is laid out, understanding the boroughs, and getting used to the fact you'll be rubbing elbows (literally) with a lot of strangers, NYC – as you'd expect – has a long history of weirdness.  Many of the parks in the city, including Union Square Park, were once cemeteries.  Also, according to the rules, women are allowed to be topless in the city (as long as they're not doing so to make money) which will definitely seem weird to people who are used to clothes being a public requirement.
(Photo by Afton Almaraz/Getty Images)
Roswell, NM
Thanks to its history with UFOs, Roswell will always be one of the weirdest cities in the United States.  In 1947 a military aircraft crash gave rise to rumors that a space ship – which was believed to be carrying an alien -had touched down in the city.  As a result, many believe that there is an extraterrestrial presence in the city, and Rosewell has become the go-to place when researching alien history. Although many people in Roswell claim that the city is perfectly normal, most outsiders have a hard time believing that.
 (Photo by John E. Davidson/Getty Images)