Graduating from college is a great accomplishment.  After four (or more) long years, it's nice to be able to stop and take a breather. However, graduation is also a stressful time as recent grads struggle to find jobs or come up with a sufficient plan for the future.  As a result, moving back home is inevitable for many college grads.  While this may not seem like a big deal, living with your parents after you've been out of the house for a few years can be a serious adjustment for everyone.  Nothing is as you remember it, and your parents aren't the same people they were when you were a teenager.  Here are 20 things only college grads who live with their parents can relate to.
(Photo by Dan Kitwood/Getty Images)
Home cooked meals!
Let's be real, in college you were pretty much eating what ever you could get your hands on.  But at home, your favorite meal is no longer just a figment of your imagination. Your mother is making sure that you're properly fed – and yes, that includes vegetables.
 (Photo by Sion Touhig/Getty Images)
Family dinners aren't just a weekly thing.
When you live away from home, family dinners are a rarity – so rare in fact that you probably look forward to them.  However, when you live at home after college, family dinners can happen on an almost daily basis. After enough time at home, eating in your room will more and more appealing, but your mom probably isn't having that.
(Photo by John Moore/Getty Images)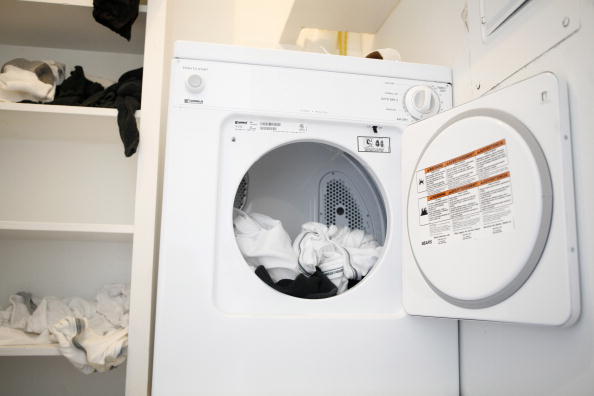 Laundry is free!
Scraping up quarters to wash and dry your clothes is a thing of the past thanks to mom and dad. Maybe now you can wash your clothes more than once a month.
(Photo by Eli Meir Kaplan/Getty Images)
Privacy is a thing of the past.
So you like being by yourself every once in a while.  Yeah, that's a thing of the past when you're living back at home. Being at home is like being under constant surveillance, and you can't really tell your parents to back off since they're kind of doing you a really huge favor by letting you live their in the first place.  But secretly, you'd love to be able to have a phone conversation with one of your friends without worrying about whether not your mom is listening through the walls.
 (Photo by Win McNamee/Getty Images)
You realize that your parents' lives are much more exciting than yours.
Living at home can put a bit of a damper on your social life, but not for your parents, who suddenly seem like the most popular people you know.  Before moving back home, you had no idea that your parents went out on a weekly basis, and you're actually kind of jealous.
(Photo by Sean Gallup/Getty Images)
You never want to be home.
It's kind of hard to want to spend a lot of time at home when being in the house makes you feel like you're 16 all over again.  But unfortunately, most of the time you won't really have much of a choice.
(Photo by Pascal Le Segretain/Getty Images)
But you also can't stay out too late.
In college, you could literally stay out all night and nobody would even care, but at home, that's simply disrespectful.  You don't want to make a habit out of stumbling in your mom and dad's house at 6 o'clock in the morning searching through the fridge for something to make a sandwich with.  That's not a good look…at all.
 (Photo by Win McNamee/Getty Images)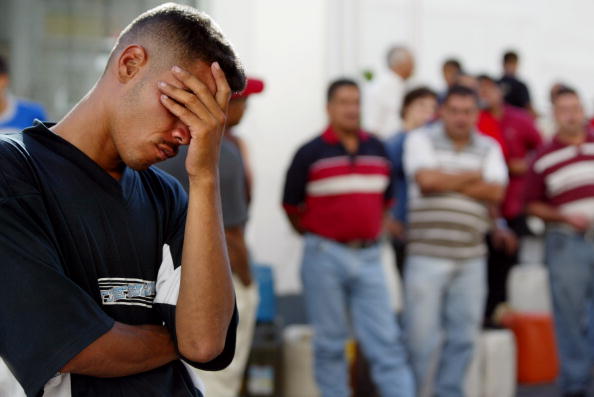 Your parents always want to know where you are and what you're doing.
Doing whatever you want without checking in is pretty much a no-go.  Although you're an adult, your safety is still your parents' top priority, and they'll want to know what you're doing and where you're at – especially when it gets late.  Sure this can get annoying, but it's nice to know that somebody genuinely cares whether or not you go missing.
 (Photo by Paula Bronstein/Getty Images)
You better clean up after yourself.
Oh, you've gotten used to leaving dishes in the sink and dirty clothes in piles on the floor. HA! Moving back home will remind you that your parents' definition of messy greatly differs from yours.   There's a pretty good chance your parents will be following behind you on a regular basis reminding you that you need to tidy up and keep things clean.
(Photo by Marco Di Lauro/Getty Images)
You get lectured all the time.
Just in case you forgot how lazy and irresponsible you were, your parents will be more than happy to remind you.  They're also probably constantly be on you about your sleeping, eating, and drinking habits.  You just have to remind yourself that it's all because they care.
 (Photo by Thaer Ghanaim/PPO via Getty Images)
You have to help your parents learn how to work all of their gadgets.
Your mom just got the latest iPhone, but of course she has no idea how to use it.  No worries, that's where you come in.  That hour you thought you'd have to watch your favorite TV show has just been dedicated to teaching your mom how to add contacts to her phone.
(Photo by Atsushi Tomura/Getty Images)
You hate telling people that you still live at home.
You always cringe a little bit when people ask you where you live. It's not that you don't like your parents or their house, but a part of you is slightly embarrassed to be living under their roof as an adult.
 (Photo by Peter Macdiarmid/Getty Images)
Romance is non-existent.
You're young, you're single, you're on the prowl, well living with your parents will definitely put some salt on your game.  There's nothing romantic about making out with someone on your mother's couch after you hit a certain age.
(Photo by Christopher Furlong/Getty Images)
You never run out of anything.
When you live with your parents, you have an endless supply of everything: food, toilet paper, soap, laundry detergent. Unfortunately, in the real world, none of those things are free – and they run out more quickly than you could image.
(Photo by Jeff T. Green/Getty Images)
You're still sleeping in your childhood room.
All of those posters you taped up on your wall seemed a lot cooler when you were a teenager. Now, all they do is remind you that you're not a teenager anymore – and you're still living at home.
 (Photo by Alexandra Beier/Getty Images)
Or, you're sleeping in the guest room because your parents turned yours into an office when you left for college.
Before you even left for college, your parents were already thinking of what they could do with your old room.  As soon as you walked out of the door, they started the construction to turn your old room into an office. Now you're stuck sleeping in the guest room on those ugly sheets your mom always complains about. Just great.
 (Photo by Brad Wakefield – Pool/Getty Images)
You've got chores!
Unfortunately, chores are about of life no matter where you live.  But when you live with your parents, you have to do everything on their time, and there's something about doing chores that makes you feel like a kid again.  Hopefully you love washing the dishes and taking out the trash, because you're probably going to be doing a lot of it.
 (Photo by Sean Gallup/Getty Images)
You're trying to figure out how to save money.
The whole point of living at home is so that you can save money, but saving money is a lot more difficult than you thought. You still want to hang out with your friends from time to time, and your student loan payments are making it really hard to see the light at the end of the tunnel.
(Photo Illustration by Alex Wong/Getty Images)
Everyone wants to know when you're moving out.
Everyone – including you – wants to know when you're moving out. You really appreciate your parents' hospitality, but you're ready to spread your wings. However, whenever people ask when you plan on leaving, it's a painful reminder that it probably won't be any time soon.
 (Photo by Tim Boyle/Getty Images)
But your parents will miss you when you're gone.
Your parents might pretend they want you to move out, and it's true they probably would like to have their house back – but, the minute you leave, they'll be missing you all over again.  And as much as you hate to admit it, you're going to miss them too.
 (Photo by Alon Skuy/The Times/Gallo Image/Getty Images)