Stairs are no fun.  Seriously, almost every time people have to interact with stars, it seeks like a Monday is literally staring them in office can see it if he or she has instagam. . Climbing up and down long flights of stars can be tiring, and painful for those who have bad knees and or other stiff joints.  Although many people complain about how difficult it is to go up stairs, some people suggest that they actually feel more pressure in their legs on the way down. Sure, in some places, elevators are an option, but that's not always the case. In most non commercial spaces, like homes, most people don't have elevators – so when it comes time to tackle the stairs, you're kind of left to fend for yourself.  However, how would you feel if you knew that going down the stairs no longer has to be the worst part of anyone's day.  Seriously, all of your stair problems could be solved in just a matter of moments, and the great part about it is that it's fun.  Sliding staircases, stair cases with built-in slides, or a slide that simply acts is a careless. If you're worried that you may be too old to enjoy the fun, don't worry.  These slides come in all types of colors and sizes and can easily fit one of your friends. Here are 20 sliding staircase designs for all ages.
1.
(image via freshome.com)
2.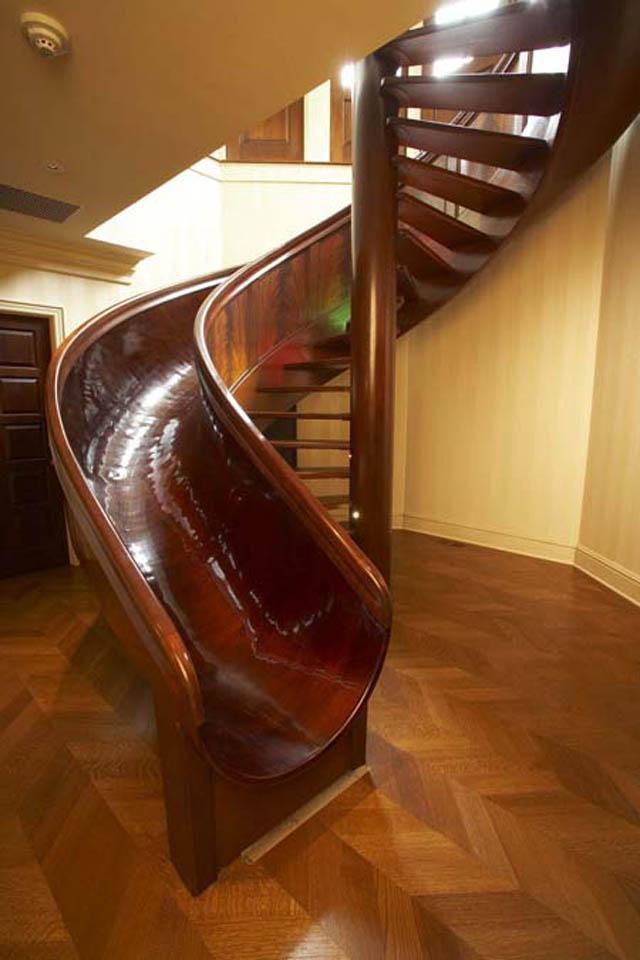 (image via hngideas.com)
3.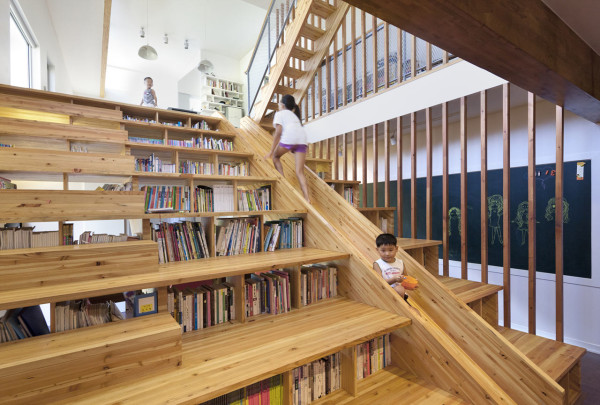 (image via design-milk.com)
4.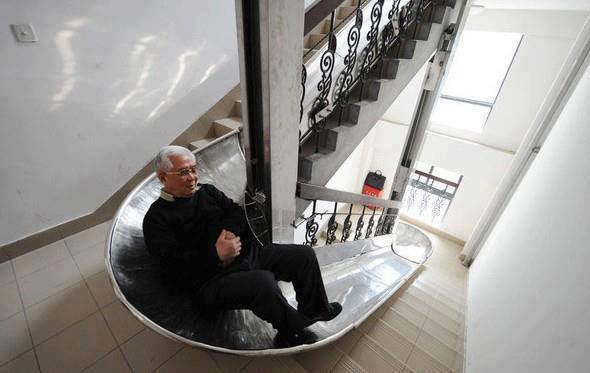 (image via jokeroo.com)
5.
(image via tourfactory.com)
6.
(image via swiftworld.net)
7.
(image via inhabitat.com)
8.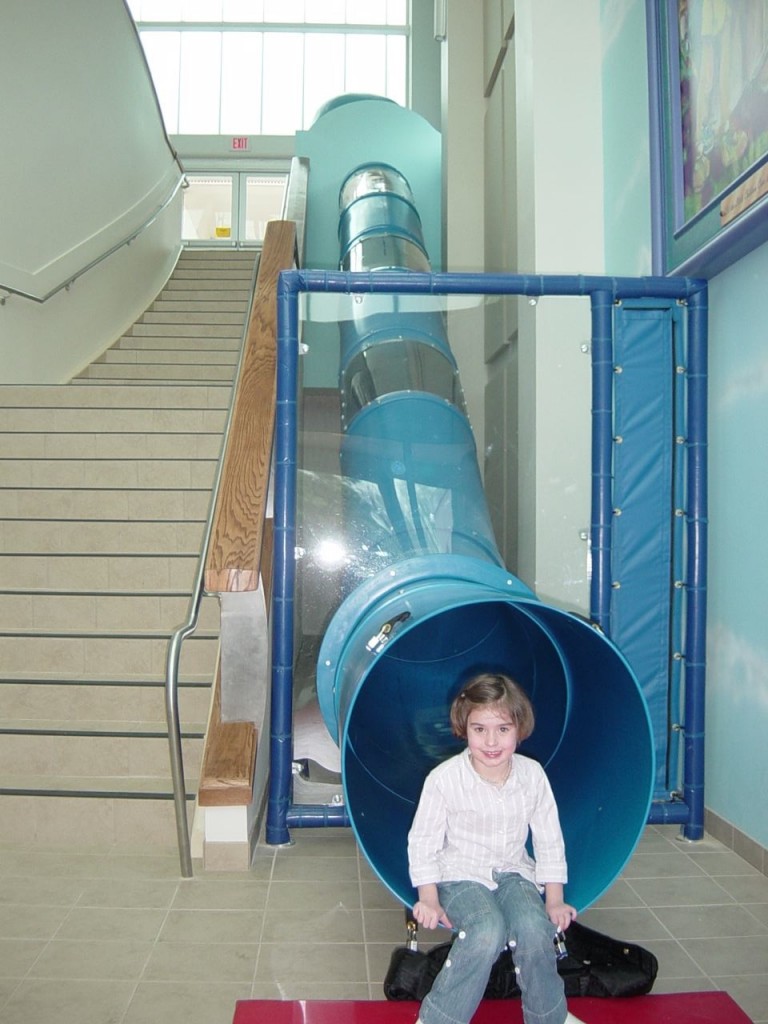 (image via worldsofwow.com)
9.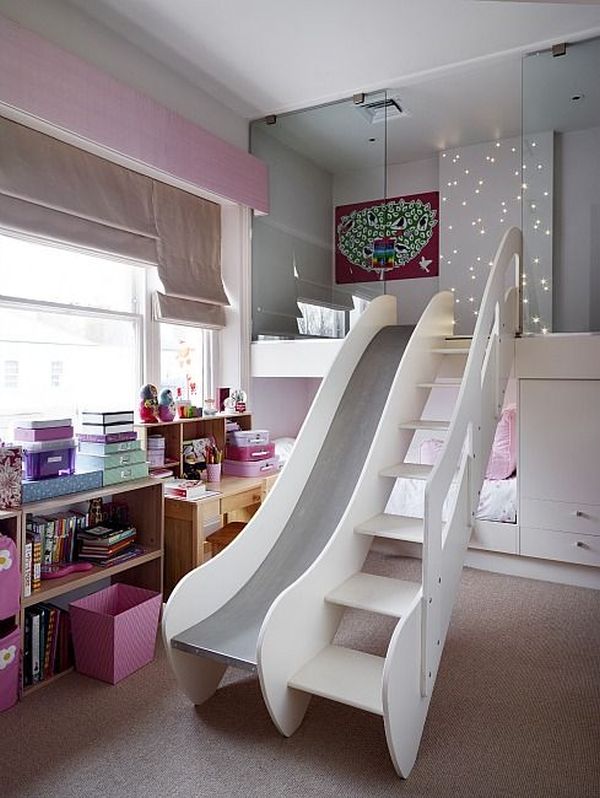 (image via pinstake.com)
10.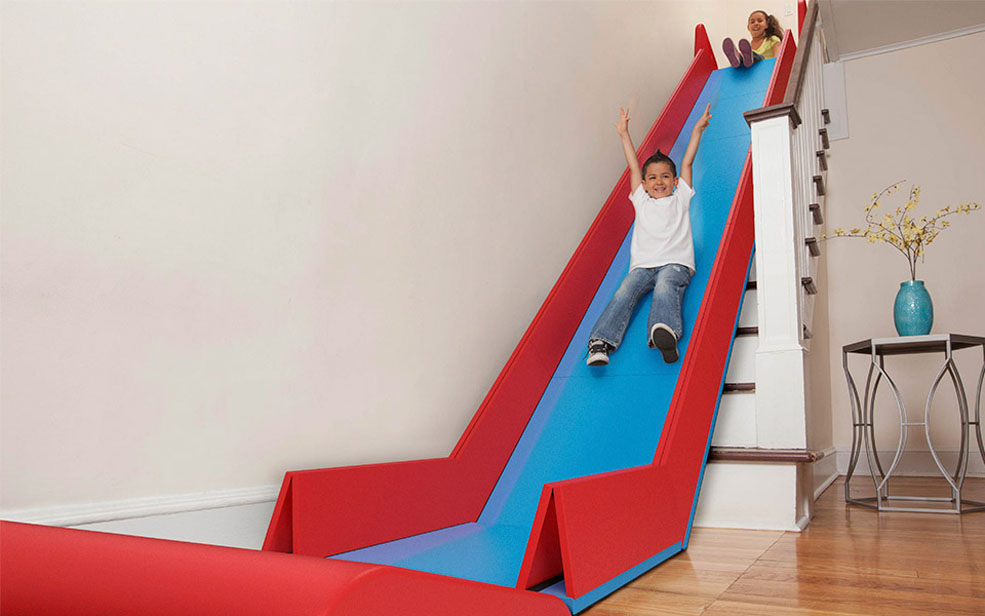 (image via incrediblethings.com)
11.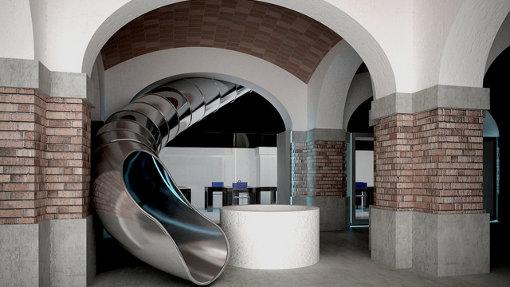 (image via sodahead.com)
12.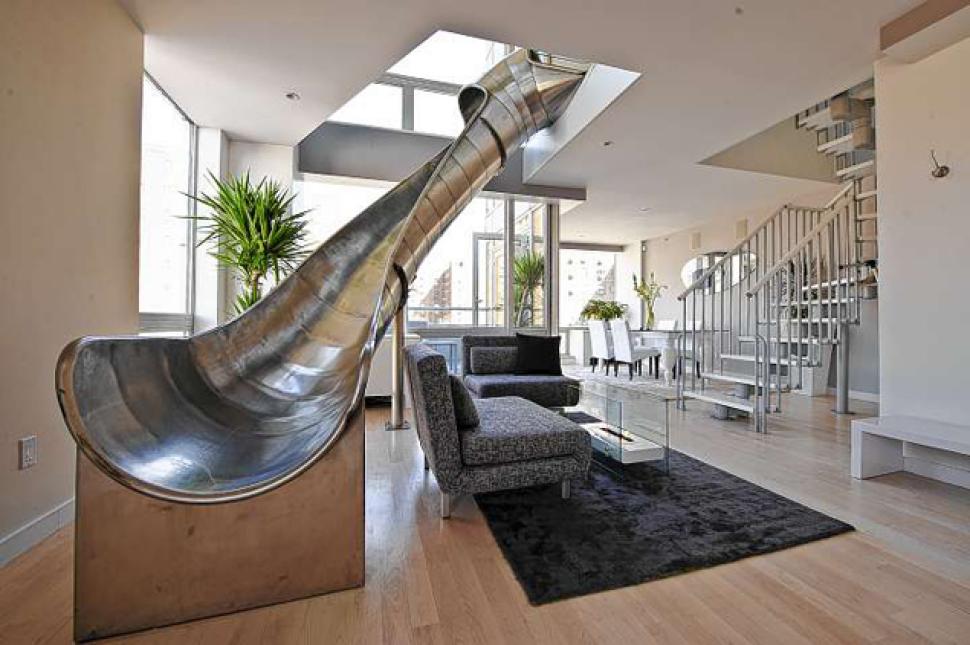 (image via nydailynews.com)
13.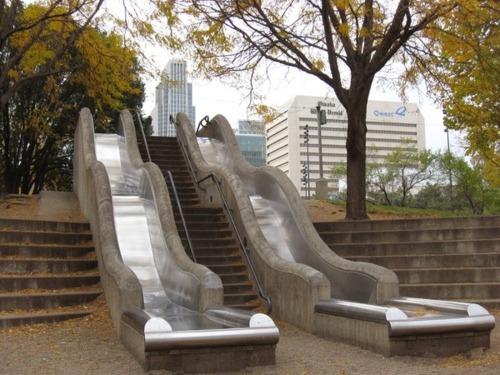 (image via civicprojects.com)
14.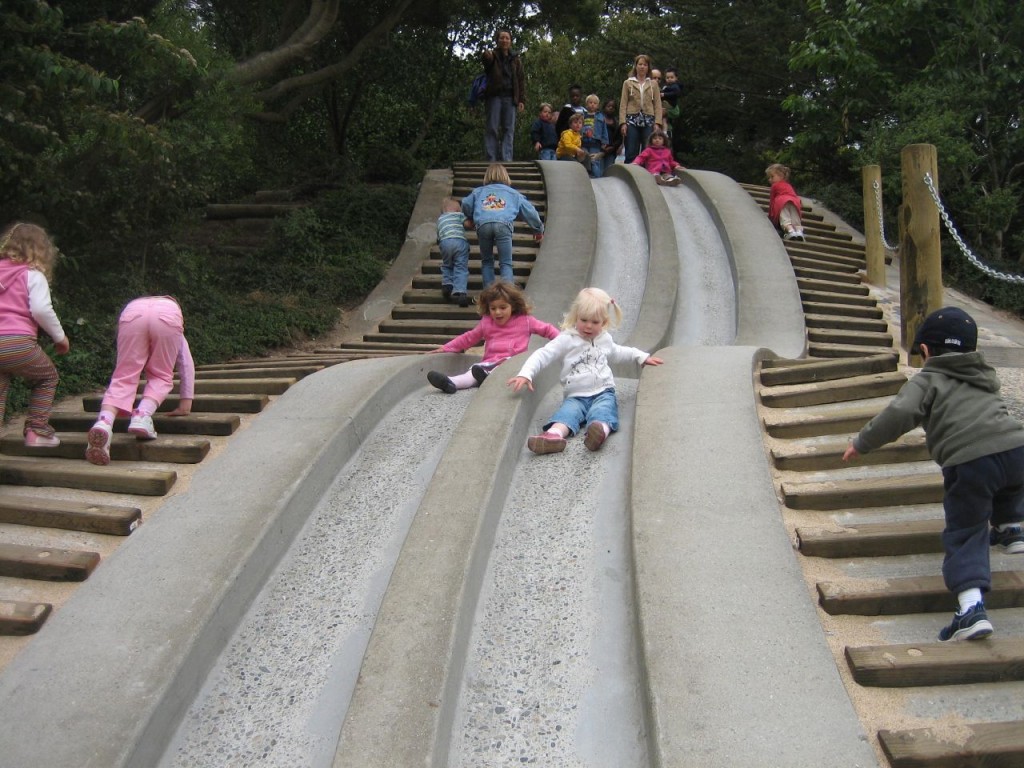 (image via lephre.com)
15.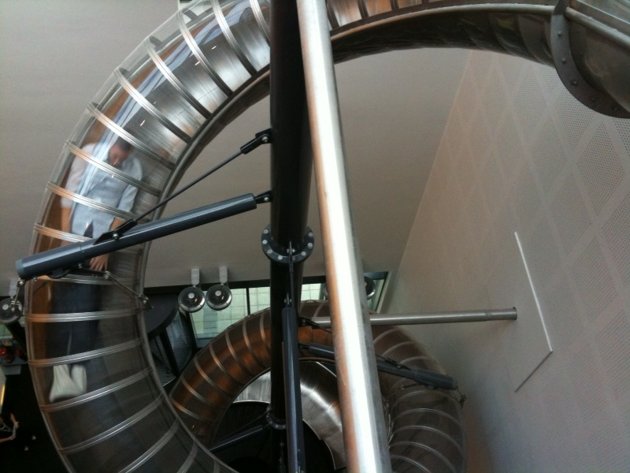 (image via sassystreak.wordpress.com)
16.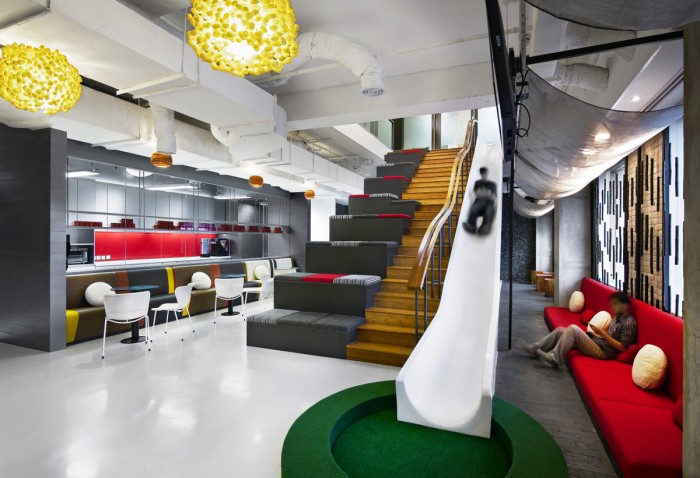 (image via officesnapshots.com)
17.
(image via houzz.com)
18.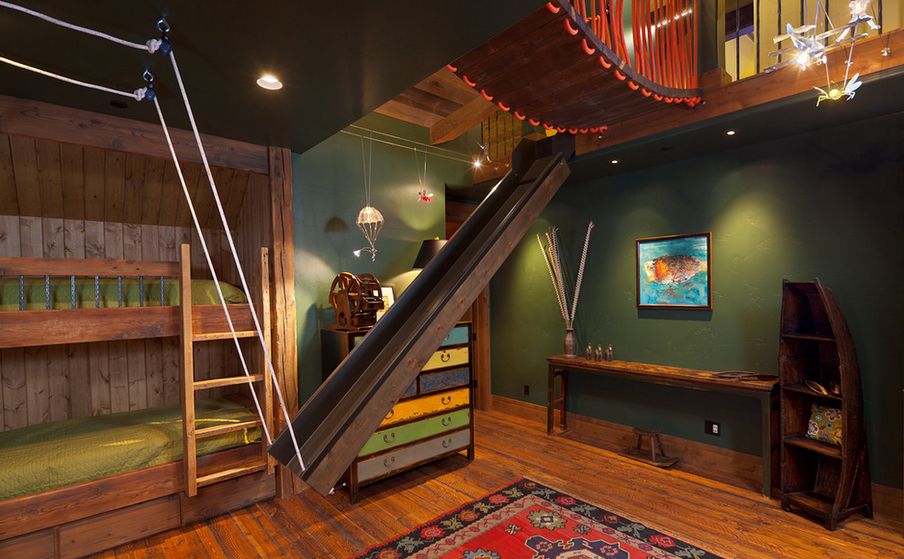 (image via dreamshomedecor.com)
19.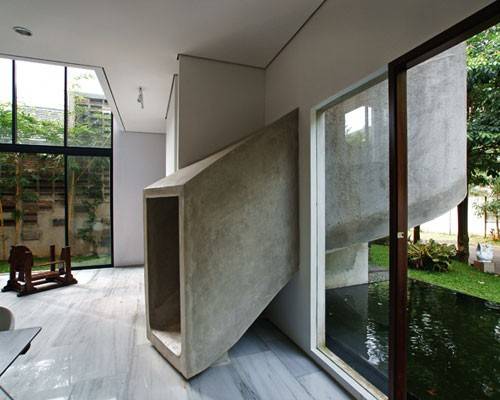 (image via mnn.com)
20.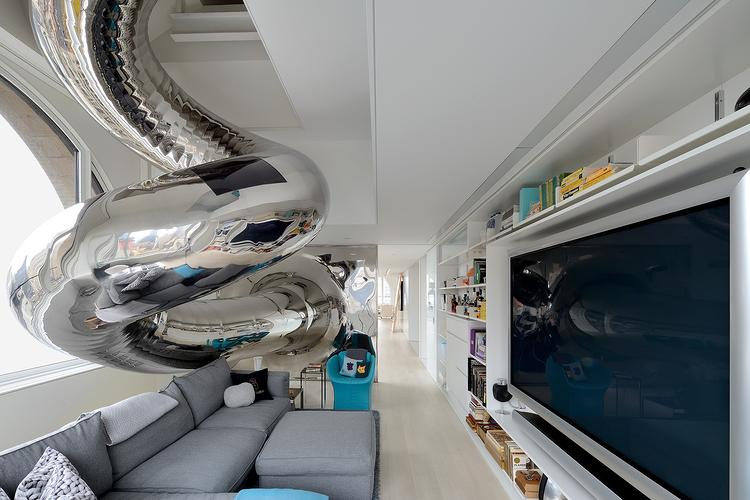 (image via fastcoexist.com)
Lead  (Photo by Lisa Maree Williams/Getty Images)