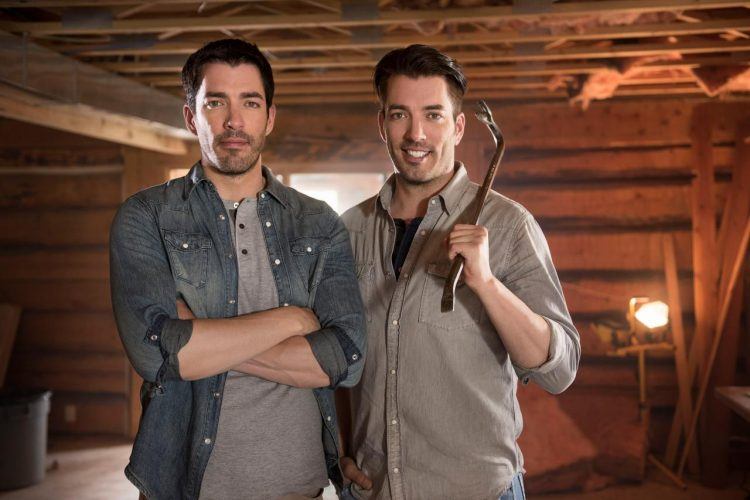 HGTV…it's a network filled with shows that almost everyone has at least caught a glimpse of, whether they turn to the channel regularly or just happened to stop when they were flipping through the channels and saw something that caught their eye. Thanks to a number of hits, including House Hunters (which the network says is in its 106th season) and its many spinoffs, the network is one of the top cable networks on TV and is currently broadcast in 69 countries.
While you may be the network's biggest fan, you probably don't know everything there is to know about HGTV and its many shows. It's time to change that. Here are 20 show (and network) secrets that HGTV doesn't want to tell you.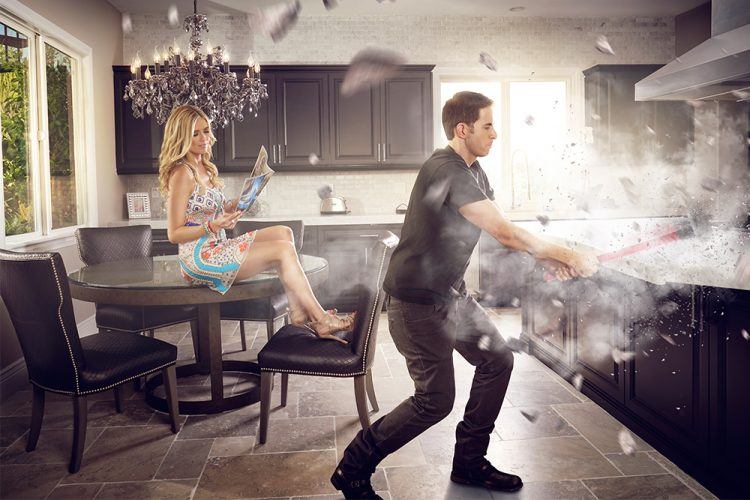 While some homeowners get to keep the furniture you see in the amazing home renovation reveals, this is not always the case.
For homeowners on Property Brothers, the furniture, along with all the decorative accents, are theirs to keep. The same goes for anyone who purchases a home featured on Rehab Addict, although Nicole Curtis has admitted that if there is a piece she really loves, she will take it with her. Unfortunately, anyone on Fixer Upper has to purchase the furniture separately (most of it comes from Magnolia Markets, Chip and Joanna Gaines' store.) The same goes for the furniture on Income Property. Of course, Flip or Flop homes are staged to sell, so the furniture is removed. The only show that it is not so forthcoming with this information is Love It or List It.
The rumors are almost certain to be true…House Hunters and House Hunters International are not quite as real as you might think.
Over the years, one of the show's biggest secrets has leaked. The show is somewhat manipulated. For example, some of the homes are not actually for sale. When this was revealed in 2012, HGTV issued a statement that neither confirmed or denied this claim, but it did allude to taking a few creative approach to the final result. The release stated,
"We're making a television show, so we manage certain production and time constraints, while honoring the home buying process. To maximize production time, we seek out families who are pretty far along in the process. Often everything moves much more quickly than we can anticipate, so we go back and revisit some of the homes that the family has already seen and we capture their authentic reactions. Because the stakes in real estate are so high, these homeowners always find themselves RIGHT back in the moment, experiencing the same emotions and reactions to these properties." Showcasing three homes makes it easier for our audience to "play along" and guess which one the family will select. It's part of the joy of the House Hunters viewing experience. Through the lens of television, we can offer a uniquely satisfying and fun viewing experience that fulfills a universal need to occasionally step into someone else's shoes."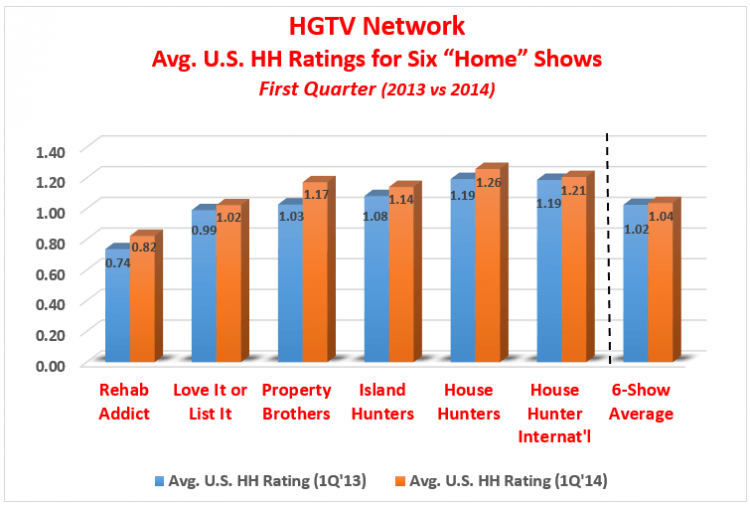 HGTV is becoming more and more popular every year.
This really should come as no surprise, but the network ranked #8 on the list of top 10 cable networks in 2015and ended the year with their highest ranking ever. In addition, it was one of just 3 of the top 10 cable networks that saw a ratings growth in 2015. On a final note, HGTV is the cable network that attracts the most upscale audiences and was the #1 cable network among upscale women aged 25-54 for the ninth consecutive year in 2015.
House Hunters is an incredibly busy show.
In 2015, 447 new episodes of the show aired. This means the show averages 1.22 new episodes a day, which is a really impressive feat. In order to accomplish this, there are a minimum of 15 teams ALWAYS filming episodes in the United States. Overseas, there are at least 25 teams filming episodes at a time for House Hunters International. So, why are so many shows produced? Well, the shows attract 25 million viewers every month; 90% of which watch the show on live TV instead of online or on DVR.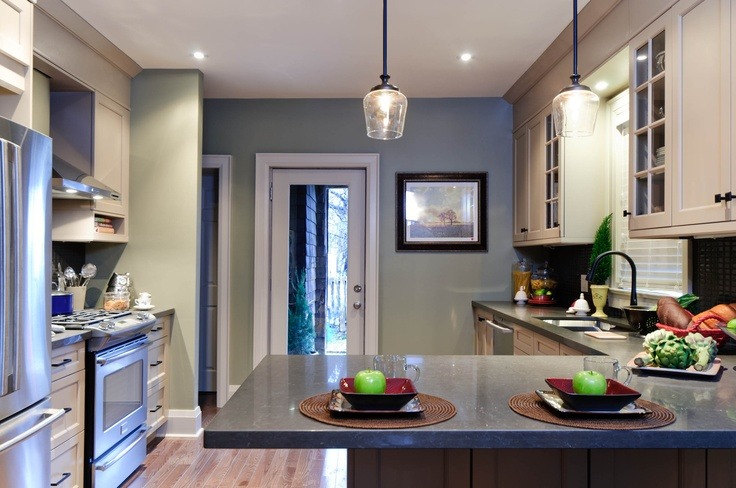 The final reveal is not always the final result.
This is especially true for Love It of List It, where it is not unusual to run into complications that slow the entire renovation process way down. In fact, occasionally fabrics aren't even sewn on pillows and furniture…they are simply staged to look like they are. Furniture may also be positioned to hide flaws that are still in the process of being repaired.
According to the network, twins Jonathan and Drew Scott are definitely the stars.
Kathleen Finch, HGTV Content and Brand Officer, has actually referred to them as "the cable equivalent of box office movie stars." This is why the network works so hard to ensure they have at least one new show on a week, whether its Brother vs. Brother, Property Brothers, or something else.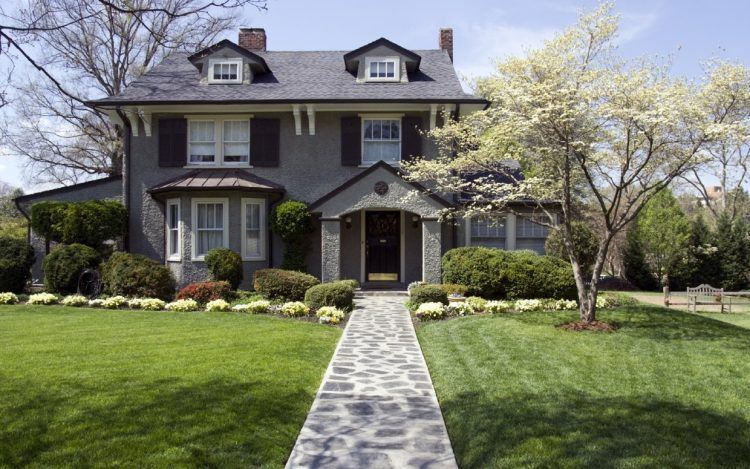 It is not unusual for the specifics on design shows are decided on long before the cameras get there.
According to a Wendy Pruitt, a homeowner that appeared on Curb Appeal: The Block, decisions, such as aesthetic improvements, were made before the host, contractors, and staff had actually set foot on the property. For her property, this created big problems. For example, a basement retaining wall did more damage than good. Essentially, some of the shows don't follow the right renovation sequence. Obviously, you would want to see the property first before making any plans.
The downtown scenes of the towns you see aren't always filmed in that part of town.
Let's take House Hunters. You often see the potential homeowners wandering down a nice street with beautiful storefronts, cute dogs walking happily on leashes, etc. According to Cenate Pruitt, who also appeared on Curb Appeal, the cameras were actually in an entirely part of town when they filmed the opening sequence for her episode. Why? Apparently, they wanted to show a neighborhood that was a bit brighter and more wholesome and upbeat than the one she lived in. (The one she lived in was in the midst of a huge gentrification project.)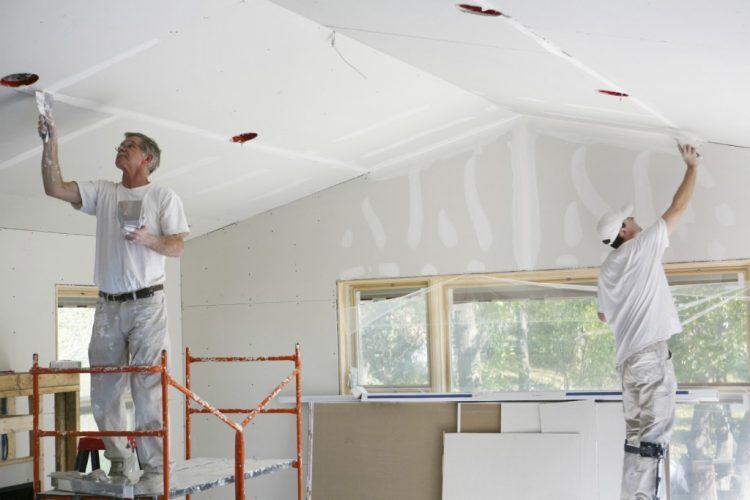 A good portion of the work on renovation projects is done by local subcontractors.
The shows that feature someone's home going through the renovation process always have their primary contractor there (such as Fergus and Eddie on LIOLI), but the other workers you see in the background are usually local contracting companies, who typically are not paid all that well, according to previous guests on the shows. Of course, they do get to advertise "As seen on HGTV," so maybe it is worth it.
It is not unusual for scenes to be filmed more than once.
This primarily pertains to scenes where the participants introduce themselves to us or discuss which home they should choice. In some instances, a homeowner will do something funny and the crew will ask them to recreate it so they can get it on tape.
Homeowners aren't always happy with the results.
Sure, the results are amazing on TV, but according to at least one couple, that's not what they got in real life. In April 2016, a Raleigh couple who appeared on Love It or List It (and looked happy when at the big reveal) have sued the show over the "disastrous" job they did.
At least one of the network's shows has left neighbors incredibly irritated with the entire process.
Rehab Addict with Nicole Curtis is guilty of this. According to a couple who live next door to a dilapidated house she purchased for just $2, the house looks just as bad more than a year later, plus there are "untouched materials strewn around the yard" and they are concerned about "asbestos blowing into their yard when their two kids play outside." Nicole responded to complaints by saying the delays and problems were the result of unexplained threats and blackmail attempts.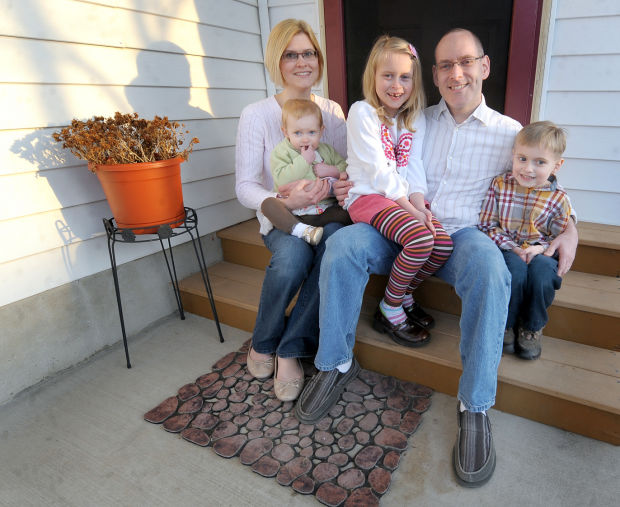 Participants on House Hunters do get paid, but it's not that much.
According to a recent House Hunters guest, participants are paid $500 for appearing on the show, while realtors aren't paid. In addition, they treat everyone to lunch and on-set snacks when the show is filming.  The show is more about giving insight into the house choosing process than it is about the money.
Of all the shows, Fixer Upper is the hardest to get on.
This is largely due to the fact the show only films in Waco, TX, so you have to be willing to purchase a home within 40 miles of the town. In addition, you must have a minimum of $30,000 for renovations, fill out a lengthy application, and submit pictures of your family and at least a dozen photos of the home you want redesigned. This leads to a huge question that is impossible to find the answer to…Why are Chip and Joanna taking you around to all these houses if you have already made your purchase? Will the next season be different?
Sometimes exaggeration is necessary to create an interesting show.
According to Bobi, who appeared on an episode of House Hunters, her family's reason for buying a new home (simply wanted something a bit bigger and to turn current home into rental property) was boring. So, the producers encouraged the family to strongly emphasize how small their house was and how they desperately needed something larger. She said, "When I re-watch the episode, I cringe." Love It or List It has also been strongly suspected of the same thing by a number of fans.
According to a homeowner on House Hunters International, the show swapped out the older homebuyers for a younger couple.
In an effort to appeal to younger viewers, HGTV wanted younger couples to appear on the show instead of the typical retirees. According to a lady whose home was featured on an episode of the show as a "reject home," the network hired a young, good looking couple to fill in for the American expats in their late 50 who were really purchasing a beautiful beachside retreat in Mexico.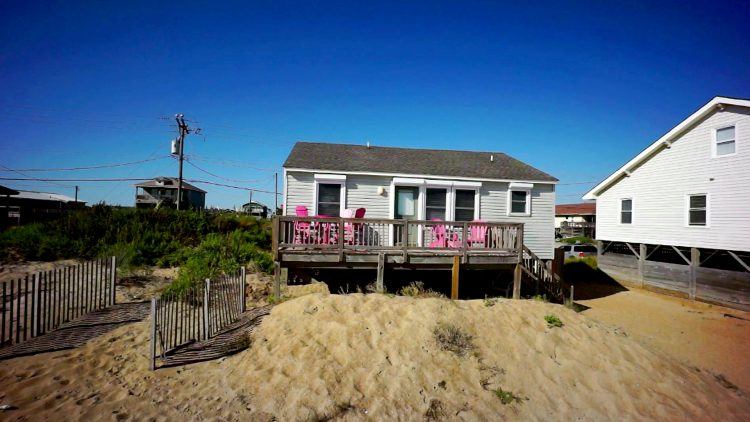 Apparently when Beachfront Bargain Hunt was just starting out, it was easier to find participants who had already made their purchase.
According to Laura who was featured on an episode of the show filmed in Belize, the producers contacted her and her husband because they "had recently purchased a property on the beach that fit the parameters they were looking for." The show filmed the couple touring their own home, as well as two nearby properties that just happened to be vacant at the time.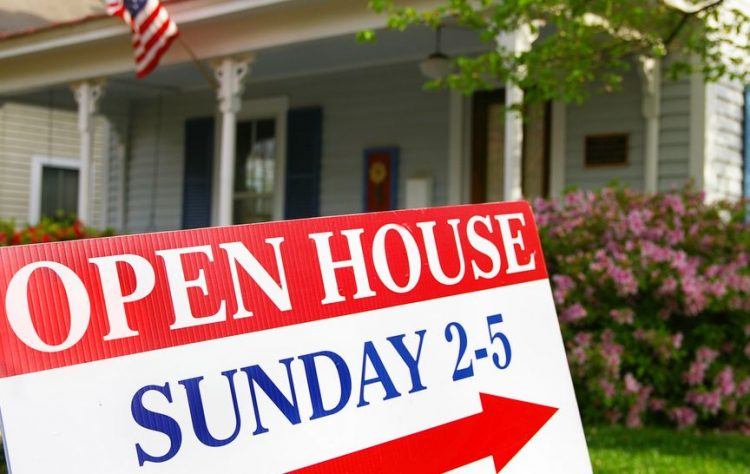 Open houses may or may not be real.
Designed to Sell was a popular show that detailed homeowners as they attempted to get their homes fixed up to sell. The episode usually ended with an open house. According to a participant in the show who preferred to remain anonymous, the open house is fake. The producers used a list of their closest friends and family to ensure plenty of people come to see the house and had great things to say about it. In fact, the participant said it was her own mother who gushed about the house and how she wanted to buy it.
Suzanne Whang, who originally served as the host of House Hunters left the show after a decade to focus on being a comedian.
Anyone who has been watching the show from day 1 will remember Suzanne. She was there and then one day she was just gone. It was completely out of the blue and the show never addressed her departure. She was replaced by a bodiless voice. So, what happened to the former host? She left to start headlining at standup comedy clubs, as well as guest host a few shows on the Game Show Network.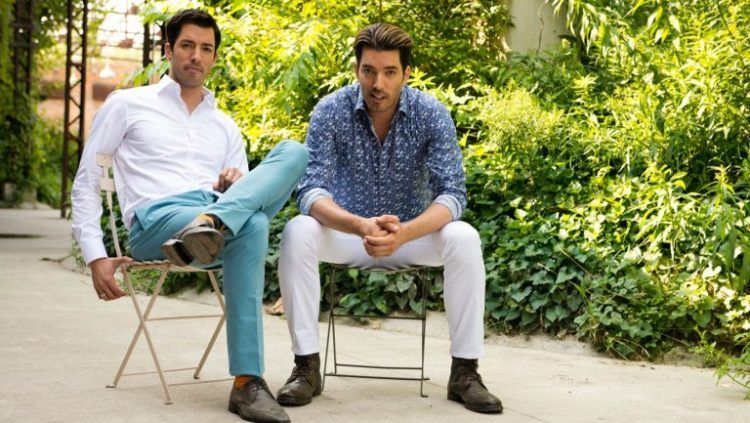 Apparently, Property Brothers only takes homeowners who have already purchased a home.
Many people apply to be only Property Brothers only to find they don't qualify. Why? They haven't already found their "dream home." This is what is written in the casting packet sent out to anyone who applies: "Our onscreen Realtor, Drew, will present the houses to you, but, off-screen, your Realtor is the one who completes your deal. We need to state that we will only feature people who have purchased a property." For that matter, Jonathan, typically just "wears his tool belt and plaid shirt in solidarity" with the show's lesser known (and not as good looking) crew.