Real estate is a profitable business venture for those who know what they are doing and know how to turn a profit. The housing market and the business market are making it possible for real estate investors across the world to turn a quick and large profit on their endeavors, and the result is a shocking number of exceptionally wealthy investors making their mark in the real estate industry. It also means the world is watching a growing number of men and women becoming wealthier and more successful than ever, ensuring future success. Read on to find out who the top 20 real estate investors are across the world.
Photo by Getty Images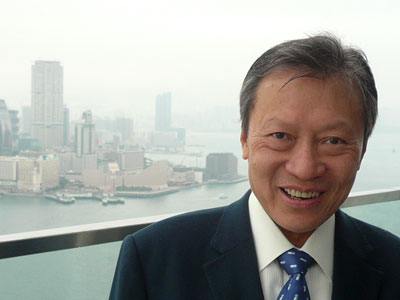 Walter Kwok – $5 billion
He serves as the chairman at Sun Hung Kai Properties, which he has done for more than 18 years now. He is part of the Kwok brother relations, but after a falling out with his two slightly wealthier brothers, he now lives life on his own. The family has allegedly made up, but that does not mean that he wants to do business with them. He kept his shares and holdings of the family business and started a business of his own that has allowed him to continue his work in the real estate market.
Photo by Kwok Scholars
Harry Triguboff – $5 billion
He's an Australian business man who has made his living through real estate, and he's done it well. He began working in real estate in the 1960s, building an apartment building in his native land and then moving on from that to an even bigger investment in real estate. It's been more than 50 years since he got his start, and he's just getting better at what he's doing these days. His claim to fame is that he saw what apartment living could do for a family when others did not see it as a good idea. He was right, and now he is wealthy.
Photo by billionairenewswire
Kwee – $5.2 billion
The Kwee brothers consist of four men, Keng, Tek, Seen and Phing. They are the first family in Singapore as far as real estate is concerned, and they are quite famous for it. Their niche is luxury real estate, and they are good at it. They have even moved into the US market by purchasing some property in New York to rehab and renovate to turn into a building that will house galleries for the Metropolitan Museum of Art, as the building is located right next door to the museum.
Photo by Getty Images
Stephen Ross – $5.4 billion
Located in the United States, Ross is a wealthy real estate investor. Some of his primary holdings include a full neighborhood on the West Side of Manhattan. He is the chairman of Related Cos., and he owns buildings that house companies such as Coach and L'Oreal. He's also the owner of the most affordable housing complex in the city, which is located in Queens. He owns land all over the world, but New York is where he does the bulk of his business, and it's been a profitable decision for him over the years.
Photo by Getty Images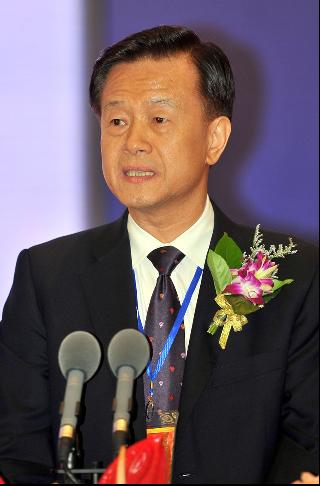 Hui Wing Mau – $5.7 billion
He's the founder and the chairperson of one of Hong Kong's biggest real estate development firms, Shimao Property Holdings. His stake in the business has allowed him to earn billions, and his ownership includes everything from residential to commercial real estate and everything in between. Like some of the other real estate investors on the list, he has made his way into the financial sector by purchasing a company that deals in securities, making him even wealthier.
Photo by Forbes
Hui Ka Yan – $5.7 billion
He's the chair of the Evergrande Real Estate Group in China, and he has some of the most profitable property holdings in the area. He owns residential, business, commercial, tourist locations and even hotels. He owns far more, but these are the most prolific areas of his business, and some of the most profitable as far as his holdings are concerned. He's also working on joining the financial industry with a recent purchase of a major bank to help him get started in his endeavor.
Photo by Bloomberg
Chan Laiwa – $6 billion
She is the chairperson of the Fu Wah International Groupl, which is one of the largest landlord companies in Beijing. Her investments tend to be in the market of luxury hotels, apartments, clubs and even office buildings, and each one seems to pull more profit than the last. Some of her most famous buildings are those travelers choose to stay in regularly, and she's even the curator of the China Sandalwood Museum, which she – surprisingly – owns. I guess you can appoint yourself to any position you want when you are this successful.
Photo by Getty Images
Richard Lefrak – $6.1 billion
With this much net worth to speak of, he's listed 227 on the list of richest men and women in the world, which seems awfully low. However, he's still a lot wealthier than you or I are at the moment. He and his family own pretty much all of the New York metro area, and they have more properties in Washington, California and New Jersey. Additionally, they have an apartment building in Queens with more than 5,000 units, as well as property all over the country to help them keep their fortune intact.
Photo by PageSix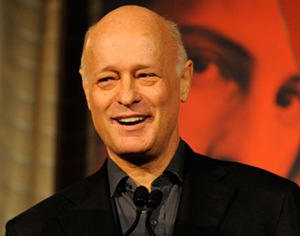 Charles Cadogan – $6.9 billion
He's ranked 196 on the list of Forbes richest people in the world, and it's because of his real estate investments and the success of each one. He's been working in London for many years running Cadogan Estates, which is his family's business passed down from generation to generation for more than 3 centuries. To say that his business is successful is an understatement, especially since it's such an old company and has been through just about everything.
Photo by talklist
Yang Huiyan – $6.9 billion
From China, this very shy business owner has taken over her father's company and turned it into something even more than it already was. As the CEO of Country Garden since 2007, she is the responsible party for more than $65 million in real estate holdings. She's also the richest woman in China and she's not someone who is very impressed by the press and does not make many public appearances for publicity.
Photo by dealmakershub
Peter Woo – $7.2 billion
Another investor from Hong Kong, Peter Woo, is worth a lot of money thanks to his wise investments and his stellar business sense. He's been able to take his company, Wharf, and turn it into something profitable and exceptionally abundant. The company has a number of shopping malls, and he even owns property in Times Square and Harbor City. He has recently stepped down as the CEO and given leadership of the company to his son, as many wealthy investors choose to do.
Photo by Wharf Holdings
Joseph Lau – $8.4 billion
He's a Hong Kong native, and he's worth a lot of money. He might not be the city's richest investor in real estate, but he's the largest with the most property and the most holdings in the area. He owns Chinese Estates, a company that has nearly doubled its assets in the past few years, making him much wealthier than before. He's been in some legal trouble, and his son is likely to take over the business should he be indicted for his alleged misdeeds.
Photo by SCMP
Robert and Philip NG – $11 billion
These brothers inherited their fortune and their business from their father, but their Singapore based business is not struggling at their leadership. They are responsible for more than 700 condos, malls and hotels in their area, which is clearly a profitable business venture. The Far East Organization, the family business, is said to have more than $6 billion in just private real estate holdings, and that does not even include the rest of their business ventures and money-making efforts.
Photo by Getty Images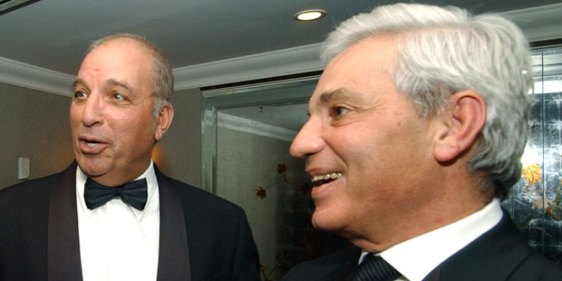 David and Simon Reuben – $11.5 billion
Their fortune was made in the metals business, which caused the brothers to make the decision to go into business investing in real estate together. The business decision was a good one, and it's made them billions of dollars in assets, and their fortune continues to grow as the United Kingdom's real estate market improves and becomes more impressive each year. The duo has more money than they know what to do with, so they keep investing.
Photo by DavidSimonReuben
Thomas and Raymond Kwok – $12.6 billion
If you're into the iconic buildings that make up the beautiful and impressive Hong Kong skyline, you know that these brothers are the reason behind it. They own the company responsible for these buildings. They are also responsible for the most sizable property investments in all of the Greater China area, which has really put them on the map as some of the wealthiest and most successful investors in the world.
Photo by Toplisttips
Gerald Cavendish Grosvenor – $13 billion
If you have a landlord in the United Kingdom, there is a good chance that his is your landlord. You'll never see him, though; he's much too busy running his empire. He owns the 190 acres of land adjacent to Buckingham Palace as well as hundreds of thousands of acres of land in places like Scotland, England and Spain. He's son Earl is one of the Godparents to Prince George, first child born to Prince William and Kate Middleton, the Duke and Duchess of Cambridge.
Photo by Financesonline
Donald Bren – $14.4 billion
This American business man and real estate investor has made his mark in the world. He's the richest man in the United States in the real estate game, and he is constantly making even moe money. He owns Irvine Co., which has more than 40 million square feet of office space and more than 50,000 apartments. He even has more than 8 million square feet of retail space to his name in Southern California, and he's making a killing.
Photo by Getty Images
Wang Jianlin – $15.1 billion
He's considered the China mainland's richest man, and he has a lot of retail businesses to prove this is true. He is the owner of more than 75 department stores, 85 shopping  plazas and he also owns 51 five-star hotels across the world. To say that his venture into the real estate market was successful would be a gross understatement, and that's precisely why he is on this list of wealthy real estate investors across the world.
Photo by Chinafotopress
Cheng Yu-tung – $16.2 billion
On the Forbes annual list of billionaires, he claims the 54th spot with his fortune. He's been on the list of Hong Kong's richest men for many years, and he's not expected to live much longer. It's been reported that he's suffered from multiple strokes and that his health is failing him, but that does not change the fact that his real estate investments across the world are failing. He did resign as chairman of New World Development, appointing his son in charge, however.
Photo by CFP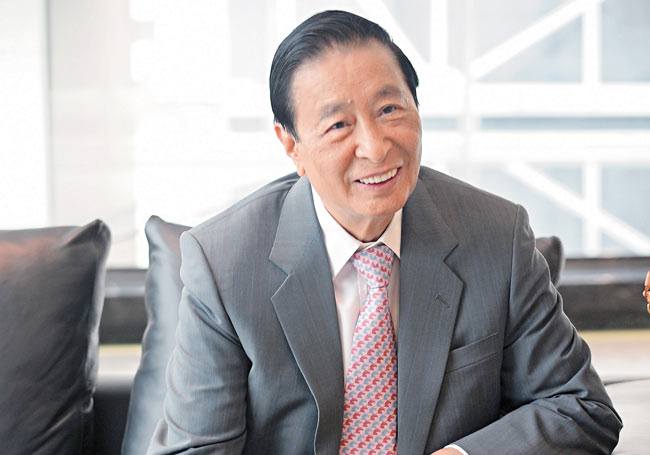 Lee Shau Kee – $19.6 billion
Located in Hong Kong, he's number 35 on the Forbes list of wealthiest billionaires in the world. His fortunate was amassed through real estate and his position as the CEO of Henderson Land Development. There was a recent moment in which taxes in Hong Kong were raised and caused the real estate market to suffer, but he's back on top and developing land and buildings across the country, making billions in the process.
Photo by Getty Images