Over the years, Los Angeles has become one of the most popular cities in the United States. Not only is it the widely considered the home of the entertainment industry, but it's also become the perfect destination for people on the path to fame and fortune. As the home of Hollywood, Los Angeles has been the birthplace for the careers of countless stars over the last several decades, and there's no doubt that there is simply something magical about this beautiful oceanfront city. If you're looking to get discovered as an actor or a singer, Los Angeles is clearly the place to be. Not only are there countless other people who have gone to the City of Angels to chase their dreams, but the chances of running into successful people are actually high in comparison so man other places. Even if you're only interested in visiting Los Angeles for a short time, there is just something about this city that millions of people find irresistible.
Plus, with its warm weather and beautiful beaches, many consider L.A. the perfect place to kick back, relax, and enjoy life. With that being said, it should come as no surprise that many of the biggest names in entertainment have decided to call Los Angeles home. From beautiful mansions to large luxurious condos, Los Angeles is home to some of the wealthiest stars in the business. It's easy to see what you're aspiring to be when you're surrounded by people who have always achieved the type of success you're looking for. However, it's also no secret that living in Los Angeles certainly isn't cheap. Anything worth having comes with a price, and L.A. certainly comes with a big one. Real estate in all many areas of the city can cost well into the million dollar price range, and only the richest of the rich can afford to buy property in the wealthiest areas. But for these stars, multi-million dollar price tags mean nothing, and they've had no problem paying the cost to build a home in L.A. Here are 20 of the richest celebrities living in Los Angeles.
(Photo by David Livingston/Getty Images)
Jimmy Kimmel net worth – $35 million

For more than a decade, Jimmy Kimmel has been a hilarious force in late night TV. Let's be real, if you're the kind of person who always finds yourself up late at night with nothing to do, there's a good chance you've stumbled across his show at least once. Although there was once a time when many doubted that he would able to compete with late-night TV giants like David Letterman and Jay Leno, Kimmel has proven to be able to withstand the test of time. His talk-show, Jimmy Kimmel Live! has become a staple for night owls all over the country. Each night, Kimmel discusses a variety of popular topics and often invites guests on the show. One of the most popular segments on the show is "Mean Tweets" in which celebrities sit down and read some of the mean things their fans have to say to them via Twitter. He is also known for having hilarious segments in which children are asked simple questions, and respond with very unexpected answers. Although the show didn't air until 2003, Kimmel has been working in the industry for more than 25 years, and began his career in radio while he was still just a high school student.
Thanks to all of the success he has earned over the years, Kimmel has received several other opportunities in both TV and film that have helped him spread his name to a wide variety of viewers. Most recently, Kimmel landed cameos in several films including Ted 2 and Pitch Perfect 2. His many appearances have helped him amass a sizable net worth of $35 million, and like many stars, the New York native has chosen to make Los Angeles his home, more than likely out of convince due to the fact that his show tapes there. As the proud father of three, Kimmel also takes his responsibilities as a parent very seriously, and has often been photographed with his kids on the red carpet.  With so many accomplishments, the 48-year-old has shown no signs of slowing down, and it'll be interesting to see what the future has in store for him. As of now, it looks like he is on track to go down in history with other late-night legends, and his biggest fans believe there is no one more deserving. Whoever said being the class clown doesn't pay off must've never seen this guy in action.
(Photo by Frederick M. Brown/Getty Images)
Jared Leto  net worth – $40 million

With more than 20 years of experience in the entertainment industry, Jared Leto is one of the stars who has proven that he has what it takes to be successful in more than one area of the business. The 44-year-old Louisiana native began his career in Hollywood in the early 90s, and also began a career in music several years later. Initially, Leto moved to Hollywood to pursue directing, but began taking acting gigs on the side to help bring in some extra cash.  In 1998, he helped form the rock band, Thirty Seconds to Mars, where he is the group's lead singer and song writer.  Throughout his career, he has been able to use his talents to reach  diverse group of fans, and he has often be widely regarded for his ability to push limits.  His resume includes over a dozen films and four albums, and the list looks like it's only going to keep on growing as he continues to put out new products.
He has played a variety of interesting roles, and has gained a dedicated following of fans who love seeing him put on a show on the screen and on the stage. However, aside from his skills as an entertainer, Leto has also proven to be a pretty savvy businessman, who has been able to think out of the box to help grow his fortune. In recent years, he has embarked on several business ventures, including a social media platform called The Hive, which focuses on "creative community building." In 2011, he also founded a streaming service called VyRT which was originally intended to stream live events, but has since expanded to include other things. He has also made investments in the Reddit and Robinhood Markets. All of which have helped him grow a fortune of  $40 million dollars, and have given him the opportunity to purchase a beautiful home in the Hollywood section of Los Angeles. However, Leto isn't interested in keeping all of his wealth to himself, and he has also become known as a very giving philanthropist who has donated money to several causes which focus on helping ill children. It's not every day you'll find a star who can do it all, but Jared Leto has proven to be one of those people, and because of that he's become very easy to like.
(Getty Images)
Halle Berry net worth – $70 million

Aside from being known as the home of the rich and famous, Los Angeles is also popular for being home to the beautiful. Well, it's almost impossible to talk about beauty in Hollywood without mentioning Halle Berry. After all, she is widely considered one of the most beautiful people on the planet, and as you probably already know, that certainly isn't an easy honor to grab. Throughout most of her career, Berry's flawless looks have made her one of the most talked about people in the business, and even at 49-years-old, Berry is still turning heads all across the world. In fact, there are many people who are really starting to wonder whether or not she will ever age at all. They say that beauty fades, but hers doesn't seem to be going anywhere. However, her rise to the top certainly wasn't over night, and she has been working hard for more than two decades to establish herself as one of the industry's brightest stars.
Berry began her career during the late 80s, and while some may have thought she would end up being nothing more than a pretty face, she allowed her talent to speak for itself. Although Cleveland, OH may seem like an unlike place to give rise to someone with so much star power, Berry stopped at nothing to work her way to the top. Throughout the years, she has taken on roles in a variety of films from drama, to action, to comedy – and fans seem to love her almost every single time she hits the screen. The Academy-Award winning actress has worked with some of the biggest names in the business, and has even become one herself.
On top of her success on both the big and small screens, Berry has also become a spokeswoman for beauty brands such as Revlon. To this day, she can be seen in commercials advertising the brand's products, and her name and face alone have likely helped the company general millions of dollars in sales. Despite achieving numerous awards and accolades in Hollywood, Berry has taken some time away to focus on raising her two children. With a net worth of $70 million, and a beautiful home  in the Hollywood Hills, Halle Berry has everything that a girl from the midwest could ever ask for.
(Photo by Imeh Akpanudosen/Getty Images)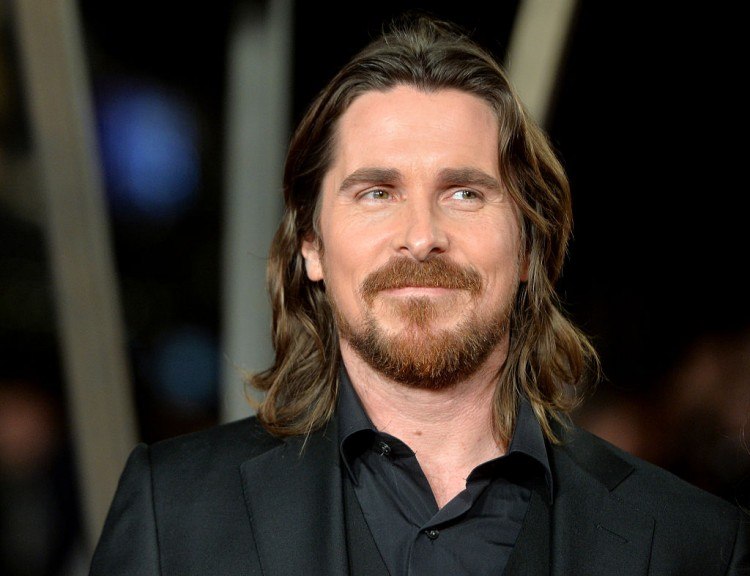 Christian Bale net worth – $80 million

Although many people may not remember, Christian Bale actually began his career as a child star. He began his career in small commercials, which eventually lead to bigger and more recognizable roles. When he was just 13-years-old, he appeared in the film, Empire of the Sun. While many child strs often fall of track and find their careers over before then even reach adulthood, Bale become one of the few to go on and have an even more successful career after his childhood years. These days, most fans probably recognize Bale best from his role in the Batman films, in which he played the mysterious superhero on the move to protect Gotham. However, aside from the Dark Knight films, Bale has a very impressive track record that includes the 2000 cult classic, American Psycho. Aside from his career in film, he has also taken on several stage roles that have really shown fans the caliber of what he can do. Bale's ability to take on a wide variety of roles (and actually make them believable) has helped set him apart from many other stars. In fact, he is widely considered one of the most talented actors of his generation, and with some of the other big names in his age group, that is certainly an honor that shouldn't be overlooked.  Even if you're particularly a fan of his work, it's hard to deny the fact that Christian Bale is extremely talented and hard-working, but he doesn't just stop there.
Despite being best known for his skills as entertainer, Bale has also put in work away from the spotlight, and Time Magazine has even named him one of the most influential people in the word. He supports Greenpeace and the World Wildlife Fun, and it is clear that he really does hope to help make the world a better place. However, if he wasn't busy enough trying to save the world both on-screen and in real life, Bale is also a dedicated father of two. Bale, who owns several properties in California, has called the Los Angeles area home for quite some time now, and is easily one of the most recognizable stars in the city. However, with an $80 million net worth, if Bale every gets tired of the Los Angeles life, it's safe to say that he can live almost anywhere he chooses.
(Photo by Anthony Harvey/Getty Images)
Kim Kardashian net worth – $85 million
For more than a decade now, the Kardashians have been considered pop culture royalty. Although most people still don't fully understand why the family is so famous in the first place, that hasn't stopped millions of people from admiring the Kardashian/Jenner Clan. Although almost every member of the family is rich and famous, there is no one quite as well-known as Kim. After her mother and manager, Kris Jenner, was successfully able to turn Kim's leaked sex tape into a career, Kim K has just been bringing in the millions. To this day, Kim has proven that being famous for absolutely nothing is actually a legitimate way to earn fame, and year after year she continues to get more and more popular. Her success has also lead to endless opportunities for her mother and siblings. Let's face it, everybody has something to say about the Kardashians, but when it's all said and done, this is one family that knows how to make money, even if everyone doesn't always agree with their business tactics. From reality TV to social media, Kim Kardashian is everywhere, and her fortune is only continuing to grow. Now, with a net worth listed at $85 million, Kim has certainly found some very creative ways to diversify her wealth. Not only has she released a book full of selfies, but just a few months ago, she also introduced a line of Kim K themed emojis, appropriately named, Kimojis.
But despite her vast wealth, Kim's husband, Kanye West, has recently made headlines all over the Internet after claiming that he was $53 million in personal debt. While there is no way to verify whether of not Kanye's financial status is true, he might want to ask his wife for a loan, because it looks like she's definitely got more than enough money to help him tackle his debt. Either way, Kim K's sources of income don't look like they'll be drying out any time soon, and the mother of two seems to always have some sort of trick up her sleeve when it comes to finding new ways to make money. It'll actually be kind of interesting to see what sort of thing she comes up with next.
Although Kim and her husband, Kanye, technically live in the Hidden Hills section of Los Angeles, they are currently staying with Kris Jenner in Calabasas while their home undergoes renovations.
(Photo by Jason Merritt/Getty Images)
Ice Cube net worth – $100 million

It's impossible to have a conversation about hip-hop without mentioning Ice Cube, as a member of the legendary group NWA, Ice Cube broke on the scene during the mid 80s and became a force to be reckoned with. As a member of the group, Cube was part of an era of hip-hop that was full of raw socially aware lyrics that fearlessly called out the establishment. After the members of the group went their separate ways, Ice Cube went on to have a successful career as a solo artist, and he continued to put his city, Compton, on the map. To many, he is considered not only one of the best rappers from the West Coast, but one of the greatest of all time. While his career in the music industry is what originally established him as a star, today's fans probably know Ice Cube better for his career in film. Ice Cube has appeared in more than 20 films, and has even sound great success working behind the scenes as well. He is responsible for writing the now classic comedy movie, Friday, in which he also had a starring role.
In recent years, Cube has also starred in a string of family friend and comedy movies that have helped him reach a wide audience of fans. There was once a time when he was considered a threat to mainstream America, but these days he's respected in more areas than one. These days, it would be pretty difficult to find someone who isn't a fan of Ice Cube and his work, and he always finds ways to keep his fans entertained. He also created a clothing line which features hoodies with built-in headphones, and he had earned an endorsement deal with Coors Light.
Thanks to all of his hard work, Cube took a rap career and turned it into an empire. With a net worth of $100 million dollars, he has been able to move out of Compton and purchase a large home in Los Angeles where he resides with his wife and children. It also looks like Cube has passed the acting bug down to his son, who played his father in the 2015 NWA biopic, Straight Outta Compton. As Ice Cube's resume continues to grow, and he continues to build relationships with some of the most powerful people in the industry, there's no doubt that his net worth will certainly see a jump at the years go on.
 (Photo by Kevin Winter/Getty Images)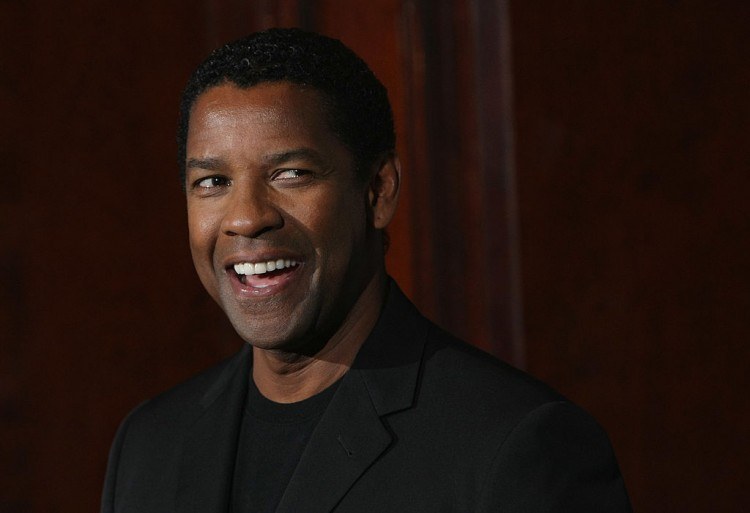 Denzel Washington net worth – $140 million

Staying relevant for decades isn't the easiest thing to do in Hollywood. After all, it's no secret that the public can have a pretty short memory, and with new (and mostly younger) stars entering the game on a regular basis, staying afloat can be difficult. However, if there's one man whose light has never dimmed, it's none other than Denzel Washington. To put it as simply as possible, Denzel Washington is the man. From the screen to the stage, Denzel has proven that he has what it takes to do it all.
Since making his first on-screen appearance in the late 1970s, Denzel has gone on to become one of the most well-known and well-respected actors in the industry. In recent years, he has become well-known for his intense roles which he seems to tackle with ease.
Widely regarded as one of the sexiest men in Hollywood, Denzel has had a very successful career which includes numerous accolades, including two Academy Awards. He has appeared in some of the most memorable films of the last few decades including the hit Training Day, in which he portrayed a dirty cop with a huge chip on his shoulder. Aside from acting, Denzel has also produced several projects, including the 2010 film, The Book of Eli, in which he also starred.
But when Denzel isn't doing his thing in front of (or behind) the camera, he's been known to be involved in several philanthropic endeavors and he has been very involved in the Boys and Girls Club of America.
Although he was born in Mount Vernon, New York, Denzel now owns beautiful a home on Mulholland Drive in the Beverly Park neighborhood of Los Angeles. Located on 1.5 acres of land, the home has all of the amenities you'd expect to find in the home of a star of Denzel's caliber. Washington's large estate is protected by a private entrance, and he is surrounded by several celebrity neighbors in every direction.
Now, just north of 60-years-old, Denzel has remained a powerful force in the film world, and he still has the ability to draw millions of people all across the world into movie theaters. His career continues to serve as inspiration for those still trying to find their footing, if most people can achieve just half of what he's done, they would be pretty luck. There's no doubt that Denzel will go down in history as one of the greatest actors of his generation, and many of today's young talents strive to be like him.
 (Photo by Sean Gallup/Getty Images)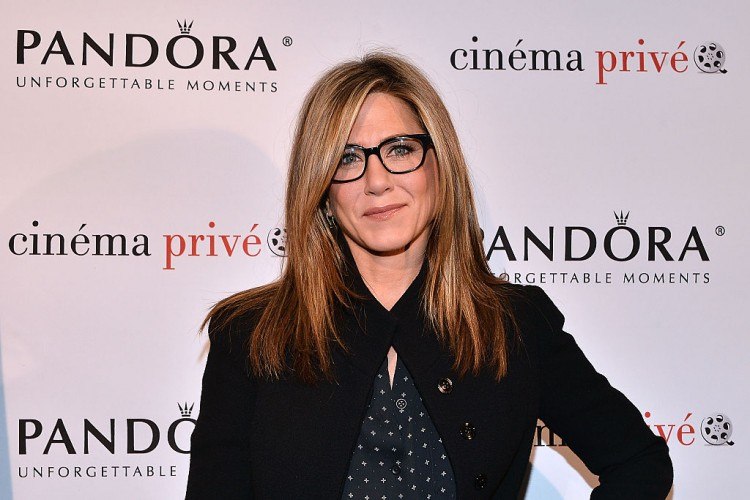 Jennifer Aniston net worth – $150 million
If you grew up during the 90s and early 2000s, you probably spent a good portion of your time watching Friends. Dubbed one of the greatest TV shows of all time, this long running sitcom gave rise to several stars, and turned Jennifer Aniston into a household name. Admit it, the theme song from the show still pops into your head from time to time, and you still catch yourself wishing that you had a group of friends like Rachel and the rest of the crew. Although Aniston had been in the industry long before the series aired, her role as Rachel turned her into a pop culture icon. There aren't too many stars who can say they've had anything named after them, never mind a hairstyle. Although the slightly bizarre haircut may officially be out of style, it will certainly go down in history as one of the most popular hair dos to ever grace network television. Admit it, during the time Friends was on the air, you knew at least one person who had "the Rachel," and if you didn't, well, you were that person (it's ok, we aren't here to judge). Although today's youth will never know the excitement of being able to tune into a new episode of Friends, they can see the profession of Aniston and her career through old episodes. In the years since the show's final episode, Aniston has gone on to have a very successful career in film.
In fact her role as Rachel was her last major TV role, and these days she's all about the silver screen. Generally viewed as one of the most popular actresses in Hollywood, Aniston was GQ's first ever Woman of the Year, and she has frequently been included on lists of the most attractive women in Hollywood. On top of being beautiful, Aniston also has a personality that has made her a fan favorite, and many simply feel like she is someone they'd enjoy being friends with in real life.
In 2007, she was listed as one of the wealthiest women in Hollywood, and over the course of her career she has been able to amass a fortune of $150 million. Aniston has also been featured in several commercials, and she still has the power to get and hold people's attention. As a native of Los Angeles, Aniston has chosen to remain there. In 2012, she purchased a beautiful residential property in Bel Air. Last year, she married actor, Justin Theroux, and the couple is currently renting a home in the Hollywood Hills.
(Photo by Araya Diaz/Getty Images for cinema prive)
George Clooney net worth – $180 million

Okay, so we all know there's more to life than looks, but for some people, their looks have been their meal ticket to millions of dollars. Formerly known as Hollywood's most eligible bachelor, George Clooney has been breaking hearts for longer than some of today's young stars have been alive. His good looks and charming smile have helped him win over millions of female viewers, and his undeniable talent has helped him earn the respect of millions of men. Clooney's ability to find success in both TV and film, have also proven that his broad appeal knows no bounds. Whether he's playing a doctor or a hero, Clooney brings his all to each role, and he is able to command millions of dollars for appearing in successful productions. With that being said, it should come as no surprise that his net worth is currently listed at $180 million dollars, and there's no doubt that his fortune will only continue to grow.
He may not be on the market any more, but that hasn't stopped people from flocking out to admire him on the screen. Thanks to his success, Clooney has been able to purchase several multi-million dollar properties including a home in Italy and a home in Los Angeles. His main home in L.A. was purchased in 1995 and consists of more than 7,300 square-feet. After his marriage to British born, Amal Aladdin, the couple purchased a lovely home in England. But while many people would expect someone as wealthy and good-looking as George Clooney to be extremely self-absorbed, that simply doesn't seem to be the case.
Over the years, Clooney has been very involved in giving back, and has donated millions of dollars to various charitable causes. He has also been very vocal in speaking out against social injustice, and he has traveled the world speaking on the horrors of genocide and other atrocities. His wife, who is an attorney by profession, is also very interested in human rights, and there's no doubt that this couple will continue to use their platform to call attention to various issues all around the world.
On top of all of that, Clooney has also proven to have a very good sense of humor, and has absolutely no problem laughing at himself. With a track record like that, it's pretty easy to see why so many people out there love him.
(Photo by Manuel Queimadelos Alonso/Getty Images)
Justin Bieber net worth – $200 million

Depending on how you feel about Justin Bieber, it may be pretty hard to accept the fact that he's worth $200 million. After all, Justin Bieber's transformation from a cute Canadian kid to an off the wall bad boy has been a but much for most people to swallow. In what seemed like the blink of an eye, Bieber went from a relatively unknown YouTube sensation, to a pop star who was literally almost everywhere. Seriously, I know you remember that seemingly never-ending time period when Justin Bieber was on every TV and radio station you turned to, and it was almost impossible ti ignore him. However, while he may have once been innocent and harmless, puberty turned Bieber into a new man in more ways than one.
Like many people who have grown up in the public eye, Bieber has made a series of bad choices that have definitely left some people feeling a little iffy about the young star. However, despite the fact that his wholesome public persona is not a thing of the past, Bieber's pockets haven't seemed to suffer at all. His new music has certainly helped him gain respect from people all over the world. Although most people over the age of 15 wouldn't call themselves Beliebers, it's not too hard to find someone who knows the words to at least one of his songs. Bieber's heart-throb status among young girls all over the world has helped him sell out shows and earn millions of dollars. After all, if there's one group of people who are actually going to go out and buy albums, it's pre-teen/teenage girls.
Last year, Bieber purchased a 6,000 square-foot in the Hollywood Hills, which has since become a hot spot for parties. The two-story home features plenty of beautiful views and came "equipped with a master suite with his and her closets, steam shower, hot tub and spa, home theater, office, 'chef's gourmet kitchen', a large grassy yard with beautiful pool and 'serenity fountain." Although gatherings at the Bieber home have been known to get a little of control, the star has still been known to enjoy hosting events for his famous friends. Since Bieber is a native of Canada, there's no telling whether or not he'll choose to make a permanent home in the United States when it's all said and down. However, for now, he seems to be thoroughly enjoying the beautiful Los Angeles weather.
 (Photo by Kevin Winter/Getty Images)
Miley Cyrus net worth – $200 million

Like Justin Bieber, Miley Cyrus is another young star who has rubbed millions of people the wrong way in recent years. When Cyrus first became a mainstream success, she was the star of the Disney series, Hannah Montana, she appealed to a wide variety of young fans who found it easy to look up to the young star. However, like many other former Disney stars, adulthood had something else in store for Miley, and once she departed from the show, her career took her down a very interesting path. These days, Miley has become a fixture in headlines for risqué behavior. You probably remember a time not so long ago when  it has become pretty common to hear Miley's name and the word twerk constantly used in the same sentence. Even if you're not a fan of Miley and her music, it's hard to deny the fact that she definitely knows how to keep people entertained. Since part of remaining relevant is making sure that people are always talking about you, it looks like staying on the public's mind is something that Miley will never have to worry about. Although  she went through a period where it seemed like she may have calmed down, she quickly showed the world that the 'turn up' in her life was a 24/ occurrence, and there was no occasion that she couldn't turn into a party.
In fact, a source has recently told the media that Cyrus intends to have some interesting party favors for her weddings guests. According to the source, "Everyone knows Miley loves to throw an outrageous party and her wedding won't be any different. With weed being decriminalised in California, Miley wants some on every table, as well as a dessert buffet of marijuana edibles. She says her dream would be for everyone to get high together." Well, with her $200 million net worth, Miley can definitely purchase almost anything she wants. Among the things she has decided to buy is a beautiful home in the Hidden Hills second of Los Angeles. Cyrus purchased the home last year for $5 million, and it's definitely an abode fit for a star. Now engaged (for the second time) to actor, Liam Hemsworth, there's a good chance the couple will decide to remain in Los Angeles once they tie the knot.
(Getty Images)
Ellen DeGeneres net worth – $200 million

If there's one person everyone can agree that they love, it's Ellen DeGeneres. After all, if there's one person you can always count on to be able to appeal to viewers of all ages, it's her. With a great sense of humor and a knack for connecting with people, it's easy to see why people just can't get enough of Ellen.
Over the course of her career, Ellen has gone from a stand up comedian, to the star of her own sitcom, to a talk show host who is well-known for giving some pretty incredible surprises. Her show, The Ellen DeGeneres Show, is currently one of the most popular talk shows on the air, and viewers can always count on Ellen to make them laugh and cry all within the same episode. Whether featuring fellow celebrities or simply highlighting interesting stories, Ellen always has something that makes her show worth tuning into. However, Ellen hasn't just limited herself to day time TV, and she's also found success in other areas as well.  In 2003, she provided the now infamous face of Dory in the modern classic film, Finding Nemo. The character became so popular, that a spin-of film, Finding Dory, will be released during the summer of this year.  But while Ellen is good at making everyone laugh, she also knows how to be serious when necessary, and she has used her celebrity status to help raise awareness to various causes, including AIDS. She is also an advocate for Transcendental Medication, which she believes has helped her cut down on stress. According to DeGeneres, "M is the only time I have that stillness… it gives me this peaceful feeling, and I love it so much. I can't say enough good things about it. All the benefits that you can achieve from sitting still and going within—it really is a beautiful experience."
With a steady stream of work, and a track record that shows that she finds success in almost everything that she does, it shouldn't surprise anyone that Ellen's net worth is now listed at $200 million. Ellen may be humble, but that certainly hasn't stopped her from enjoying the finer things in life, and making sure that she has the best of the best. DeGeneres and her wife, Portia de Rossi, own a beautiful home in Los Angeles, which she initially sold in 2007, and bought back in 2014.
(Getty Images)
Leonardo DiCaprio net worth – $217 million

Leonardo DiCaprio is yet another star that almost everyone loves. He's smart, talented, good-looking, rich, and last but not least, humble. With a combination like that, what's not to love? Well apparently, the Academy hasn't always loved Leo as much as the rest of the world. For a very long time, it seemed like Leonardo DiCaprio was on track to go down in history as one of the most talented actors to never win an Academy Award. With performances like Titanic and Inception under his belt, DiCaprio has proven that he has the ability to take on any role that is thrown his way, and he always leaves a lasting impression on viewers, even long after they've seen a film. However, after his recent win, fans can finally rest assured that their beloved Leo will no longer have to worry about his talents going unnoticed. It looks like DiCaprio has finally gotten the recognition that many people have always felt that he deserves. However, even if would have never won an Oscar, DiCaprio has already earned the respect and admiration of millions of people all over the world, and he is easily one of the most famous men in Hollywood. Any time DiCaprio's name is listed as the star of a film, it's a guarantee that there will be countless people willing to pay to see him do his thing on the big screen.
But although it may he hard for many people to remember the days when Leo wasn't a seasoned vet, he has definitely worked hard to get where he is in the industry, and with his work ethic, he is likely to continue to work even harder. For much of his career, DiCaprio has resided in Los Angeles, and he also owns properties in other parts of the world, including an island that he is working to turn into an 'eco-friendly resort.' According to reports, DiCaprio, who has always been very involved in protecting the earth, aims to "create something not just environmental, but restorative." He may currently be worth more money than the average person will ever see, but it's nice to know that he has an interesting in using his wealth to do something that can benefit generations to come.
 (Photo by Jason Merritt/Getty Images)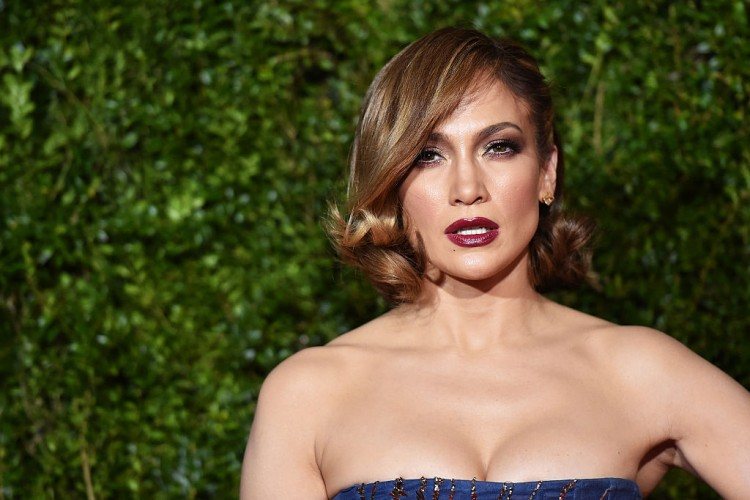 Jennifer Lopez net worth – $300 million

She may be a long way from the block, but Jennifer Lopez is still just a simple girl from New York City who is thankful to be living out her dreams. Like many stars who came from humble beginnings, Lopez' rise to the top didn't happen over night. In fact, she actually began her career as a backup dancer in the early 90s before rising to mainstream success. Unlike some stars who just fine one lane and stay in it, Lopez has certainly tried her hand at almost every form of entertainment, and she has found success. Seriously, J.Lo is one of those celebrities you always see everywhere, but still have a hard time fully grasping how famous she actually is. Well, if there's one thing that's for sure, it's that there isn't a single thing that she can't do. From singing, to dancing, to acting, Lopez is widely respected for her versatile skill set. But while she may be a familiar face and name, you might be a little surprised to see that her net worth ha been reported at a whopping $300 million. Well, while she's done a lot of work in front of the camera, Lopez has also embarked on several business ventures which have helped her acquire wealth, and her job as a judge on American Idol, has also helped her bring in millions of dollars each year. Plus, the success of her new show, Shades of Blue, has officially made Lopez a TV star.
Now as a single mother, Jennifer Lopez has decided to settle down with her family in Los Angeles, although she recent sold her Hidden Hills mansion for a grand total of $17 million. The home, which she and her then husband, Marc Anthony, purchased back in 2010, features nine bedrooms and 17,000 square-feet of living space. While the space is nice to have, it probably proved to be a bit much after the couple's divorce, and is no surprise that Lopez would want to downsize into something a little more manageable. Although she's has an extremely busy schedule, she makes it a point to spend as much time with her children as possible. Now that American Idol is in its last season and quickly making its way towards the final episode,  it'll be interesting to see what Lopez has in store for the future.
(Photo by Mike Coppola/Getty Images for Tony Awards Productions)
Ryan Seacrest net worth – $330 million
For a while there may have been a time when most people saw Ryan Seacrest as a joke. After all, being a host is nowhere near as glamorous as being an actor. Well hosting might not be as 'cool' but it certainly pays just as well, if not better than being one of Hollywood's most famous in stars. In fact, with a net worth of $350 million, there's a good chance that Ryan Seacrest actually has more money than your favorite actor or actress. Seacrest is proof that a nice smile and an outgoing personality can really get you a long way, and fans have fallen in love with his charming disposition.
Best-known for being the long time host of American Idol, Seacrest was actually in the business long before. In fact, Seacrest has been hosting TV shows since the 90s, and he has built up a very impressive resume in the business; earning the respect of many of his peers. From TV to radio, Seacrest is definitely one of the entertainment industry's most famous hosts, and fans already know what to expect when they see him take the stage. Now that Idol is coming to an end, fans will certainly miss seeing him on that now familiar stage. However, it goes without saying that he'll be on TV in no time. Or maybe he'll even use this an as opportunity to explore other interests, and maybe even pursue a career in acting.
On top of his work, Seacrest has also aligned himself with several charity groups, and he is well-known for his philanthropic work. In 2010, he founded the Ryan Seacrest foundation, which "is a non-profit organization dedicated to inspiring today's youth through entertainment and education focused initiatives." The organization, which continues to grow every year, aims "to contribute positively to the healing process for children and their families during their stay by developing these centers to bring an uplifting spirit to the hospital community."
Even with all of the hard work he does, Seacrest has also made some time for play, and he's been known to enjoy many of the finer things in life. With his $330 million fortune, Seacrest has invested in several properties, and has made a home for himself in Los Angeles. In 2012, he also purchased an estate in Beverly Hills that had previously been owned by Ellen DeGeneres.
(Photo by David Buchan/Getty Images)
Russell Simmons net worth – $325 million

In the hip-hop world, there is almost no businessman more savvy than Russell Simmons. For years, Simmons has been a fixture in urban culture, and his wise ways and endless knowledge has also made him a valuable resource for many of today's up and coming artists and entrepreneurs. Simmons' positive attitude and spirit journey have also become a very big part of his identity. Sometimes called Uncle Rush by other celebrities, it is not uncommon for other people in the business to go to Russell for business and personal advice, and he seems always willing to lend a helping hand. Simmons, who is the brother of rap legend, Rev Run, co-founded Def Jam records in the 80s, and has since gone on to build an empire that includes several other successful business ventures. Seriously, it seems like he has his hand in every single pot, and has been very involved in all platforms including fashion, finance, and technology.
Recently, Simmons' All Def Digital Brand even hosted its first ever award show which Simmons says he hopes will one day be able to compete with the Academy Awards. During an interview prior to the show, Simmons stated, "The All Def Movie Awards are not the Black Oscars, but they could be. This will be a fun, entertaining and hopefully thought provoking celebration of the uncelebrated." In 2014, Simmons who had been a life-long New Yorker decided to put his pent house on the market, and head west to enjoy the beautiful weather. At the time of his move, Simmons stated, " I decided to move to Los Angeles from New York. I have nothing against New York; I'm there every six weeks on business and still have a home in the area. I just wanted to be closer to my two daughters, who live with their mother in Beverly Hills." He also added, "Family is No. 1 with me, so the house I bought had to be near my children. Every morning, I hop in my car and drive over to my former wife's house where I meditate with my daughters from 6:45 to 7:05 before driving them to school at 7:15." He may be extremely busy, but it's always nice to see a celebrity who is willing to put their family first, even if it means having to do things a little differently.
(Photo by Mike Windle/Getty Images for TWC)
Jack Nicholson net worth – $390 million

Achieving status as a legend in Hollywood certainly isn't easy. However, Jack Nicholson has already earned the title of a living legend, and his track record speaks for itself. With nearly 60 years of experience in the business, Nicholson started his career before many of us started our lives. Throughout his career, Nicholson has taken on some unforgettable roles, many of which have become a very important part of Hollywood history. Perhaps his most famous to many viewers, was his role as Jack Torrence in the 1980 film, The Shining (feel free to cue the screams of REDRUM in your head). His sinister smile and rough around the edges demeanor have made him the perfect for many intense roles. Film critic, David Thompson, described Nicholson best when he said, "Nicholson is the Hollywood celebrity who is most like a character in some ongoing novel of our times. He is also the most beloved of stars—not even his huge wealth, his reckless aging, and the public disasters of his private life can detract from this…For he is still a touchstone, someone we value for the way he helps us see ourselves."
Unfortunately; however, Nicholson fans have had to endure a bit of a dry spell, as the now 78-year-old star hasn't appeared in a film since 2010. But despite the lack of appearances, Nicholson says that he is not retired, simply waiting for the right role to come along. When you're one of the best in the business, you can do that.
Although he is a native of New Jersey, Nicholson moved to Los Angeles when he was just 17-years-old, and he has lived in the city ever since. Although he owns several properties, his Los Angeles home is likely the most famous, and although it's not often that outsiders get a glimpse, those who have been lucky enough to be invited in know that this isn't your average house. In fact, Nicholson's home was once considered the "wildest house in Hollywood," and he was known for hosting large parties and inviting over many of his famous friends. These days, Nicholson probably isn't partying as much, but hopefully he decides to head back in front of the camera and give his fans what they've been waiting nearly a decade for.
(Photo by Jason Merritt/Getty Images)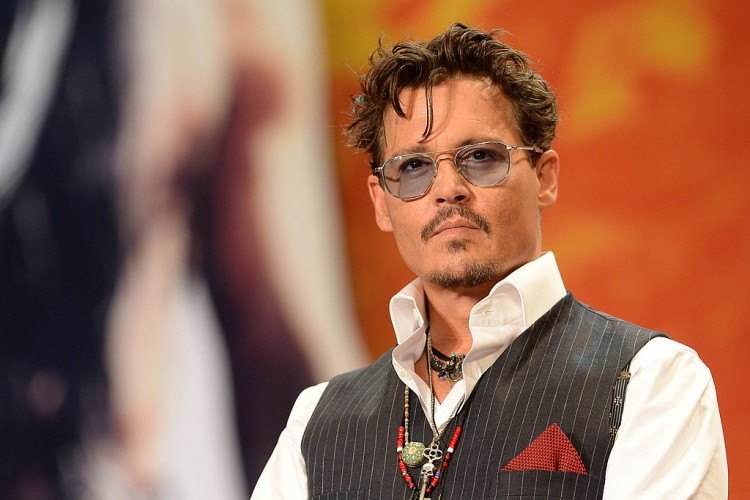 Johnny Depp  net worth – $400 million

When it comes to celebrities who people just can't seem to get enough of, Johnny Depp is usually at the top of the list. Although many of Depp's fans may have forgotten — and some of them are simply just too young to remember — Depp actually got his start as a teenager, and was once considered a young heart-throb. However, his career as an adult has been so successful that many people have forgotten his beginnings as a young star. Over the course of his career, Johnny Depp has become one of the most popular stars in Hollywood, and his good looks have often left him regarded as one of the most attractive men in the business. At 52-years-old, Depp is another star who has managed to age pretty gracefully, and lately the Internet has been fixated on the fact that he has looked pretty much the same for the last 15 years. On top of his timeless good looks, a lot of women just seem to have a thing for the bad boy, and not only does Depp fit that description, but his talent and intelligence on makes him even more appealing. While his credits include dozens of films geared towards older audiences, over the last decade or do, he has done many family friendly movies that have helped him become relevant to a much younger audience. While most of his wealth comes from his roles in major films, Depp has also been able to land several endorsement deals, and has appeared in commercials for big brands including Dior.
However, even when he isn't in front of the camera, Depp knows how to steal the show, and he has no problem voicing his opinion when he feels that he needs to be heard. Depp has been very outspoken about his political views, and has never held back in sharing his thoughts on the United States. But hey, when you're worth $400 million, you can say just about anything you want. With that kind of money, you can also buy just about anything you want. With his massive wealth, Depp has been able to purchase properties all over the world, including a private island in the Bahamas which he paid more than $3.5 million or back in 2004. In the summer of 2015, Depp also listed an entire village for sale in Plain de la Tour, France, which he was asking an incredible $26 million for.
(Photo by Atsushi Tomura/Getty Images)
Dr. Dre net worth – $810 million
Widely considered to be the richest person in all of hip-hop, Dr. Dre came a long way from his humble beginnings as a kid from Compton who had a passion for DJing and making beats. He may have never gone to medical schools, but these days the Doc is incredibly well-respected, and he managed to turn himself into a brand. However, things weren't always so glamorous for Dre.
Like Ice Cube, who was also mentioned earlier on the list, Dr. Dre got his start as a member of the hip-hop group, NWA, in which he was credited with forming the group, and encouraging fellow member Eazy E to rap. Although Dre eventually went on to have a solo rap career of his own, he is most well-known for working with other artists and helping them discover their sound. Dre has worked with some of the most infamous artists in hip-hop including Tupac, Snoop Dogg, and Eminem. In fact, there was a period of time when Dre was involved in many commercial projects, and he and his crew had the radio on lock. His knowledge of music in the industry, has allowed almost everything he puts his name on to do well both critically and commercially. However, while making music definitely earned Dre millions of dollars, it was his headphone venture that lead to a deal so big it'll probably still be getting talked about for many years to come.
In 2008, Dr. Dre released the first line of Beats By Dr. Dre headphones, which were made specifically for people who enjoy listening to music with deep bass sounds. Although many claimed the headphones were greatly overpriced, they quickly became a must have item for people who wanted to listen to their favorite music in style. Over the years, the brand grew to include several models of headphones, and in 2014, Apple acquired the Beats brand for $3 billion dollars in cash and stocks, making it the largest acquisition in the company's history. Immediately after the sale, reports began surfacing that Dr. Dre has become hip-hop's first billionaire, although reports suggested that what he actually retained was much less. Regardless; however, a net worth of $810 million is certainly nothing to sneeze at. Less than a year after the sale, Dre sold his home in the Hollywood Hills, but not before purchasing a mansion that was once owned by Tom Brady.
(Photo by Jason Kempin/Getty Images)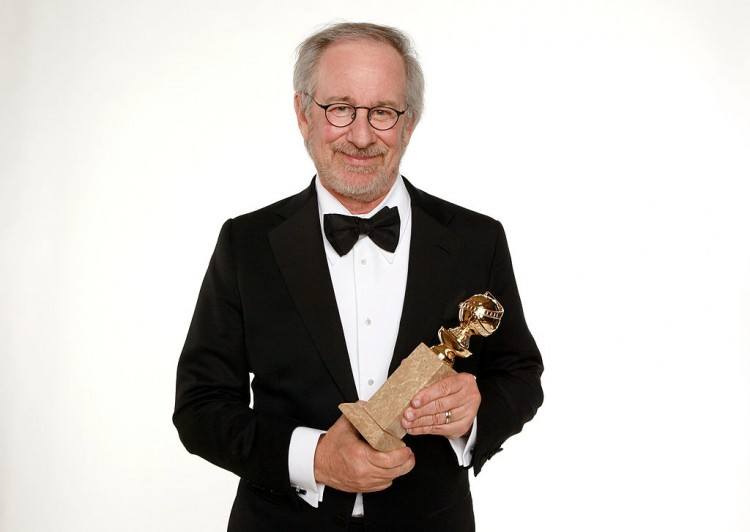 Steven Spielberg net worth – $3.6 billion
In the film industry, there is almost no name that rings more bells than that of the legendary filmmaker, Steven Spielberg. If you love movies — and even if you don't — there's a very good chance that you've seen at least one film that was made by Spielberg. In fact, when you hear the name Spielberg, movies are probably the first thing that pop into your head. From action, to dramas, to horror films, Spielberg has done it all, and he's managed to do it all well. Considered a pioneer of the "New Hollywood Era," Spielberg's work is often considered innovative and unique. With a career that has lasted for more than 50 years, Spielberg has brought the entertainment industry some of its most memorable films, and he's also helped launch the careers of countless actors and actresses. In fact, not only is he the most successful filmmaker of his generation, but many people have dubbed him the greatest director of all time, and with each film he adds to his resume, claims of his greatness get harder and harder to dispute. Any time Spielberg is involved in a film, it is almost guaranteed to be a hit, and he has worked hard to make sure that his name is always associated with greatness. Think about it, without Spielberg, we would have never had films like E.T. or Jurassic Park.
Thanks to his successful career, Spielberg has built a fortune worth $3.6 billion – which likely makes him wealthier than any actor or actress he has ever worked with. Although he was born in Ohio, Spielberg has been living in California for years, and he owns an incredibly large home in Los Angeles. The property, which is said to be worth anywhere between $20 and $35 million is made up of over three acres, and is absolutely beautiful. According to Spielberg, "The history of the house attracted me instinctively. It was important for me to know that David Selznick had lived there during the time he produced Gone With the Wind." However, like many other stars, Spielberg isn't just using all of his money on himself. Over the years, he has been involved in several charitable organizations, and he has also been very open about his political affiliations and records indicate that he has donated nearly $1 million to the democratic party over the years.
 (Photo by Christopher Polk/Getty Images)