The real estate market is constantly changing, which means that the most expensive home for sale today may or may not be the most expensive home for sale tomorrow. Additionally, there are homes that are constantly being built in a way that is more impressive than you might imagine, meaning they might one day go on the market in the near future for far more than anything on there at the moment. However, in today's market, there are 20 homes that are considered the most expensive. Whether they maintain a place on this list for the long haul remains to be seen. Read on to find out which 20 homes are the most expensive at the moment.
Photo by John Moore/Getty Images
Baccarat Residence Penthouse – $60 million
If you love upgrades, you will love this beautiful apartment in the New York City area. Complete with 7,000 square feet of living space, nearly 1,200 square feet of that is purely for entertainment purposes. There is a master bedroom over 1,000 square feet, and there is every upgrade in this apartment that you could ever imagine. And the views of the city from this luxe residence are remarkable, and a big part of the price of this expensive penthouse.
History Fairfield Mansion – $62 million
If you're in the market for 10 bedrooms and 15 bathrooms but are not certain this is the house for you, you might want to consider the fact that it also sits on 20 acres of waterfront property, making it one of the most desirable homes in this Connecticut town. In addition to the main residence, built almost a century ago and completely remodeled, is a carriage house as well as a gate house and a guest house that adds approximately 11 additional bedrooms to this impressive estate.
Celine Dion's Florida Home – $62.5 million
Celine Dion built this house herself, and she's selling it with virtually everything that is already in the house, which is a big buy for anyone who chooses to live here. The house sits on Jupiter Island in Florida, and it has more than 22,000 square feet of living space, a beautiful pool, a 4-bedroom guest house and just about everything else you would imagine from an island home in the beautiful Sunshine State.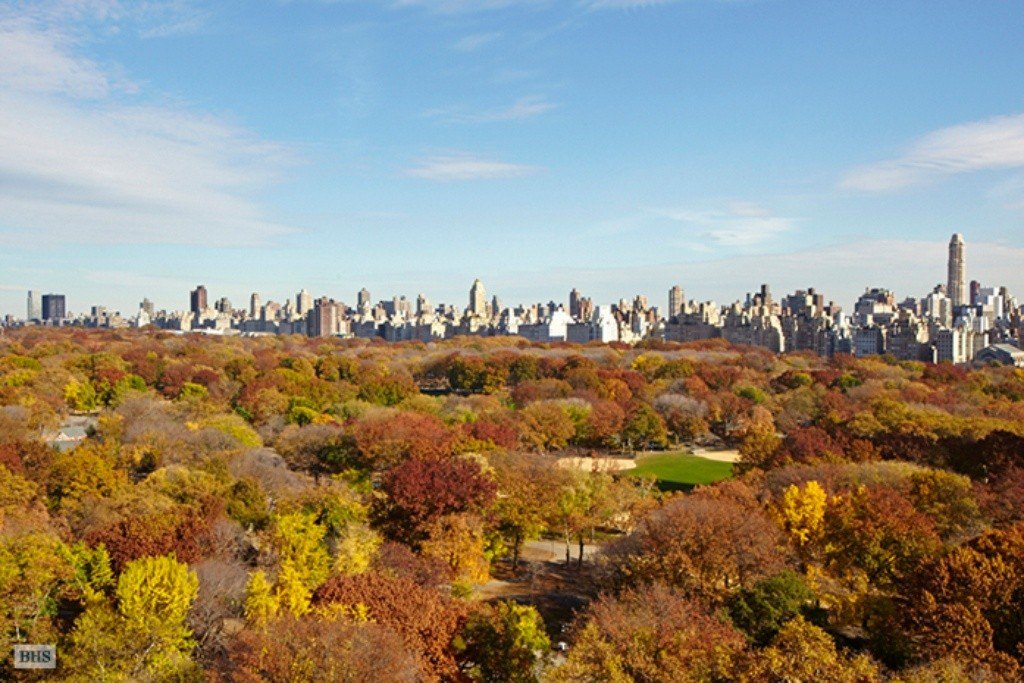 15 Central Park West Duplex – $62.5 million
What is most impressive about this home is the 392-square-foot terrace that overlooks the beautiful Central Park. You will be hard-pressed to find another home with a view quite like this in the area, and it's worth the price. It's a bit smaller than some of the other homes on this list at just over 5,600 square feet, but it's lovely. It has four bedrooms and six bathrooms, which makes it a perfect home for a family. The terrace has a park view, the closest are all walk-ins and the house itself is filled with high-end finishes.
15 Central Park West Tower – $65 million
The appeal of this gorgeous Manhattan apartment is the fact that it not only has uninterrupted views of the city and of Central Park, but it's never been lived in. It is brand new and perfect. It has hardwood floors, every upgrade imaginable and floor-to-ceiling windows in most rooms. The building in which this gorgeous residence is located also has some of the most up-to-date amenities available to anyone who calls this place home.
Fifth Avenue Penthouse – $65 million
This gorgeous penthouse has five bedrooms that each feature their own en suite bathrooms, a staff quarters with four bedrooms and two more bathrooms, and terraces that overlook Central Park. Each of the main rooms of the house offers beautiful city views. This is a penthouse that offers proximity to some of the most beautiful and most iconic places in the city, as well as views that are enough to make you want to sit home and just stare.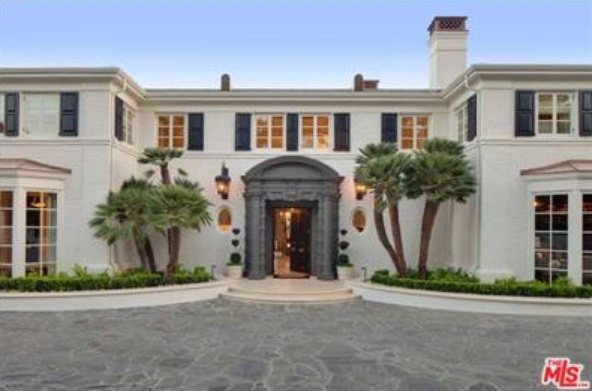 Lionsgate Estate – $65 million
A house on a 1.6 acre lot in Los Angeles is quite impressive, and that's just one of the things people love about this gorgeous estate in LA. Additionally, it also has 11 bedrooms and 17 bathrooms, upscale amenities, a beautifully landscaped yard and every upgrade possibly found in a home. Heated floors in the living room make things more comfortable, and the beautiful pool is a perfect accessory in an LA home.
East Hampton Estate – $67.5 million
What is not to love about a home that has more than 7,500 square feet of living space on just about 6 acres in the Hamptons? It's a dream vacation destination for many of the world' most elite, and it's a perfect summer home for someone looking to live here on and off, or even just on. After all, it would be difficult to leave this beautiful location. With a private dock and beautiful waterfront views, the house also boasts 7 bedrooms and 6 bathrooms.
Woodside, California Mansion – $69.8 million
A colonial-style home, this is an impressive deal for someone looking for acreage. On just about 91 acres, this home has it all. It has a gatehouse and a cottage in which the house's caretakers can live. It also has 9 bedrooms in the main residence for a large family or just some extra guest houses for the long-lost relatives that will want to come and visit this beautiful home on so many acres in this beautiful state.
Pierre Hotel Residence Fifth Avenue – $70 million
With views of some of the most famous landmarks on the iconic Fifth Avenue in New York City, this beautiful residence features a private library, unbelievable views and plenty of space. With 5 bedrooms and 5 baths, it's been completely remolded so that it's open and airy, light and bright and so that it brings in the beauty of the city no matter what time of year it happens to be.
Dome Penthouse at the Plaza Hotel – $80 million
If you love the iconic Plaza Hotel – and who doesn't? – you will really love this private residence. With the full service of the hotel staff, this penthouse takes up floors 18 and 19 at the hotel, and it has its own private residence. It's a beautiful home that has everything you could ever imagine, including a private dome with a rooftop terrace that overlooks Central Park. It might be the most amazing view in the city, but we can't be certain.
Atelier Apartment New York – $85 million
What's nice about calling this expensive apartment home is all the amenities that come with living here. Not only does the building have a yoga studio and a driving range, it also serves residents complimentary breakfast on a daily basis. It has 10 bedrooms and 13 bathrooms, and all of the 13 bathrooms are made completely of marble, and they are undeniably luxe.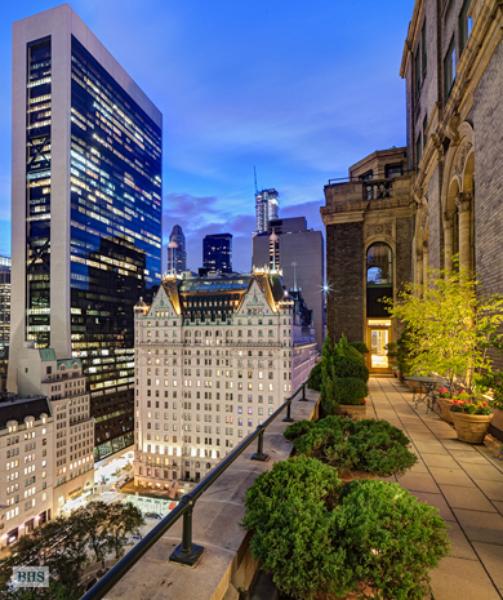 Residence at the Sherry Netherland New York City – $95 million
This is one of the most legendary buildings in all of New York City, and it's one that you cannot deny living in. It takes up and entire floor of the building, has beautiful views of Central Park, a private terrace and a lot of other amenities that many apartments do without in this area. This includes 7 bedrooms and 8 bathrooms, as well as multiple terraces with undeniably gorgeous views of the city.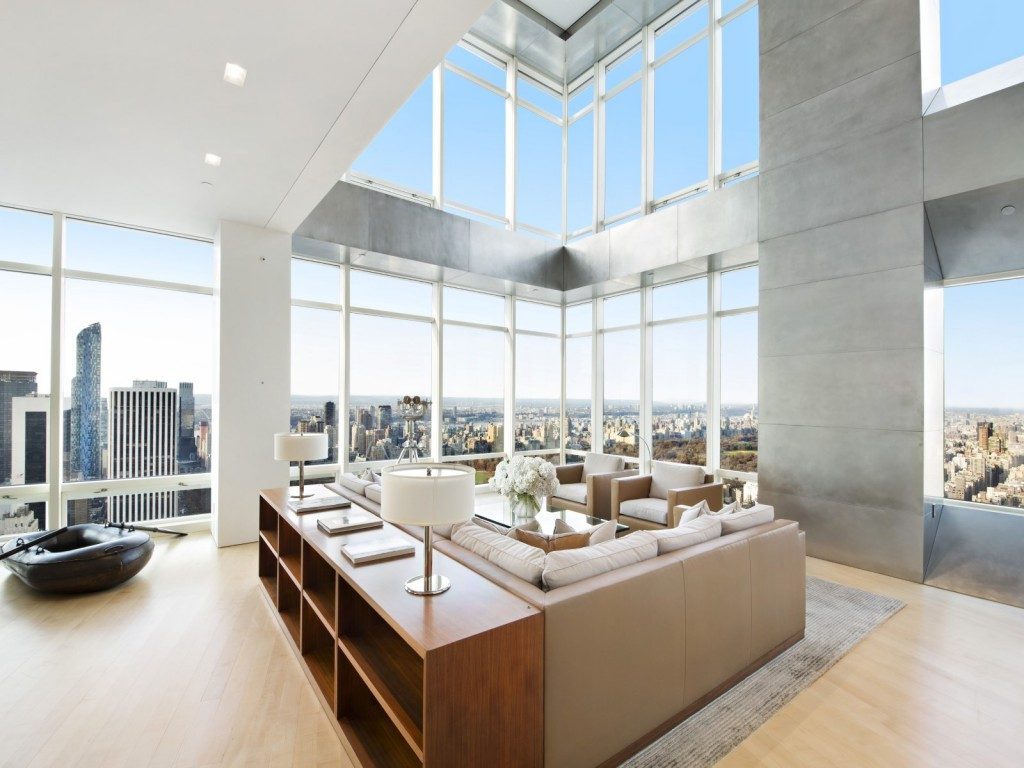 Beacon Court Residence – $98 million
If you're in the market for a professional chef's kitchen, you are going to love this Beacon court penthouse. With two walls that are made up completely of floor-to-ceiling windows, this is a place that has more to offer in terms of views than almost anywhere else in the city. The penthouse comes equipped with only 4 bedrooms and 5 bathrooms. It doesn't seem like much for a penthouse with more than 9,000 square feet of living space.
Southampton Estate – $98 million
A house on nearly 15 acres directly on the beach is one that dreams are made of. And that is precisely what this gorgeous Southampton estate is comprised of. It is equipped with a greenhouse and a beautifully landscaped yard and gardens, and it also has many other features. The house was built in a tudor fashion, and it's big. It features 10 bedrooms and 13 bathrooms, and the views from just about every room are of the stunning ocean.
New York City Residence – $100 million
There is nothing more impressive than a gorgeous New York City penthouse that has a 360-degree view of the city, and that's what this residence has. It also boasts the little fact that it's the tallest terraced residence in the city – and the country. It has 8,000 square feet of living space and it comes with 6 bedrooms and 9 bathrooms so that there is plenty of room for all. All three stories have their own terrace, and each one offers breathtaking views of everything in the city.
Greenwich, Connecticut Estate – $130 million
Situated on 50 acres, this stunning estate features everything that you could ever imagine, including a carriage house, and 12 bedrooms. The home is a waterfront home, as well, which only adds to the value. The house has more than 13,500 square feet of living space available for a family and some guests, and it also has a pool and two private islands along with it. The shoreline surrounding the house is approximately 1 mile, which is more than a little impressive.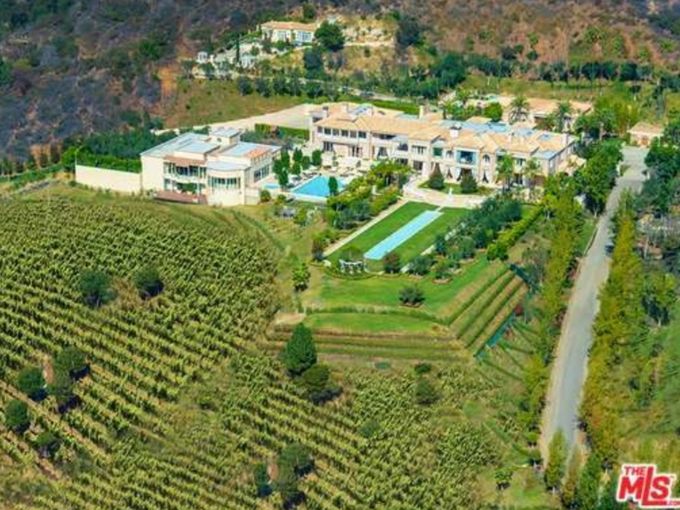 Palazzo di Amore – $195 million
This is currently the most expensive residence for sale in the United States, and it's a California home. Sitting on 25 carefully landscaped acres, this gorgeous home is being sold by a billionaire investor who is – clearly – looking for top dollar on his own investment. He purchased the home for only $35 million back in 2007 and has made more than a few upgrades when he purchased it as a construction zone. With 12 bedrooms and 23 bathrooms, it is a lovely family home.